Announcement: Medical Ethics Symposium on Health Care Rationing – Oxford June 20th. Registration Now Open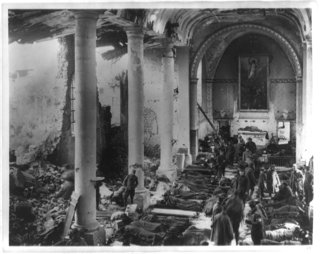 Practical medical ethics: Rationing responsibly in an age of austerity
Date: June 20th 2018, 2-5pm, includes refreshments
Location: Ship Street Centre, Jesus College, Oxford
Health professionals face ever expanding possibilities for medical treatment, increasing patient expectations and at the same time intense pressures to reduce healthcare costs. This leads frequently to conflicts between obligations to current patients, and others who might benefit from treatment.
Is it ethical for doctors and other health professionals to engage in bedside rationing? What ethical principles should guide decisions (for example about which patients to offer intensive care admission or surgery)? Is it discriminatory to take into account disability in allocating resources? If patients are responsible for their illness, should that lead to a lower priority for treatment?
In this seminar philosophers from the Oxford Uehiro Centre for Practical Ethics will explore and shed light on the profound ethical challenges around allocating limited health care resources.
Speakers include Prof Dominic Wilkinson, Professor Julian Savulescu, Dr Rebecca Brown. Guest lecture by Professor Thaddeus Pope (Professor of Law, Mitchell Hamline School of Law, Minnesota) – on the US approach to allocating organs
Topics  include:
Allocating intensive care beds and balancing ethical values
Moralising medicine – is it ethical to allocate treatment based on responsibility for illness?
Cost-equivalence – rethinking treatment allocation.
This seminar is aimed at health professionals/ethicists
There are strictly limited places. Early bird registration £15/10* if register by 29th April and £25/20* subsequently
*Discounted registration for students
Registration includes tea/coffee and Wine/soft drinks/cheese at the end
*Philosophical case discussion and *prize*
The afternoon will conclude with a live "ethics committee" deliberation on a clinical case.
Attendees at the meeting are encouraged to submit a case for discussion based on their clinical experience.
If chosen for presentation, attendees will have the opportunity to present a short (5 minute) clinical summary.
They will also receive complementary registration at the seminar, and a £40 Blackwell's voucher.
To submit a case, please send a short (less than 200 word) deidentified case description including the key ethical questions to dominic.wilkinson@philosophy.ox.ac.uk