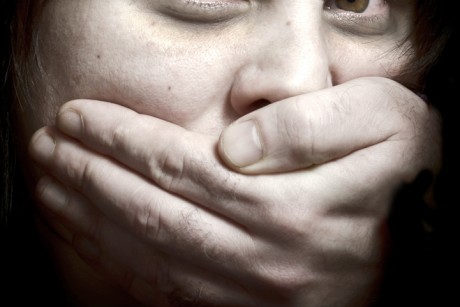 See Brian's most recent previous post by clicking here.
See all of Brian's previous posts by clicking here.
Follow Brian on Twitter by clicking here.
"Legitimate rape," moral consistency, and degrees of sexual harm
Should abortions be allowed in the case of rape? Republican Todd Akin—running for the U.S. Senate from the state of Missouri—thinks not. His reasoning is as follows:
From what I understand from doctors, [pregnancy resulting from rape is] really rare. If it's a legitimate rape, the female body has ways to try to shut that whole thing down. But let's assume that maybe that didn't work or something. I think there should be some punishment. But the punishment ought to be of the rapist, and not attacking the child.
There appears to be no scientific basis for the claim that the trauma of forced intercourse can interrupt ovulation or in any other way prevent a pregnancy; indeed pregnancy is just as likely after rape as after consensual sex, according to the evidence I have seen. This news article sums up the relevant data - though please note that one of my readers [see comments] takes issue with the standard interpretation of the most frequently-cited studies.
Let's start, for now, then, with a bit of data that is not in question: thousands of pregnancies per year, in the U.S. alone, ensue from cases of reported rape or incest–either through the caveat of Akin's theory that "maybe [the body's defenses] didn't work or something" or through the medically orthodox explanation that the body has no such defense. Assuming that falsely reporting rape is relatively rare, as seems to be the case; and acknowledging that many rapes are never reported in the first place, we should be able to agree that pregnancies resulting from rape are a life-changing reality for thousands of women on an annual basis. By "rape" I mean any penetrative act done without clear consent; and here I'm calling attention to the sub-set of such acts that result in conception. I won't say much about the term "legitimate" — which I find troubling in a hundred ways — simply because other writers have gone to town on it, and I want to say something new.
Now, given everything I've just said, what could be going on with Todd Akin's moral reasoning for him to casually downplay the relevance of rape and incest to the abortion debate while maintaining, as he does, that there should be no exceptions to anti-abortionism even in those cases? Psychologist Brittany Liu uses the notion of "moral coherence" to provide an explanation:
For those of us doing Catholic moral theology, we most often hear and read the name "Peter Singer" invoked by our colleagues in a dismissive way.  Indeed, if one can somehow show that another's argument is heading in a Singer-like direction, then for many of us one essentially has reduced it to the absurd.  Furthermore, and very unfortunately, Singer remains consistently dismissed as a 'popularizer' who can't be taken seriously as an academic given how widely his work is read.
But when I actually look carefully and systematically at his work I see not only how consistent and even rigorous it often is, but also how much it common it has with Christian Ethics.  Consider, for instance, the topic of abortion.  Though Peter Singer is pro-choice for abortion and infanticide, and the Catholic position condemns the intentional killing the fetus and early embryo as intrinsically evil, the actual disagreement between the two on this very complex topic turns out to be very narrow. Both believe that public policy cannot retreat into a privacy-centered moral neutrality with regard to (1) the moral status of the fetus and (2) whether one can kill or refuse to sustain a fetus.  Both also agree, assuming for the sake of argument that a fetus is a person, that no unintended negative effects of making abortion illegal would justify allowing for the legal killing of fetuses. Both reject the American Supreme Court abortion decision Roe v. Wade.  Both agree (again, assuming a fetus is a person) that not only would it be morally wrong to kill a fetus, but that one has a moral duty to support a fetus for nine months with one's body.  Both reject the idea that viability is a morally significant dividing line.  Both also see a strong logical connection between one's view of abortion and one's view of infanticide.  In fact, it is my contention that the wide divergence in their ultimate conclusions comes from a very complex argument involving the distinction that Aristotle and Thomas made between "active" and "passive" potential.  On every issue but that one, Peter Singer looks a lot like John Paul II on abortion.
Singer also criticizes Christianity for being speciesist, but he (along with, to be fair, many Christians) is largely unaware of how complex the tradition is on this topic. For instance, the traditional definition of a person is "an individual substance of a rational nature"—with no mention of biological species as morally significant. Indeed, the Christian tradition makes explicit room for non-human persons (angels and aliens are good examples) and even (in the past) for the concept of human non-persons (human beings who are "slaves by nature", for instance). Furthermore, the Catechism of the Catholic Church insists that it is seriously morally wrong to needlessly cause non-human animals pain and suffering, and even PETA has used the words of Pope Benedict (now known as "the Green Pope" for his heroic ecological work) criticizing factory farming in their advertisements. This should not be a surprise to anyone who reads Genesis and learns that not only are non-human animals created "good" without any reference to human beings, but that God intended other animals to be our companions, not our food.
The most overwhelming case of all for overlap involves how each understands our duties to the poor. Singer broke on the academic scene with his 1972 article on Famine, Affluence and Morality, and continues to hammer away at the problem of poverty through his continued work (especially his recent book: The Life You Can Save) and personal giving. Modern-day Roman Catholic movements to aid the impoverished (led by the American Bishops via their poverty arm called Catholic Relief Services) are not only absolutely massive in scale and trend-setting among their peer organizations, but their roots go back to the very beginnings of Christianity. Indeed, though Jesus himself rarely speaks of Hell, when he does so it is almost always connected to a failure of one's duties to the poor, and the early Christian Church largely served as the social welfare system of the ancient world.  Singer himself built on precisely this point when, in the second edition of Practical Ethics, he suggested we give 10% of our resources to those in absolute poverty in part because this was the tithing percentage required by the social welfare mechanism of the age: the Catholic Church. In a shocking indictment of most of us, I suspect, both approaches insist that a selfish failure meet one's duty to aid the global poor is seriously immoral behavior—akin to something like indirect homicide.
Those who are familiar with ethical theory are probably the most skeptical of conversation between Peter Singer and Christian Ethics—especially because Singer is utilitarian and the Church is a big fan of exceptionless moral norms. But even here the possibilities for overlap are striking and important. The Catholic Church has a teleological ethic which, yes, is ultimately directed toward union with God, but is proximately directed at the flourishing of the "universal common good."  Even exceptionless moral norms are teleological in nature given that they are at the service of this kind of flourishing. Furthermore, Singer is exploring a new kind of objectivity in his moral theory—even to the point where it is no longer clear that he will remain a preference utilitarian. Indeed, in his latest edition of Practical Ethics he admits that preference utilitarianism is at variance with his moral intuitions about replacement theory (especially of persons), the good of distant future persons, and whether the existence of persons at all is a morally good thing. Especially as Singer moves to include more objectivity into his theory and go beyond preference utilitarianism, he becomes an even better conversation partner for Christian Ethics.
Much more needs to be said to back up these ideas and arguments, of course, and I try to do just that in my new book Peter Singer and Christian Ethics: Beyond Polarization—just released this weekend in the United States by Cambridge University Press. (Available in both paperback and Kindle versions.)  I'm certainly interested in any feedback about the book, so feel free to send me a note (either here or via e-mail: camosy@fordham.edu), or join the discussion on the book's Facebook page.  The book will also serve as the basis of an exchange/debate between Julian Savulescu and myself next Autumn, so if you are in or around Oxford October 17th-19th, come by and see us.
Charlie Camosy
Fordham University (webpage is here)
On Monday, the state of Kansas in the USA passed an anti-abortion bill which includes several morally controversial measures (http://www.huffingtonpost.com/2012/05/04/kansas-abortion-bill_n_1478706.html). One measure receiving a great deal of media attention is the provision to prohibit tax deductions for abortion insurance coverage, thus making a women's ability to have an abortion far more dependent on her socio-economic status. This is of course an important issue, but I shall address an aspect of the bill which I find even more disagreeable. Continue reading →
Guest Post: James Wilson
The controversy over the Giubilini and Minerva article has highlighted an important disconnect between the way that academic bioethicists think about their role, and what ordinary people think should be the role of bioethics.  The style of this dispute – its acrimony and apparent incomprehension on both sides – are a sure sign that we as bioethicists need to think harder about what we are doing, and who we are doing it for.
At the heart of tempest has been the authors' claim that abortion and infanticide are morally equivalent. Nearly everyone will agree that the authors are wrong about this, and that infanticide is and should always remain beyond the pale.
The US Born-Alive Infants Protection Act 2002 stipulates that the category of person – and the full protection due to persons – must be extended to "every infant member of the species homo sapiens who is born alive at any stage of development".  The deep question – from the perspective of academic ethics – is why every human being that is born alive should count as a person.
Often in bioethics the most difficult task is to articulate just what it is that lies behind the sorts of intuitive moral certainties that we all have: that is, to make clear to ourselves, and to those who are inclined to hold opposing views, just what our confidence in our own intuitive moral judgments is based on.  This is often extremely difficult to do.
Guest Post: Andrew McGee, Faculty of Law, Queensland University of Technology
Reposted from The Conversation with Author permission
Philosophers Alberto Giubilini and Francesca Minerva have received an avalanche of abusive comments and emails following the publication of their paper on "post-birth abortion" in last week's Journal of Medical Ethics. The response has been despicable but it shouldn't blind us to the flaws in the authors' argument.
As the journal's editor Julian Savulescu noted, their arguments "are largely not new and have been presented repeatedly … by the most eminent philosophers and bioethicists in the world." But the discussion has continued because it's been notoriously difficult to prove the arguments wrong.
Giubilini and Minerva's argument is stunningly simple. There is no morally relevant difference between a foetus and a newborn baby, because their capacities are relevantly similar. Neither foetus nor newborn is really capable of forming any long-term aims. Only a person can form long-term aims that are capable of being quashed – and this is what differentiates us from other species – so neither a foetus nor a newborn are persons.
The kind of harm that consists of preventing a person from achieving their future aims is especially acute. And since neither a foetus nor a newborn are persons, they cannot be harmed in this way. Therefore, if we allow abortion on that basis, we should allow infanticide.
Many people who believe abortion should be permitted would reject the conclusion that killing a newborn baby should likewise be permitted. The challenge is to explain why the rejection of that conclusion is not irrational. That's what I will attempt here.
The wrong of infanticide
Guest Post: Charles C. Camosy, Assistant Professor of Theology,Fordham University, New York City
Despite the wide public outcry over their article, Giubilini and Minerva's arguments in defense of infanticide are nothing new. Peter Singer has become one of the best known philosophers in the world in part because of the attention he has received from defending the practice. Infanticide was such an established part of the culture of ancient Greece and Rome that Christians and Jews became subjects of public mockery for opposing it. Even today, infanticide is consistently practiced in places where the Judeo-Christian tradition does not serve as a moral foundation, such as China and India.
But the Judeo-Christian tradition's influence has diminished in the developed West, and as a result it has become more difficult to claim that all members of the species Homo sapiens are persons with an equal right to life. Giubilini and Minerva provide an important example of what follows from the rejection of the sanctity of human life. Even the most ardent defenders of abortion rights cannot deny the science behind the claim a prenatal child is a fellow member of our species, but that—at least to some in our post-Christian world—is not morally significant. What matters is having the interests and capabilities of persons: rationality, self-awareness, the ability engage in loving relationships, etc. Many already reject the personhood of our prenatal children because they do not have these traits, but Giubilini and Minerva make the fairly obvious point that our neonatal children do not have these traits either. Thus, they claim, if one supports abortion for this reason, one should support infanticide on the same basis.
The Catholic Church has been making the same logical connections between abortion and infanticide for the better part of 2000 years. The Didache, one of the earliest Christian manuals for converts,[1] specifically mentions them together: "You shall not murder a child by abortion nor kill that which is born."[2] Even in the modern era, when infanticide is not a clear public policy issue, we still find the Church making this connection. Consider the bishops of the Second Vatican Council claiming that "from the moment of its conception life must be guarded with the greatest care" and in the next breath that "abortion and infanticide are unspeakable crimes."[3] Interestingly, Giubilini and Minerva share a similar understanding to that of the Catholic Church with regard to the issues and reasoning in play—and, using premises which many other pro-choice people share, they follow the argument all the way to infanticide.
Editor's note: we received this communiqué from Professor John Harris, who wishes to clear up any misreading of his position on infanticide.
I wish to clarify my position on infanticide to correct the impression that infanticide is something I defend or advocate. There is a big difference between an analysis of the moral symmetry of some abortions and some cases of infanticide on the one hand and the defence of infanticide or indeed the advocacy of infanticide on the other. I have always drawn a clear line between what I call "Green Papers" and "White Papers" in ethics. Green papers are intellectual discussions of the issues, white papers are policy proposals. I have never advocated or defended infanticide as a policy proposal. I would not and do not advocate the legalization of infanticide on the basis of any alleged ethical parity of infanticide with abortion.
–John Harris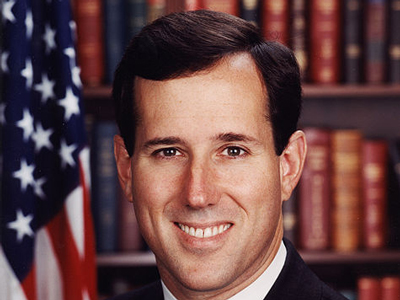 By: Prof. Kenneth Boyd, Revd Professor Emeritus of Medical Ethics, Associate Editor, JME
Coming up to me at a meeting the other day, an ethics colleague waved a paper at me. "Have you seen this ?"  she asked,  "It's unbelievable!" The paper was 'After-birth abortion: why should the baby live?" by two philosophers writing from Australia, Alberto Giubilini and Francesca Minerva.
Well yes, I agreed, I had seen it: in fact I had been the editor responsible for deciding that it should be published in the Journal of Medical Ethics; and no, I didn't think it was unbelievable, since I know that arguing strongly for a position with which many people will disagree and some even find offensive, is something that philosophers are often willing, and may even feel they have a duty, to do, in order that their arguments may be tested in the crucible of debate with other philosophers who are equally willing to argue strongly against them.  
Of course for that debate to take place in the Journal of Medical Ethics, many of whose readers, doctors and health care workers as well as philosophers, may well disagree, perhaps strongly, with the paper's  arguments,  we needed first to make sure that the paper, like any other submitted to the Journal, was of sufficient academic quality for us to publish; and the normal way in which we determine this is to invite academics in relevant disciplines to review the paper critically for us, so that we can eventually make an informed decision about whether or not to publish it, either in its original or (as in this case) a form revised in the light of the reviewers' reports.
Editorial note: John Harris has responded to this post to clarify his position on infanticide. You can find the relevant post here.
The Journal of Medical Ethics prepublished electronically an article by Alberto Giubilini and Francesca Minerva entitled "After-birth abortion: why should the baby live?"
This article has elicited personally abusive correspondence to the authors, threatening their lives and personal safety. The Journal has received a string abusive emails for its decision to publish this article. This abuse is typically anonymous.
I am not sure about the legality of publishing abusive threatening anonymous correspondence, so I won't repeat it here. But fortunately there is plenty on the web to choose from. Here are some responses:
"These people are evil. Pure evil. That they feel safe in putting their twisted thoughts into words reveals how far we have fallen as a society."

"Right now I think these two devils in human skin need to be delivered for immediate execution under their code of 'after birth abortions' they want to commit murder – that is all it is! MURDER!!!"

"I don't believe I've ever heard anything as vile as what these "people" are advocating. Truly, truly scary."

"The fact that the Journal of Medical Ethics published this outrageous and immoral piece of work is even scarier"

(Comments selected from The Blaze, which features the article as a news item )
As Editor of the Journal, I would like to defend its publication. The arguments presented, in fact, are largely not new and have been presented repeatedly in the academic literature and public fora by the most eminent philosophers and bioethicists in the world, including Peter Singer, Michael Tooley and John Harris in defence of infanticide, which the authors call after-birth abortion.