Wednesday the 6th of February saw two of the most prominent ethicists of our time engage in a (friendly) debate on two crucial, related philosophical questions: the value of life and the badness of death. (You can listen to the podcast of the debate here.) In a room filled to capacity at the Oxford Philosophy Faculty, Jeff McMahan, Professor of Philosophy at Rutgers University, and John Broome, White's Professor of Moral Philosophy at the University of Oxford, discussed their respective views on these questions, explaining in turn where they agreed and disagreed with each other and why, using rigorous, sophisticated philosophical arguments.
Whatever your view of abortion, there are too many abortions, and too many of them are too late. Even abortion's fiercest advocates don't pretend that it's a Good Thing – just the lesser of two evils.
In 2010 there were 189,574 abortions in England and Wales – an 8% increase in a decade. The tightly policed regime envisaged in 1967, when the Act became law, hasn't existed for ages, if indeed it ever did. There is abortion on demand, whatever the statute book says.
1967 was a long time ago. There have been many medical advances and societal changes since then. It's time to take stock of the Act.
That's what a recently announced cross-party commission, to be chaired by Fiona Bruce MP, will do.
It will focus, rightly, on two issues: medical advances and attitudes to discrimination. Continue reading →
By Lachlan de Crespigny and Julian Savulescu
An emergency centre doctor working in Germany has claimed 2 nearby catholic hospitals refused to accept a rape victim who needed treatment, in case she was pregnant  . This was allegedly in line with their ethics committee's policy to refuse to examine sexual assault victims in an effort to avoid future treatments such as the morning after pill coming into conflict with the hospital's catholic ethos. The hospitals claim this was a misunderstanding and await an internal inquiry.
The Catholic Church does not support abortion and includes the morning after pill as an abortifacient. It is in violation of Catholic (ethical) standards. The doctor making the claims says that Cologne's Cardinal Meisner had been consulted.
The Catholic Church insists life must be protected with the utmost care from the moment of conception. From the first moment of his or her existence, a human being must be recognized as having the rights of a person. But in this case, they did not only deny the rape victim access to legal contraceptives, they refused to treat or examine her in any way for any of the resulting injuries of the rape. They did not treat her in her hour of need as a person who deserved the utmost care.
It will be interesting to watch the reception of a recent Court of Protection case, as yet unreported, in which a woman with profound learning difficulties was found to have capacity to decide not to terminate her pregnancy.
As so often, the case decided nothing new. But it is a timely reminder of the trite but often overlooked principle that capacity is not an all or nothing thing. The question: 'Does she have capacity?' is always dangerously incomplete. The correct question is always 'Does she have capacity to decide X?'
There was no doubt that she did not have capacity to manage many aspects of her affairs. She was in the bottom 1% of the population so far as intellectual function was concerned. Deputies were appropriately appointed. But, so far as the continuation of her pregnancy was concerned, so what?
It was decided as a matter of fact that she had capacity to decide whether or not to continue with, or to terminate, the pregnancy. And that meant that the Court of Protection had no jurisdiction to decide the matter. No best interests determination could lawfully be made. Continue reading →
On Wednesday morning, several media outlets, including the Irish Times, the BBC, and the CBC, reported that Savita Halappanavar, a Hindu woman living in Ireland, had died from blood poisoning after doctors in a Galway hospital refused her request to abort the fetus that she was told she was miscarrying.
We do not yet know all of the facts of the case. Several inquires are being conducted. We do, however, learn this much from media reports. Ms. Halappanavar was 17 weeks pregnant. On October 21, she presented at a hospital in Galway complaining of back pain. Upon examination, she was told that she was having a miscarriage, and that it would soon be over. This did not happen. Instead, her ordeal continued for several more days. After a full day of "severe" pain carrying a child that was certain to die, Ms. Halappanavar asked that her pregnancy be terminated. Physicians were reported to have said that since they were in Ireland and the fetus had a heart beat they could not terminate the pregnancy. (In Ireland, the unborn have a constitutional right to life.) Ms. Halappanavar continued to suffer for a further two and a half more days before her fetus died and was removed from her body. By this time she was quite ill. She was then transferred to an Intensive Care Unit but she did not recover, dying some days later on October 28of complications due to septicaemia (blood poisoning.) Continue reading →
When a believer and a secularist meet to discuss abortion, the result is often a disaster. After a few minutes of polite conversation, they start talking past each other, each failing to appreciate the deep concerns and genuine aspirations of the other. As the discussion continues, they look increasingly uncomfortable and embarrassed, repeating themselves and no longer listening to each other's opinion. What was meant to be a debate sometimes develops into a childish blame-game, the secularist ridiculing the believer as irrational, while the believer attacks the secularist as at best misguided, at worst evil. At the end of the discussion, the audience is left with the impression that we witnessed a divorce without the intimacy of a prior marriage: the speakers withdraw into the comfort of separation, weary of mutual indifference, mistrust and hostility.
This is the complete opposite of the abortion debate that took place on 18 October between Charles Camosy, Assistant Professor of Christian Ethics at Fordham University, and Julian Savulescu, Director of the Uehiro Centre for Practical Ethics at the University of Oxford. The event was the first of a set of two public debates called 'The Possibility of Religious-Secular Ethical Engagement'. Each speaker gave a short presentation on how one might advance a fruitful religious-secular dialogue on abortion, followed by Q&As and a further discussion between Camosy and Savulescu.
Camosy was the first speaker. After laying out a set of conditions without which a religious-secular conversation cannot even start, he firstly highlighted the surprisingly substantial level of agreement between Christian ethicists and their secular counterparts. His strategy was to focus on the work of the most influential secular ethicist of our time – that of Peter Singer – and discuss some of the controversial issues on which Singer and Christian ethicists agree. For example, they share the view that there is a logical connection between abortion and infanticide, departing from the popular view that abortion is morally permissible and infanticide is not. They also agree that some non-human creatures should be considered as moral entities, though Camosy would suggest angels as the prime example, whereas Singer is likely to pick chimpanzees. Camosy then examined several issues over which secular and Christian ethicists genuinely disagree, such as the moral status of the foetus. His central message was that both Christian and secular ethicists should focus on these specific issues to find a way to move the discussion forward, instead of seeing each other as attempting to impose an alien and comprehensive outlook.
Savulecu started his presentation by telling the personal story of how he came to revise his view on abortion in a less permissive direction. He now thinks that the destruction of an embryo is morally wrong under certain circumstances, such as when one or both of the parents want(s) it to develop into a child. An embryo, according to Savulescu, has a special moral value when it is a part of the plan of the parent(s). He also argued that the consequences of abortion for future generations must be considered. Bringing a child into the world, he suggested, is like bringing a work of art into the world; as Mona Lisa has given pleasure to the viewers, a baby has the potential for giving pleasure to the people to whom he or she will relate. Savulescu acknowledged that the evolution of his thinking about abortion had been fostered by his engagement with religious as well as secular ethicists, though he expressed his continuing disagreement with Camosy and others on several key issues, including the concept of potentiality when we speak of the foetus as a 'potential person'.
The event was fully booked in advance and there were lively Q&As after the presentations. One issue that emerged recurrently was the internal diversity within each of the Christian and secular approaches to ethics. Camosy's brief discussion of Christian feminist ethics had immediate resonance for those working on women's rights and gender issues outside the framework of Christian ethics, while Savulesu's express disagreement with Peter Singer on several important issues seems to have surprised many believers (and some non-believers) in the audience.
While Camosy and Savulescu showed respect for each other's work, there was notable intellectual tension between them. The tension appeared vividly when they discussed the important and unresolved question of what the religious-secular engagement might achieve. Savulescu expressed the concern that the points of agreement he found with Camosy could be literally superficial, that is, overlapping conclusions reached from completely different premises via separate paths. Camosy showed more optimism, expressing the hope that the continuing engagement would result in some agreement on a more fundamental level. Savulescu's reply seems to have captured the spirit of the event: the outcome of the religious-secular engagement depends on each party's 'willingness to revise their own views'.
If this is right, as I am inclined to think it is, then each of us who cares about ethics has a question to ask ourselves: do I want to keep discussing my ideas with my like-minded fellows; or do I wish to go about and try to persuade people with whom I share little in common, taking the frightening risk of finding myself revising my deeply held convictions?
I know what my answer is. What is yours?
Vice-President Biden is a Roman Catholic. In the recent debate with Paul Ryan he was asked his view of abortion and he said
I accept my church's position on abortion…. Life begins at conception. That's the church's judgment. I accept it in my personal life. But I refuse to impose it on equally devout Christians and Muslims and Jews…I just refuse to impose that on others.
So he's saying that abortion is murder and while he's certainly not going to be murdering any babies that he's carrying he's cool with you murdering yours. Or am I being unfair? Continue reading →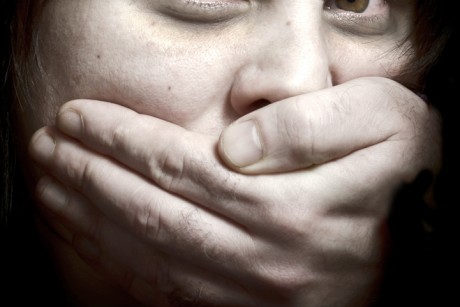 See Brian's most recent previous post by clicking here.
See all of Brian's previous posts by clicking here.
Follow Brian on Twitter by clicking here.
"Legitimate rape," moral consistency, and degrees of sexual harm
Should abortions be allowed in the case of rape? Republican Todd Akin—running for the U.S. Senate from the state of Missouri—thinks not. His reasoning is as follows:
From what I understand from doctors, [pregnancy resulting from rape is] really rare. If it's a legitimate rape, the female body has ways to try to shut that whole thing down. But let's assume that maybe that didn't work or something. I think there should be some punishment. But the punishment ought to be of the rapist, and not attacking the child.
There appears to be no scientific basis for the claim that the trauma of forced intercourse can interrupt ovulation or in any other way prevent a pregnancy; indeed pregnancy is just as likely after rape as after consensual sex, according to the evidence I have seen. This news article sums up the relevant data - though please note that one of my readers [see comments] takes issue with the standard interpretation of the most frequently-cited studies.
Let's start, for now, then, with a bit of data that is not in question: thousands of pregnancies per year, in the U.S. alone, ensue from cases of reported rape or incest–either through the caveat of Akin's theory that "maybe [the body's defenses] didn't work or something" or through the medically orthodox explanation that the body has no such defense. Assuming that falsely reporting rape is relatively rare, as seems to be the case; and acknowledging that many rapes are never reported in the first place, we should be able to agree that pregnancies resulting from rape are a life-changing reality for thousands of women on an annual basis. By "rape" I mean any penetrative act done without clear consent; and here I'm calling attention to the sub-set of such acts that result in conception. I won't say much about the term "legitimate" — which I find troubling in a hundred ways — simply because other writers have gone to town on it, and I want to say something new.
Now, given everything I've just said, what could be going on with Todd Akin's moral reasoning for him to casually downplay the relevance of rape and incest to the abortion debate while maintaining, as he does, that there should be no exceptions to anti-abortionism even in those cases? Psychologist Brittany Liu uses the notion of "moral coherence" to provide an explanation:
For those of us doing Catholic moral theology, we most often hear and read the name "Peter Singer" invoked by our colleagues in a dismissive way.  Indeed, if one can somehow show that another's argument is heading in a Singer-like direction, then for many of us one essentially has reduced it to the absurd.  Furthermore, and very unfortunately, Singer remains consistently dismissed as a 'popularizer' who can't be taken seriously as an academic given how widely his work is read.
But when I actually look carefully and systematically at his work I see not only how consistent and even rigorous it often is, but also how much it common it has with Christian Ethics.  Consider, for instance, the topic of abortion.  Though Peter Singer is pro-choice for abortion and infanticide, and the Catholic position condemns the intentional killing the fetus and early embryo as intrinsically evil, the actual disagreement between the two on this very complex topic turns out to be very narrow. Both believe that public policy cannot retreat into a privacy-centered moral neutrality with regard to (1) the moral status of the fetus and (2) whether one can kill or refuse to sustain a fetus.  Both also agree, assuming for the sake of argument that a fetus is a person, that no unintended negative effects of making abortion illegal would justify allowing for the legal killing of fetuses. Both reject the American Supreme Court abortion decision Roe v. Wade.  Both agree (again, assuming a fetus is a person) that not only would it be morally wrong to kill a fetus, but that one has a moral duty to support a fetus for nine months with one's body.  Both reject the idea that viability is a morally significant dividing line.  Both also see a strong logical connection between one's view of abortion and one's view of infanticide.  In fact, it is my contention that the wide divergence in their ultimate conclusions comes from a very complex argument involving the distinction that Aristotle and Thomas made between "active" and "passive" potential.  On every issue but that one, Peter Singer looks a lot like John Paul II on abortion.
Singer also criticizes Christianity for being speciesist, but he (along with, to be fair, many Christians) is largely unaware of how complex the tradition is on this topic. For instance, the traditional definition of a person is "an individual substance of a rational nature"—with no mention of biological species as morally significant. Indeed, the Christian tradition makes explicit room for non-human persons (angels and aliens are good examples) and even (in the past) for the concept of human non-persons (human beings who are "slaves by nature", for instance). Furthermore, the Catechism of the Catholic Church insists that it is seriously morally wrong to needlessly cause non-human animals pain and suffering, and even PETA has used the words of Pope Benedict (now known as "the Green Pope" for his heroic ecological work) criticizing factory farming in their advertisements. This should not be a surprise to anyone who reads Genesis and learns that not only are non-human animals created "good" without any reference to human beings, but that God intended other animals to be our companions, not our food.
The most overwhelming case of all for overlap involves how each understands our duties to the poor. Singer broke on the academic scene with his 1972 article on Famine, Affluence and Morality, and continues to hammer away at the problem of poverty through his continued work (especially his recent book: The Life You Can Save) and personal giving. Modern-day Roman Catholic movements to aid the impoverished (led by the American Bishops via their poverty arm called Catholic Relief Services) are not only absolutely massive in scale and trend-setting among their peer organizations, but their roots go back to the very beginnings of Christianity. Indeed, though Jesus himself rarely speaks of Hell, when he does so it is almost always connected to a failure of one's duties to the poor, and the early Christian Church largely served as the social welfare system of the ancient world.  Singer himself built on precisely this point when, in the second edition of Practical Ethics, he suggested we give 10% of our resources to those in absolute poverty in part because this was the tithing percentage required by the social welfare mechanism of the age: the Catholic Church. In a shocking indictment of most of us, I suspect, both approaches insist that a selfish failure meet one's duty to aid the global poor is seriously immoral behavior—akin to something like indirect homicide.
Those who are familiar with ethical theory are probably the most skeptical of conversation between Peter Singer and Christian Ethics—especially because Singer is utilitarian and the Church is a big fan of exceptionless moral norms. But even here the possibilities for overlap are striking and important. The Catholic Church has a teleological ethic which, yes, is ultimately directed toward union with God, but is proximately directed at the flourishing of the "universal common good."  Even exceptionless moral norms are teleological in nature given that they are at the service of this kind of flourishing. Furthermore, Singer is exploring a new kind of objectivity in his moral theory—even to the point where it is no longer clear that he will remain a preference utilitarian. Indeed, in his latest edition of Practical Ethics he admits that preference utilitarianism is at variance with his moral intuitions about replacement theory (especially of persons), the good of distant future persons, and whether the existence of persons at all is a morally good thing. Especially as Singer moves to include more objectivity into his theory and go beyond preference utilitarianism, he becomes an even better conversation partner for Christian Ethics.
Much more needs to be said to back up these ideas and arguments, of course, and I try to do just that in my new book Peter Singer and Christian Ethics: Beyond Polarization—just released this weekend in the United States by Cambridge University Press. (Available in both paperback and Kindle versions.)  I'm certainly interested in any feedback about the book, so feel free to send me a note (either here or via e-mail: camosy@fordham.edu), or join the discussion on the book's Facebook page.  The book will also serve as the basis of an exchange/debate between Julian Savulescu and myself next Autumn, so if you are in or around Oxford October 17th-19th, come by and see us.
Charlie Camosy
Fordham University (webpage is here)
On Monday, the state of Kansas in the USA passed an anti-abortion bill which includes several morally controversial measures (http://www.huffingtonpost.com/2012/05/04/kansas-abortion-bill_n_1478706.html). One measure receiving a great deal of media attention is the provision to prohibit tax deductions for abortion insurance coverage, thus making a women's ability to have an abortion far more dependent on her socio-economic status. This is of course an important issue, but I shall address an aspect of the bill which I find even more disagreeable. Continue reading →