This essay was the winning entry in the graduate category of the 6th Annual Oxford Uehiro Prize in Practical Ethics.
Written by University of Oxford student, Maya Krishnan.
Introduction
Late one night in Managua, Nicaragua, a man punched Leslie Jamison in the face and then ran away with her camera. Jamison called the police. Forty minutes later, a police truck pulled up with a man in the back. A sense of discomfort informs Jamison's subsequent narration of the incident in her essay collection, The Empathy Exams (2014). Jamison found herself occupying a morally fraught role: that of a white American in Nicaragua who got the police to try to hunt down a likely significantly poorer man. Had she done something wrong by calling the police? Continue reading →
This essay was the runner up in the undergraduate category of the 6th Annual Oxford Uehiro Prize in Practical Ethics
Written by University of Oxford student Toby Lowther
In this paper, I discuss the question of whether science can ethically make use of data which has been gathered by unethical means in seeking scientific and medical advances to alleviate future suffering. This is an ever-controversial issue of practical ethics, and although the American Medical Assosciation provides firm guidelines on the matter (AMA, 1995), the ethical question remains complex. I will begin by laying out the core issue: the conflict between the desire to censure unethical practices used in gathering such data and the desire to use all data available to bring about the greatest good for society. I will present arguments either side, leading to an ethical stalemate, before presenting how issues of practical consideration for scientific methodology resolve the conflict. I conclude that science cannot make use of data gathered by unethical means, because such data cannot ethically be replicated, and reproducibility is necessary for the validity of the scientific method. I leave open the question of whether it is ethical for the findings of such unethical experiments to guide future, ethical research. Continue reading →
This essay was the winning entry in the undergraduate category of the 6th Annual Oxford Uehiro Prize in Practical Ethics.
Written by University of Oxford student, Eric Sheng.
In the computer game Red Dead Redemption 2 (henceforward, RDR2), players control a character in a virtual world. Among the characters represented by computer graphics but not controlled by a real-world player are suffragettes. Controversy arose when it became known that some players used their characters to torture or kill suffragettes. (One player's character, for example, feeds a suffragette to an alligator.) In this essay, I seek to explain the moral disquiet ­– the intuition that things are awry from the moral perspective – that the players' actions (call them, for short, 'assaulting suffragettes') provoke. The explanation will be an exercise in 'moral psychology, philosophical not psychological':[1] I seek not to causally explain our disquiet through the science of human nature, but to explain why things are indeed awry, and thus justify our disquiet.
My intention in posing the question in this way is to leave open the possibilities that our disquiet is justified although the players' actions are not wrong, or that it's justified but not principally by the wrongness of the players' actions. These possibilities are neglected by previous discussions of virtual wrongdoing that ask: is this or that kind of virtual wrongdoing wrong? Indeed, I argue that some common arguments for the wrongness of virtual wrongdoing do not succeed in explaining our disquiet, and sketch a more plausible account of why virtual wrongdoing is morally disquieting insofar as it is, which invokes not the wrongness of the players' actions but what these actions reveal about the players. By 'virtual wrongdoing' I mean an action by a player in the real world that intentionally brings about an action φV by a character in a virtual world V such that φV is wrong-in-V; and the criteria for evaluating an action's wrongness-in-V are the same as those for evaluating an action's wrongness in the real world.[2] Continue reading →
Please join us in congratulating all of the finalists in this unique final for the Oxford Uehiro Prize in Practical Ethics, and in particular our winners, Eric Sheng and Maya Krishnan.
In an Oxford Uehiro Centre first the 6th Annual Oxford Uehiro Prize in Practical Ethics was held as a Zoom webinar event. The Finalists in each category presented their ideas to an online audience and responded to a short Q&A as the final round in the competition. Over the coming weeks a selection of the winning essays will be published on this blog.
When: Mar 19, 2020 05:30 PM London
Topic: 6th Annual Oxford Uehiro Prize in Practical Ethics
Undergraduate Category
Winner: Eric Sheng: Why is virtual wrongdoing morally disquieting, insofar as it is?
Runner Up: Toby S. Lowther: Can science ethically make use of data which was gathered by unethical means?
Graduate Category
Winner: Maya Krishnan: Can it be wrong for victims to report crimes?
Runner Up: Matthew John Minehan: Post-Sally and the minimally conscious mollusc
Honourable Mentions:
Angelo Ryu: What, if anything, is wrong about algorithmic administration? (Undergraduate)
Brian Wong: An account of attitudinal duties towards injustice (Graduate)
Tess Johnson: Enhancing the Critique: What's wrong with the collectivist critique and what can the relational approach contribute? (Graduate)
Tena Thau: Effective Altruism and Intersectional Feminism (Graduate)
Written by Dominic Wilkinson, University of Oxford
This article was originally published on The Conversation
Waiting is never easy. Sometimes the period when you know that something bad is coming is almost harder than when it finally arrives.
Across the health service, there is an enormous and unprecedented effort underway to prepare for the coming surge of patients needing hospital treatment for coronavirus. Looking across to the experience in Italy, Spain and Germany, we know that there is a tsunami coming – a tidal wave of medical need that will swamp us, test us, sweep some of us away.
The analogy with a tsunami is apt because we are at the moment when the waters pull back before the great wave arrives. Some hospitals are eerily quiet; elective surgery has stopped, and some wards have been emptied. Our healthcare workers are anxiously waiting and preparing for what is coming.
Of course, many ordinary people are also waiting, not knowing exactly what lies ahead and fearing the worst. How can they, how can we – all of us – prepare?
The answer is not to panic. But nor should we ignore or downplay the seriousness of the situation. And certainly, it is not to stockpile pasta or loo paper. Continue reading →
On Sunday 3 November, OUC's Dr Alberto Giubilini participated in a debate on compulsory vaccination at 2019 Battle of Ideas Festival (Barbican Centre, London). Chaired by Ellie Lee, the session also featured Dr Michael Fitzpatrick (GP and author, MMR and Autism: what parents need to know and Defeating Autism: a damaging delusion); Emilie Karafillakis (Vaccine Confidence Project); and Nancy McDermott (author, The Problem with Parenting: a therapeutic mode of childrearing).

Announcement: Brian Earp and Julian Savulescu's new book 'Love Drugs: The Chemical Future of Relationships', published by (Stanford University Press) is now available.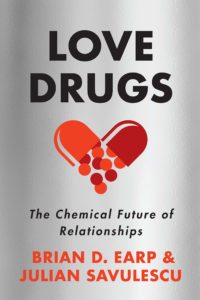 Is there a pill for love? What about an "anti-love drug", to help us get over an ex? This book argues that certain psychoactive substances, including MDMA—the active ingredient in Ecstasy—may help ordinary couples work through relationship difficulties and strengthen their connection. Others may help sever an emotional connection during a breakup. These substances already exist, and they have transformative implications for how we think about love. This book builds a case for conducting research into "love drugs" and "anti-love drugs" and explores their ethical implications for individuals and society. Scandalously, Western medicine tends to ignore the interpersonal effects of drug-based interventions. Why are we still in the dark about the effects of these drugs on romantic partnerships? And how can we overhaul scientific research norms to take relationships more fully into account?
Written by Tess Johnson, University of Oxford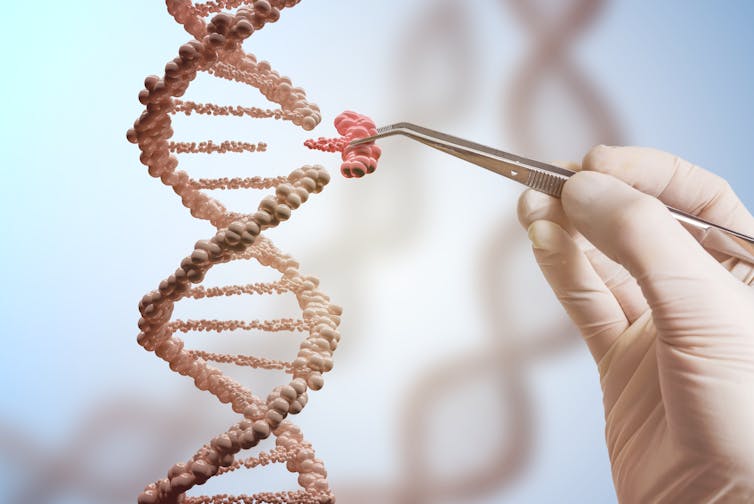 How far will we allow genetic enhancement to go?
vchal/ Shutterstock
The first genetically edited children were born in China in late 2018. Twins Lulu and Nana had a particular gene – known as CCR5 – modified during embryonic development. The aim was to make them (and their descendants) resistant to HIV. By some definitions, this would be an example of human enhancement.
Although there is still a long way to go before the technology is safe, this example has shown it's possible to edit genes that will continue being inherited by genetic offspring for generations. However, we don't yet know what effect these genetic changes will have on the overall health of the twins throughout life. Potential unintended changes to other genes is a grave concern which is limiting our use of gene editing technology at the moment – but this limit won't always be present. Continue reading →