Undergraduate Category:
Winner: Harry Lloyd with his essay "What, if anything, is objectionable about gentrification?"
Runner Up: Angelo Ryu with his essay "Do Jurors Have a Moral Obligation to Avoid Deadlock?"
Graduate Category:
Winner: Tena Thau with her essay "Love Drugs and Expanding the Romantic Circle"
Joint Runners Up: Miles Kellerman with his essay "The Ethical Dilemma of Disclosing Offshore Accounts" and Brian Wong with his essay "Should We Contact Uncontacted Peoples?: A Case for a Samaritan Rescue Principle"
We wish to express our congratulations to the five finalists for their excellent essays and presentations, and in particular to the winners of each category.
We wish to express our congratulations to the authors of the following essays which have been awarded an Honourable Mention in the Graduate category: 
Maximilian Kiener: "Consent and Causation"
Michelle Lee:  "Practical Ethics of Machine Learning and Discriminatory Lending"
Robert Underwood:  "Killing to Communicate"
Finally we also send congratulations to all of the entrants in this prize.
Written by Professor Neil Levy
Originally published in Aeon Magazine
The discussion over no-platforming is often presented as a debate between proponents of free speech, who think that the only appropriate response to bad speech is more speech, and those who think that speech can be harmful. I think this way of framing the debate is only half-right. Advocates of open speech emphasise evidence, but they overlook the ways in which the provision of a platform itself provides evidence.
No-platforming is when a person is prevented from contributing to a public debate, either through policy or protest, on the grounds that their beliefs are dangerous or unacceptable. Open-speech advocates highlight what we might call first-order evidence: evidence for and against the arguments that the speakers make. But they overlook higher-order evidence. Continue reading →
It is with great pleasure that we announce the finalists in the Oxford Uehiro Prize for Practical Ethics 2019, and invite you to the final presentation and reception.
The 5th Annual Oxford Uehiro Prize in Practical Ethics Final Presentation and Reception
HT19 Week 8, Wednesday 6th March, 4:30 – 5:45 pm.
The Presentation will be held in St Luke's Chapel, Radcliffe Observatory Quarter, Oxford OX2 6HT, followed by a drinks reception until 7:00 pm.
We are pleased to announce the five finalists for the Oxford Uehiro Prize in Practical Ethics and to invite you to attend the final where they will present their entries. Two finalists have been selected from the undergraduate category and three from the graduate, to present their ideas to an audience and respond to a short Q&A as the final round in the competition. Continue reading →
The response  to reckless human experimentation has to go way beyond Dr He's dismissal. This is not merely a failure of compliance, Dr He failed to grasp the ethical principles and concepts he was vigorously espousing.  There will undoubtedly be more guidelines and laws on gene editing but we also need basic education of the next generation of scientists in what ethics is and why this kind of behaviour is wrong. This was not a failure of science, or even regulation, but ethics.
More important than He's fate is the future for those victims affected. The couples and babies will need world class medical management and counselling. The second couple carrying a gene edited pregnancy should have already been fully informed of and understood the risks to their fetus and given the free choice to continue or terminate their pregnancy.
Prof Julian Savulescu
Uehiro Chair in Practical Ethics
Director Oxford Uehiro Centre for Practical Ethics
University of Oxford
Visiting Professorial Fellow
Murdoch Children's Research Institute
And University of Melbourne

Written by César Palacios-González
It has been recently reported (link in Spanish) that a 32 year old Greek woman is 27 weeks pregnant with a child who was conceived after a mitochondrial replacement technique (MRT) – in this case Maternal Spindle Transfer (MST). If true this is really big news in terms of reproductive medicine and biotechnology, we are still waiting for data to be published. If successful, this would be just the third birth following a reproductive technique that mixes the DNA of three people (you will probably remember the big media buzz a couple of years ago about 'three parent babies'). This newest feat was achieved by a group of Spanish and Greek scientists; the clinical trial was carried out in Greece due to the fact that in Spain MRTs are not on the list of authorised reproductive techniques.
Before discussing what I consider to be the main ethical issue with this case, let us talk a bit about mitochondria and MRTs. Every human egg contains thousands upon thousands of mitochondrion. These tiny organelles have the really important task of producing the energy (in the form of ATP) that first the egg, then the developing embryo, and finally the human adult need to adequately function. It is thus not strange that when mitochondria do not work as they should the human body 'malfunctions'. And it is also not strange that mitochondrial dysfunction more significantly affects the organs that require the most energy, for example the brain and the muscles.
To understand, broadly, what can go wrong with mitochondria, we need to bear in mind two of their characteristics: a) that they have their own DNA, and b) that they are mostly solely maternally transmitted. Regarding the former, inside every nucleated human cell there is nuclear DNA (nDNA) and there is mitochondrial DNA (mtDNA).

Written by Dr Tom Douglas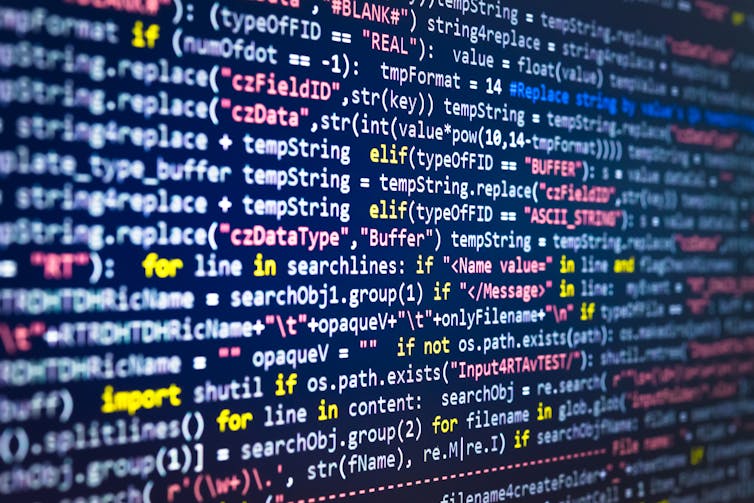 Our lives are increasingly affected by algorithms. People may be denied loans, jobs, insurance policies, or even parole on the basis of risk scores that they produce.
Yet algorithms are notoriously prone to biases. For example, algorithms used to assess the risk of criminal recidivism often have higher error rates in minority ethic groups. As ProPublica found, the COMPAS algorithm – widely used to predict re-offending in the US criminal justice system – had a higher false positive rate in black than in white people; black people were more likely to be wrongly predicted to re-offend.
Corrupt code.
Vintage Tone/Shutterstock
Written by Dr Rebecca Brown
In the mid-1990s, Joseph Overton, a researcher at the US think tank the Mackinac Center for Public Policy, proposed the idea of a 'window' of socially acceptable policies within any given domain. This came to be known as the Overton window of political possibilities. The job of think tanks, Overton proposed, was not directly to advocate particular policies, but to shift the window of possibilities so that previously unthinkable policy ideas – those shocking to the sensibilities of the time – become mainstream and part of the debate.
Overton's insight was that there is little point advocating policies that are publicly unacceptable, since (almost) no politician will support them. Efforts are better spent, he argued, in shifting the debate so that such policies seem less radical and become more likely to receive support from sympathetic politicians. For instance, working to increase awareness of climate change might make future proposals to restrict the use of diesel cars more palatable, and ultimately more effective, than directly lobbying for a ban on such vehicles. Continue reading →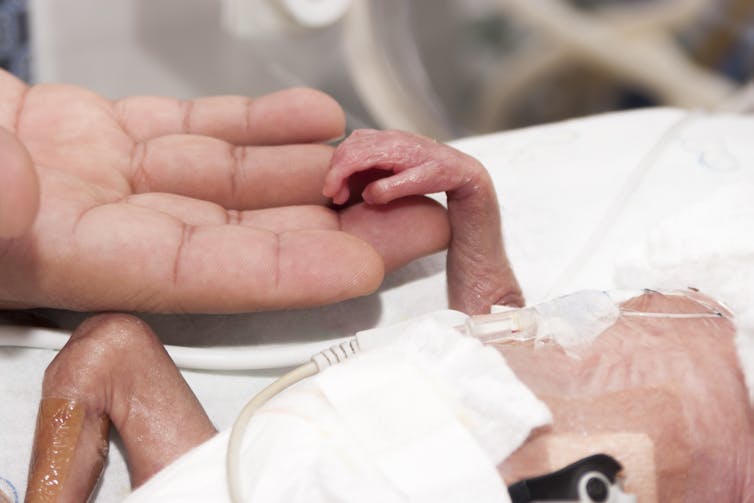 Written by Julian Koplin, University of Melbourne and
Julian Savulescu, University of Oxford
This article is republished from The Conversation under a Creative Commons license. Read the original article.
Researchers have grown groups of brain cells in the lab –
known as 'organoids' – that produce brain waves resembling
those found in premature infants.
from www.shutterstock.com
Scientists have become increasingly adept at creating brain organoids – which are essentially miniature human brains grown in the laboratory from stem cells.
Although brain organoid research might seem outlandish, it serves an important moral purpose. Among other benefits, it promises to help us understand early brain development and neurodevelopmental disorders such as microcephaly, autism and schizophrenia.
Written by Carissa Véliz
Dr Carissa Véliz, Oxford Uehiro Centre research fellow, has recently published a provocative article in the Harvard Business Review:
The ability to collect and exploit consumers' personal data has long been a source of competitive advantage in the digital economy. It is their control and use of this data that has enabled the likes of Google, Amazon, Alibaba, and Facebook to dominate online markets.
But consumers are increasingly concerned about the vulnerability that comes with surrendering data. A growing number of cyberattacks — the 2017 hacking of credit watch company Experian being a case in point, not to mention the likely interference by Russian government sponsored hackers in the 2016 US Presidential elections — have triggered something of a "techlash".
Even without these scandals, it is likely that sooner or later every netizen will have suffered at some point from a bad data experience: from their credit card number being stolen, to their account getting hacked, or their personal details getting exposed; from suffering embarrassment from an inappropriate ad while at work, to realizing that their favorite airline is charging them more than they charge others for the same flight.
See here for the full article, and to join in the conversation.

Graduate and undergraduate students currently enrolled at the University of Oxford in any subject are invited to enter the Oxford Uehiro Prize in Practical Ethics by submitting an essay of up to 2000 words on any topic relevant to practical ethics.  Eligibility includes visiting students who are registered as recognized students, and paying fees, but does not include informal visitors.  Two undergraduate papers and two graduate papers will be shortlisted from those submitted to go forward to a public presentation and discussion, where the winner of each category will be selected. 
The winner from each category will receive £300, and the runner up £100. Revised versions of the two winning essays will be considered for publication in the Journal of Practical Ethics, though publication is not guaranteed.
To enter, please submit your written papers by the end of 6th February 2019 to rocci.wilkinson@philosophy.ox.ac.uk. Finalists will be notified in mid February. The public presentation will take place in 8th Week, Hilary term 2019, on Tuesday 5th March. Please save this presentation date, as you will need to attend if selected as a finalist. 
Detailed instructions