Despite all the jokes there are, in fact, a lot of things that lawyers won't do. Or at least shouldn't do. In many jurisdictions qualified lawyers are subject to strict ethical codes which are self-policed, usually effectively, and policed too by alert and draconian regulatory bodies.
Is there any point, then, in law firms having their own ethics committees which would decide:
(a)        how the firm should deal with ethical questions arising in the course of work?; and/or
(b)       whether the firm should accept particular types of work, particular clients or particular cases? Continue reading →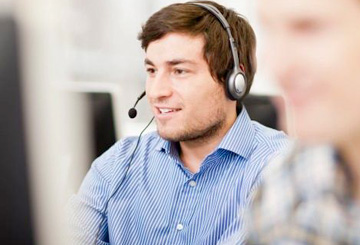 At 7pm, as you're eating your dinner, you get a call from an unknown number. You pick it up, half out of curiosity (perhaps your numbers have finally come up on the premium bonds), half out of worry (was a family member likely to have been driving at this time?), but wholly anticipating the interaction that in fact transpires:

'Good evening, I was wondering whether I could talk to [Your Name]?'

'Can I ask who's calling?' you deflect.

Enthusiastically: 'My name's Charlie and I'm calling from Well Known Phone Company Ltd. I wanted to check whether you had thought about updating your tariff? You're due an upgrade.'

You have, in fact, been wondering about updating your tariff, but you're not in the mood to do it now and dinner is getting cold. You think about explaining this to chirpy Charlie, but even the thought of engaging in an exchange about whether and when you might be free to discuss it feels like too much effort.

'We'd be able to save you about…'

'Sorry', you interject with a shade of sincerity, 'I'm not in the mood for being polite.'

'Ok, well, I…'

You hang up, feeling a twinge of guilt and tremendous wonderment at how Charlie of Well Known Phone Company Ltd remains so chirpy in the face of such rejection.
Ordinarily, we tend to think there is a presumption towards being polite to other people. By 'being polite' I mean acting courteously – considering and acknowledging the needs and feelings of others with whom we interact, even when those interactions are very brief. If someone follows close behind you through a door, you should pause to keep it open rather than letting it shut in their face. If someone asks you the time, you should at least acknowledge their question. If someone lets you into the traffic, you should indicate your thanks. This presumption towards minimally respectful behavior arises partly from social convention and partly from our duty to acknowledge the moral reality of other people.
Given the presumption towards politeness, how polite must you be to Charlie the Salesman? Were you justified in hanging up mid-sentence or did your twinge of guilt inform you that you had behaved unfairly? Or, given a less tolerant day, would you in fact have been justified in expressing anger and contempt to Charlie? Continue reading →
Several times this term I've staggered out onto Oxford station, cramped and queasy from Cattle Class, and seen packs of sleek suits ooze out of First Class, briefcases in their hands and predatory gleams in their eyes. 'Let's go hunting', one floppy-haired account manager said to his confederates. They climbed into cabs, which they saw as safari Land Rovers heading to the bush, and went off to a panelled room in some college.
To that room, lured by canapés and Mammon, lots of undergraduates will have come. Fizz (far more expensive than the students would ever buy themselves, but not of a standard that would be tolerated in the hunters' own Esher homes) will have been waiting on silver trays. Vol au vents will have been smilingly circulated by bought-in labour (or possibly by the  hunters' own menials, in their best suits, slightly creased from travelling with me in Cattle). Continue reading →
Something of a twitter storm erupted last week over a poster placed in a supermarket window. The poster, placed in a branch of Sainsbury's, issued a "50p Challenge", urging employees to encourage every customer to "spend an additional 50p during each shopping trip between now and the years-end". After a passer-by named Chris Dodd took a photo of the poster and posted it on twitter, a Sainsbury's representative confirmed that the poster was intended only for employees and that it was not intended for public display. See a news report here. Continue reading →
Last week I attended part of a fascinating conference on Trust, organized by the Blavatnik School of Government in Oxford. In her opening paper, Katherine Hawley raised many interesting questions, including those of whether trustworthiness is a virtue and whether it can be a virtue of institutions. Continue reading →
Happy internet slowdown day! Here are some apropos practical ethics questions for all to discuss as we sit patiently, waiting for the internet to load. What kind of internet ought we to have? Should sovereign nations decide for themselves what kind of internet they will have, or is this an international issue, requiring cooperation between nations? What do particular internet companies owe their competitors, and more vaguely, the internet? What right does an individual or social entity have to know about or to police the storage and usage of data about that individual or social entity? What right does an individual or corporation have to access data or restrict access to data at certain speeds?
These kinds of questions are of massive practical importance to big internet companies like Google, who finds itself embroiled in an ongoing antitrust dispute with various entities in Europe, and like American cable company Comcast, who might stand to profit from a change in current net neutrality regulations.
And yet interestingly – and unsurprisingly, I suppose, given the power of moral language – much of the debate surrounding this issue is cast in moral, rather than practical, terms. Continue reading →
One of the great pleasures of studying human behaviour is to see that what we find in our experiments, what we theorize in our papers and textbooks – as unlikely and counterintuitive it appears to be – actually predicts what happens in so-called real life. Take, for instance, the current build-up of a stock-market bubble in the UK, happening even more dramatically in the US. In the UK, the FTSE 100 is on its way to surpass the record set during the high times of the dotcom bubble and already surpassed the levels reached during the 2008 financial bubble; in the US the Dow Jones has already reached new record highs. Despite having recently experienced the devastating consequences of a stock market bubble bursting, banks and investors return a few years later to the same hyperbolic forecasts and predictions, and start to build up another bubble. It is as if the past did not exist. Compare this behaviour with the following anecdote, which most business school students probably know.
At lunch-time, I will often venture out of the office for lunch to a sandwich shop with a friend. In my sandwich shop of choice, the staff have placed a small jar labelled 'tips' on the counter.  Now, in the UK at least, sandwich shop staff seem to fall into something of a 'grey area' with regards to tipping convention. Whilst we normally tip waiters and waitresses in restaurants, and bartenders (amongst others), we don't tend to tip people who serve us in other ways. For example, I don't feel it incumbent upon me to tip my butcher, who arguably does a lot more work in an individual transaction than someone serving me a sandwich. However, this discrepancy is perhaps not surprising; a great deal of research suggests that tipping decisions are influenced by various social norms;[1] tipping waiters and waitresses is simply 'the done thing', whilst tipping butchers is not. Perhaps we just lack a clear social norm in the case of sandwich shops. Continue reading →
Modern High Streets in the western world are dreary, wretched places. They're all the same as each other – brash, jostling queues of the ubiquitous supranationals that are our real governors.
They've shut down the shops owned by real people. Each offers a 'retail experience' which is identical wherever in the world the shop is. That's what we want, they tell us confidently. Customers, they say, are nervous, conservative creatures, who need to know that they'll have the same taste in Des Moines as in Oxford. Eventually, and tragically, they'll be right.
This hasn't just happened, of course. It's the result of a determined and aggressive policy. Real, unbranded people stand no chance before the corporate blitzkrieg.
But at least some people realize that there's a war on. Here's Paul Kingsnorth on the Reverend Billy, the founder and leader of the 'Church of Stop Shopping': 'In his stentorian wail…..he will treat the assembled [Starbucks] customers to a sermon on the evils of 'Frankenbucks'….He will tell them about the battles the company has engaged in to prevent its workers joining trades unions. He will tell them about Starbucks' corporate policy of 'clustering' many outlets at once in parts of town where there are local cafes, and expanding the clusters until only Starbucks is left…'1
 Stirring stuff. But something very similar is happening in the philosophical High Street, without much or any opposition. Continue reading →
Guest Post: Ned Dobos, University of New South Wales
This post is a summary of a talk presented by Dr. Dobos at the University of Oxford. Listen to the Podcast
Despite being ubiquitous in both the public and private sectors, "networking" has largely escaped ethical scrutiny. But is it the perfectly innocuous business and career-advancement strategy it is presumed to be? Let us concentrate on a specific kind of career networking: networking aimed at increasing one's prospects of prevailing in a formal competitive selection process for a job or university placement. That is the end, so what is the means? How exactly is networking supposed to deliver this advantage? Experts tend to answer with at least one of the following responses: 1) networking is about building relationships with people that are (or might be) in a position to benefit your career; 2) networking is about demonstrating your worth to these people.
On either account, networking arguably involves seeking unfair advantage.