Yesterday, Charles Foster discussed the recent study showing that Facebook 'Likes' can be plugged into an algorithm to predict things about people – things about their demographics, their habits and their personalities – that they didn't explicitly disclose. Charles argued that, even though the individual 'Likes' were voluntarily published, to use an algorithm to generate further predictions would be unethical on the grounds that individuals have not consented to it and, consequently, that to go ahead and do it anyway is a violation of their privacy.
I wish to make three points contesting his strong conclusion, instead offering a more qualified position: simply running the algorithm on publically available 'Likes' data is not unethical, even if no consent has been given. Doing particular things based on the output of the algorithm, however, might be. Continue reading →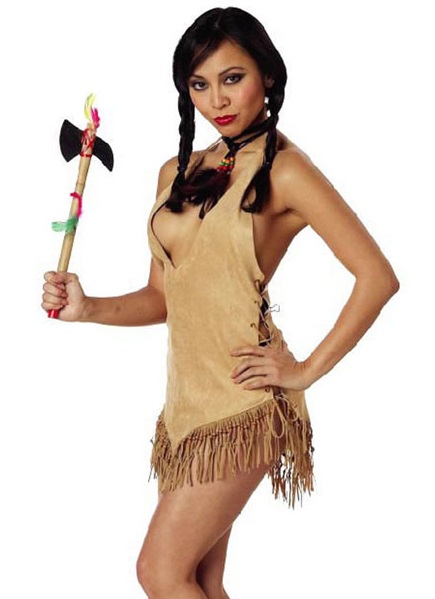 I've been to Cologne recently, one of Germany's main Carnival cities. In the window of a shop I passed, I saw some residues of the just ended Carnival season for sale – amongst other things, a Native American costume. Like many others of the sort, it consisted of a brown faux suede suit, a colourful feather hair decoration, and a little fake axe. And – not to my surprise – it showed far more skin that it concealed. Unfortunately, I didn't take a picture. However, "Indian" Carnival and Halloween costumes like that can be found all over the internet, may it be in the (sadly unavoidable) "sexy" women's version like the one I saw, or in the male "warrior / chief" version.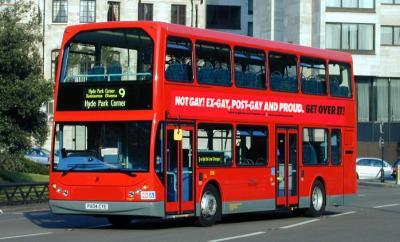 Various news sources—including The Huffington Post, Gay Star News, and the London Evening Standard—are reporting a High Court case in which a campaigner for gay conversion therapy is fighting Transport for London (TfL) over a ban on its bus adverts that suggest that homosexuality can be 'cured'.
Dr Mike Davidson is head of Core Issues Trust which, according to its website, is 'a non-profit Christian ministry supporting men and women with homosexual issues who voluntarily seek change in sexual preference and expression'. Davidson, who is married with children, insists that his own gay feelings were removed by therapy. He told The Huffington Post that he had homosexual feelings 'from the moment [he] opened [his] eyes'. Even so, he believes that 'gay' is a 'late twentieth century political construction' that people can reject. His adverts read, 'Not gay! Ex-gay, post-gay and proud. Get over it!'—a response to similar posters by lesbian, gay and bisexual charity Stonewall which read, 'Some people are gay. Get over it!' Davidson's adverts have been deemed 'offensive to gays' by London Mayor Boris Johnson, who is also head of TfL. Continue reading →
In the light of the unfolding horsemeat scandal, it was only a matter of time before some equine entrails were uncovered in an Ikea meatball. This is a shame on many levels, not least for the poor pigs, cows, and horses whose flesh will now end up as landfill. I personally am quite partial to an Ikea meatball, would not object on the mere grounds that it contained horsemeat (I think I would have been hard pressed to identify the ingredients anyway prior to the scandal), and recently enjoyed an Ikea meatball dinner in Budapest with a colleague from the Uehiro Centre, not a million miles from where the offending meatball was uncloaked. But for those who consider eating Ikea meatballs intrinsically good, but eating horsemeat intrinsically bad, how could they be advised?
By Julian Savulescu and Anders Sandberg
Vicky Pryce, wife of disgraced ex-MP Chris Huhne, is back in court this week after  the jury trying her case  was  discharged last week having failed to reach a verdict on her charges of perverting the course of justice. In 2003, Pryce accepted Huhne's speeding points, but is claiming a defence of marital coercion. In 10 questions to the judge, the first jury showed an alarming and deep lack of understanding. Questions included:
"Can a juror come to a verdict based on a reason that was not presented in court and has no facts or evidence to support it?"
They also showed the jury had apparently forgotten key concepts which were explained during the trial:
"Does this defence require violence or physical threats?"

"Can you define what is reasonable doubt?"
Following the jury's discharge, the judge said the jury showed "absolutely fundamental deficits in understanding", adding that he had never seen this in 30 years of presiding over criminal trials. In Pryce's trial, the questions the jury asked after several days of deliberations raised alarm bells, but in another  trial where a verdict was reached, we would never know what the standard of jury understanding or deliberation had been. Yet juries are asked to decide (in some countries) on matters of life or death.
The Pryce case may have been unusual, but in any trial, and particularly in complex fraud cases, juries are asked to juggle and compute vast amounts of information, and to retain it throughout the trial in order to make an informed decision at the end. We have argued in "The Memory of Jurors: Enhancing Trial Performance"  and "Cognitive Enhancement in Courts" with Walter Sinnott-Armstrong, that cognitive enhancement, particularly memory enhancers should be made available to jurors. If this had been available in the Pryce case, would the jury have spent more time discussing the decision at hand, and less on (mis-)remembering the judge's instructions on reasonable doubt or the definition of coercion? If we ask people to take on a civic duty we should offer them all the tools we have available to assist them in its completion.
Flu researchers have looked deeply at their own field, and decided that everything they were doing is all fine. Where the potentially hideously dangerous H5N1 bird-flu virus is concerned,
They said that the benefits of the research in preventing and dealing with a future flu pandemic outweigh the risks of an accidental leak of the mutant virus from a laboratory or the deliberate attempt to create deadly strains of flu by terrorists or rogue governments.
Outside scientists were instead of the opinion that:
[...] if airborne transmission became possible it would lead to a deadly flu pandemic killing millions of people because most of the individuals who are known to have been infected with H5N1 die from the virus.
and even other virologists claim:
The risks are clear for all to see and the benefits are qualitative, and that's rather weak. Civil scientists are not here to increase the risk from microbes. We are not here to make the microbial world more dangerous.
It's quite simple here. The flu researchers are not evil people, and they certainly believe they're doing the right thing. But it is blatantly clear that people inside their own research community, are unavoidably biased in assessing the risks of their own research.
When you think you're doing the right thing, but all outsiders are screaming for you to stop, that is the moment to step outside your own self-assessment and stop doing what you're doing, and think deeply before continuing.
By Lachlan de Crespigny and Julian Savulescu
An emergency centre doctor working in Germany has claimed 2 nearby catholic hospitals refused to accept a rape victim who needed treatment, in case she was pregnant  . This was allegedly in line with their ethics committee's policy to refuse to examine sexual assault victims in an effort to avoid future treatments such as the morning after pill coming into conflict with the hospital's catholic ethos. The hospitals claim this was a misunderstanding and await an internal inquiry.
The Catholic Church does not support abortion and includes the morning after pill as an abortifacient. It is in violation of Catholic (ethical) standards. The doctor making the claims says that Cologne's Cardinal Meisner had been consulted.
The Catholic Church insists life must be protected with the utmost care from the moment of conception. From the first moment of his or her existence, a human being must be recognized as having the rights of a person. But in this case, they did not only deny the rape victim access to legal contraceptives, they refused to treat or examine her in any way for any of the resulting injuries of the rape. They did not treat her in her hour of need as a person who deserved the utmost care.