As illustrated by several recent events, Mexico suffers from a lack of security.  The country holds the world record in kidnappings, with an estimated number of 123,470 people kidnapped just in 2013. In August 2014, the official number of missing people was 22,320.  Citizens are fed up and are demanding security, perhaps the most basic good a government should provide.  I'll here discuss what appears to me to be one philosophical mistake about the value of security for people.  It's useful to observe and avoid this mistake, since it pertains to wide range of practically important choices (which I'll mention at the end).
Dominic Wilkinson @NeonatalEthics
In the news this morning, the NHS has released data on individual surgeons' performance, so called "surgeon report cards". This represents the latest move towards increased transparency and accountability in the National Health Service. Elsewhere in the media today, there are numerous reports of the UK couple who were apparently charged £100 after posting a negative hotel review on an online website.
These parallel stories highlight one concern about certain types of health accountability: sensitivity to the negative impact of reviews (or poor performance figures) could lead to harmful changes in behaviour. For surgeon report cards, one frequently cited concern is that publishing report cards could lead surgeons to avoid high-risk cases. If surgeons choose patients with lower risk of dying, they will potentially end up with a better report card. However, then the results would be misleading (it would be the equivalent of someone getting a higher mark by choosing to sit an easier test). More worrying, it may mean that some high-risk patients are unable to access surgery.
Should we be worried about the negative effect of report cards on surgeons behaviour? Continue reading →
Apparently some UK doctors have been aborting babies because their parents don't want a baby of that sex. In response the government is now planning to outlaw  abortion on the grounds of sex. It is already illegal, however, so we must wonder what the politicians are up to.  A question being ignored is whether it is right or  wrong to abort on the grounds of sex. I am going to consider various grounds on which abortion is considered permissible and examine whether that permissibility is consistent with abortion on the grounds of sex being forbidden.
The Samaritans have launched a controversial new app that alerts Twitter users when someone they 'follow' on the site tweets something that may indicate suicidal thoughts.
To use the app, named 'Samaritan Radar', Twitter members must visit the Samaritans' website, and choose to activate the app on their device. Having entered one's twitter details on to the site to authorize the app, Samaritan Radar then scans the Twitter users that one 'follows', and uses an algorithm to identify phrases in tweets that suggest that the tweeter may be distressed. For example, the algorithm might identify tweets that involve phrases like "help me", "I feel so alone" or "nobody cares about me". If such a tweet is identified, an email will be sent to the user who signed up to Samaritan Radar asking whether the tweet should be a cause for concern; if so, the app will then offer advice on what to do next. Continue reading →
Reproductive technologies were in the headlines when Facebook and Apple announced they would offer female employees a $20,000 benefit to freeze their eggs. According to the report, this enables women to delay child bearing for different reasons and gives women more control. The announcement states that egg freezing is a pricey but increasingly popular option for women: The procedure typically costs up to $10,000, with an additional $500 for storage each year. After freezing eggs, in vitro fertilisation (IVF) can be used afterwards.
I wish to start with a disclaimer: I'm totally for increasing control and flexibility with reproductive technologies, I think the possibility as such is great, I cheer if some women genuinely wish to use this option, and I totally recognize that Facebook and Apple are just giving an option. However, there is room for questions. First, individual-level solutions are suggested where the actual issue is likely to be socially constructed, and secondly, IVF is seen merely as a handy option. These two are discussed in the following. Continue reading →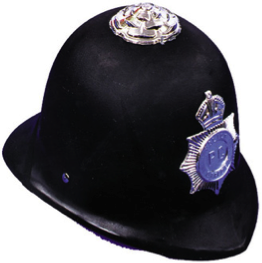 The recent media coverage of the Parole Board's decision to release Harry Roberts after serving his (minimum) murder sentence has reignited debate over how those convicted of killing a police officer should be punished. The fact that the people Roberts murdered were police officers seems to be of great significance in the outcry about his release: not only did he murder, he murdered police officers.
The current law in England and Wales states that the murder of a police (or prison) officer in the course of duty is a factor indicating a murder of 'particularly high seriousness', which must attract a minimum sentence of 30 years. Other factors indicating particularly high seriousness include: Continue reading →
A GP in Guildford has recently revealed that the NHS is to pay GPs £55 each time they diagnose dementia in a patient. Writing on the medical website Pulse, Dr Martin Brunet, called the incentive scheme a "bribe," put in place so that the government can "hit its target to raise diagnosis rates."
The 'Dementia Identification Scheme' requires GPs to count how many patients with a dementia diagnosis there were on their register at the end of September, and to compare this with the number at the end of March 2015. They will then receive £55 for every extra patient. The full service specifications can be found here.
You do not have a right not to be offended,  insulted or verbally abused. You do not have that right because it might be right to offend, insult or verbally abuse you. You might believe stupid things, or even sensible things, and take offence at any and all critiques, rebuttals and refutations. You might be a pompous prig, a sanctimonious sop, an officious orifice. Even if you are not these things, there would be very little wrong in telling you you are. After all, you are not a six-year old child: you're an adult. You can take it.
What of someone expressing their detestation of you, their hatred of you, wishing you ill, wishing you dead?