By Dominic Wilkinson
In the latest case of disputed medical treatment for a child, the family of Liverpool toddler Alfie Evans yesterday lost their last legal appeal. The family had appealed to the European Court of Human Rights to examine whether the UK courts' decision (to allow doctors to stop life support) was contrary to the European Convention on Human Rights. The European Court (as it had in two other cases in the last 12 months) rejected the appeal. It is expected that the artificial ventilation that is currently keeping Alfie alive will be withdrawn in the coming days.
This decision, difficult as it is for his family to accept, is the right decision for Alfie. Medical treatment can no longer help him. As I wrote a month ago, it is time to stop fighting, time to let him go.
However, one important legal and ethical issue raised in this case, and in the case of Charlie Gard from last year, is about the basis for deciding when parents and doctors disagree. What ethical standard should apply?
Last week, the UK Supreme Court adamantly refused Alfie's parents' previous legal appeal, focused on this specific question.  I will argue that the court's arguments fail and that the current UK legal approach is mistaken. (Though in fact, in the Evans case as in the case of Charlie Gard, it seems likely that the court would have reached the same decision about treatment even if it had applied a different ethical standard).
Written by Hazen Zohny 
* Please note that this essay was originally published in Quillette Magazine.
The Discomforts of Being a Utilitarian 
I recently answered the nine questions that make up The Oxford Utilitarianism Scale. My result: "You are very utilitarian! You might be Peter Singer."
This provoked a complacent smile followed by a quick look around to ensure that nobody else had seen this result on my monitor. After all, outright utilitarians still risk being thought of as profoundly disturbed, or at least deeply misguided. It's easy to see why: according to my answers, there are at least some (highly unusual) circumstances where I would support the torture of an innocent person or the mass deployment of political oppression.
Choosing the most utilitarian responses to these scenarios involves great discomfort. It is like being placed on a debating team and asked to defend a position you abhor. The idea of actually torturing individuals or oppressing dissent evokes a sense of disgust in me – and yet the scenarios in these dilemmas compel me not only to say such acts are permissible, they're obligatory. Biting bullets is almost always uncomfortable, which goes a long way in explaining the lack of popularity utilitarianism enjoys. But this discomfort largely melts away once we recognize three caveats relevant to the Oxford Utilitarianism Scale and to moral dilemmas more generally.
The first of these relates to the somewhat misleading nature of these dilemmas. They are set up to appear as though you are being asked to imagine just one thing, like torturing someone to prevent a bomb going off, or killing a healthy patient to save five others. In reality, they are asking two things of you: imagining the scenario at hand, and imaging yourself to be a fundamentally different being – specifically, a being that is able to know with certainty the consequences of its actions.
By Alberto Giubilini
Oxford Martin School and Wellcome Centre for Ethics and Humanitites, University of Oxford
For further discussion on this topic by Dr Giubilini see his oped in The Irish Times
Last month I was invited by Oxford's Students for Life (OSFL), the pro-life student organisation at the University of Oxford, to take part in a public debate where I was asked to argue against their motion that "Conscientious objection in healthcare, concerning beginning and end of life issues, benefits society as a whole." Having worked on conscientious objection in healthcare (e.g., doctors not being willing to perform abortions for personal moral or religious reasons) in the past, I thought (and still think) I had some very strong arguments against conscientious objection in healthcare in general, and conscientious objection by religious doctors in particular. I was very keen on challenging the pro-life position on this topic. I therefore accepted the invitation, although I was a bit surprised by it, given that OSFL were presumably aware of my positions on topics that for the pro-life are very sensitive, such as the ethics of abortion or of infanticide.
But I was curious to see and test to what extent the pro-life community was really committed to freedom of speech and would allow me to defend my views, so diametrically opposite to theirs. During the event, I therefore tried to push my arguments to their most extreme conclusions and to be as provocative as possible; for example, at some point I suggested that an unwanted pregnancy is comparable to a disease and that therefore doctors have a duty to medically treat it by performing an abortion. I have to say I saw many people in the audience jolt in their chairs, which I did expect. Nonetheless, after my talk there was a very civil and calm discussion: the pro-life defenders debated my arguments, allowed me to reply, and thanked me at the end of the debate for my participation and what they considered challenging views.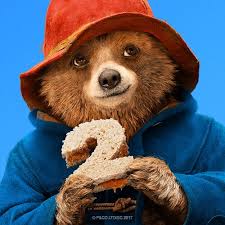 By Charles Foster
Last night, long after everyone else I know, I went with the kids to see Paddington 2. As everyone agrees, it's wonderful. It's a modern morality tale. There is plainly a big appetite for morality.
Interestingly, though, it is a Christian morality tale.1 Paddington's behaviour neutralizes violence. In the face of his goodness, and emolliated by his marmalade sandwiches, the hard men at the prison uncurl their fists and bake strawberry panna cotta with pomegranate glaze instead. His vulnerability is irresistible. He turns selfishness into altruism. 'Nuckles' (sic), (Brendan Gleeson) whose motto has always been that he doesn't do nuffin' for no one for nuffin', jeopardises his own liberty to liberate Paddington – and wins his own perpetual freedom by doing so. There's even a sort of resurrection – in which Paddington, trapped in a watery grave, is released. And as he is released, more of his redemptive power is unleashed too. Continue reading →

By Brian D. Earp (@briandavidearp)
Republican politician Roy Moore has been accused of initiating sexual contact with a 14-year-old girl when he was in his early 30s. Social media sites have since exploded with comments like these:
Roy Moore is now FUNDRAISING to conservative Christians after being outed as a pedophile.

This is truly sick. pic.twitter.com/NF5NLIGWKA

— Mikel Jollett (@Mikel_Jollett) November 9, 2017
Roy Moore is a sick man. He is a pedophile. This story is deeply sourced. It is credible and I believe the women.

— Steve Schmidt (@SteveSchmidtSES) November 9, 2017
Written by Roger Crisp
At the start of book II of what is perhaps the most famous work in western philosophy, Plato's Republic, one of the characters in the dialogue, Glaucon, tells Socrates the story of a Lydian shepherd, Gyges. Gyges, having found a ring which made him invisible, used its powers to enter the royal palace, where he seduced the queen, killed the king, and himself assumed power. Glaucon suggests that anyone in Gyges's circumstances would do the same: we all believe that immorality is more profitable than being moral, and avoid it only through fear of being caught.
The many accusations against the film producer Harvey Weinstein over the past month suggest that Weinstein had – or at least thought he had — discovered something like a ring of invisibility. Continue reading →
Introduction
In a series of five harrowing judgments, the President of the Family Division, Sir James Munby, expressed his frustration with the system that endangered the life of a child who was the subject of care proceedings. He was forthright. Some of his words were quoted in the press. A headline in the Guardian read: 'Judge warns of 'blood on our hands' if suicidal girl is forced out of secure care.' 'Why won't NHS help?' asked the Sun. 'State will have 'blood on its hands' if suicidal teen doesn't get hospital bed soon, top judge warns.'
While the judge's comments seemed generally to be applauded by the media, not all were happy. Here is a typical example of a commentator who was not:
'To use a rhetorical outburst in one case to make broader political points about the state of public services jeopardises the principle of judicial separation. In saying that there are occasions when doing right "includes speaking truth to power", and openly condemning the lack of adequate public resources, is to leave the respected realm of judicial neutrality and to enter the political fray. Language and tone matter. Even if the diagnosis is fair, for a judge to use this tactic is, well, pretty ill-judged.' Continue reading →
The issue of public sector pay rises has been at the forefront of political discussions in the UK in recent months. The controversy can be traced back to at least 2013, when the government placed a 1% limit on such pay rises, a figure that falls below recent levels of inflation, meaning that the cap has made public sector workers financially worse off in real terms. Earlier last week, the government announced that it would allow ministers some flexibility to breach this limit, as well as announcing small rises in the pay of some public sector workers. However, critics have labelled these measures as divisive and insufficient.
Len McCluskey, the leader of the Unite union in the UK, has recently added to this controversy when he told a BBC interviewer that he would be willing to back illegal strike action in order to oppose the cap on public sector pay rises. Under legislation introduced last year, legal industrial strike action in the UK public sector now requires the support of at least 40% of all those entitled to vote in the relevant ballot. Moreover, the ballot itself must also have at least 50% turnout in order to be valid. In his interview, McCluskey intimated that he would support strikes that did not meet this second condition. In turn, this has led commentators to call on Jeremy Corbyn, the leader of the opposition, to clarify whether he too would support illegal strikes.
I do not intend to address the moral and economic considerations involved in the question of the amount that a fair society should pay to its public sector workers. Rather, I shall be interested in the nature of the reasons that we may have to obey laws we disagree with, and the implications that our answer to this question may have for whether we should support illegal strikes of this sort.
The issue of the legality in England and Wales of physician-assisted suicide has recently been revisited by the Divisional Court. Judgment is awaited. The judgment of the Court of Appeal, granting permission for judicial review, is here.
The basic issue before the Court of Appeal was the same as that in Nicklinson v Ministry of Justice and R (Purdy) v DPP: does the right to determine how one lives one's private life (protected by Article 8 of the European Convention on Human Rights)  confer a right to have an assisted death?
Many factors have been said to be relevant to decisions about assisted dying. They include intractable pain (rather a weak criterion, given modern palliative methods), hopeless prognosis – likely to result in death in a short time –  and simple autonomy ('It's my right to determine where, when, and in what circumstances I end my life, and that's an end of the matter'). One factor, commonly in the minds of patients asking for help in ending their lives, but rarely mentioned by advocates of assisted dying, is that the patient feels that she is a burden to her family and carers. Continue reading →
Does Female Genital Mutilation Have Health Benefits? The Problem with Medicalizing Morality
By Brian D. Earp (@briandavidearp)
* Please note: this piece was originally published in Quillette Magazine.
Four members of the Dawoodi Bohra sect of Islam living in Detroit, Michigan have recently been indicted on charges of female genital mutilation (FGM). This is the first time the US government has prosecuted an "FGM" case since a federal law was passed in 1996. The world is watching to see how the case turns out.
A lot is at stake here. Multiculturalism, religious freedom, the limits of tolerance; the scope of children's—and minority group—rights; the credibility of scientific research; even the very concept of "harm."
To see how these pieces fit together, I need to describe the alleged crime.