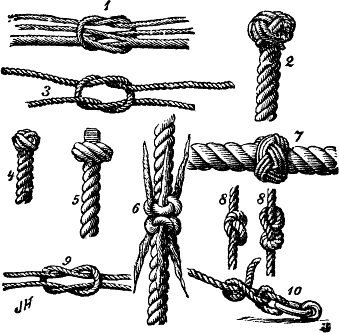 Fifty Shades of Grey has sparked a lot of debate. Some like the fact that a popular movie now breaks the taboo on BDSM and seeks to challenge common stereotypes. Others condemn the movie for romanticizing violence.
So far, however, no philosophers seem to have joined the debate. That's unfortunate, for how we should assess Fifty Shades and its BDSM theme depends on a range of philosophical issues such as consent, harm, voluntariness, respect, dignity, and the role of fiction.
BDSM is a somewhat radical topic, and for philosophical purposes, that is often an advantage. Radical topics – like thought experiments – put our principles to the test. (If you think Fifty Shades is grotesque, you should be warned that it is a walk in the park compared to many of the standard thought experiments in ethics).
For philosophical reasons – and philosophical reasons only, of course – I recently went to watch Fifty Shades of Grey. Continue reading →
A study published in the Journal of Neuroscience (behind a paywall here, but see also a media report here a a few days ago suggests that cocaine addicts may have impairments in the neural circuits that are responsible for the prediction of emotional loss. In this post, I shall consider the implications that this finding might have for our understanding of addiction and the autonomy of addicted individuals.
On the supposed distinction between culture and religion: A brief comment on Sir James Munby's decision in the matter of B and G (children)
By Brian D. Earp (@briandavidearp)
Introduction
What is the difference between 'culture' and 'religion' … ? From a legal standpoint, this question is important: practices which may be described as being 'religious' in nature are typically afforded much greater protection from interference by the state than those that are understood as being 'merely' cultural. One key area in which this distinction is commonly drawn is with respect to the non-therapeutic alterations of children's genitals. When such alteration is done to female children, it is often said to be a 'cultural' practice that does not deserve legal protection; whereas, when it is done to male children, it is commonly said to be a 'religious' practice – at least for some groups – and must therefore not be restricted (much less forbidden) by law.
Is this a valid distinction?
In philosophical discussions, we bring up the notion of plausibility a lot.  "That's implausible" is a common form of objection, while the converse "That's plausible" is a common way of offering a sort of cautious sympathy with an argument or claim.  But what exactly do we mean when we claim something is plausible or implausible, and what implications do such claims have?  This question was, for me, most recently prompted by a recent pair of blog posts by Justin Weinberg over at Daily Nous on same-sex marriage.  In the posts and discussion, Weinberg appears sympathetic to an interesting pedagogical principle: instructors may legitimately exclude, discount or dismiss from discussion positions they take to be implausible.*  Further, opposition same-sex marriage is taken to be such an implausible position and thus excludable/discountable/dismissable from classroom debate.  Is this a legitimate line of thought?  I'm inclined against it, and will try to explain why in this post.**  Continue reading →
Rampisham Down, in West Dorset, is a Site of Special Scientific Interest. But it soon won't be. In a decision of dazzling stupidity, the local planning committee has said that it can be covered with over 100,000 solar panels. It accepted that renewable energy was a Good Thing and, in effect, that the loss of biodiversity occasioned by the panels was a price worth paying for the sun-farmers' contribution to the battle against climate change.
Environmentalists, normally on the side of alternative energy, have been loud in their denunciation of the decision. A good example is Miles King in the Guardian: He observes: '….stopping biodiversity loss is as important as stopping global warming.'
Well, no it's not. The crassness of the decision at Rampisham doesn't alter the stark fact that  if global warming isn't stopped, we won't have any biodiversity of any kind to preserve. The planners were crass because there are plenty of other, better places to put the panels. But their view of the big picture is correct. Continue reading →
I was recently lucky enough to receive an advance copy of Charles Camosy's forthcoming book to review – 'Beyond the abortion wars: a way forward for a new generation'. In this book, Camosy masterfully traverses the 'battleground' between the 'pro-life' and 'pro-choice'1 camps in order to show that this battleground is in fact no such thing. In fact, as Camosy notes, the majority of the American public actually agree on a middle-ground position on abortion. Despite what one might think from reading certain media outlets and Twitter wars, there is actually a large consensus in the public regarding abortion. This insight is deceptively powerful. By demonstrating the areas of agreement, Camosy is able to help guide us beyond the abortion wars to allow a way forward for a new generation.
When a thug or a bully or a terrorist is threatening you to stop you doing something they don't like, not doing it is not defying them, it is submitting to them. Even if you otherwise would not, to defy them you must do the very thing they are forbidding. You must do it just because they threatened you. If you don't, they will not be fooled by your high falutin' excuses. They will know that you did not dare. And so will you.
Publishing worthy articles about free speech, tweeting that you are Charlie, drawing cartoons of pens confronting swords, standing around with your fellow world leaders, these are all worthy gestures of revulsion. None of them are acts of defiance. Defiance would be publishing the cartoons, tweeting the cartoons, drawing Mohammed and standing around with your fellow world leaders holding up the very editions of Charlie Hebdo for which their artists were slain.
Several times this term I've staggered out onto Oxford station, cramped and queasy from Cattle Class, and seen packs of sleek suits ooze out of First Class, briefcases in their hands and predatory gleams in their eyes. 'Let's go hunting', one floppy-haired account manager said to his confederates. They climbed into cabs, which they saw as safari Land Rovers heading to the bush, and went off to a panelled room in some college.
To that room, lured by canapés and Mammon, lots of undergraduates will have come. Fizz (far more expensive than the students would ever buy themselves, but not of a standard that would be tolerated in the hunters' own Esher homes) will have been waiting on silver trays. Vol au vents will have been smilingly circulated by bought-in labour (or possibly by the  hunters' own menials, in their best suits, slightly creased from travelling with me in Cattle). Continue reading →