A couple of weeks ago, in an airport bar, I met the foundation of modern bioethics.
I was crawling back to London: he was heading to JFK.
'I usually fly First', was his opening, as we sat on those vertiginous stools. 'So I'm usually in the Lounge. But it's good to be reminded how the other half live.' I was glad, for about a minute, to be part of his democratic education.
He'd had quite a start on me, and was several G & Ts down when I arrived. That might have loosened his tongue. Or perhaps, and probably, he was as keen when sober to talk obsessively, self-referentially and self-reverentially about himself.  Continue reading →
The President of the United States has issued an executive order (see here) – government agencies are to use 'insights' from behavioral sciences to better serve the American people.
In my view this is a good thing. Science is our friend. Obama's heart is in the right place. Nonetheless, the order raises a number of ethical and practical issues. Continue reading →
There are a few ethicists who are interested in encouraging right behaviour, rather than simply discussing it.
Here is something for them from A.L. Kennedy:
'As Vonnegut mentioned, Nazi Germany trained a population to be blind to the dignity and humanity of some others. A diet of soft porn, cheap sentimentality and hate proved effective. Radio Mille Collines pedaled fear, poisonous pop music and a sense of unhinged communal power – it helped to push Rwanda into the abyss.' 1 Continue reading →
1. The fact that you disagree with the author's conclusion is not a reason for advising against publication. Quite the contrary, in fact. You have been selected as a peer reviewer because of your eminence, which means (let's face it), your conservatism. Accordingly if you think the conclusion is wrong, it is far more likely to generate interest and debate than if you agree with it.
2. A very long review will simply indicate to the editors that you've got too much time on your hands. And if you have, that probably indicates that you're not publishing enough yourself. Accordingly excessive length indicates that you're not appropriately qualified. Continue reading →
Someone has just said to me: 'You're really boring today'. It is, of course, something I commonly hear. And it was undoubtedly true. But it made me wonder if there was any moral significance to my personal boringness. Should I repent of it, or is it morally neutral?
I've concluded, I'm afraid, that it's culpable. There is a duty both to myself and to others to use reasonable – no, extraordinary – endeavours – not to be dull.
There are two reasons why I might be boring in the eyes of another.
 Written By: Roy Gilbar, Netanya Academic College, Israel, and Charles Foster
In the recent case of ABC v St. George's Healthcare NHS Trust and others,1 [http://www.bailii.org/ew/cases/EWHC/QB/2015/1394.html] a High Court judge decided that:
(a) where the defendants (referred to here jointly as 'X') knew that Y, a prisoner,  was suffering from Huntingdon's Disease ('HD'); and
(b) X knew that Y had refused permission to tell Y's daughter, Z (the claimant), that he had HD (and accordingly that there was a 50% chance that Z had it (and that if Z had it there was, correspondingly, a 50% chance that the fetus she was then carrying would have HD),
X had no duty to tell Z that Y was suffering from HD. Z said that if she had known of Y's condition, she would have had an abortion. Continue reading →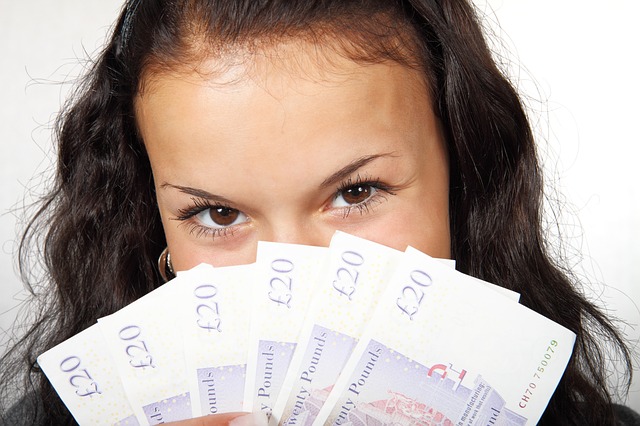 By Nadira Faber
Why do humans help others even when it is costly and nothing is to be expected in return? This question has not only developed into a classic in different empirical disciplines, but is also of high interest for fundraisers like charities who would like to know how to increase donations.
A study recently publish in Current Biology gives interesting real-life evidence for why people help that might sound like a paradox at first: 'competitive altruism'.
In deciding whether or not to prosecute, the Crown Prosecution Service (CPS) applies a two-stage test. The first stage is the evidential stage: is there a realistic prospect of conviction? The second stage is the public interest stage: is it in the public interest to prosecute?
In the well-publicised case of the Labour Peer Lord Greville Janner the CPS has decided, in relation to a number of very serious sexual offences, that the evidential test has been passed. However, four expert clinicians, two instructed by the CPS and two instructed on behalf of Lord Janner, are in unanimous agreement that Lord Janner suffers from a degenerative dementia that is rapidly becoming more severe. He could not engage meaningfully with any trial process. There is no prospect of recovery, and no risk of future offending.
The CPS has decided that a prosecution would not be in the public interest. It has published detailed reasons. Continue reading →
Despite all the jokes there are, in fact, a lot of things that lawyers won't do. Or at least shouldn't do. In many jurisdictions qualified lawyers are subject to strict ethical codes which are self-policed, usually effectively, and policed too by alert and draconian regulatory bodies.
Is there any point, then, in law firms having their own ethics committees which would decide:
(a)        how the firm should deal with ethical questions arising in the course of work?; and/or
(b)       whether the firm should accept particular types of work, particular clients or particular cases? Continue reading →
By Dominic Wilkinson @NeonatalEthics
The UK supreme court last week awarded a woman £5 million in compensation after her obstetrician failed to warn her of a risk that she would have difficulty delivering her baby. Over on the JME Blog Kirsty Keywood discusses some interesting and important legal elements of this judgment for the practice of informed consent and how this will be evaluated in negligence claims.
However, the case raises one important ethical issue. Several expert witnesses in the Montgomery case testified that informing women of even very low risks of complications of vaginal birth would likely lead to a significant increase in the number of women choosing elective caesarean section.
If that is true, would it be justified for doctors to deliberately not discuss such risks? Continue reading →