Consider:
An 11 year-old girl, J.J., is diagnosed with high-risk acute lymphoblastic leukemia, a type of cancer that arises in the bone marrow. She is put on a 32-day course of chemotherapy with an estimated success rate of over 90%. Her doctors don't know of anyone who has survived this illness without such a course of treatment. However, after just 10 days, her mother withdraws her consent to J.J.'s chemotherapy in order to pursue alternative, non-western remedies. J.J. doesn't object, but both of her doctors believe that J.J. doesn't understand either her illness or the importance of the treatment she is on. In all matters, she defers to her mother who is also her surrogate decision maker. The hospital in which J.J. is a patient appeals to Child Services, stating that by ceasing treatment J.J.'s mother has put J.J. into the position of a child in need of protection. Such a status would permit the hospital to continue treatment despite disagreement from J.J's mother (in her capacity as surrogate decision maker). The case goes to trial, and a ruling is made in favour of J.J.'s mother. J.J. is taken out of the hospital in order to pursue non-western treatment alternatives. It is very likely that J.J. will die. Continue reading →
New open access publication: announcement:
In a recently published article, Hannah Maslen, Roi Cohen Kadosh, Julian Savulescu and I present an argument about the permissible (and not-so-permissible) uses of non-invasive brain stimulation technology in children. We consider both children who may be suffering from a specific neurological disorder, for whom the stimulation is intended as a 'treatment', and those who are otherwise healthy, for whom the stimulation is intended as 'enhancement'. For the full article and citation, see here:
Maslen, H., Earp, B. D., Cohen Kadosh, R., & Savulescu, J. (2014). Brain stimulation for treatment and enhancement in children: An ethical analysis. Frontiers in Human Neuroscience, Vol. 8, Article 953, 1-5. Continue reading →
Several times this term I've staggered out onto Oxford station, cramped and queasy from Cattle Class, and seen packs of sleek suits ooze out of First Class, briefcases in their hands and predatory gleams in their eyes. 'Let's go hunting', one floppy-haired account manager said to his confederates. They climbed into cabs, which they saw as safari Land Rovers heading to the bush, and went off to a panelled room in some college.
To that room, lured by canapés and Mammon, lots of undergraduates will have come. Fizz (far more expensive than the students would ever buy themselves, but not of a standard that would be tolerated in the hunters' own Esher homes) will have been waiting on silver trays. Vol au vents will have been smilingly circulated by bought-in labour (or possibly by the  hunters' own menials, in their best suits, slightly creased from travelling with me in Cattle). Continue reading →
Tomorrow it is C.S. Lewis's birthday. He'd have been 116. He died 51 years ago, his death pushed out of the headlines by the deaths of JFK and Aldous Huxley. He's had far more influence than either.
He's remembered mainly as a children's writer (the most dogmatic atheists, terrified or disgusted by the roar of Aslan, nonetheless bring their children to stroke the lion's mane), and as a Christian apologist. He, irony upon irony, a beer-quaffing, chain-smoking, divorcee-marrying intellectual, living and breathing high pagan culture along with his pipe-smoke, is the darling of American evangelicals. And that's why he's neglected by serious philosophers.1 It's understandable. We tend to judge people by the company they keep. But in the case of Lewis it's unfair. Evangelicals might queue up at his door, but he'd never let them in.  Apart from their membership of the species, he'd have loathed everything about them; their chauvinism, their ludicrous literalism, their self-righteousness, their belligerence, their metaphor-phobia, their elastic-waisted trousers, their historical blindness, their pant-soiling fear of scholarship, their teetotalism, their humourlessness. He had a fastidious nose for inconsistency: imagine how that nose would have twitched when it sniffed a Louisianan zealot who was keen on topping adults but outraged by abortion. In a different context (he was lambasting liberal intellectuals who say that that they can read nuances between the lines, but fail to see the huge themes rampaging through the  Christian story) he denounced those who 'claim to see fern-seed and can't see an elephant ten yards away in broad daylight.')2 He'd have similarly scourged those who have the KJV with their MSG for breakfast, and yet scream for judicial execution in the name of a man who was himself judicially executed, and who, in the name of a man who urged the turning of a cheek and the loving of enemies, say that every (white) citizen should have a gun and that every inconveniently non-compliant nation should have its ass whipped reeeeeeeel good. Continue reading →
As illustrated by several recent events, Mexico suffers from a lack of security.  The country holds the world record in kidnappings, with an estimated number of 123,470 people kidnapped just in 2013. In August 2014, the official number of missing people was 22,320.  Citizens are fed up and are demanding security, perhaps the most basic good a government should provide.  I'll here discuss what appears to me to be one philosophical mistake about the value of security for people.  It's useful to observe and avoid this mistake, since it pertains to wide range of practically important choices (which I'll mention at the end).
Guest Post by Joseph Bowen
Joseph is a BPhil Student studying at Oxford University.
Following a surprise inspection of Colchester General Hospital by the Care Quality Commission (CQC) on Friday 14th November, it was reported that inspectors had found that some patients ("elderly people, some [suffering from] dementia") had been inappropriately restrained, and/or sedated without consent, and that 'Do Not Resuscitate' (DNR) notices were being disregarded. What struck me about this case is that, while all are horrible practices, the DNRs being ignored seemed worse than the inappropriate restraint and sedation without consent. Continue reading →
 www.jimaceverett.com
A common theme running through debates on combating global problems like poverty and common change is the idea that something must be done. Usually, this is taken to mean that some prosocial behaviour must be actively encouraged and sought out: for example, encouraging people to recycle, or having public health campaigns to encourage people to vaccinate. These solutions typically require individuals going out of their way to do what is often a costly behaviour, and consequently, have only limited success. But what if prosocial behaviour could also be encouraged by making use of the passivity of human nature? What if people could do good by doing nothing?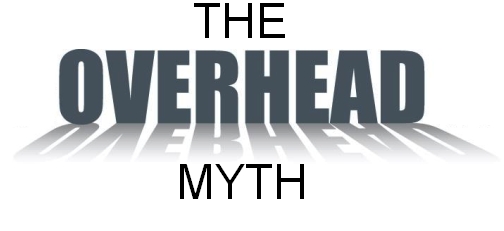 By Lucius Caviola & Nadira Faulmüller
Imagine a car company advertising as follows: "90c of any dollar you pay for your car goes directly to building cars. Only 10% of our expenses go into planning, designing, and advertising them." Such a campaign strategy would seem patently bizarre; when buying a product few of us are interested in how much went into administration, all we care about is what we get for our money. Overhead ratio (the proportion of money going into administration) is irrelevant; only cost-effectiveness matters.
This common sense approach to purchasing goods or services does not seem to translate into the non-profit sector, however. Consider the following advertisement by the organisation CARE:  "More than 90 percent of our expended resources – among the highest of all philanthropic organisations – support our poverty-fighting projects around the world. Less than 10 percent of expended resources go toward administrative and fundraising costs." Continue reading →
Reproductive technologies were in the headlines when Facebook and Apple announced they would offer female employees a $20,000 benefit to freeze their eggs. According to the report, this enables women to delay child bearing for different reasons and gives women more control. The announcement states that egg freezing is a pricey but increasingly popular option for women: The procedure typically costs up to $10,000, with an additional $500 for storage each year. After freezing eggs, in vitro fertilisation (IVF) can be used afterwards.
I wish to start with a disclaimer: I'm totally for increasing control and flexibility with reproductive technologies, I think the possibility as such is great, I cheer if some women genuinely wish to use this option, and I totally recognize that Facebook and Apple are just giving an option. However, there is room for questions. First, individual-level solutions are suggested where the actual issue is likely to be socially constructed, and secondly, IVF is seen merely as a handy option. These two are discussed in the following. Continue reading →
"Now we must wait, wait. These hours…. The gurgling starts again — but how slowly a man dies! …By noon I am groping on the outer limits of reason. …every gasp lays my heart bare." Erich Maria Remarque, All Quiet on the Western Front
In Remarque's novel, the agony of the German soldier, witnessing the slow death of an enemy combatant, is heightened by his own guilt (the narrator had stabbed another soldier in self defense). However, his powerful evocation of distress (and guilt) at witnessing a slow dying is very close to the expressed concerns of parents and clinicians who are watching the death of a child.