Written by Lucius Caviola
Our relationship with animals is complex. There are some animals we treat very kindly; we keep them as pets, give them names, and take them to the doctor when they are sick. Other animals, in contrast, seem not to deserve this privileged status; we use them as objects for human consumption, trade, involuntary experimental subjects, industrial equipment, or as sources of entertainment. Dogs are worth more than pigs, horses more than cows, cats more than rats, and by far the most worthy species of all is our own one. Philosophers have referred to this phenomenon of discriminating individuals on the basis of their species membership as speciesism (Singer, 1975). Some of them have argued that speciesism is a form of prejudice analogous to racism or sexism.
Whether speciesism actually exists and whether it is related to other forms of prejudice isn't just a philosophical question, however. Fundamentally, these are hypotheses about human psychology that can be explored and tested empirically. Yet surprisingly, speciesism has been almost entirely neglected by psychologists (apart from a few). There have been fewer than 30 publications in the last 70 years on this topic as revealed by a Web of Science search for the keywords speciesism and human-animal relations in all psychology journals. While this search may not be totally exhaustive, it pales in comparison to the almost 3'000 publications on the psychology of racism in the same time frame. The fact that psychology has neglected speciesism is strange, given the relevance of the topic (we all interact with animals or eat meat), the prevalence of the topic in philosophy, and the strong focus psychology puts on other types of apparent prejudice. Researching how we assign moral status to animals should be an obvious matter of investigation for psychology.

Guy Kahane**, Jim A.C. Everett**,
Brian D. Earp, Lucius Caviola, Nadira Faber, Molly Crockett,
and Julian Savulescu
Last week, we invited people to find out "How Utilitarian Are You?" by filling out our newly published Oxford Utilitarianism Scale. The scale was widely shared – even by Peter Singer (who scored predictably highly). The Oxford Utilitarianism Scale does a pretty good job of measuring how well people's views match up with "classical" utilitarians (think Bentham and Singer), which is the form of utilitarianism we used to anchor the scale. But that's not all it does. It also teases apart two different dimensions of utilitarian thinking, tracking two ways in which utilitarianism departs from common-sense morality. Our new research recently published in Psychological Review links these two factors to distinct components of human psychology.
The first peculiar aspect of utilitarianism is that it places no constraints whatsoever on the maximization of aggregate well-being. If torturing an innocent person would lead to more good overall, then utilitarianism, in contrast to commonsense morality, requires that the person be tortured. This is what we call instrumental harm: the idea that we are permitted (and even required) to instrumentally use, severely harm, or even kill innocent people to promote the greater good.
The second way that utilitarianism diverges from common-sense morality is by requiring us to impartially maximize the well-being of all sentient beings on the planet in such a way that "[e]ach is to count for one and none for more than one" (Bentham, 1789/1983), not privileging compatriots, family members, or ourselves over strangers – or even enemies. This can be called the positive dimension of utilitarianism, or impartial beneficence.
Should self-driving cars be programmed in a way that always protects 'the driver'? Who is responsible if an AI makes a mistake? Will AI used in policing be less racially biased than police officers? Should a human being always take the final decision? Will we become too reliant on AIs and lose important skills? Many interesting questions answered in this video interview with Dr Katrien Devolder.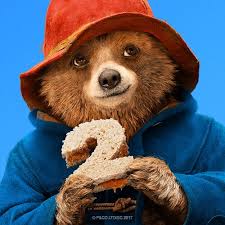 By Charles Foster
Last night, long after everyone else I know, I went with the kids to see Paddington 2. As everyone agrees, it's wonderful. It's a modern morality tale. There is plainly a big appetite for morality.
Interestingly, though, it is a Christian morality tale.1 Paddington's behaviour neutralizes violence. In the face of his goodness, and emolliated by his marmalade sandwiches, the hard men at the prison uncurl their fists and bake strawberry panna cotta with pomegranate glaze instead. His vulnerability is irresistible. He turns selfishness into altruism. 'Nuckles' (sic), (Brendan Gleeson) whose motto has always been that he doesn't do nuffin' for no one for nuffin', jeopardises his own liberty to liberate Paddington – and wins his own perpetual freedom by doing so. There's even a sort of resurrection – in which Paddington, trapped in a watery grave, is released. And as he is released, more of his redemptive power is unleashed too. Continue reading →
Written by Dr Rebecca Brown
It has become commonplace to identify a lack of impulse control as a major cause of poor health. A popular theory within behavioural science tells us that our behaviour is regulated via two systems: the fast, impulsive system 1 (the 'impulsive' or 'automatic' system) and the slower, deliberative system 2 (the 'reflective' system). Much of our behaviour is routine and repeated in similar ways in similar contexts: making coffee in the morning, travelling to work, checking our email. Such behaviours develop into habits, and we are able to successfully perform them with minimal conscious input and cognitive effort. This is because they come under the control of our impulsive system.
Habits have become a focus of health promoters. It seems that many of these routine, repeated behaviours actually have a significant impact on our health over a lifetime: what we eat and drink and how active we are can affect our risk of developing chronic diseases like type II diabetes, heart disease, lung disease and cancer. Despite considerable efforts to educate people as to the risks of eating too much, exercising to little, smoking and drinking, many people continue to engage in such unhealthy habits. One reason for this, it is proposed, is people's limited ability to exert conscious (reflective) control over their habitual (impulsive) behaviour.
Given this, one might think that it would be preferable if people were generally able to exhibit more reflective control; that behaviour was less frequently determined by impulsive processes and more frequently determined by reflective deliberation. Perhaps this could form part of the basis for advising people to be more 'mindful' in their everyday activities, such as eating, and regimes for training one's willpower 'muscle' to ensure confident conscious control over one's behaviour. Continue reading →
Introduction
In a series of five harrowing judgments, the President of the Family Division, Sir James Munby, expressed his frustration with the system that endangered the life of a child who was the subject of care proceedings. He was forthright. Some of his words were quoted in the press. A headline in the Guardian read: 'Judge warns of 'blood on our hands' if suicidal girl is forced out of secure care.' 'Why won't NHS help?' asked the Sun. 'State will have 'blood on its hands' if suicidal teen doesn't get hospital bed soon, top judge warns.'
While the judge's comments seemed generally to be applauded by the media, not all were happy. Here is a typical example of a commentator who was not:
'To use a rhetorical outburst in one case to make broader political points about the state of public services jeopardises the principle of judicial separation. In saying that there are occasions when doing right "includes speaking truth to power", and openly condemning the lack of adequate public resources, is to leave the respected realm of judicial neutrality and to enter the political fray. Language and tone matter. Even if the diagnosis is fair, for a judge to use this tactic is, well, pretty ill-judged.' Continue reading →
The issue of the legality in England and Wales of physician-assisted suicide has recently been revisited by the Divisional Court. Judgment is awaited. The judgment of the Court of Appeal, granting permission for judicial review, is here.
The basic issue before the Court of Appeal was the same as that in Nicklinson v Ministry of Justice and R (Purdy) v DPP: does the right to determine how one lives one's private life (protected by Article 8 of the European Convention on Human Rights)  confer a right to have an assisted death?
Many factors have been said to be relevant to decisions about assisted dying. They include intractable pain (rather a weak criterion, given modern palliative methods), hopeless prognosis – likely to result in death in a short time –  and simple autonomy ('It's my right to determine where, when, and in what circumstances I end my life, and that's an end of the matter'). One factor, commonly in the minds of patients asking for help in ending their lives, but rarely mentioned by advocates of assisted dying, is that the patient feels that she is a burden to her family and carers. Continue reading →
by Dominic Wilkinson and Julian Savulescu
On the 24th July 2017, the long-running, deeply tragic and emotionally fraught case of Charlie Gard reached its sad conclusion (Box 1). Following further medical assessment of the infant, Charlie's parents and doctors finally reached agreement that continuing medical treatment was not in Charlie's best interests. It is expected that life support will be withdrawn in the days ahead.
Over the course of multiple hearings at different levels of the court in both London and Strasbourg, the Charlie Gard case has raised a number of vexed ethical questions (Box 2). The important role of practical ethics in cases like this is to help clarify the key concepts, identify central ethical questions, separate them from questions of scientific fact and subject arguments to critical scrutiny. We have disagreed about the right course of action for Charlie Gard,1 2 but we agree on the key ethical principles as well as the role of ethical analysis and the importance of robust and informed debate. Ethics is not about personal opinion – but about argument, reasons, and rational reflection. While the lasting ramifications of the case for medical treatment decisions in children are yet to become apparent, we here outline some of the potential lessons. Continue reading →
This afternoon the long-running, deeply tragic and emotionally fraught legal dispute over treatment of Charlie Gard reached its sad and sadly inevitable conclusion. Following further medical assessment of Charlie by several international experts, Charlie's parents and doctors finally reached agreement that continuing life support and experimental treatment could not help him.
This is the worst possible outcome for Charlie's family. They have had to accept the devastating news that their beloved son cannot recover and that their hopes for an experimental treatment cannot be realised.
There are important lessons to learn from this case. Cases of deep disagreement between parents and doctors about treatment for a child are rare. Where they occur, it is often possible with time, patience, and support to find common ground. Where agreement cannot be reached, there is an important role for the courts in helping to reach a decision. However, court review of cases like this is not ideal. It is adversarial, costly, and lengthy. In this case, Charlie has received months of treatment that doctors and nurses caring for him felt was doing him more harm than good.
We need to find better ways to avoid cases of disagreement from coming to court. There is an important role for mediation to help parents and doctors where they have reached an impasse.
We also need a fair, expedient way of resolving disputes. This would mean that patients can access early experimental treatment if there is a reasonable chance that it would not cause significant harm. It would also mean that futile and harmful treatment is not prolonged by a protracted legal process.
Baby C's parents had done their research. They had read widely about different options for C and had clear views about what they felt would be best for their child. They had asked a number of doctors in this country, but none were willing to provide the treatment. After contacting some specialists overseas, they had found one expert who agreed. If the family were able to pay for treatment, he was willing to provide that treatment option.
However, when C's local doctors discovered that the parents planned to leave the country for treatment the doctors embarked on court proceedings and contacted the police.
One of the questions highlighted in the Charlie Gard case has been whether his parents should be free to travel overseas for desired experimental treatment. It has been claimed that the NHS and Great Ormond St are "keeping him captive". Why shouldn't C's parents be free to travel to access a medical treatment option? When, if ever, should a state intervene to prevent medical tourism? Continue reading →