In a blog post today, Julian Savulescu argues that in a parallel adult version of the highly controversial Charlie Gard case, a UK court might thwart an unconscious patient's previously expressed desire for self-funded experimental medical treatment. He finds the Gard decision deeply disturbing and suggests that we all have reason to fear the Charlie Gard judgment.
I respectfully beg to differ.
Julian's thought experiment of the billionaire 'Donald Wills' is not analogous to the real Charlie Gard case, his analysis of the UK legal approach to best interests cases for adults is potentially mistaken, his fear is misplaced. Continue reading →
By Dominic Wilkinson @Neonatalethics
In a blog post published yesterday, Julian Savulescu argues that Charlie Gard should have received the experimental treatment requested by his parents 6 months ago. He further argues that "we should be more aggressive about trials of therapy where there are no other good options".
I have previously argued (in a blog and in an editorial in the Lancet) that the requested treatment is not in Charlie's best interests. In a forthcoming paper (co-authored with John Paris, Jag Ahluwahlia, Brian Cummings and Michael Moreland), we compare the US and UK legal approaches to cases like this, and argue that the US approach is deeply flawed.
Here are four areas where I agree with Julian
In retrospect, it would have been better for Charlie to have received the requested treatment 6 months ago than to have a protracted legal dispute (with continued treatment in intensive care anyway)
We should generally allow patients who are dying or severely ill, without other available treatment, to try experimental treatment if that is something that they (or their family) strongly desire
If experimental treatments are unaffordable in public health systems but patients are able to pay for them privately, or have crowd-sourced funding for them, they should be made available
Experimental treatments should not be provided where the side effects make that treatment highly likely not to be in the patient's interests.
However, despite these areas of common ground, I reach starkly different conclusions from Julian. In my view, the doctors were right to oppose experimental treatment for Charlie in January, the judges were right to decline the family's request for treatment in April, and it would be deeply ethically problematic to provide the treatment now, notwithstanding the recent intervention of the US president and the Pope. Continue reading →
By Charles Foster
Philosophers have a non-identity problem. It is that they are not identified as relevant by the courts. This, in an age where funding and preferment are often linked to engagement with the non-academic world, is a worry.
This irrelevance was brutally demonstrated in an English Court of Appeal case,  ('the CICA case') the facts of which were a tragic illustration of the non-identity problem. Continue reading →
By Charles Foster
The Lord Chancellor recently announced that the discount rate under the Damages Act 1996 would be decreased from 2.5% to minus 0.75%. This sounds dull. In fact it is financially tectonic, and raises some important ethical questions.
In the law of tort, damages are intended to put a claimant in the position that she would have been in had the tort not occurred. A claimant who, as result of negligence on the part of a defendant, suffers personal injury, will be entitled to, inter alia, damages representing future loss of earnings, the future cost of care and, often, private medical and other treatment.
Where damages are awarded as a lump sum, there is a risk of over-compensating a claimant. Suppose that the claimant is 10 years old at the time of the award, and will live for 70 years, and the future care costs are £1000 a year for life. Should the sum awarded be £1000 x 70 years = £70,000? (70, here, is what lawyers call the 'multiplier'). It depends on the assumption one makes about what the claimant will do with the lump sum. If she invests it in equities that give her (say) an annual 5% return, £70,000 would over-compensate her.
In the case of Wells v Wells1, the House of Lords decided that, to avoid the risk of under-compensation, claimants should be treated as risk-averse investors. It should be assumed, said the House, that the discount rate should be fixed by reference to the return on index-linked gilts – Government securities. The rate was 2.5% from 2001 until February of this year. The reasons for the change to minus 0.75% are here.  Continue reading →
By Dominic Wilkinson @Neonatalethics
Should parents undertake prenatal testing? Is there a moral reason to prevent disability in your future child through embryo selection?
In a special Moral Philosophy Seminar yesterday evening, Professor Tom Shakespeare, from the University of East Anglia, gave a nuanced and multi-faceted argument against the arguments advanced by Julian Savulescu and Jeff McMahan in favour of embryo selection. In particular he attacked Julian's Principle of Procreative Beneficence (PB)
Procreative Beneficence (shortened version): when considering different possible children, based on relevant available information, couples should select the child who is expected to have the best life*
by Professor Dominic Wilkinson, @Neonatalethics
Professor of Medical Ethics, Consultant Neonatologist
Our society has good reason to provide special treatment to people with severe brain injuries and their families.
But our current "special treatment" for a group of the most severely affected people with brain injuries leads to devastating, agonising, protracted and totally preventable suffering.
The following is a transcript of an interview conducted by Jim Brown from Canadian Broad Casting Corporation's program, The 180, on 3 December between Margaret Somerville and Julian Savulescu
Margaret Somerville is the Founding Director of the Centre for Medicine, Ethics and Law, the Samuel Gale Chair in Law and Professor in the Faculty of Medicine at McGill University, Montreal. She's also the author of the new book 'Bird on an Ethics Wire: Battles about Values in the Culture Wars'.
Julian Savulescu is Uehiro Chair in Practical Ethics and Director of the Oxford Uehiro Centre for Practical Ethics at the University of Oxford.
JB: Julian Savulescu, if I could begin with you. You argue that there is a moral imperative for us to pursue gene editing research. Briefly, why do you think it's so important for us to embrace this technology?
JS: Genetic engineering has been around for about 30 years, widely used in medical research, and also in agriculture, but gene editing is a new version of genetic engineering that is highly accurate, specific, and is able to modify genomes without causing side effects or damage. It's already been used to create malaria-fighting mosquitoes, drought-resistant wheat, and in other areas of agriculture. But what's currently being proposed is the genetic modification of human embryos, and this has caused widespread resistance. I think there's a moral obligation to do this kind of research in the following way. This could be used to create human embryos with very precise genetic modifications, to understand how we develop, why development goes wrong, why genetic disorders occur. It could also be used to create embryonic stem cells with precise changes that might make subsequent stem cells, cancer-fighting stem cells, or even stem cells that fight aging. It could also be used to create tissue with say, changes to understand the origins of Parkinson's disease or Alzheimer's disease and develop drugs for the treatment of those diseases. This is what I'd call therapeutic gene editing, and because it stands to benefit millions of people who die every year of painful and debilitating conditions, we actually have a moral imperative to do it. What we ought to show more concern for and perhaps ban, is what might be called reproductive gene editing – editing embryos to create live-born babies that are free of genetic disease or perhaps more resistant to common, late-onset diseases or even enhanced in various ways. If we're concerned about those sorts of changes in society, we can ban reproductive gene editing, yet also engage in the very beneficial research using genetically modified human embryos to study disease.
JB: And Margaret Somerville, what concerns you about this technology? 
MS: Well, I'm interested in the division that Julian makes between the reproductive gene editing and what he calls the therapeutic gene editing. I'm a little surprised that he might not agree with the reproductive gene editing – that is, you would alter the embryo's germline, so that it wouldn't be only altered for that embryo, but all the descendants of that embryo would be changed in the same way. And up until – actually, up until this year, there was almost universal agreement, including in some important international documents, that that was wrong, that was ethically wrong, it was a line that we must never step across, that humans have a right to come into existence with their own unique genetic heritage and other humans have no right to alter them, to design them. Julian uses the term genetic engineering – to make them, to manufacture them. Where we would disagree completely is with the setting up of what can be called human embryo manufacturing plants, that is, you would create human embryos in order to use them to make products that would benefit other people, you would use them for experimentation, for research. And Julian's right, we could do a great deal of good doing that – but there's a huge danger in looking only at the good that we do. And what we're doing there is we're using human life as a product. We're transmitting human life with the intention of killing it by using it as a product, and I believe that's wrong. I think that human embryos have moral status that deserves respect, which means they shouldn't be treated just as products.
Dominic Wilkinson, University of Oxford
Medical science continues to push at the boundaries of life and death with new drugs and technologies that can extend life or improve health. But these advances come at a cost. And that inevitably raises difficult questions about whether public health systems should pay for such treatments – and, if so, how much. For example, should the NHS fund the new breast cancer drug Kadycla which comes with a £90,000 price tag per patient?
Some countries make these difficult decisions by looking at the cost-effectiveness of new treatments. How much does the new treatment cost and how effective is it compared with existing treatments? Treatments may help patients live longer, or they may improve a patient's quality of life (or both). Kadycla appears to extend life by about six months.
One mathematical way of combining these elements uses the concept of a Quality-Adjusted Life Year saved, or QALY. As an example, a treatment that extends life for one year but at a "quality" level of half normal it said to save 0.5 QALY. When treatments are assessed this way, health systems can then use a threshold to work out a maximum cost that is affordable. The National Institute for Health and Care Excellence (NICE) uses a threshold of £20,000-£30,000 for each Quality-Adjusted Life Year saved (QALY). This would mean (assuming full quality of life), that the NHS would be prepared to pay £10,000-15,000 for a course of Kadycla.
Saving time.
Bank by Shutterstock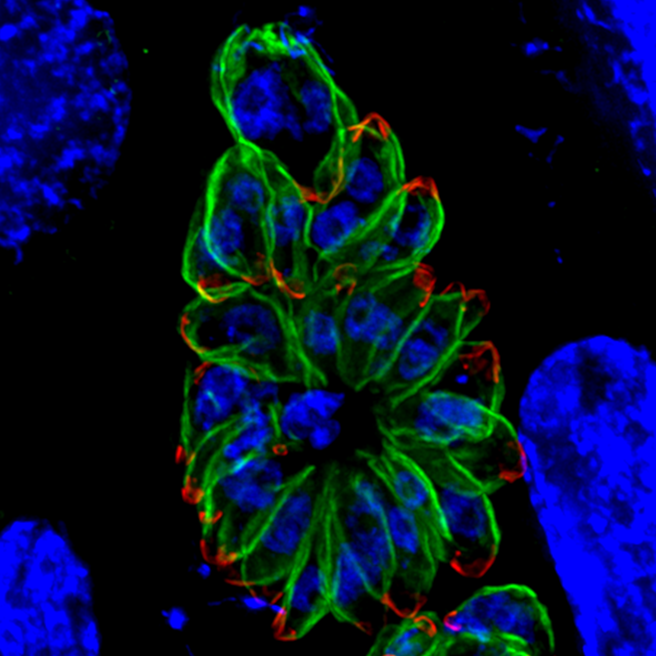 Many people are suspicious about being manipulated in their emotions, thoughts or behaviour by external influences, may those be drugs or advertising. However, it seems that – unbeknown to most of us – within our own bodies exist a considerable number of foreign entities. These entities can change our psychology to a surprisingly large degree. And they pursue their own interests – which do not necessarily coincide with ours.