New York Times writes about "In Choosing a Sperm Donor, a Roll of the Genetic Dice": recipients of sperm donation have found out the hard way that there is a risk of genetic disease affecting their children. In at least one case a donor with a clean bill of health and who had, according to the laboratory, been tested for genetic conditions. Unfortunately he turned out to be a carrier for cystic fibrosis like the mother, and the child suffered. Other cases of transmission of genetic conditions to multiple children from a single donor have appeared, suggesting a need to do something. Is there an ethical need for ensuring genetic testing in the case of sperm donation – or is the problem that some donors father many children?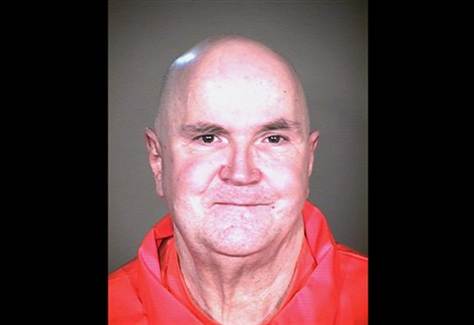 On February 29th, 2012, Robert Henry Moormann was executed in Arizona for murder. Back in 1984, he was in prison for kidnapping and molesting an eight year old girl, when the state gave him three days of compassionate leave. His elderly adoptive mother took a long bus trip to go and meet him. After an argument in a motel room where she was staying, he beat, stabbed and suffocated her, then dismembered her body. He asked a number of local businesses if he could dispose of "spoiled meat and animal guts" in their refuse containers, before disposing of most of her remains in bins and sewers around town. He also asked a prisoner officer to dispose of a box of what he described as "dog bones". This behaviour raised suspicion. Moormann claimed not to remember the details of the crime, and at the original trial, Moormann's lawyers mounted a defence of insanity. The jury rejected it. Since 1985, he had been living on death row while his appeals process was gradually exhausted.
In light of the gruesomeness of his crime, it is easy to think that if anyone ever deserved the death penalty, Moormann did. But the contention of Moormann's defence lawyers that he was intellectually disabled casts a new light on the case.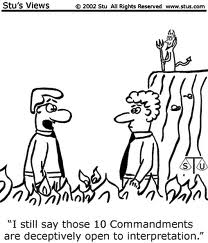 By Charles Foster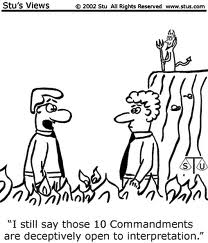 A patient in his 40s with locked-in syndrome, referred to in court only as 'Martin', wants to die. His wife cannot bring herself to help him. He would therefore need help from others. He is concerned that would-be helpers might face prosecution under the assisted suicide legislation. In the latest line of attempts to clarify the way that the law of assisted suicide actually works, he will challenge, by way of judicial review proceedings, the criteria used by the DPP in deciding whether or not to prosecute people who assist suicide. The exact nature of that challenge doesn't matter for present purposes. What does matter is that his lawyers, in preparing the judicial review proceedings, might have to do things that fall within the (necessarily) wide ambit of the offence of 'encouraging or assisting suicide'. They might, for instance, have to communicate with Dignitas, and find out whether there is a doctor who would be prepared to assist.
Martin's lawyers therefore sought and obtained a declaration that they could prepare his case without putting themselves in jeopardy. This was hypercautious, and perhaps artfully, strategically melodramatic. But one can hardly blame them for wanting to be safe, and of course it was right to grant the declaration. Whatever one thinks of the morality of assisted suicide or the legal merits of the judicial review application, the court door must be open to everyone. Lawyers must be able, freely and fearlessly, to facilitate the making of even absurd, outrageous, and downright evil submissions. To facilitate an evil submission is a good thing – a public service: it allows the court to express its disapproval.
Law is not an immutable monolith. It doesn't spring fully formed from the loins of the legislature. It is chiselled by all sorts of people – but most notably by judges, assisted by the contentions of lawyers – until it's workable and fits the demands of the society it is supposed to reflect, serve and sustain.
Lawyers, then – and particularly the most cynically mercenary of litigators – are essential public servants. Their professional ethics demand that they put personal preference to one side in fulfilling this function.
This is very costly for the lawyers themselves – although I'm not expecting much sympathy. St Paul observed that a man who sleeps with a prostitute 'becomes one with her' – unites his soul with her. And when he pulls away he leaves a bit of his own soul behind. Eventually he's not got much of his own soul left: it's distributed around the brothels.
It's rather like that with lawyers. Lawyers stand on metaphorical (and sometimes actual) street corners with their gowns hitched up, ready to sleep with whoever drives up. If you identify sufficiently with your client, you'll eventually lose what you are. That great theologian Horace Rumpole noted that the first casualty of the law is sensitivity. The second is your soul. Lawyers, for a decent hourly rate, make a Faustian bargain. It's negotiated by their Mephistophelean clients, but the soul's ultimately eaten up by the Greater Good.
Note what's really happening here. The lawyers don't, at least at first, change their own beliefs. Personal morality isn't ablated: it just keeps its mouth shut, thinking, because of the Bargain, that it's not entitled to a voice. Philosophically minded lawyers might try to justify the Bargain to themselves in the early hours of the morning by saying that the public utility of free expression is a good so great that its service (even when it means the truncation of oneself) is perfect freedom.
The trouble with not using voices, limbs and consciences is that they atrophy. Being a lawyer is desperately dangerous. But the risk isn't taken just for £400 an hour: it's taken for you. I hope you're grateful.
So: by signing the professional register, lawyers have signed away the right to conscientious objection.
But they are, I think, the only professionals who do this. Julian Savulescu is wrong to insist that a doctor who refuses to do abortions should – at least if there's an insufficient supply of abortionists – forfeit her right to be a doctor[1]. A doctor who leaves her conscience along with her shoes outside the operating theatre is simply a bad doctor. Whole human beings need to be treated by whole human beings, and a doctor whose conscience has been excised pursuant to some misguided deference to supposed professional obligation is not a whole human being. Just as a proper doctor is not a mere functionary, doing what the patient insists, so a proper Parliamentarian is not merely a mouthpiece, slavishly parroting, but in Parliamentary language, what his constituents say. Burke rightly said: 'Your representative owes you, not his industry only, but his judgment; and he betrays, instead of serving you, if he sacrifices it to your opinion.'[2]
Lawyers – or at least litigators in any country where the courts can be trusted- are in a unique position. Their right of conscientious objection evaporates because, if it persisted, some things might be left unsaid, unexamined, and unjudged – to the detriment of the society of which we are all a part. There are no compelling analogies with other professions (and no, journalists don't come close).
So: hug a lawyer: he's risking damnation on your behalf.
In a provocative article forthcoming in the Journal of Medical Ethics (one of a new series of feature articles in the journal) philosophers Walter Sinnott Armstrong and Franklin Miller ask 'what makes killing wrong?' Their simple and intuitively appealing answer is that killing is wrong because it strips an individual of all of their abilities – acting, moving, communicating, thinking and feeling.
So what, you might ask? If this is right, say Sinnott-Armstrong and Miller, it means that it would be just as bad to commit an act that caused someone to be in a permanent vegetative state, as it would to kill them. Continue reading →
By Charles Foster
My son is dyslexic, and I'm glad.
Most people think that I am deranged or callous. But I have two related reasons, both of which seem to me to be good.
The first is that his dyslexia is an inextricable part of him. I can't say: 'This is the pathological bit, which I resent', as one might say of a tumour. Take away his dyslexia, and he wouldn't be the same person, but able to read and write. He wouldn't be him. That would be far too high a price for me to pay. And for him to pay? Well, there you run into Parfit's non-identity problem.
Many since the nineteenth century, including Ghandi and Churchill, have said that a society should be judged by how it treats its weakest members. They must be right – although of course it's not the only relevant measure.
The Panorama programme which uncovered the systematic abuse of highly vulnerable people by staff at the Winterbourne View unit in Bristol provides good evidence that our society may be doing quite badly. The abuse is vicious and shocking. But it should not be surprising.
In 1971, Professor Philip Zimbardo, at Stanford University, carried out an experiment to study the psychological effects on human beings of becoming prisoners or prison guards. Here's the description from Wikipedia (I know, I know…):
'Twenty-four students were selected out of 75 to play the prisoners and live in a mock prison in the basement of the Stanford psychology building. Roles were assigned randomly. The participants adapted to their roles well beyond what even Zimbardo himself expected, leading the "Officers" to display authoritarian measures and ultimately to subject some of the prisoners to torture. In turn, many of the prisoners developed passive attitudes and accepted physical abuse, and, at the request of the guards, readily inflicted punishment on other prisoners who attempted to stop it. The experiment even affected Zimbardo himself, who, in his capacity as "Prison Superintendent," lost sight of his role as psychologist and permitted the abuse to continue as though it were a real prison. Five of the prisoners were upset enough by the process to quit the experiment early, and the entire experiment was abruptly stopped after only six days.'
The course of the Stanford experiment is, of course, not an aberration. Countless other experiments, and indeed much of history, provide clear evidence that, if you give one group of human beings power over another, abuse – sometimes on a huge scale – is not unlikely to be the result.
What to do? In the case of care homes, I think it can help to consider which safeguards you would want in place if you were to end up in one (as any of us might, of course). For me, one part of the answer is simple: continual video monitoring and recording in all public spaces and audio in private (with consent where appropriate, of course). Human beings cannot be trusted, and it is time those who regulate, own, and run care homes woke up to that unpalatable fact.
Oregon is currently the scene of a controversy about the sale of so-called "suicide kits" or "helium hoods" (see here and here). These kits are sold by mail by a two-person company called The Gladd Group; one of its owners is reported to be a 91-year-old San Diego County woman who has been selling the kits for four years. The device is now receiving increased media attention following the suicide, with the help of the helium hood kit, of 29-year old Nick Klonoski, who had health-related issues that had brought him into depression, but was not terminally ill. His tragic death has now sparked a movement to outlaw the sale of those kits in Oregon. However, the woman selling the kits protests that she is providing a valuable service, and is quoted as saying that "[i]t is not my intention to hurt anybody, but to offer people comfort when they die". Is the sale of those suicide kits a legitimate form of business, or should it be banned?
by Dominic Wilkinson
If a patient's family refuse to allow withdrawal of breathing machines should doctors provide long-term support in an intensive care unit for a patient who is clinically brain dead? Should doctors provide heart-lung bypass (ECMO) for a child with anencephaly? Should doctors perform a tracheostomy and provide a long-term breathing machine for a patient in a documented persistent vegetative state? Continue reading →
A recent important study by Stephen Laureys and colleagueson what it is like to be to experience severe brain damage has been widely reported. (eg, http://abcnews.go.com/Health/Wellness/locked-patients-life/story?id=12984627). Laureys and colleagues surveyed the views of people with "locked-in" syndrome. This syndrome, which typically occurs after certain kinds of stroke, results in the person unable to move his arms or legs and unable to speak. In some cases, they can move their eyes and communicate through eye movements but in other cases, the eyes are paralysed. They are awake and aware.
Many people would think this is a living hell, imprisoned in one's own body, with limited if any means of communication. But Laureys et al found differently when they actually asked patients who were in this condition. According to the ABC,
"More than half of patients coping with a form of nearly complete paralysis called locked-in syndrome indicated — through eye blinks in some cases — that they were getting some satisfaction in life, though 8 percent had often thought of suicide.
"Among 65 patients who had developed the syndrome a median of eight years previously, only 18 characterized their lives as "somewhat on the bad side" or worse… Seventeen patients indicated that they felt as well, or almost as well, as in their happiest times before becoming locked-in. Another 21 gave their overall quality of life lesser but still positive marks."
So what can we learn from this study? Continue reading →
A British court still needs to decide whether to authorize the sterilization, at her mother's own request, of a mentally disabled woman (see e.g. here and here). Reading only the headlines and initial paragraphs of the news entries devoted to the case, one might become worried that we are seeing here a resurgence of an abhorrent practice that gained much favour in the first half of the 20th-Century, in countries like Germany or the United States: i.e. the compulsory sterilization of the mentally retarded for eugenic purposes. However, it is important to look at the particulars of this case in order not to be misled. The 21-year old woman, referred to as P, is pregnant with her second child, and her mother ("Mrs. P") says that they "can't carry on supporting more and more children". She also said that after the birth of her second child her daughter would have "a complete family" (a girl and a boy). But her mother is worried that she will soon fall pregnant again, in which case the child will have to be given away for adoption – something that her daughter, she says, is unable to understand, yet an outcome that would cause her much distress were it to happen.
Reacting to the case, bioethicist George Annas, from Boston University, commented that "this is eugenics if they are doing this because she's mentally disabled. This decision needs to be made based on the person's best interests, not the best interests of society or her caregivers."