by Dominic Wilkinson @Neonatalethics
A critically ill infant in intensive care (let us call him Jonas) has serious congenital abnormalities affecting his liver and brain.1 Doctors looking after Jonas suspect that he may have a major genetic problem. They have recommended testing for Jonas, to help determine whether he does have this problem.
However, Jonas' parents have refused consent for the genetic test. They are concerned that the test could be used to discriminate against Jonas and against them; they have repeatedly indicated that they will not agree to it being performed.
Could it ever be ethical to perform genetic testing on a child against parental wishes?
By Dominic Wilkinson, @Neonatalethics
Earlier this year, the Lancet published a trial (the 'ACT' trial) involving 100,000 babies at risk of being born prematurely in developing countries. Half of the mothers in the ACT trial did not receive a simple cheap medicine that has been previously shown in multiple trials and meta-analysis to reduce the risk of death for premature babies. From the ACT trial results, it appears that 89 additional babies died as a result of their mothers taking part in the trial.
Surely this is an egregious example of unethical research? It appears to be in breach of the World Medical Association Declaration of Helsinki standards. Why did ethics committees allow the research? Why did a major journal like the Lancet publish it? Why aren't bioethicists and activist and advocacy groups like Public Citizen jumping up and down in outrage?
by Dominic Wilkinson @Neonatalethics
In California, in the last week, there have been further motions in a long running lawsuit relating to a brain-dead child. Oakland teenager Jahi McMath died after a tonsillectomy in December 2013. However, her parents rejected the medical diagnosis of brain death, and despite a Californian court providing judicial backing for doctors' determination, organized for her to have a tracheostomy and be transferred to another medical facility. More than 18 months later it appears that Jahi's heart is still beating and she is still connected to a breathing machine somewhere in New Jersey. Continue reading →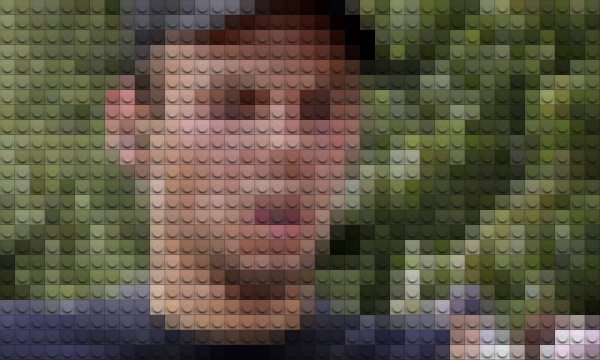 by Dominic Wilkinson @NeonatalEthics
Over the last week, the media has been f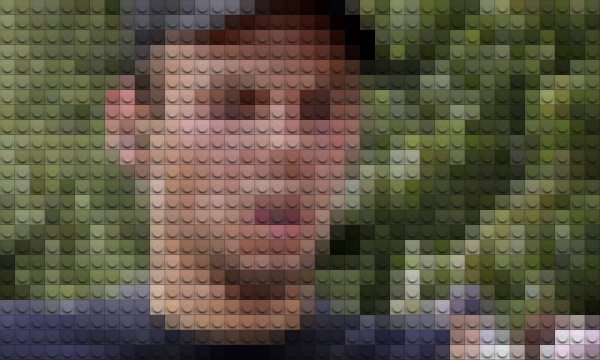 ull of the story of Artur Lubas*. Lubas was the co-pilot of a Germanwings flight, and is thought to have deliberately crashed a plane into a mountainside in a form of murder-suicide, killing 149 others in the process.
There are a range of ethical questions in the Germanwings tragedy. Carissa Veliz, writing on this blog yesterday, pointed to the ethics of disclosure of medical information – either in order to prevent a tragedy, or after a tragedy has occurred. There have been questions about screening of pilots for illness. Others have raised concerns about the unfair media attention on depression in the last week.
Here, I wish to draw attention to a separate question. One suggestion in the last week has been that Lubas' extreme action was driven in part by a desire for attention. He apparently told a former girlfriend that "I will do something that will change the whole system, and then all will know my name and remember it".
But this raises an interesting question: the intense media focus on the Germanwings tragedy, and on Lubas in particular, appears to have given him exactly what he wanted. Should we be worried about that, and is there anything we can do about it? Continue reading →
By Dominic Wilkinson @NeonatalEthics
The UK supreme court last week awarded a woman £5 million in compensation after her obstetrician failed to warn her of a risk that she would have difficulty delivering her baby. Over on the JME Blog Kirsty Keywood discusses some interesting and important legal elements of this judgment for the practice of informed consent and how this will be evaluated in negligence claims.
However, the case raises one important ethical issue. Several expert witnesses in the Montgomery case testified that informing women of even very low risks of complications of vaginal birth would likely lead to a significant increase in the number of women choosing elective caesarean section.
If that is true, would it be justified for doctors to deliberately not discuss such risks? Continue reading →
by Dominic Wilkinson @NeonatalEthics
On the 29th of January, Paediatric Palliative Care Specialist Dr Richard Hain gave th
e first St Cross Special Ethics Seminar for Hilary Term.
Dr Hain's talk was titled "Mere Practicality?  Infants, interests and the value of life". The talk abstract and a link to a podcast of his talk can be found below.
The main focus of the talk was on contemporary accounts of medical ethics and in particular on the challenge of finding an adequate account that addresses the needs of human infants. Hain drew an analogy with a blood pressure cuff or "sphygmomanometer". Blood pressure cuffs wrap around the upper arm, and air is pumped in to them until blood flow stops through the arm (this gives a reading of the pressure in the patient's arteries). Adult-sized blood pressure cuffs don't work well for children or infants. A too large cuff will usually give a reading that is too low because it doesn't take as much air to cut off the blood flow. It underestimates a child's true blood pressure.
By Dominic Wilkinson @Neonatalethics
On the 3rd December, as part of the Uehiro lecture series, the Centre for Practical Ethics held a workshop on Animal Ethics at the Oxford Martin School.*
The workshop included first a short summary of her Uehiro lectures by Professor Christine Korsgaard, and then a series of responses by invited guest speakers from the University of Oxford and elsewhere including Professor Jeff McMahan, Professor Cecile Fabre, Dr Mark Sheehan, Professor Valentin Muresan, Dr Emilian Mihailov, Dr Caroline Bergmann and Dr James Yeates. Continue reading →
by Dominic Wilkinson, Managing editor JPE, @Neonatalethics
The latest issue of the journal is out this week:
Valerie Tiberius examines the relevance of different theories of wellbeing for the important practical task of providing life-advice to friends. She has posted a short blog on the topic. You can also listen to a great podcast interview with Professor Tiberius about her paper here.
The subject of wellbeing is also covered by a paper by Edward Skidelsky. He argues that happiness surveys give us some information (albeit imperfect) about whether or not people are happy; however, we cannot avoid the need to address the fundamental question of what counts as a good (or happy life).
"nothing that surveys might tell us can upset our common-sense conviction that health, love, freedom, security and respect all standardly contribute to happiness."
Finally, Kasper Lippert-Rasmussen tackles the rights and wrongs of a pervasive form of discrimination. Lippert-Rasmussen contends that indirect discrimination (rules or behaviour that disproportionately disadvantages a group non-intentionally) isn't necessarily unjust. He argues that only a strict egalitarian view (with uncomfortable implications) would make indirect discrimination always unjust. See also his blog above.
CONTENTS
How Theories of Well-Being Can Help Us Help
Valerie Tiberius
Journal of Practical Ethics 2(2): 1-19
What can we learn from happiness surveys?
Edward Skidelsky
Journal of Practical Ethics 2(2): 20-32
Indirect Discrimination Is Not Necessarily Unjust
Kasper Lippert-Rasmussen
Journal of Practical Ethics 2(2): 33-57
Letter: Comment on "Associative Duties and the Ethics of Killing in War"
Jeff McMahan
Journal of Practical Ethics 2(2): 58-68
Letter: A Reply to McMahan
Seth Lazar
Journal of Practical Ethics 2(2): 69-71