Written by Lucius Caviola
Our relationship with animals is complex. There are some animals we treat very kindly; we keep them as pets, give them names, and take them to the doctor when they are sick. Other animals, in contrast, seem not to deserve this privileged status; we use them as objects for human consumption, trade, involuntary experimental subjects, industrial equipment, or as sources of entertainment. Dogs are worth more than pigs, horses more than cows, cats more than rats, and by far the most worthy species of all is our own one. Philosophers have referred to this phenomenon of discriminating individuals on the basis of their species membership as speciesism (Singer, 1975). Some of them have argued that speciesism is a form of prejudice analogous to racism or sexism.
Whether speciesism actually exists and whether it is related to other forms of prejudice isn't just a philosophical question, however. Fundamentally, these are hypotheses about human psychology that can be explored and tested empirically. Yet surprisingly, speciesism has been almost entirely neglected by psychologists (apart from a few). There have been fewer than 30 publications in the last 70 years on this topic as revealed by a Web of Science search for the keywords speciesism and human-animal relations in all psychology journals. While this search may not be totally exhaustive, it pales in comparison to the almost 3'000 publications on the psychology of racism in the same time frame. The fact that psychology has neglected speciesism is strange, given the relevance of the topic (we all interact with animals or eat meat), the prevalence of the topic in philosophy, and the strong focus psychology puts on other types of apparent prejudice. Researching how we assign moral status to animals should be an obvious matter of investigation for psychology.
By Dominic Wilkinson
Disputes about medical treatment for seriously ill children are in the news again. Last week, the High Court in London decided in favour of withdrawal of life support from a brain damaged 11-month old infant, Isaiah Haastrup, against the wishes of his parents (an appeal is pending later this month). This week, the High court, sitting in Liverpool, is hearing evidence in the case of 20-month-old Alfie Evans, an infant with an undiagnosed degenerative brain condition.
In both of these cases, as in the controversial Charlie Gard case from last year, medical evidence from UK professionals has been overwhelmingly in favour of withdrawing life support and allowing the children to die. However, in each case parents have sought and have obtained evidence from overseas medical specialists who have testified in favour of continued treatment. In the Evans case, as in the earlier Gard case, experts from the Vatican hospital in Rome have apparently offered ongoing treatment.
This suggests several questions. First, why is there a difference between the views of specialists in this country and those overseas? Second, if there are differences in expert opinion about treatment for a child, should courts give any more weight to the views of UK experts than those from overseas? Is there a valid reason to discount the international second opinion?

Guy Kahane**, Jim A.C. Everett**,
Brian D. Earp, Lucius Caviola, Nadira Faber, Molly Crockett,
and Julian Savulescu
Last week, we invited people to find out "How Utilitarian Are You?" by filling out our newly published Oxford Utilitarianism Scale. The scale was widely shared – even by Peter Singer (who scored predictably highly). The Oxford Utilitarianism Scale does a pretty good job of measuring how well people's views match up with "classical" utilitarians (think Bentham and Singer), which is the form of utilitarianism we used to anchor the scale. But that's not all it does. It also teases apart two different dimensions of utilitarian thinking, tracking two ways in which utilitarianism departs from common-sense morality. Our new research recently published in Psychological Review links these two factors to distinct components of human psychology.
The first peculiar aspect of utilitarianism is that it places no constraints whatsoever on the maximization of aggregate well-being. If torturing an innocent person would lead to more good overall, then utilitarianism, in contrast to commonsense morality, requires that the person be tortured. This is what we call instrumental harm: the idea that we are permitted (and even required) to instrumentally use, severely harm, or even kill innocent people to promote the greater good.
The second way that utilitarianism diverges from common-sense morality is by requiring us to impartially maximize the well-being of all sentient beings on the planet in such a way that "[e]ach is to count for one and none for more than one" (Bentham, 1789/1983), not privileging compatriots, family members, or ourselves over strangers – or even enemies. This can be called the positive dimension of utilitarianism, or impartial beneficence.

Blog Authors: Julian Savulescu, Brian D. Earp, Jim A.C. Everett, Nadira Faber, and Guy Kahane
This blog reports on the paper, Kahane G, Everett J, Earp BD, Caviola L,  Faber N, Crockett MJ, Savulescu J, Beyond Sacrificial Harm: A Two Dimensional Model of Utilitarian Decision-Making, Psychological Review [open access]
How Utilitarian are you? Answer these 9 questions to find out…
If you enjoyed taking our 'How Utilitarian Are You?' test,  read our new blog post discussing how we developed it, what it shows, and why it's important
Utilitarianism is one of the oldest and most influential theories about what the right thing to do is. It says that the right act is the one which has the best consequences. In the first formulation by Jeremy Bentham, hedonistic utilitarianism, the right act is the one which maximises happiness and minimises suffering. Richard Hare and Peter Singer made preference utilitarianism famous: the right act is the one which maximises satisfaction of preferences.
Utilitarianism was a novel egalitarian theory when it was developed in the 1700s. It was a radical departure from authoritarian, aristocratic or otherwise hierarchical ways of thinking, positing that each person's happiness and suffering was to count the same. In stark contrast to the social norms of the day, utilitarianism held that the happiness of the pauper is just as important as the happiness of the Prince or the Pope.
Utilitarianism has fallen into disrepute. It is now equated with Machiavellianism: the end justifies the means, whatever those ends may be. It is also seen as coldly calculating, or else simplistically pragmatic. The German philosopher Friedrich Nietzsche described it as a morality appropriate for shop keepers. Recently it has even been portrayed a doctrine for psychopaths. Pope Paul II put it succinctly in 1995:
"Utilitarianism is a civilization of production and of use, a civilization of 'things' and not of 'persons,' a civilization in which persons are used in the same way as things are used."
What does Peter Singer's famous 'pond example' tell us about our obligations to the world's needy? Is rescuing a child drowning in a shallow pond really the same as donating money to effective aid organisations? Is it okay to spend large amounts of money on 'dramatic rescues' (e.g. after an earthquake, to find perhaps one more person alive…)? Does donating money to poor countries with corrupt regimes do more harm than good? Is the approach of Effective Altruism too narrow? In this interview with Katrien Devolder, Professor Larry S. Temkin (Rutgers) casts serious doubts on views that have been widely accepted for decades.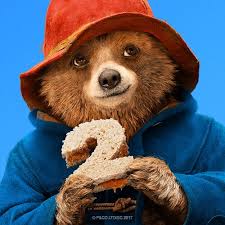 By Charles Foster
Last night, long after everyone else I know, I went with the kids to see Paddington 2. As everyone agrees, it's wonderful. It's a modern morality tale. There is plainly a big appetite for morality.
Interestingly, though, it is a Christian morality tale.1 Paddington's behaviour neutralizes violence. In the face of his goodness, and emolliated by his marmalade sandwiches, the hard men at the prison uncurl their fists and bake strawberry panna cotta with pomegranate glaze instead. His vulnerability is irresistible. He turns selfishness into altruism. 'Nuckles' (sic), (Brendan Gleeson) whose motto has always been that he doesn't do nuffin' for no one for nuffin', jeopardises his own liberty to liberate Paddington – and wins his own perpetual freedom by doing so. There's even a sort of resurrection – in which Paddington, trapped in a watery grave, is released. And as he is released, more of his redemptive power is unleashed too. Continue reading →

By Brian D. Earp (@briandavidearp)
Republican politician Roy Moore has been accused of initiating sexual contact with a 14-year-old girl when he was in his early 30s. Social media sites have since exploded with comments like these:
Roy Moore is now FUNDRAISING to conservative Christians after being outed as a pedophile.

This is truly sick. pic.twitter.com/NF5NLIGWKA

— Mikel Jollett (@Mikel_Jollett) November 9, 2017
Roy Moore is a sick man. He is a pedophile. This story is deeply sourced. It is credible and I believe the women.

— Steve Schmidt (@SteveSchmidtSES) November 9, 2017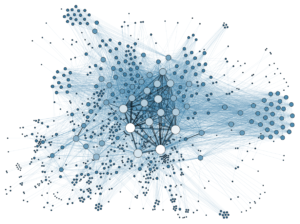 by Joao Fabiano
Moral philosophers often prefer to conceive thought experiments, dilemmas and problem cases of single individuals who make one-shot decisions with well-defined short-term consequences. Morality is complex enough that such simplifications seem justifiable or even necessary for philosophical reflection.  If we are still far from consensus on which is the best moral theory or what makes actions right or wrong – or even if such aspects should be the central problem of moral philosophy – by considering simplified toy scenarios, then introducing group or long-term effects would make matters significantly worse. However, when it comes to actually changing human moral dispositions with the use of technology (i.e., moral enhancement), ignoring the essential fact that morality deals with group behaviour with long-ranging consequences can be extremely risky. Despite those risks, attempting to provide a full account of morality in order to conduct moral enhancement would be both simply impractical as well as arguably risky. We seem to be far away from such account, yet there are pressing current moral failings, such as the inability for proper large-scale cooperation, which makes the solution to present global catastrophic risks, such as global warming or nuclear war, next to impossible. Sitting back and waiting for a complete theory of morality might be riskier than attempting to fix our moral failing using incomplete theories. We must, nevertheless, proceed with caution and an awareness of such incompleteness. Here I will present several severe risks from moral enhancement that arise from focusing on improving individual dispositions while ignoring emergent societal effects and point to tentative solutions to those risks. I deem those emergent risks fundamental problems both because they lie at the foundation of the theoretical framework guiding moral enhancement – moral philosophy – and because they seem, at the time, inescapable; my proposed solution will aim at increasing awareness of such problems instead of directly solving them.
Introduction
In a series of five harrowing judgments, the President of the Family Division, Sir James Munby, expressed his frustration with the system that endangered the life of a child who was the subject of care proceedings. He was forthright. Some of his words were quoted in the press. A headline in the Guardian read: 'Judge warns of 'blood on our hands' if suicidal girl is forced out of secure care.' 'Why won't NHS help?' asked the Sun. 'State will have 'blood on its hands' if suicidal teen doesn't get hospital bed soon, top judge warns.'
While the judge's comments seemed generally to be applauded by the media, not all were happy. Here is a typical example of a commentator who was not:
'To use a rhetorical outburst in one case to make broader political points about the state of public services jeopardises the principle of judicial separation. In saying that there are occasions when doing right "includes speaking truth to power", and openly condemning the lack of adequate public resources, is to leave the respected realm of judicial neutrality and to enter the political fray. Language and tone matter. Even if the diagnosis is fair, for a judge to use this tactic is, well, pretty ill-judged.' Continue reading →
The issue of the legality in England and Wales of physician-assisted suicide has recently been revisited by the Divisional Court. Judgment is awaited. The judgment of the Court of Appeal, granting permission for judicial review, is here.
The basic issue before the Court of Appeal was the same as that in Nicklinson v Ministry of Justice and R (Purdy) v DPP: does the right to determine how one lives one's private life (protected by Article 8 of the European Convention on Human Rights)  confer a right to have an assisted death?
Many factors have been said to be relevant to decisions about assisted dying. They include intractable pain (rather a weak criterion, given modern palliative methods), hopeless prognosis – likely to result in death in a short time –  and simple autonomy ('It's my right to determine where, when, and in what circumstances I end my life, and that's an end of the matter'). One factor, commonly in the minds of patients asking for help in ending their lives, but rarely mentioned by advocates of assisted dying, is that the patient feels that she is a burden to her family and carers. Continue reading →