There has been a recent storm over the DPP's decision not to prosecute two doctors in relation to their referral of two women for abortion. The cases were widely represented as cases of abortion on grounds of gender. They came to light in the course of an undercover investigation by the Daily Telegraph of practice in English abortion clinics ( see also here and here).
The DPP has published detailed reasons for his decision. They are well worth reading.
An abortion is only lawful if two medical practitioners are of the opinion, held in good faith, that one of the lawful grounds for abortion is made out. One of the grounds (overwhelmingly the commonest, and the one said to be relevant in both of the cases considered by the DPP), is that 'the pregnancy has not exceeded its 24th week and that the continuance of the pregnancy would involve risk, greater than if the pregnancy were terminated, of injury to the physical or mental health of the pregnant woman or any existing children of her family.': Abortion Act 1967, s. 1(1)(a).
The Act does not say anywhere that the gender of the fetus is a relevant criterion. But it plainly could be. Take two examples: Continue reading →
By Charles Foster
A few days ago, at dinner, I sat next to a well-known literary biographer. As you'd expect, we fell to talking about the biographer's obligations, and as you'd also expect, she said that the biographer should be neither advocate nor prosecutor – indeed should strive to keep herself out of the book as much as possible, aiming for objectivity. I heard myself saying that, worthy though this aspiration may be, it was so obviously doomed to failure that it probably wasn't worth trying. When I reviewed that conversation later, I squirmed. On re-reviewing it I think that the response was right. And here's why.
There are no significant facts about individual human beings. Or, to wrap it up in philosophese, a human has no qualities which partake of factness sufficiently to make it sensible to treat those qualities in the same way that one would treat, say, the weight of a brick or the length of a stick. Yes, I have physical and chronological dimensions, but in themselves they don't indicate anything very significant about me. If you told me your date of birth, I could say how long, according to the conventional metrics, you had been alive on the planet: but so what? Your cells age at a different rate from anyone elses, and neither of us knows with which juggernaut the mischievous universe has planned to flatten you, or when. 'You are as young as you feel', you will say, and who but you knows how you feel? No one at all thinks that significance lies in the mere accumulation of years, or the mere number of inches from the ground to the top of your head. Where does it lie, then? In the events that fill the years? They, or their corollaries, are the interesting parts of biographies. But what are the events? Yes, a few people have lives marked significantly by their association with undoubted facts: leave the undoubted fact of the double helix out of a biography of Crick or Watson and there would be a serious gap; but even Crick and Watson were infinitely more than their Eureka moment and its prologue and epilogue. Continue reading →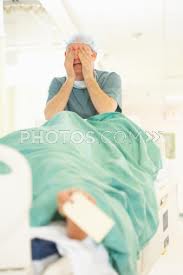 Last week, the Daily Mail reported on Dr Anna Smajdor's paper in which she argues that compassion 'is not a necessary component' of healthcare. This claim contrasts interestingly with Jeremy Hunt's recent proposal that all student nurses should have to prove that they are capable of caring by spending a year on wards carrying out basic tasks. This proposal, along with the suggestion that pay be linked to levels of kindness would, according to Hunt, go some way to improving the standard of NHS care.  The motivating idea behind Hunt's proposals is that lack of compassion amongst NHS staff is partly responsible for poor care and, in some cases, for cultivating a 'culture of cruelty'.
So is compassion a necessary component of healthcare? Is an adequate standard of care necessarily unattainable when compassion amongst staff is absent? In considering these questions I do not intend to embark on a detailed critique of Dr Smajdor's paper. Instead, I will begin from her main ideas and use them to motivate a general discussion of the role of compassion in healthcare. According to the report, Dr Smajdor argues for two main claims: 1) that compassion is not a necessary component of healthcare – that acceptable standards can be attained without it – and 2) that compassion can actually be dangerous for healthcare workers, possibly resulting in impaired standards of care.  Continue reading →
Scientists in America have found a way to reduce crime amongst some high risk groups by 30-40%. It involves a simulation of crime scenes where the victim is a hologram representing the potential criminal in question, followed by discussion with a trained therapist. The experience causes the subject to feel greater empathy and reduces violent crime. We should introduce this therapy now, as a matter of priority.
There is no such therapy, sadly. But there is something which promises the same effects in some groups. Ritalin. A Swedish study found that taking ADHD medication significantly reduced the criminality rate amongst those with ADHD: by 32% in men, and 41% in women. ADHD has itself been associated with an increase in criminality.
Some people will argue that this is a therapy for ADHD, not an enhancement. But ADHD is not a disease like cancer – it is likely a variant of normal functioning involving lower levels of impulse control and attention.
Ritalin, Adderall, Modafenil are all taken by thousands of professionals and students to enhance performance, in a similar way to caffeine. The film Limitless was loosely based on modafenil (in fact, Modafenil doesn't appear to have such a dangerous side effect profile as is portrayed in the film, though there are as yet no long term studies of normal people). Ongoing research into Alzheimers disease and other impairments will lead to other drugs which enhance normal cognition.
By Luke Davies
Luke can now be followed on Twitter.
Anders Breivik, the 34-year-old Norwegian man responsible for the death of 77 and wounding of 232 people in an attack in 2011, has been enrolled in political science modules at the University of Oslo. The attack Breivik carried out, which happened on 22 July 2011, was motivated by a fear of the "Islamisation" of Europe and was meant to defend Norway from immigration and multiculturalism. Despite an initial assessment to the contrary, Breivik was held to be sane at the time of the attack, and therefore capable to stand trial. He was sentenced to 21 years in jail.
While Breivik didn't meet the formal requirements for entry into a degree-granting program, the university was clear from the start that it would assess his application only on its merits. Continue reading →
An Old Bore writes:
Last week I got the boat from Athens to Hydra. It takes about 2 ½ hours, and takes you along the coast of the Argolid.
The sun shone, the dolphins leapt, the retsina flowed, the bouzoukis trembled, and we watched the sun rise over the Peloponnese. It was wonderful. At least it was for me.
Basking on the upper deck, playing Russian roulette with malignant melanoma, were four girls, all aged around 15. They saw nothing. They stretched out on bean bags, their eyes shut throughout the voyage. They heard nothing other than what was being pumped into their ears from their IPods. They would no doubt describe themselves as friends, but they didn't utter a word to each other. They shared nothing at all apart from their fashion sense and, no doubt, some of the music. The dolphins leapt unremarked upon. We might, so far as the girls were concerned, have been cruising past Manchester rather than Mycenae. Continue reading →
by David Edmonds – twitter @DavidEdmonds100
Since my last blog post, there has been a decision within the BBC "to start to move" to calling 'Burma, 'Myanmar'.
Burma has always been an interest of mine because it was the big story in the first few weeks when I began in journalism.  Aung San Suu Kyi's husband (now deceased) lived in Oxford and when the demonstrations broke out in Burma in September 1988 I would deliver news wires to him: in those pre-internet days he had virtually no other means of finding out what was going on. Continue reading →
Andrew Culliford, whose story is featured in the Daily Mail, is one of the estimated 7 in 100,000 people living with Motor Neuron disease, a progressive degenerative disease which attacks muscles, leaving those affected eventually unable even to breathe unassisted. For Andrew, a young father who has a severe form of the disease, it means a two to five year life expectancy.
Like Les Halpin and Jenn McNary, the mother of twins afflicted with a similar rare disease, he has a simple request: earlier access to medicines that might help improve or extend his life.
The US introduced a mandatory pre-approval process for pharmaceutical drugs after over 100 people were killed by an untested drug formulation . Today, each drug must go through a series of strictly controlled trials, including Phase 1 tests on healthy volunteers, followed by Phases 2 and 3 which test the drug and dosages on smaller and then larger patient groups. The process is estimated to cost $500 million per drug and to take 8 – 12 years.
The process is designed to ensure the efficacy of drugs has been scientifically demonstrated to a very degree of confidence, and to ensure that patient safety is sufficiently protected. In many ways it has been a triumph of science and regulation.
But it has been a failure for one small group of patients: those with rare, imminently lethal diseases, for whom there are no existing good treatments. Those who will die in less than 8 years. It is these patients who are asking to have access to untested medicines, and to avoid placebo controlled trials, where half the participants are given no drug at all. Les has proposed innovative methods of patient recording data. I have discussed this proposal previously on this blog , and in a joint paper with Les Halpin and clinicians.