In the U.K., a Labour plan has recently been in the news and stimulating some interesting debate – mainly about the over-regulation of smoking.
As can be seen on the BBC news website, Labour peers have "tabled an amendment to the Children and Families Bill detailing their proposal for England, which they said was about "protecting children". Lord Hunt, who supports the motion, has stated
"Some Lords will argue a car is a private space and that we should not legislate for what happens within such a space. But there are more important principles than that… For one for me is the need for child protection. Unlike most adults, children lack the freedom to decide when and how to travel, they lack the authority most adults have to ask people not to smoke in their company. And in those circumstances I think it is right for Parliament to step in to protect children." Continue reading →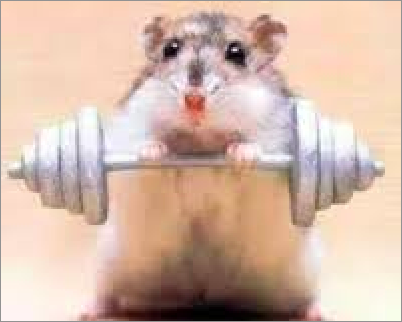 In his article in the Pacific Standard last week, author Bruce Grierson discusses the emerging scientific evidence that the 'will to work out' might be genetically determined. Grierson describes a 'marathon mouse', the descendant of a long line of mice bred for their love of exercise, and a 94-year-old woman called Olga, who is an athletic anomaly. Both the mouse and Olga love to work out. The mouse goes straight to his wheel when he wakes up, running kilometers at a time and Olga – a track and field amateur – still competes in 11 different events. Grierson suggests that cracking the code for intrinsic motivation to exercise would lead to the possibility of synthesizing its biochemical signature: 'Why not a pill that would make us want to work out?', he asks. Such a possibility adds an interesting dimension to the debate about enhancement in sport, and to enhancement debates more generally. Continue reading →
'Between the NHS and social care, there must be total commitment to ensuring that interaction is paperless, and that, with a patient's consent, their full medical history can follow them around the system seamlessly.' So said Jeremy Hunt,the Health Secretary, on 16 January 2013. And NHS England say that: 'Our vision is for a fully integrated digital patient record across all care settings by 2018'.
It sounds like a good idea. It's not. Or not in its present form. Many of the concerns that have been expressed relate to privacy/confidentiality. Those concerns are real. But even if they can be satisfactorily addressed, electronic health records have the potential to do great harm. They divert attention from the patient to the screen, and they cause clinical skills to atrophy.
David Loxterkamp recently observed that the computer in the consulting room is a Frankenstein-like creature: '….we have created a place in our exam rooms for a computer that needs our care and feeding. It now directs the flow and purpose of an encounter that once unfolded organically according to the particular needs of the patient.' The electronic servant becomes the master. Continue reading →
Nature, the prestigious international science journal, often publishes short science fiction stories in a column called "Futures." According to Nature, "Featuring short stories from established authors and those just beginning their writing career, Futures presents an eclectic view of what may come to pass." (see here)
As many philosophers and ethicists have recognized, eclectic views of what may come to pass can be philosophically and ethically useful. They may, for example, suggest possible future scenarios that raise difficult ethical questions – questions we ought to begin to sort through now. They may also stimulate insight into important ethical and conceptual questions at the heart of current ethical debates. Consider, for example, a story recently published by Eric Schwitzgebel and R. Scott Bakker. I won't spoil the story (do read it here), but I want to lift an element of the plot out of context, so I need to say something about it. It involves the creation of consciousness on a computer. More specifically, it involves the generation of a whole society of interacting conscious agents – people like you or me, living in a world they experience, pursuing goals and relationships and all the rest. Continue reading →
By Luke J Davies. Follow Luke on Twitter.
Last week the upper house of the Belgian Federal Parliament voted (50 to 17) that euthanasia should be legal for children suffering from a terminal illness that is causing severe physical pain. [1] The bill legalizing the practice requires that the child understand what euthanasia is, and that parents provide their written consent. Unlike the Netherlands, which allows euthanasia for children over the age of 12, there will be no minimum age in Belgium. (Find the story here, here, here, and here.)
The passing of this bill, which has yet to be turned into a law [2], has been met with severe criticism in Belgium and abroad, mostly from religious and conservative groups. From what I have read, there are three main lines of argument against allowing euthanasia for children. The first maintains that allowing euthanasia for children is the first in a long series of steps that will lead to some Third Reich-like eugenics program. The second maintains that children do not have the capacity to make a decision to be euthanized. The third maintains that the legalization of euthanasia for children would lead to parents or health care professionals putting pressure on children to opt for that choice. I believe that each of these arguments fails to demonstrate that the bill should not pass, and will spend the remainder of this post explaining why.  
If someone were to ask you what you want from life, how would you reply? Plausible answers might include: 'to be happy', 'to be successful', 'to make a difference', or perhaps 'to experience as much as possible'. Whatever these aspirations mean in their detail, they capture various implicit assessments of what we think it means to live a life that is good for us. A recent psychological study presents interesting data that suggests that two of the things we might want in our lives – happiness and meaning – sometimes do not go together. In fact, some of the things that lead to a life being happy are negatively associated with it being meaningful and some of the things that seem to confer meaning detract from happiness. If this occasional incompatibility is in fact the case, does this mean that we must sometimes make a decision about which to pursue? Continue reading →