The Samaritans have launched a controversial new app that alerts Twitter users when someone they 'follow' on the site tweets something that may indicate suicidal thoughts.
To use the app, named 'Samaritan Radar', Twitter members must visit the Samaritans' website, and choose to activate the app on their device. Having entered one's twitter details on to the site to authorize the app, Samaritan Radar then scans the Twitter users that one 'follows', and uses an algorithm to identify phrases in tweets that suggest that the tweeter may be distressed. For example, the algorithm might identify tweets that involve phrases like "help me", "I feel so alone" or "nobody cares about me". If such a tweet is identified, an email will be sent to the user who signed up to Samaritan Radar asking whether the tweet should be a cause for concern; if so, the app will then offer advice on what to do next. Continue reading →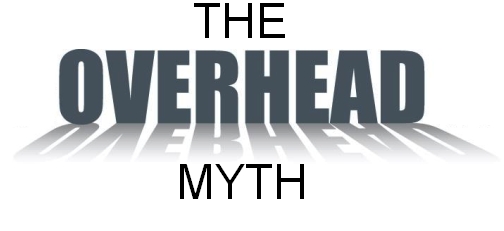 By Lucius Caviola & Nadira Faulmüller
Imagine a car company advertising as follows: "90c of any dollar you pay for your car goes directly to building cars. Only 10% of our expenses go into planning, designing, and advertising them." Such a campaign strategy would seem patently bizarre; when buying a product few of us are interested in how much went into administration, all we care about is what we get for our money. Overhead ratio (the proportion of money going into administration) is irrelevant; only cost-effectiveness matters.
This common sense approach to purchasing goods or services does not seem to translate into the non-profit sector, however. Consider the following advertisement by the organisation CARE:  "More than 90 percent of our expended resources – among the highest of all philanthropic organisations – support our poverty-fighting projects around the world. Less than 10 percent of expended resources go toward administrative and fundraising costs." Continue reading →
It is Halloween, the day when the dead walk and the devil rides.
We're plagued by children who are risking diabetes, if not their immortal souls, by demanding the sort of sweets you only give to kids you hate. The Christians down the road, not realizing, as Luther did, that the devil can't bear to be mocked, are holding a 'light party' in protest against the trick-and- treaters.
And, between door-bell rings and dispensings of deadly substances to skeletons, I'm reflecting on a talk I recently heard by Rebecca Newberger Goldstein. It was on her wonderful book, Plato in the Googleplex. In the book, Plato wanders through modern America, watching, talking, bemused, amused, dismayed, misunderstood. It's an audit of Platonism. How has it weathered? Continue reading →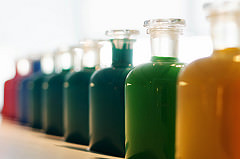 We face very important decisions about climate change policy, healthcare prioritization, energy consumption, and global catastrophic risks.  To what extent can the field of population ethics contribute to real-world decisions on issues like these?  This is one of the central questions being pursued by researchers in the Population Ethics: Theory and Practice project at the Future of Humanity Institute at Oxford University.  The project, overseen by Dr Hilary Greaves, officially began earlier this month, and will continue (at least in its present form) for three years.  The research team aims to make progress in theoretical population ethics, and to assess its relevance to pressing practical issues that affect future generations.
A recent article by Marc Bekoff, written for the website The Dodo, asks whether it might be true that researchers who currently test on animals are less humane than their predecessors. Bekoff thinks it is. His reasons for that belief seem to be something like the following: We know considerably more about the cognitive and emotional faculties of animals now than we did in the past. That is, we know that even smaller mammals and birds can be quite cognitively sophisticated and emotionally developed. In the face of this knowledge, our continued use of those animals for the purpose of conducting research is less humane than it was at a time when we believed animals to not possess any such faculties. Bekoff uses this belief to cast doubt on the ethical status of continued research on animals. If we are being less humane in our research now than we used to be, then we are also being less ethical. It's not clear to me that this inference is correct. Continue reading →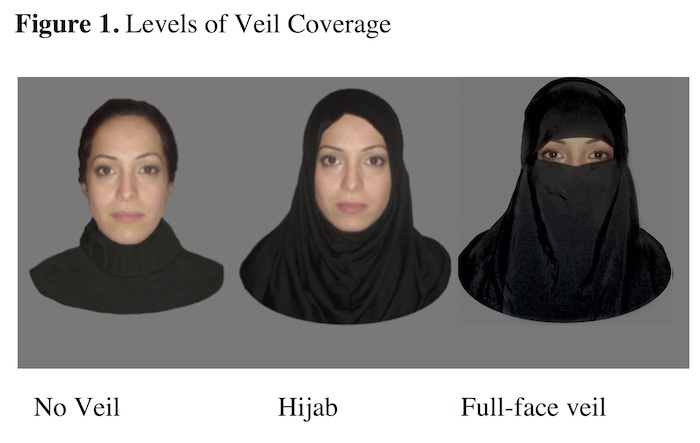 As recent media coverage has documented, Muslim veils are a hot button issue at present.
Research suggests that "a major determinant of who is most vulnerable to anti-Islamic abuse may be the degree to which the individual is visibly identified as Muslim" (King & Ahmad, 2010, p. 886). For Muslim women, one such identifier is a veil. A veil can refer specifically to the hijab or head- scarf, covering just the head but leaving the face exposed, or the full-face veil, which covers the head and face. Hate crime and prejudice directed against Muslims seems to be strongly linked to such visible markers of "difference" (Dreher, 2006), and political discourse has used veils to represent "the problem of Islam" (Watson, 1994)
In recent work published in the Journal of Applied Social Psychology, I explored the way that such prejudice against Muslim women wearing veils may differ as a function of which particular veil is being worn. You can read the paper here for free (it's open access), and so I won't go into too much detail about how study and the psychological literature on prejudice and first impressions. Continue reading →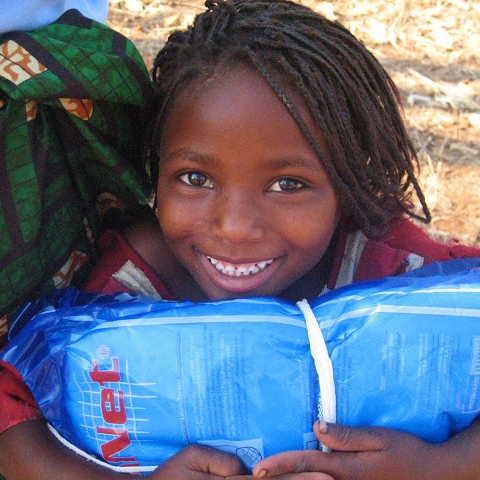 Like Prot – the lovable character played by Kevin Spacey in the underrated movie K-PAX – you're an intelligent benevolent extraterrestrial who has just been beamed to Earth.  Sadly, unlike Prot, you have no return ticket.  The good news for you is that just moments after hopping off of your beam of light, you found a briefcase stuffed with $3 million.  Being benevolent, and having concern for the inhabitants of Earth, you decide to give nearly all of this money to charity.  Being completely new to the planet, however, you do not yet have any special concern for anyone here – no friends, no loved ones.  Having this equal concern for everyone, you want simply to do the most good possible, and so you decide to give this money to the most cost-effective charities you can find.
Exit science fiction scenario.
One important difference between each of us and this Prot-agonist is that we do have friends and loved ones; we have rich shared histories with them, we care deeply about them, and, crucially, the level of concern we have for them is not on a par with the general concern we have for strangers.  If your fiancé were drowning in a lake to your north, and ten strangers were drowning in a lake to your south, and you could either rescue the one to your north or instead the ten to your south (but not all eleven!), you'd probably head north.  Whether this constitutes morally good behavior on your part is a matter of controversy among contemporary ethical theorists.  But let's assume the commonsense view that it's not wrong of you to save your fiancé over the ten others.  This degree of special partial concern is, we'll suppose, justified.
By Dominic Wilkinson (@Neonatal Ethics)
Late last month, a paper in the US journal Obstetrics and Gynecology reported the extra
ordinary case of Abigail Beutler. Abigail is now 14 months old. She was born without kidneys, a condition sometimes called 'Potter's syndrome'. Potter's syndrome is normally universally fatal in the newborn period, because without kidneys the fetus does not produce urine and has little or no fluid around them. Without any fluid around the fetus, their lungs do not develop.
Abigail is the first baby to ever survive with this condition. Doctors infused artificial fluid into the uterus around her (amnioinfusion) on five occasions during the pregnancy. This seemed to allow her lungs to grow. Although she was born 3 months prematurely, she had only minor breathing problems at birth. She has received kidney dialysis since soon after birth, was discharged home after 19 weeks and is now reportedly being considered for a kidney transplant. Continue reading →
As a borderline-obsessive dog lover, the news of the blaze at the Manchester Dogs' Home this week particularly saddened me. A fire was started – it seems deliberately by a 15-year old boy – and around 60 dogs died, with another 150 alive after being rescued. Yet, alongside this there was some uplifting news. A number of passers-by ran into the burning building to rescue dogs, and as I write this the Just Giving page for people to donate to the home after the fire has now reached £1,416,549 in just a few days, with 140,914 donations. Of particular interest to me were the number of people calling the suspect 'evil' – this act really pulled at the heartstrings. More worryingly (but I am ashamed to say, understandable to me) were the visceral reactions to this where people were calling for this child to be burned alive himself.
What is so special about dogs? Do we have any particular moral obligations to dogs? Are there any rational reasons for the enhanced moral status of dogs?
It's still summery, and so here is a little story for the beach or the side of the pool
'There are challenges, certainly', said the Boss. 'But we're confident that we can meet them. Or at least', he went on, looking over his glasses for signs of dissent, 'for a critical mass of stakeholders'.
A graph appeared on the screen at his side. He traced its lines with a red laser dot.
'Here', he said, 'we have the expected rise of temperature with time. And here' (he stabbed with the dot, as if doing the killing himself), 'we have the consequent reduction in human population – assuming' (and he held up a schoolmasterly finger), 'we don't have any HR66.'
He sipped some water, and waited for this to sink in. It did.
'But don't worry', he said. 'There's good news. We do have HR66. Not enough for everyone, sadly, but enough to ensure that the human baton is passed on. And enough, I'm glad to say, for everyone in this room.'
There was a ripple of relief.
'And their families, of course', the Boss continued. 'Families are very important to us. But all this assumes that you want to have the HR66. No one will make you. But, frankly, what's not to like? You take a single dose, and you survive. If you don't take it, you don't survive. It's as simple as that. It even tastes of candy floss. It has only one side-effect, and that's a wholly good thing. It increases – increases, mark you – your IQ. Very, very significantly. By about 100 points, in fact. Not only will you be alive; you'll be a genius beside whom Einstein would have seemed a hopeless retard.'
One more press of the button, and up flashed the logo of the corporation that manufactured HR66. The Boss didn't think it relevant to mention his shareholding.
'Naturally', said the Boss, 'we have to vote for this in the usual way. Yes, humanity's facing apocalypse, and there's one, and only one way out. But we've still got to do things properly. But I expect that we can move to a vote now, can't we?'
'I'm sure we can', agreed the Deputy. 'You've all seen the motion. All those in favour….'
'One moment'.
The Boss and the Deputy, up on the podium, stared. Everyone else turned. A little man in tweed lisped through a badger's beard. 'I'd like some clarification, please.'
'But of course, Tom', said the Boss, magnanimous and desperately alarmed. 'Anything you like.'
No one really knew how Tom had got into the government, or why he wanted to be there. He had no strategically significant connections, no dress sense, no publications other than some monographs on moths and mediaeval fonts, no assets other than a dumpy wife, some anarchic, unwashed children and a small cottage on Dartmoor, and no entries in the Register of Members' Interests apart from 'Masturbation'. This entry had caused a terrible storm. He'd been accused of injuring the dignity of the House, but, after expensive legal advice had been taken, it had been 'reluctantly concluded' that there was no power to force him to remove it.
'I'd like to know', said Tom, 'who's going to get the drug. And why them rather than anyone else.' Continue reading →