Intelligence and its heritability has been a popular topic in scientific communities and public discussions for long. Recent findings give new insight to the debate: one of the largest studies on genetic influence to intelligence and other behavioral traits turned up inconclusive findings, as Nature News reports in a recent article "Smart genes" prove elusive.
Existing literature on candidate gene associations is rich in studies that have been unable to replicate and findings have been based on "wishful thinking and shoddy statistics". According to an editorial in Behavior Genetics,
it now seems likely that many of the published findings of the last decade are wrong or misleading and have not contributed to real advances in knowledge. Continue reading →
Last month, Lord Robert Winston delivered the Physiological Society summer lecture entitled, 'Shall we be human in the next century?' You can watch it in full here (the stream starts working around 5"30 onwards). In the lecture, Lord Winston discusses the history and misuse of gene science and eugenics, and points to the potential resurgence of this way of thinking, made possible by advances that would allow us to genetically enhance human beings by modifying their nonpathological traits. Winston would be classified as a 'bioconservative' in the contemporary enhancement debate, and below I examine the case for caution that he puts forward in this lecture.
At some point, most people will have questioned the necessity of the existence of mosquitoes. In the UK at least, the things that might prompt us into such reflection are probably trivial; in my own case, the mild irritation of an itchy and unsightly swelling caused by a mosquito bite will normally lead me to rue the existence of these blood-sucking pests. Elsewhere though, mosquitoes lead to problems that are far from trivial; in Africa the Anopheles gambiae mosquito is the major vector of malaria, a disease that is estimated to kill more than 1 million people each year, most of whom are African children. Continue reading →
It was recently brought to public attention that of the UK's 18,510 university professors, only 85 are of black origin (Black African/Black Caribbean/Black 'other'), a soberingly disproportionate figure. Some people may want to explain this incongruence by saying that it is proportionate, or makes sense, when you consider the amount of black people entering and remaining within higher education. However, rather than the problem being solved with this explanation, it re-emerges in questions surrounding the reasons as to why this may be the case. If there are a disproportionately low number of black students entering (and remaining in) higher education, this itself needs to be questioned, with discussions had on financial situations, state education, implicit biases, and other social and economic barriers that may be disproportionately affecting certain sections of the population. In this blog post I will explore these factors, as well as suggesting that discussions on 'intelligence' genes within bioethics may serve to perpetuate a hostile and exclusionary environment.
The situation for black academics appears to be more acute in academic philosophy. There are only 5 black philosophers employed in UK universities, with just two of these being employed in philosophy departments (both at UCL), and the other 3 in classics, humanities and 'theology, philosophy and religious studies' departments. Philosophy is also notorious for its lack of female representation. Statistics show the number of women gradually reducing at each stage of academia – although 46% of philosophy undergraduates are female, this drops to 31% of philosophy PhD students, and is at its lowest with only 24% of full time staff being women.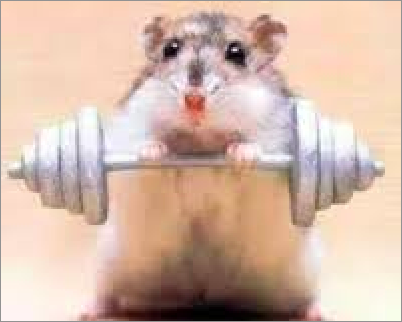 In his article in the Pacific Standard last week, author Bruce Grierson discusses the emerging scientific evidence that the 'will to work out' might be genetically determined. Grierson describes a 'marathon mouse', the descendant of a long line of mice bred for their love of exercise, and a 94-year-old woman called Olga, who is an athletic anomaly. Both the mouse and Olga love to work out. The mouse goes straight to his wheel when he wakes up, running kilometers at a time and Olga – a track and field amateur – still competes in 11 different events. Grierson suggests that cracking the code for intrinsic motivation to exercise would lead to the possibility of synthesizing its biochemical signature: 'Why not a pill that would make us want to work out?', he asks. Such a possibility adds an interesting dimension to the debate about enhancement in sport, and to enhancement debates more generally. Continue reading →
Direct to consumer genetic testing is growing rapidly; 23andMe has hired Andy Page to help the company scale – especially since it aims at having one million members by the end at the year (currently, since its launch, 23andMe has tested over 180,000 people around the world). While most ethics discussion about personal genomics has focused on the impact on individuals (is the risk of misunderstanding or bad news so bad that people need to be forced to go via medical gatekeepers or genetics counsellors? is there a risk of 'genomization' of everyday health? and so on), the sheer number of tested people and their ability to compare results can result in interesting new ethical problems, as a friend found out.
It was announced yesterday that the government is moving towards allowing so-called three person IVF for the creation of embryos free of mitochondrial disease.
The mitochondria are tiny organelles in the body of the cell, concerned with important energy functions, and which contain a small amount of DNA. They are present in the egg, but not in the sperm, and are passed down the female line, more or less unchanged, from mothers to all her offspring, and then from daughters to grandchildren and so on. In some cases, women can suffer from various mitochondrial disorders, which they are at risk of then passing on to their children. These disorders may be relatively mild, but in perhaps 5 – 10 cases a year in the UK, babies will be born with very serious disease.
There are a couple of ways of doing the new procedures, but basically the new proposed techniques take the egg of an affected woman and remove the nuclear DNA (the vast majority of our DNA which goes to shape our basic features). A donated egg is also taken, its nuclear DNA removed, leaving behind the healthy mitochondrial DNA. The nuclear DNA of the affected woman is then transplanted into the body of the healthy egg, resulting in an egg which has the DNA of the affected woman, minus the tiny fraction of mitochondrial DNA concerned with cell energy functions.
The Department of Health has backed this procedure after the HFEA conducted public consultations earlier this year; the HFEA reported broad public support for the techniques.  The Chief Medical Officer is now urging the drafting of regulations to allow the procedure to be approved by Parliament as soon as possible. There are hopes that the first patients could be treated as soon as 2014.
Mitochondrial disease can be really severe and lead to great suffering and early death. So why would there be any doubts about the use of such techniques?