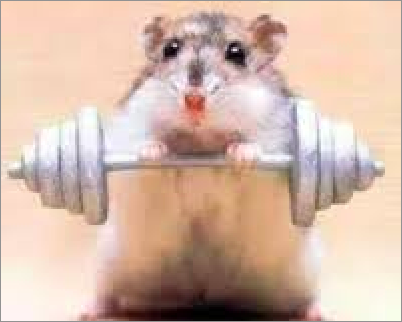 In his article in the Pacific Standard last week, author Bruce Grierson discusses the emerging scientific evidence that the 'will to work out' might be genetically determined. Grierson describes a 'marathon mouse', the descendant of a long line of mice bred for their love of exercise, and a 94-year-old woman called Olga, who is an athletic anomaly. Both the mouse and Olga love to work out. The mouse goes straight to his wheel when he wakes up, running kilometers at a time and Olga – a track and field amateur – still competes in 11 different events. Grierson suggests that cracking the code for intrinsic motivation to exercise would lead to the possibility of synthesizing its biochemical signature: 'Why not a pill that would make us want to work out?', he asks. Such a possibility adds an interesting dimension to the debate about enhancement in sport, and to enhancement debates more generally. Continue reading →
Direct to consumer genetic testing is growing rapidly; 23andMe has hired Andy Page to help the company scale – especially since it aims at having one million members by the end at the year (currently, since its launch, 23andMe has tested over 180,000 people around the world). While most ethics discussion about personal genomics has focused on the impact on individuals (is the risk of misunderstanding or bad news so bad that people need to be forced to go via medical gatekeepers or genetics counsellors? is there a risk of 'genomization' of everyday health? and so on), the sheer number of tested people and their ability to compare results can result in interesting new ethical problems, as a friend found out.
It was announced yesterday that the government is moving towards allowing so-called three person IVF for the creation of embryos free of mitochondrial disease.
The mitochondria are tiny organelles in the body of the cell, concerned with important energy functions, and which contain a small amount of DNA. They are present in the egg, but not in the sperm, and are passed down the female line, more or less unchanged, from mothers to all her offspring, and then from daughters to grandchildren and so on. In some cases, women can suffer from various mitochondrial disorders, which they are at risk of then passing on to their children. These disorders may be relatively mild, but in perhaps 5 – 10 cases a year in the UK, babies will be born with very serious disease.
There are a couple of ways of doing the new procedures, but basically the new proposed techniques take the egg of an affected woman and remove the nuclear DNA (the vast majority of our DNA which goes to shape our basic features). A donated egg is also taken, its nuclear DNA removed, leaving behind the healthy mitochondrial DNA. The nuclear DNA of the affected woman is then transplanted into the body of the healthy egg, resulting in an egg which has the DNA of the affected woman, minus the tiny fraction of mitochondrial DNA concerned with cell energy functions.
The Department of Health has backed this procedure after the HFEA conducted public consultations earlier this year; the HFEA reported broad public support for the techniques.  The Chief Medical Officer is now urging the drafting of regulations to allow the procedure to be approved by Parliament as soon as possible. There are hopes that the first patients could be treated as soon as 2014.
Mitochondrial disease can be really severe and lead to great suffering and early death. So why would there be any doubts about the use of such techniques?
"George Church, a genetics professor of Harvard School of Medicine, said that the process was possible and that far from being brutal and primitive, Neanderthals were intelligent beings.

They are believed to be one of the ancestors of modern man and became extinct 33,000 years ago. He added that altering the human genome could also provide the answers to curing diseases such as cancer and HIV, and hold the key to living to 120.

He told Der Spiegel, the German magazine: "I have already managed to attract enough DNA from fossil bones to reconstruct the DNA of the human species largely extinct. Now I need an adventurous female human."

The professor claims that he could introduce parts of the Neanderthal genome to human stem cells and clone them to create a foetus that could then be implanted in a woman."
From The Telegraph 
This would be illegal in the UK and many other parts of the world. But is it morally wrong?
The first two weeks of 2013 were marked by a flurry of news articles considering "the new science" of pedophilia. Alan Zarembo's article for the Los Angeles Times focused on the increasing consensus among researchers that pedophilia is a biological predisposition similar to heterosexuality or homosexuality. Rachel Aviv's piece for The New Yorker shed light upon the practice of 'civil commitment' in the US, a process by which inmates may be kept in jail past their release date if a panel decides that they are at risk of molesting a child (even if there is no evidence that they have in the past). The Guardian's Jon Henley quoted sources suggesting that perhaps some pedophilic relationships aren't all that harmful after all. And Rush Limbaugh chimed in comparing the 'normalization' of pedophilia to the historical increase in the acceptance of homosexuality, suggesting that recognizing pedophilia as a sexual orientation would be tantamount to condoning child molestation.
So what does it all mean? While most people I talked to in the wake of these stories (I include myself) were fascinated by the novel scientific evidence and the compelling profiles of self-described pedophiles presented in these articles, we all seemed to have a difficult time wrapping our minds around the ethical considerations at play. Why does it matter for our moral appraisal of pedophiles whether pedophilia is innate or acquired? Is it wrong to imprison someone for a terrible crime that they have not yet committed but are at a "high risk" of committing in the future? And if we say that we can't "blame" pedophiles for their attraction to children because it is not their "fault" – they were "born this way" – is it problematic to condemn individuals for acting upon these (and other harmful) desires if it can be shown that poor impulse control is similarly genetically predisposed? While I don't get around to fully answering most of these questions in the following post, my aim is to tease out the highly interrelated issues underlying these questions with the goal of working towards a framework by which the moral landscape of pedophilia can be understood.  Continue reading →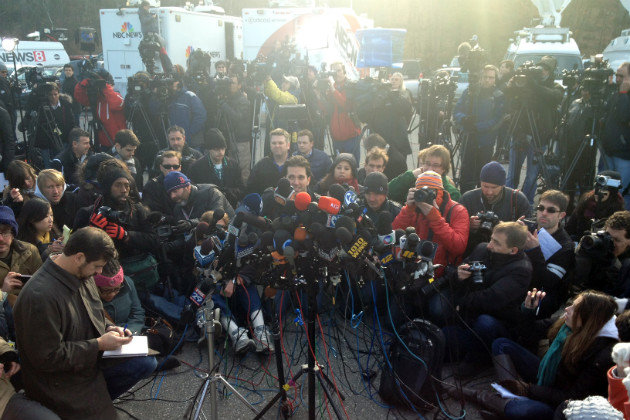 On the morning of December 14th, 20-year old Adam Lanza opened fire within the halls of Sandy Hook Elementary School in Newtown, Connecticut, killing 20 children and six adult staff members before turning his gun on himself. In the hours that followed, journalists from every major news station in the nation inundated the tiny town, and in the days that followed, the country as a whole started down a familiar path characterized best by the plethora of 'if only-isms'.
It began in the immediate hours following the shooting: if only we had stricter gun control laws, this wouldn't have happened. This is perhaps an unsurprising first response in a country that represents 4.5% of the world's population and 40% of the world's civilian firearms.[1] Over the next few days, as a portrait of the shooter began to emerge and friends and family revealed that he was an avid gamer, a second theory surfaced in the headlines: if only our children weren't exposed to such violent video games, this tragedy never would have occurred.[2] [3] And just in the past few days, public discourse has converged on the gunman's mental health, the general conclusion being that if only we had better mental health services in place, this wouldn't have happened.[4][5] (The National Rifle Association [NRA] even tried to jump on board, suggesting that "26 innocent lives might have been spared" if only we had an armed police guard in every school in America.[6] They seem to be the only ones taking themselves seriously.[7]) Continue reading →
Dr Philip Lee, Conservative MP for Bracknell and a practising GP, today suggested that people whose lifestyle choices lead to medical problems should have to contribute towards their healthcare costs. He apparently highlighted type 2 diabetes – which can be brought on by an unhealthy diet, being overweight, and lack of exercise, although some people are genetically disposed to it – and is quoted in the Huffington Post as saying, 'If you want to have doughnuts for breakfast, lunch and dinner, fine, but there's a cost'.
At first glance, the idea that those who lead unhealthy lifestyles should bear the burden of their own resulting health problems seems fair. But there are serious problems with this idea. Let us consider two of them. Continue reading →
Andrew Hessel, Marc Goodman and Steven Kotler sketches in an article in The Atlantic a not-too-far future when the combination of cheap bioengineering, synthetic biology and crowdsourcing of problem solving allows not just personalised medicine, but also personalised biowarfare. They dramatize it by showing how this could be used to attack the US president, but that is mostly for effect: this kind of technology could in principle be targeted at anyone or any group as long as there existed someone who had a reason to use it and the resources to pay for it. The Secret Service looks like it is aware of the problem and does its best to swipe away traces of the President, but it is hard to imagine this to be perfect, doable for old DNA left behind years ago, or applied by all potential targets. In fact, it looks like the US government is keen on collecting not just biometric data, but DNA from foreign potentates. They might be friends right now, but who knows in ten years…