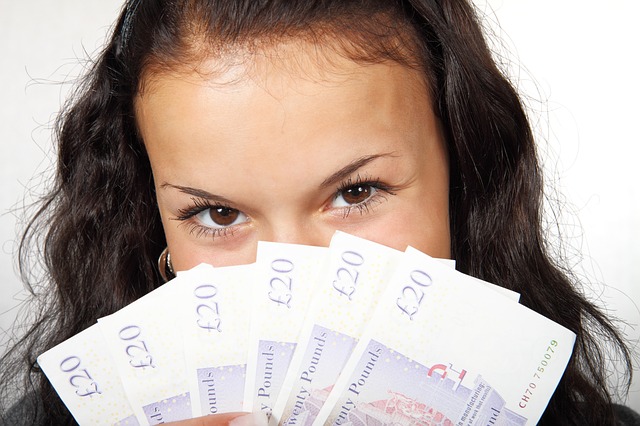 By Nadira Faber
Why do humans help others even when it is costly and nothing is to be expected in return? This question has not only developed into a classic in different empirical disciplines, but is also of high interest for fundraisers like charities who would like to know how to increase donations.
A study recently publish in Current Biology gives interesting real-life evidence for why people help that might sound like a paradox at first: 'competitive altruism'.
Practical ethicists have become increasingly interested in the potential applications of neurointerventions—interventions that exert a direct biological effect on the brain. One application of these interventions that has particularly stimulated moral discussion is the potential use of these interventions to prevent recidivism amongst criminal offenders. To a limited extent, we are already on the path to using what can be described as neuro-interventions in this way. For instance, in certain jurisdictions drug-addicted offenders are required to take medications that are intended to attenuate their addictive desires. Furthermore, sex-offenders in certain jurisdictions may receive testosterone-lowering drugs (sometimes referred to as 'chemical castration') as a part of their criminal sentence, or as required by their conditions of parole.
On 13-14th April, a workshop (funded by the Wellcome Trust) focussing on the moral questions raised by the potential use of neuro-interventions to prevent criminal recidivism took place at Kellogg College in Oxford. I lack the space here to adequately explore the nuances of all of the talks in this workshop. Rather, in this post, I shall briefly explain some of the main themes and issues that were raised in the fruitful discussions that took place over the course of the workshop, and attempt to give readers at least a flavour of each of the talks given; I apologise in advance for the fact that I must necessarily gloss over a number of interesting details and arguments. Continue reading →
A new drug, Numarol, is currently being trialled which increases the surface area of the brain in children. Numarol causes children to have bigger brains, do better in cognitive tests and generally improves their life prospects. One critic of Numarol recently pointed out it would be very expensive, and only the rich would be able to afford it. Its release would likely create a significant difference in brain size between the highest and lowest socioeconomic groups. Numarol would create a world in which biological inequalities are forged from economic ones.   The rich would not only have bigger houses, better cars, and better healthcare than the poor, their children would also have bigger brains. Such a world would be abhorrent.
But we already live in this world.  Numarol is fictional, but the rich do have children with bigger brains than the poor.   Social inequalities have already been written into our biology.  Continue reading →
Hannah Maslen and Julian Savulescu
In a pioneering new procedure, deep brain stimulation is being trialed as a treatment for the eating disorder anorexia nervosa. Neurosurgeons at the John Radcliffe Hospital in Oxford implanted electrodes into the nucleus accumbens of a woman suffering with anorexia to stimulate the part of the brain involved in finding food rewarding. Whilst reports emphasize that this treatment is 'highly experimental' and would 'only be for those who have failed all other treatments for anorexia', there appeared to be tentative optimism surrounding the potential efficacy of the procedure: the woman who had undergone the surgery was reportedly 'doing well' and had shown 'a response to the treatment'.
It goes without saying that successful treatments for otherwise intractable conditions are a good thing and are to be welcomed. Indeed, a woman who had undergone similar treatment at a hospital in Canada is quoted as saying 'it has turned my life around. I am now at a healthy weight.' However, the invasive nature of the procedure and the complexity of the psychological, biological and social dimensions of anorexia should prompt us to carefully consider the ethical issues involved in offering, encouraging and performing such interventions. We here outline relevant considerations pertaining to obtaining valid consent from patients, and underscore the cautious approach that should be taken when directly modifying food-related desires in a complex disorder involving interrelated social, psychological and biological factors. Continue reading →
Imagine a huge pile of unwashed dishes reminds you that you should clean your kitchen. Would you rather take a pill that increases your ability to clean very elaborately or one that helps you get off the couch and actually bring yourself to start cleaning? No hard decision for me…
Certain substances like methylphenidate can not only enhance cognition, but also motivation or, to be more precise, self-regulation. This is not too surprising as treating conditions associated with decreased self-regulation like ADHD often is a main purpose of such medication. Continue reading →
Many share an intuition that self-consciousness is highly morally significant. Some hold that self-consciousness significantly enhances an entity's moral status. Others hold self-consciousness underwrites the attribution of so-called personhood (or full moral status) to self-conscious entities. On such views, self-consciousness is highly morally significant: the fact that an entity is self-conscious generates strong moral reasons to treat that entity in certain ways (reasons that, for example, make killing such entities a very serious matter).
Why believe that? Continue reading →
Yesterday Neil Levy delivered the second of three Leverhulme lectures. The topic this time: "The Science of Self-Control." In these lectures, Levy is setting two views against each other. The first is a view that emphasizes willpower – when tempted, one must grit it out. The second is a view that emphasizes self-management – the way to avoid temptation is to objectify ourselves, understand what triggers failures of self-control, and put ourselves in environments without temptation. Like Ulysses aware of the nearness of Sirens, we ought to find ways to tie ourselves to the mast.
What does science have to do with this? Levy argues that science is indicating the preferability of a self-management view. Continue reading →
by Hannah Maslen, Julian Savulescu and Carin Hunt
A study examining pharmaceutical cognitive enhancement found that participants' subjective enjoyment of various memory and problem-solving tasks was significantly greater when they had taken modafinil (a drug originally developed for narcolepsy) compared with placebo, but that mood ratings overall were not affected (Muller at al 2013). The authors of the paper therefore concluded that, in addition to the various performance effects, 'an important finding of this study is that there was a striking increase in task motivation'. Whilst a lot of attention has been paid to the ethical implications of enhancing cognitive performance, much less has been paid to the striking task-motivation finding. We suggest, however, that motivation enhancement might be the more contentious effect, from an ethical point of view. Continue reading →
New open access publication: announcement:
In a recently published article, Hannah Maslen, Roi Cohen Kadosh, Julian Savulescu and I present an argument about the permissible (and not-so-permissible) uses of non-invasive brain stimulation technology in children. We consider both children who may be suffering from a specific neurological disorder, for whom the stimulation is intended as a 'treatment', and those who are otherwise healthy, for whom the stimulation is intended as 'enhancement'. For the full article and citation, see here:
Maslen, H., Earp, B. D., Cohen Kadosh, R., & Savulescu, J. (2014). Brain stimulation for treatment and enhancement in children: An ethical analysis. Frontiers in Human Neuroscience, Vol. 8, Article 953, 1-5. Continue reading →