The Minister of Justice in the UK wants to dramatically increase the use of chemical castration in sex offenders to reduce their risk of reoffending.Dr Tom Douglas (University of Oxford) argues that offering chemical castration to sex offenders might be a better option than current practices to prevent sex offenders from reoffending (e.g. incarceration), and responds to concerns about coercion and interfering in sex offenders' mental states (e.g. by changing their desires).
Written by Stephen Rainey
Brain-machine interfaces (BMIs), or brain-computer interfaces (BCIs), are technologies controlled directly by the brain. They are increasingly well known in terms of therapeutic contexts. We have probably all seen the remarkable advances in prosthetic limbs that can be controlled directly by the brain. Brain-controlled legs, arms, and hands allow natural-like mobility to be restored where limbs had been lost. Neuroprosthetic devices connected directly to the brain allow communication to be restored in cases where linguistic ability is impaired or missing.
It is often said that such devices are controlled 'by thoughts'. This isn't strictly true, as it is the brain that the devices read, not the mind. In a sense, unnatural patterns of neural activity must be realised to trigger and control devices. Producing the patterns is a learned behaviour – the brain is put to use by the device owner in order to operate it. This distinction between thought-reading and brain-reading might have important consequences for some conceivable scenarios. To think these through, we'll indulge in a little bit of 'science fiction prototyping'.
Nearly everyone would agree that a device or drug that relieves pain, or alleviates symptoms of depression confers a benefit – plausibly, a substantial benefit – on its user. No matter what your goals are, no matter what you enjoy, you are likely to agree that your life will go better if you are not in pain and not depressed: whether you're a painter, a footballer, a Sudoku-enthusiast or a musician, you will be better able to pursue your projects and engage in the activities you love. It is unlikely that you will even question whether pain relief or alleviation of depression indeed constitute benefits.
This general consensus with respect to medical benefits makes it relatively straightforward for regulators to conduct risk-benefit assessments of medical products when they decide whether a particular product can be put on the market. A very small risk of a mild rash or gastrointestinal upset, for example, will be considered reasonable in the context of effective pain relief, as long as patients or consumers are informed. Even as the risks get more significant, substantial pain relief will be considered a large enough benefit to out-weigh a range of negative side effects in many cases.
So far, so straightforward. Continue reading →
The primary season is now well underway, and the Trump bandwagon continues to gather pace. Like most observers, I thought it would run out of steam well before this stage. Trump delights in the kinds of vicious attacks and stupidities that would derail any other candidate. His lack of shame and indifference to truth give him a kind of imperviousness to criticism. His candidacy no longer seems funny: it now arouses more horror than humor for many observers. Given that Trump is so awful – so bereft of genuine ideas, of intelligence, and obviously of decency – what explains his poll numbers?  Continue reading →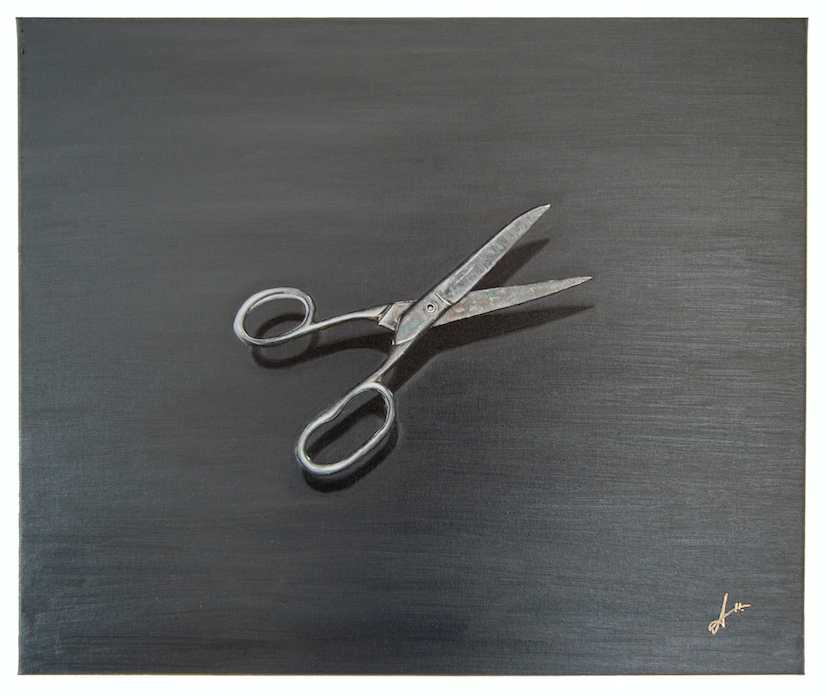 Albert Barqué-Duran
Department of Psychology
CITY UNIVERSITY LONDON
A runaway trolley is approaching a fork in the tracks. If the trolley is allowed to run on its current track, a work crew of five will be killed. If the driver steers the train down the other branch, a lone worker will be killed. If you were driving this trolley what would you do? What would a computer or robot driving this trolley do? Autonomous systems are coming whether people like it or not. Will they be ethical? Will they be good? And what do we mean by "good"?
Many agree that artificial moral agents are necessary and inevitable. Others say that the idea of artificial moral agents intensifies their distress with cutting edge technology. There is something paradoxical in the idea that one could relieve the anxiety created by sophisticated technology with even more sophisticated technology. A tension exists between the fascination with technology and the anxiety it provokes. This anxiety could be explained by (1) all the usual futurist fears about technology on a trajectory beyond human control and (2) worries about what this technology might reveal about human beings themselves. The question is not what will technology be like in the future, but rather, what will we be like, what are we becoming as we forge increasingly intimate relationships with our machines. What will be the human consequences of attempting to mechanize moral decision-making?
Every day, for about thirty-five minutes, I sit cross-legged on a cushion with my eyes shut. I regulate my breath, titrating its speed against numbers in my head; I watch my breath surging and trickling in and out of my chest; I feel the air at the point of entry and exit; I export my mind to a point just beyond my nose and pour the breath into that point. When my mind wanders off, I tug it back.
The practice is systematic and arduous. In some ways it is complex: it involves 16 distinct stages. When I am tired, and the errant mind won't come quietly back on track, I find it helpful to summarise the injunctions to myself as:
I alternate the emphases: 'I am here': 'I am here'; 'I am here'; 'This is it'; 'This is it'; 'This is it.'
I note (although not usually, and not ideally, when I'm in the middle of the practice) that each of these connotations presumes something about the existence of an 'I'. This is less obvious with the second proposition, but clearly there: 'This' is something that requires a subject. Continue reading →
Lecture 3 Audio [MP3] | YouTube link [MP4] 
Grove Auditorium, Magdalen College, Longwall Street, Oxford
5 November 2015, 6-8pm Continue reading →
Written by Anke Snoek
Macquarie University
I have a 3 year old who doesn't eat. He seems not to be interested in food in general. We were offered many explanations for why he doesn't eat and most specialists suspect a psychological source for his lack of appetite. But recently a friend suggested that maybe there is something wrong with the muscles in his mouth that makes it hard to swallow. I wondered: why didn't I get offered more of these physical explanations as opposed to psychological ones? What makes 'not eating' almost by definition a mental disorder for most people? What other behaviour are we inclined to label as a mental disorder rather than staying open for other explanations? Continue reading →