"Electroceuticals", or therapies utilising electricity, are nothing new and range from the widely accepted defibrillator/ pace makers to the more controversial electric shock therapies like ECT sometimes employed to treat severe depression.
But a recent article in Nature argues that these are just a small, crude sample of what electroceuticals may be able to offer in the future. Universities and pharmaceutical companies are researching a wide range of therapies based around electrical stimulation, promising benefits (in the long term) as diverse as mind-controlled prosthetic limbs to a treatment for anorexia. Transcranial Electric Stimulation (TES) is delivering some promising results in depression and treatment of learning disabilities.
Not only is the research potential there, but it appears that the funding is too. Nature report that GlaxoSmithKline are funding 40 researchers to pursue research in this area, amongst other initiatives to kick start electroceutical development. And earlier this year, the US invested $110 million from 2014's budget for the "Brain Research through Advancing Innovative Neurotechnologies (BRAIN) Initiative". At the same time, over in Europe, work has commenced on a 10 year, billion pound 'Human Brain Project, bringing together 135 institutions to try to map parts of the human brain via computer simulations.
We may be starting out on the track for the "holy grail" of neuroscience: strategic control of single neuronal activity. This is, apparently, one of GSK's goals.
With that level of control, we could finally reach the realms of science fiction: where the mind and therefore the person is under external control. Freedom might be annihilated.
We would face confronting questions over authenticity and identity. There would be alienation between the pre-existing person and their subsequent brain activity.
Burgess' A Clockwork Orange is a graphic illustration of a common objection to enhancement, the erosion of freedom. TES at present does not appear to represent a major threat to freedom, but it is one of a family of technologies that could one day be used for effective mind control.
Follow Rebecca on Twitter
There has recently been a spate of news stories about animals grieving. The Huffington Post features a video of a dog burying a dead puppy, New York Daily News reports a dog and a cat mourning the death of a dog, and a video entitled 'Bella (dog) mourns death of Beavis (beaver)' recently went viral. There are great contradictions in the way in which we, as a society, view the capacity of animals to experience mental states comparable to those enjoyed by humans. On the one hand, many of us love and share our lives and homes with animals (I am currently battling for space on my keyboard with our black and white cat, Wellie). On the other hand, we humans very often treat animals as nothing more than tools to serve our own ends—and even the UK, a country with relatively strict animal welfare legislation, permits animals to be subjected to conditions akin to a hell on earth in the name of scientific research, intensive farming, and pest control.
Scepticism about the capacity of animals to experience conscious mental states like suffering—let alone more complex ones like grief—is most often associated with the influence of Descartes. Optimists may have reason to hope that scientific evidence about the mental lives of animals will soon extinguish such scepticism: last year a group of eminent neuroscientists published the Cambridge Declaration on Consciousness, which proclaims that humans are not alone in possessing consciousness (for a discussion of the Declaration, see here). Science, it seems, may hold the key to improving the way animals are treated. Continue reading →
On Friday 14 June, Carolyn Dicey Jennings – who is about to take up a post as Assistant Professor of Philosophy at University of California, Merced — offered a fascinating Uehiro seminar (mp3) paper on whether action or responsibility require attention. Continue reading →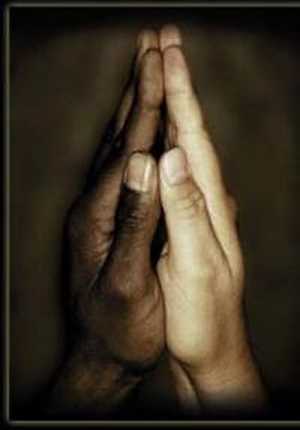 A recent study has shown that a person's implicit racial bias can be reduced if she spends some time experiencing her body as dark-skinned. Psychologists in Spain used an immersive virtual reality technique to allow participants to 'see' themselves with a different skin colour. They measured the participants' implicit racial bias before and after the intervention, finding that the embodiment of light-skinned individuals in a dark-skinned virtual body at least temporarily reduced their implicit bias against people who are coded as 'out-group' on the basis of skin colour.
Implicit racial bias is an evolved, unconscious tendency to feel more positively towards members of one's own race (one's 'in-group') than towards members of a different race (members of an 'out-group'). The bias can be (and was in this study) measured using a version of the implicit association test, which requires participants to quickly catagorise faces (black or white) and words (positive or negative) into groups. Implicit bias is calculated from the differences in speed and accuracy between categorising (white faces, positive words) and (black faces, negative words) compared to (black faces, positive words) and (white faces, negative words). Crucially, implicit racial bias has been shown to be uncorrelated with explicit racial bias – self-reports of negative racial stereotypes. This means that even those who are not consciously averse to people from other racial groups often demonstrate a deep-seated bias against them as an evolutionary hangover. Hearteningly, the authors of the study started from the idea that encoding people by race may be a reversible by-product of human evolution used to detect coalitional alliances. What their study confirmed is that immersive virtual reality provides a powerful tool for placing people into a different race 'coalition' by changing their body representation and consequently reducing their implicit aversion to the racial characteristics there represented. Continue reading →
In this podcast of her recent lecture, Professor Jeanette Kennett explores the connections between the folk psychological project of interpretation, the reactive attitudes and responsibility, (podcast ). The first section argues that the reactive attitudes originate in very fast and to a significant extent, non-voluntary processes involving constant facial feedback. These processes allow for smooth interaction between participants and are important to the interpretive practices that ground intimate relationships as well as to a great many less intense interactions. She then examines cases of facial paralysis (Moebius Syndrome and Botox studies) to support the argument that when these processes are interrupted or impaired, the interpretive project breaks down and social relationships suffer.
But do failures of interpretation lead, as Strawson suggests, to the suspension of the reactive attitudes relevant to responsibility assessments? Prof Kennett suggests that in many important instances they do not, considering the cases of children who murder, alien cultures, and psychopaths. In the second part she examines the supposed constitutive relation between the reactive attitudes and responsibility.
Jeanette Kennett is Professor of Moral Psychology and Deputy Director of the Centre for Agency Values and Ethics at Macquarie University. She has published widely on moral cognition, moral and criminal responsibility, and impairments of agency. She is currently lead investigator on an Australian Research Council funded project on Addiction and Moral Identity and is also a chief investigator on an ARC project examining implicit persuasion in direct to consumer pharmaceutical advertising.
This seminar was co-hosted by The Oxford Centre for Neuroethics and the International Neuroethics Society
Follow Rebecca on Twitter
Scientific discoveries about how our behaviour is causally influenced often prompt the question of whether we have free will (for a general discussion, see here). This month, for example, the psychologist and criminologist Adrian Raine has been promoting his new book, The Anatomy of Violence, in which he argues that there are neuroscientific explanations of the behaviour of violent criminals. He argues that these explanations might be taken into account during sentencing, since they show that such criminals cannot control their violent behaviour to the same extent that (relatively) non-violent people can, and therefore that these criminals have reduced moral responsibility for their crimes. Our criminal justice system, along with our conceptions of praise and blame, and moral responsibility more generally, all presuppose that we have free will. If science can reveal it to be an illusion, some of the most fundamental features of our society are undermined.
The questions of exactly what free will is, and whether and how it can accommodate scientific discoveries about the causes of our behaviour, are primarily theoretical philosophical questions. Questions of theoretical philosophy—for example, those relating to metaphysics, epistemology, and philosophy of mind and language—are rarely viewed as highly relevant to people's day-to-day lives (unlike questions of practical philosophy, such as those relating to ethics and morality). However, it turns out that the beliefs that people hold about free will are relevant. In the last five years, empirical evidence has linked reduced belief in free will with an increased willingness to cheat,1 increased aggression and reduced helpfulness,2 and reduced job performance.3 Even the way that the brain prepares for action differs depending on whether or not one believes in free will.4 If the results of these studies apply at a societal level, we should be very concerned about promoting the view that we do not have free will. But what can we do about it? Continue reading →
Do advances in neuroscience threaten the idea of free will, and if so, what practical implications does this have, for instance when it comes to criminal responsibility and punishment? In a stimulating talk at the Uehiro seminar (the podcast of which is available here), Frej Klem Thomsen, assistant professor of philosophy at Roskilde University, discussed the answers that the prominent American neuroscientists Joshua Greene and Jonathan Cohen have proposed to those questions [1]. Briefly put, Greene and Cohen predict that cognitive neuroscience will make it increasingly apparent to everyone that (as some philosophers have argued centuries ago already) there is no such thing as free will as commonly understood. This, they add, will shift the approach to punishment in criminal law from the current "retributivist" one to a consequentialist one – a change they also judge desirable, on the grounds that the current approach relies on intuitions they take to be scientifically untenable.
Wednesday 27th November, 5 – 7pm
Lecture Theatre
Oxford Martin School
Old Indian Institute
34 Broad St (corner of Holywell and Catte Streets)
Oxford OX1 3BD
ALL WELCOME
The Oxford Centre for Neuroethics & International Neuroethics Society are pleased to present a set of two Wellcome Lectures in Neuroethics for 2013:
Brain mechanisms of voluntary action: the implications for responsibility
Prof. Patrick Haggard
University College London
The irresponsible self: Self bias changes the way we see the world
Prof. Glyn Humphreys
Department of Experimental Psychology, Oxford University