The Independent Parliamentary Standards Authority (Ipsa) just proposed a rise of MPs' annual salary to £74,000, from the current £66,396.
This is a stupid idea. The MPs should be paid a lot more. In the private sector, and even in most NGOs, it's well understood that if you want to attract high quality workers, you need to pay them higher salaries.
The UK government budget in 2012 was £682 billion. The UK civil service employs 6 million people. There are 650 MPs in total. So a crude estimate is that, on average, each MP controls a budget of over a billion pounds and directs nearly ten thousand people (of which a significant portion are heavily armed). They also vote on regulations that affect the whole country. Only in public service would it seem sensible to pay people with that kind of responsibility, that kind of salary.
Some might feel that increasing MPs salary may reduce their commitment to public service, or cut them off from the concerns of the people they serve. But £66,396 a year already cuts them off from most people, and I haven't seen any evidence that their current lower salary is causing an irresistible stampede of public minded individuals to swarm parliament.
Professor David Nutt argues in this podcast of his lecture, that whilst the use of the law to control drug use is long established, it remains unproven in efficacy. Although seemingly obvious that legal interdictions should work there is little evidence to support this assertion. So for example cannabis though illegal is at some time used by nearly half of the population. Similarly drugs like ecstasy and amfetamine are widely used by up to a million young people each weekend. This use is underpinned by a demand for the pleasurable experiences that the drugs produce, and also by a paradoxical desire by some people to break the law.
As well as being ineffective for many users prohibition of drugs often leads to perverse magnification of harms and drug use. When the "English" approach to heroin use i.e. prescription to addicts was abolished in the 1970s on moral grounds heroin use increased tenfold in a few years as addicts were forced to become dealers so getting more people addicted to fuel their income. The banning of alcohol in the 1920s in the USA lead to huge criminal expansion of alcohol sales the perpetrators of which turned to other drugs once prohibition was repealed: a legacy that we still experience today.
Moreover the un-scientific and arbitrary distinct between legal drugs particularly alcohol and tobacco and "illegal" drugs also has perverse negative consequences. As well as bringing the scientific foundation of the drug laws into disrepute it also precludes the use of possibly life-changing drugs for those who might benefit from them as treatments: examples of these include cannabis for Multiple sclerosis, MDMA [ecstasy] for PTSD and psilocybin for cluster headaches.
For these reasons Nutt argues that there are serious ethical implications for a simplistic prohibitionist approach to drugs and suggest alternative strategies that might be used.
Public opinion and governments wrestle with a difficult problem: whether or not to intervene in Syria. The standard arguments are well known – just war theory, humanitarian protection of civilian populations, the westphalian right of states to non-intervention, the risk of quagmires, deterrence against chemical weapons use… But the news that an American group has successfully 3D printed a working handgun may put a new perspective on things.
Why? It's not as if there's a lack of guns in the world – either in the US or in Syria – so a barely working weapon, built from still-uncommon technology, is hardly going to upset any balance of power. But that may just be the beginning. As 3D printing technology gets better, as private micro-manufacturing improves (possibly all the way to Drexlerian nanotechnology), the range of weapons that can be privately produced increases. This type of manufacturing could be small scale, using little but raw material, and be very fast paced. We may reach a situation where any medium-sized organisation (a small country, a corporation, a town) could build an entire weapons arsenal in the blink of an eye: 20,000 combat drones, say, and 10,000 cruise missiles, all within a single day. All that you'd need are the plans, cheap raw materials, and a small factory floor. Continue reading →
Advocates of even the mildest gun control reform in the US were dealt a serious blow yesterday, as the Senate failed to enact an expansion of background checks for gun purchases online and at gun shows.   Some have been quick to gloat over the result, while others were taken aback that the Senate could so blatantly ignore the will of the American people.  A number of polls have indeed shown massive support for background checks on gun purchases (upwards of 90%) – according to one survey, the proposal is even more popular than kittens.  This level of support predates the Sandy Hook massacre.  Political analysts will go to great lengths to explain how such a popular measure was voted down (the strength of the National Rifle Association's lobbying efforts play a large part, no doubt), but we can also ask whether it should have been – in particular, independent of the merits of the bill, whether politicians should not have flaunted the will of the people.   Continue reading →
He never expressed doubt in anything, I think that was his – one of his strengths. He never expressed doubt. Once he'd made his mind up that something was right it was right.
- General Pinochet's personal driver, commenting on their private conversations about politics and his own admiration for the late dictator.
I was kidding about the source. It was Lady Thatcher's former driver Denis Oliver, commenting about her when interviewed by the BBC this morning (only gender was changed in the quote). Why do people so often take complete absence of doubt to be a strength in a leader, even when they disagree with that leader's views? Can they be persuaded otherwise?
I was having a friendly discussion/argument the other day:  it had something to do with my militant, Dawkins-esque atheism, and my disparagement of some sorts of religious ritual.  "At least I believe in something", said my sparring partner.   Continue reading →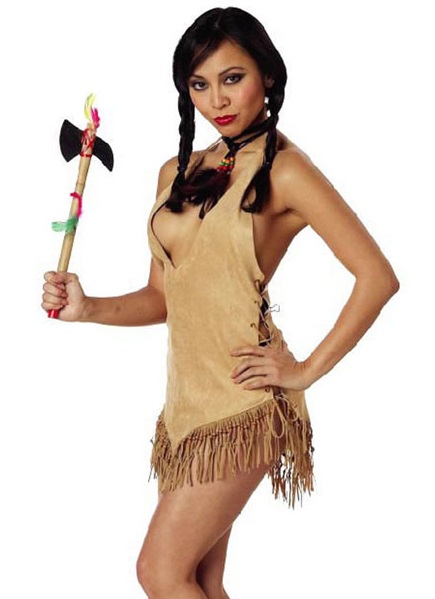 I've been to Cologne recently, one of Germany's main Carnival cities. In the window of a shop I passed, I saw some residues of the just ended Carnival season for sale – amongst other things, a Native American costume. Like many others of the sort, it consisted of a brown faux suede suit, a colourful feather hair decoration, and a little fake axe. And – not to my surprise – it showed far more skin that it concealed. Unfortunately, I didn't take a picture. However, "Indian" Carnival and Halloween costumes like that can be found all over the internet, may it be in the (sadly unavoidable) "sexy" women's version like the one I saw, or in the male "warrior / chief" version.
On the evening of Thursday 7 February, Jeff McMahan, Honorary Fellow of the Oxford Uehiro Centre for Practical Ethics and Professor Philosophy at Rutgers University, delivered an insightful and fascinating Astor Lecture at the University of Oxford.
McMahan's topic was the relatively underdiscussed question of the extent to which states are morally entitled to resist what he called 'lesser aggressors', who are seeking not to take over the state in question or to inflict major harm or damage, but some lesser goal, such as control over some relatively insignificant piece of territory. McMahan mentioned the Argentinian invasion of the Falklands Islands as a possible example.  Continue reading →