The language of human rights is pervasive both in academic literature and international legal practice. We often take the satisfaction of human rights to be a necessary condition for a state's legitimacy, and the failure of a state to respect human rights as grounds for international intervention. However, providing an account of the nature of human rights—figuring out what exactly it is for something to be a human right—is quite a difficult task. Here I want to present two problems I've been thinking about recently with 'top down' approaches to determining the nature of human rights.[1] Continue reading →
Reproductive technologies were in the headlines when Facebook and Apple announced they would offer female employees a $20,000 benefit to freeze their eggs. According to the report, this enables women to delay child bearing for different reasons and gives women more control. The announcement states that egg freezing is a pricey but increasingly popular option for women: The procedure typically costs up to $10,000, with an additional $500 for storage each year. After freezing eggs, in vitro fertilisation (IVF) can be used afterwards.
I wish to start with a disclaimer: I'm totally for increasing control and flexibility with reproductive technologies, I think the possibility as such is great, I cheer if some women genuinely wish to use this option, and I totally recognize that Facebook and Apple are just giving an option. However, there is room for questions. First, individual-level solutions are suggested where the actual issue is likely to be socially constructed, and secondly, IVF is seen merely as a handy option. These two are discussed in the following. Continue reading →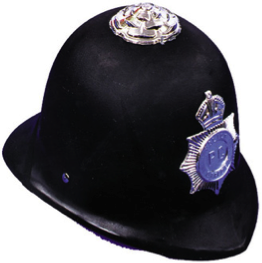 The recent media coverage of the Parole Board's decision to release Harry Roberts after serving his (minimum) murder sentence has reignited debate over how those convicted of killing a police officer should be punished. The fact that the people Roberts murdered were police officers seems to be of great significance in the outcry about his release: not only did he murder, he murdered police officers.
The current law in England and Wales states that the murder of a police (or prison) officer in the course of duty is a factor indicating a murder of 'particularly high seriousness', which must attract a minimum sentence of 30 years. Other factors indicating particularly high seriousness include: Continue reading →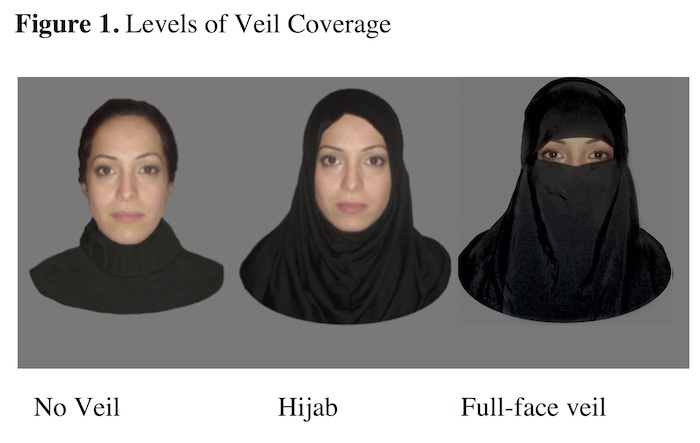 As recent media coverage has documented, Muslim veils are a hot button issue at present.
Research suggests that "a major determinant of who is most vulnerable to anti-Islamic abuse may be the degree to which the individual is visibly identified as Muslim" (King & Ahmad, 2010, p. 886). For Muslim women, one such identifier is a veil. A veil can refer specifically to the hijab or head- scarf, covering just the head but leaving the face exposed, or the full-face veil, which covers the head and face. Hate crime and prejudice directed against Muslims seems to be strongly linked to such visible markers of "difference" (Dreher, 2006), and political discourse has used veils to represent "the problem of Islam" (Watson, 1994)
In recent work published in the Journal of Applied Social Psychology, I explored the way that such prejudice against Muslim women wearing veils may differ as a function of which particular veil is being worn. You can read the paper here for free (it's open access), and so I won't go into too much detail about how study and the psychological literature on prejudice and first impressions. Continue reading →
Most people would agree that terrorism is no good. The word itself is rich with moralized connotations. It is true that some have argued that terrorism might sometimes be justified, but in popular discourse, terrorism is typically deemed obviously horrible.
What are the consequences of branding some action an act of terrorism, or of branding some group a terrorist group? Note, in connection with this question, the ratcheting up of rhetoric surrounding 'cyberterrorism,' with many government officials now listing it as a major ongoing threat (e.g., here and here). Continue reading →
One argument that has been put forward against voting for Scottish independence in the Scottish referendum is that it would be irrational for Scotland to break free of the rest of Great Britain. The grounds for this claim are that the Scottish economy would be significantly worse under independence. This is an empirical claim and for the sake of argument I am going to grant it. What I am interested in is whether, supposing that to be true, it would in fact be irrational. There are a number of things seriously wrong with this inference.
It's still summery, and so here is a little story for the beach or the side of the pool
'There are challenges, certainly', said the Boss. 'But we're confident that we can meet them. Or at least', he went on, looking over his glasses for signs of dissent, 'for a critical mass of stakeholders'.
A graph appeared on the screen at his side. He traced its lines with a red laser dot.
'Here', he said, 'we have the expected rise of temperature with time. And here' (he stabbed with the dot, as if doing the killing himself), 'we have the consequent reduction in human population – assuming' (and he held up a schoolmasterly finger), 'we don't have any HR66.'
He sipped some water, and waited for this to sink in. It did.
'But don't worry', he said. 'There's good news. We do have HR66. Not enough for everyone, sadly, but enough to ensure that the human baton is passed on. And enough, I'm glad to say, for everyone in this room.'
There was a ripple of relief.
'And their families, of course', the Boss continued. 'Families are very important to us. But all this assumes that you want to have the HR66. No one will make you. But, frankly, what's not to like? You take a single dose, and you survive. If you don't take it, you don't survive. It's as simple as that. It even tastes of candy floss. It has only one side-effect, and that's a wholly good thing. It increases – increases, mark you – your IQ. Very, very significantly. By about 100 points, in fact. Not only will you be alive; you'll be a genius beside whom Einstein would have seemed a hopeless retard.'
One more press of the button, and up flashed the logo of the corporation that manufactured HR66. The Boss didn't think it relevant to mention his shareholding.
'Naturally', said the Boss, 'we have to vote for this in the usual way. Yes, humanity's facing apocalypse, and there's one, and only one way out. But we've still got to do things properly. But I expect that we can move to a vote now, can't we?'
'I'm sure we can', agreed the Deputy. 'You've all seen the motion. All those in favour….'
'One moment'.
The Boss and the Deputy, up on the podium, stared. Everyone else turned. A little man in tweed lisped through a badger's beard. 'I'd like some clarification, please.'
'But of course, Tom', said the Boss, magnanimous and desperately alarmed. 'Anything you like.'
No one really knew how Tom had got into the government, or why he wanted to be there. He had no strategically significant connections, no dress sense, no publications other than some monographs on moths and mediaeval fonts, no assets other than a dumpy wife, some anarchic, unwashed children and a small cottage on Dartmoor, and no entries in the Register of Members' Interests apart from 'Masturbation'. This entry had caused a terrible storm. He'd been accused of injuring the dignity of the House, but, after expensive legal advice had been taken, it had been 'reluctantly concluded' that there was no power to force him to remove it.
'I'd like to know', said Tom, 'who's going to get the drug. And why them rather than anyone else.' Continue reading →
Subtly designing people's choice environment in a way that they decide for a desired cause of action – so called "nudging" – receives growing interest as a potential tool for practical ethics. New psychological research suggests a surprisingly simple, but potentially powerful strategy to nudge people.
In a recent (13.8.2014) article in Nature , Sarah S. Richardson and colleagues maintain that careless discussion of epigenetic research on how early life affects health across generations could harm women.
Authors discuss the extensive history of placing the burden of responsibility of a child's health on the lifestyle of the pregnant mother – and the means for controlling women's behavior. Authors describe how, for example, evidence of any fetal harm easily lead to zero-tolerance regulatory frameworks and severe informal and formal consequences (e.g. social condemnation for an occasional sip of alcohol despite the ambiguous evidence that very moderate and occasional drinking should harm the fetus), and how the "lack of emotional warmth" of the "refrigerator mothers " was considered to be the reason to child autism as late as the 1970s. Going even more backwards in the history, various defects were attributed, for example, to the company the mother kept during pregnancy.
by Dominic Wilkinson (@NeonatalEthics)
Lord Falconer's assisted dying bill is being debated today in the House of Lords. In the past week or two there has discussion in the media of many of the familiar arguments for and against such a proposal. As Roger Crisp noted in yesterday's post, there have been relatively few new arguments. Supporters of the bill refer to compassion for the terminally ill, the difficulty of adequately relieving suffering, and patients' right to make fundamental choices about the last stage of their lives. Opponents of the bill express their compassion for the terminally ill and those with disabilities, fear about coercion, and the omnipresent slippery slope.
One concern that has been raised about the assisted dying bill is the fear of abuse in the setting of an overstretched public health system. For example, Penny Pepper, writing in the Guardian notes that "Cuts to social care are monstrous…How would the enactment of the Falconer bill work if brought to our harassed NHS?"