In philosophical discussions, we bring up the notion of plausibility a lot.  "That's implausible" is a common form of objection, while the converse "That's plausible" is a common way of offering a sort of cautious sympathy with an argument or claim.  But what exactly do we mean when we claim something is plausible or implausible, and what implications do such claims have?  This question was, for me, most recently prompted by a recent pair of blog posts by Justin Weinberg over at Daily Nous on same-sex marriage.  In the posts and discussion, Weinberg appears sympathetic to an interesting pedagogical principle: instructors may legitimately exclude, discount or dismiss from discussion positions they take to be implausible.*  Further, opposition same-sex marriage is taken to be such an implausible position and thus excludable/discountable/dismissable from classroom debate.  Is this a legitimate line of thought?  I'm inclined against it, and will try to explain why in this post.**  Continue reading →
I was recently lucky enough to receive an advance copy of Charles Camosy's forthcoming book to review – 'Beyond the abortion wars: a way forward for a new generation'. In this book, Camosy masterfully traverses the 'battleground' between the 'pro-life' and 'pro-choice'1 camps in order to show that this battleground is in fact no such thing. In fact, as Camosy notes, the majority of the American public actually agree on a middle-ground position on abortion. Despite what one might think from reading certain media outlets and Twitter wars, there is actually a large consensus in the public regarding abortion. This insight is deceptively powerful. By demonstrating the areas of agreement, Camosy is able to help guide us beyond the abortion wars to allow a way forward for a new generation.
Two months ago today in Mexico, on September 26, María de los Ángeles Pineda, wife of the former mayor of Iguala, José Luis Abarca, prepared to give a speech in which she was to report on her work as president of the local public institution dedicated to social assistance (DIF). At the same time, a group of students from the Normal School Ayotzinapa—an institution well known for its tradition in political resistance—were on their way to Iguala (apparently, in buses they had hijacked) to protest government education reforms. The mayor, afraid that the students might interfere with his wife's speech and jeopardize her aspirations to become the next mayoress, gave orders to the police to stop them. In a series of vicious clashes with the police, six people including three students were killed (one had his eyes torn out and his face flayed to a skull), and 43 students disappeared.
According to the reconstruction of the facts provided by the Attorney General of Mexico, the 43 students were loaded on a pickup truck and driven to the nearby Cocula, where they were handed over to a drug gang known as Guerreros Unidos (Warriors United). As reported by three arrested members of this group, the students were then killed and burned (some of them still alive) on a pyre. It appears that both José Luis Abarca and his wife were members of Guerreros Unidos, that the mayor used public funds to transfer between 2 and 3 million pesos a month to the criminal group (roughly between  £90,000 and £140,000), and that he had previously assassinated one of his political enemies.
In one of the mass protests that have taken place since the students went missing, a sign was painted in Mexico City's main square that read: "It was the State." A photo of the sign circulated widely on the Internet, and the phrase became a viral hashtag in social networks. In response, Mexico's Attorney General said that "Iguala is not the Mexican State."
Was it the State?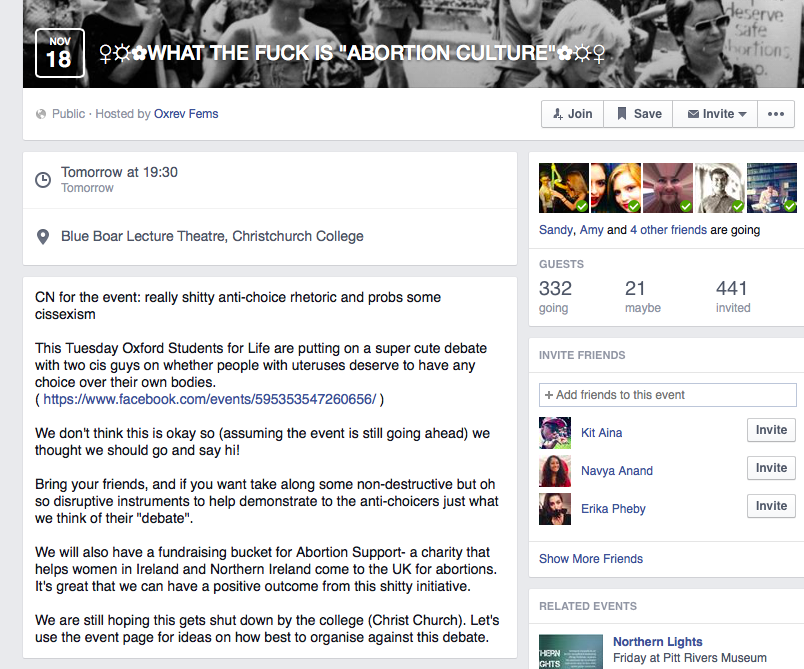 Feminists are kicking up quite a storm in Oxford at the moment. Oxford Students for Life have organized a debate on abortion to happen tomorrow (the 18th November, 2014), which has inspired some rather troubling attacks. Now, Oxford feminists ('WomCam') are generally rather intolerant of any pro-life rhetoric (or, indeed, anyone that disagrees with them), but what has really got their goat this time is that the debate is between two men.
"It is absurd to think we should be listening to two cisgender men debate about what people with uteruses should be doing with their bodies. By only giving a platform to these men, OSFL [Oxford Students for Life] are participating in a culture where reproductive rights are limited and policed by people who will never experience needing an abortion."
The language of human rights is pervasive both in academic literature and international legal practice. We often take the satisfaction of human rights to be a necessary condition for a state's legitimacy, and the failure of a state to respect human rights as grounds for international intervention. However, providing an account of the nature of human rights—figuring out what exactly it is for something to be a human right—is quite a difficult task. Here I want to present two problems I've been thinking about recently with 'top down' approaches to determining the nature of human rights.[1] Continue reading →
Reproductive technologies were in the headlines when Facebook and Apple announced they would offer female employees a $20,000 benefit to freeze their eggs. According to the report, this enables women to delay child bearing for different reasons and gives women more control. The announcement states that egg freezing is a pricey but increasingly popular option for women: The procedure typically costs up to $10,000, with an additional $500 for storage each year. After freezing eggs, in vitro fertilisation (IVF) can be used afterwards.
I wish to start with a disclaimer: I'm totally for increasing control and flexibility with reproductive technologies, I think the possibility as such is great, I cheer if some women genuinely wish to use this option, and I totally recognize that Facebook and Apple are just giving an option. However, there is room for questions. First, individual-level solutions are suggested where the actual issue is likely to be socially constructed, and secondly, IVF is seen merely as a handy option. These two are discussed in the following. Continue reading →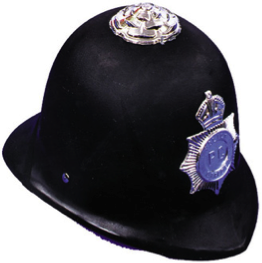 The recent media coverage of the Parole Board's decision to release Harry Roberts after serving his (minimum) murder sentence has reignited debate over how those convicted of killing a police officer should be punished. The fact that the people Roberts murdered were police officers seems to be of great significance in the outcry about his release: not only did he murder, he murdered police officers.
The current law in England and Wales states that the murder of a police (or prison) officer in the course of duty is a factor indicating a murder of 'particularly high seriousness', which must attract a minimum sentence of 30 years. Other factors indicating particularly high seriousness include: Continue reading →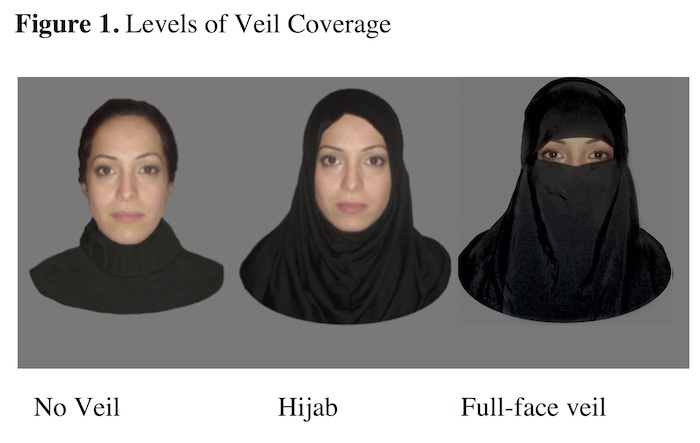 As recent media coverage has documented, Muslim veils are a hot button issue at present.
Research suggests that "a major determinant of who is most vulnerable to anti-Islamic abuse may be the degree to which the individual is visibly identified as Muslim" (King & Ahmad, 2010, p. 886). For Muslim women, one such identifier is a veil. A veil can refer specifically to the hijab or head- scarf, covering just the head but leaving the face exposed, or the full-face veil, which covers the head and face. Hate crime and prejudice directed against Muslims seems to be strongly linked to such visible markers of "difference" (Dreher, 2006), and political discourse has used veils to represent "the problem of Islam" (Watson, 1994)
In recent work published in the Journal of Applied Social Psychology, I explored the way that such prejudice against Muslim women wearing veils may differ as a function of which particular veil is being worn. You can read the paper here for free (it's open access), and so I won't go into too much detail about how study and the psychological literature on prejudice and first impressions. Continue reading →
Most people would agree that terrorism is no good. The word itself is rich with moralized connotations. It is true that some have argued that terrorism might sometimes be justified, but in popular discourse, terrorism is typically deemed obviously horrible.
What are the consequences of branding some action an act of terrorism, or of branding some group a terrorist group? Note, in connection with this question, the ratcheting up of rhetoric surrounding 'cyberterrorism,' with many government officials now listing it as a major ongoing threat (e.g., here and here). Continue reading →
One argument that has been put forward against voting for Scottish independence in the Scottish referendum is that it would be irrational for Scotland to break free of the rest of Great Britain. The grounds for this claim are that the Scottish economy would be significantly worse under independence. This is an empirical claim and for the sake of argument I am going to grant it. What I am interested in is whether, supposing that to be true, it would in fact be irrational. There are a number of things seriously wrong with this inference.