Follow Brian on Twitter by clicking here.
Things I've learned (so far) about how to do practical ethics
I had the opportunity, a few months back, to look through some old poems I'd written in high school. Some, I thought, were pretty good. Others I remembered thinking were good when I wrote them, but now they seem embarrassingly bad: pseudo-profound, full of clichés, marked by empty rhetoric instead of meaningful content. I've had a similar experience today with my collection of articles here at the Practical Ethics blog. And Oh, the things I have learned!
Here are just a few of the lessons that have altered my thinking, or otherwise informed my views about "doing" practical ethics — particularly in a public-engagement context — since my very first blog post appeared in 2011:
It has become commonplace in recent years to note that the 'abortion debate' in America has become entrenched. Indeed, there seem to be few issues in contemporary politics that elicit less common ground than the abortion debate finds in its stalwartly pro-choice and pro-life opponents. It is just as common, if not more so, these days to speak of the 'attack on Roe v. Wade' or 'the attack on women's rights,' particularly in light of recent findings that more abortion restrictions were enacted between 2011 and 2013 in the U.S. than in the entire previous decade. Now more than ever, especially for the pro-choice movement, it is necessary to conceptualize novel approaches to the questions of the beginning, end, and quality of life that sit at the heart of the abortion debate. Here I examine a recent case and how it has the potential to advance this debate. Continue reading →
In a particularly eye-catching pull quote in the November issue of The Atlantic, journalist and scholar Robert Wright claims, "The world's gravest conflicts are not over ethical principles or disputed values but over disputed facts."[1]
The essay, called "Why We Fight – And Can We Stop?" in the print version and "Why Can't We All Just Get Along? The Uncertain Biological Basis of Morality" in the online version, reviews new research by psychologists Joshua Greene and Paul Bloom on the biological foundations of our moral impulses. Focusing mainly on Greene's newest book, Moral Tribes: Emotion, Reason, and the Gap Between Us and Them, Wright details Greene's proposed solution to the rampant group conflict we see both domestically and internationally. Suggesting that we are evolutionarily wired to cooperate or 'get along' with members of groups to which we belong, Greene identifies the key cause of fighting as different groups' "incompatible visions of what a moral society should be."[2] And his answer is to strive for a 'metamorality' – a universally shared moral perspective (he suggests utilitarianism) that would create a global in-group thus facilitating cooperation.
Some weeks ago I attended a lecture by Daniel Dennett at the Oxford Union on religion. As expected, it was a lively presentation that predicted the demise of religion. However, one matter that started me thinking was how Dennett concluded his lecture: he ended by pondering what we might do with all the redundant places of worship once his prophecy was fulfilled. His suggestion was that they might satisfy a secular purpose, as places where the community might come together to address the novel challenges of the modern world. I started me thinking as I wondered whether a belief in religion might be better than atheism for attaining this, or any other, goal. Some, such as Jonathan Haidt (The Righteous Mind (2012)) have suggested that religion is a particularly effective force for bringing people together. Continue reading →
Dale and Leilani Neumann are Pentecostal Christians. Their 11 year old daughter, Kara, fell ill. In fact she had (undiagnosed) diabetes. Her parents refused to obtain medical help. Instead they prayed.
'Kara's father testified that death was never on their minds.  He testified that he knew Kara was sick but was "never to the alarm of death," and even after she died, her father thought that Jesus would bring Kara back from the dead, as he did with Lazarus.
The parents and friends testified that the parents took tangible steps to help Kara.  The mother tried to feed Kara soup and water with a syringe, but the liquid just dribbled out of Kara's mouth.  The father tried to sit Kara up, but she was unable to hold herself up.  At some point, Kara involuntarily urinated on herself while lying unresponsive on the couch, so they carried her upstairs and gave her a quick sponge bath while she lay on the bathroom floor.
At one point, Kara's maternal grandfather suggested by telephone that they give Kara Pedialyte, a nutritional supplement, in order to maintain the nutrients in her body.  The mother responded that giving Kara Pedialyte would be taking away the glory from God.  Kara's mother had told another visiting friend that she believed that Kara was under "spiritual attack."
Friends Althea and Randall Wormgoor testified that they arrived at the Neumanns' home on Sunday at approximately 1:30 p.m.  The Wormgoors saw that Kara was extremely ill and nonresponsive.  Her eyes were partially open but they believed she needed immediate medical attention.  Randall Wormgoor pulled Kara's father aside and told him that if it was his daughter, he would take her to the hospital.  The father responded that the idea had crossed his mind, and he had suggested it to his wife, but she believed Kara's illness was a test of faith for their family and that the Lord would heal Kara….' [1]
But the Lord did not. Or at least not physically. Kara died from diabetic ketoacidosis. The evidence was that, with conventional medical care, she would have lived. Continue reading →
On 9 May 2013, Salla Sariola, from ETHOX, gave a fascinating talk at the St Cross Ethics Seminar, based on work done collaboratively with Bob Simpson (Durham). The presentation focused on the large number of self-poisonings which have been taking place in Sri Lanka, often using lethal agricultural pesticides and herbicides unavailable in many developed countries. This presentation is now available as a podcast at the bottom right of the Oxford Uehiro Centre main webpage. Continue reading →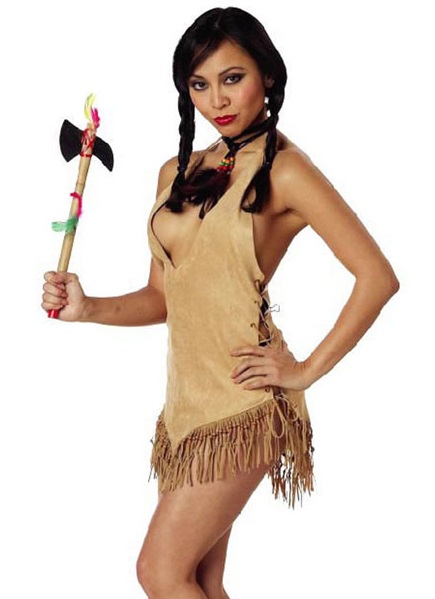 I've been to Cologne recently, one of Germany's main Carnival cities. In the window of a shop I passed, I saw some residues of the just ended Carnival season for sale – amongst other things, a Native American costume. Like many others of the sort, it consisted of a brown faux suede suit, a colourful feather hair decoration, and a little fake axe. And – not to my surprise – it showed far more skin that it concealed. Unfortunately, I didn't take a picture. However, "Indian" Carnival and Halloween costumes like that can be found all over the internet, may it be in the (sadly unavoidable) "sexy" women's version like the one I saw, or in the male "warrior / chief" version.
By Lachlan de Crespigny and Julian Savulescu
An emergency centre doctor working in Germany has claimed 2 nearby catholic hospitals refused to accept a rape victim who needed treatment, in case she was pregnant  . This was allegedly in line with their ethics committee's policy to refuse to examine sexual assault victims in an effort to avoid future treatments such as the morning after pill coming into conflict with the hospital's catholic ethos. The hospitals claim this was a misunderstanding and await an internal inquiry.
The Catholic Church does not support abortion and includes the morning after pill as an abortifacient. It is in violation of Catholic (ethical) standards. The doctor making the claims says that Cologne's Cardinal Meisner had been consulted.
The Catholic Church insists life must be protected with the utmost care from the moment of conception. From the first moment of his or her existence, a human being must be recognized as having the rights of a person. But in this case, they did not only deny the rape victim access to legal contraceptives, they refused to treat or examine her in any way for any of the resulting injuries of the rape. They did not treat her in her hour of need as a person who deserved the utmost care.
It will be interesting to watch the reception of a recent Court of Protection case, as yet unreported, in which a woman with profound learning difficulties was found to have capacity to decide not to terminate her pregnancy.
As so often, the case decided nothing new. But it is a timely reminder of the trite but often overlooked principle that capacity is not an all or nothing thing. The question: 'Does she have capacity?' is always dangerously incomplete. The correct question is always 'Does she have capacity to decide X?'
There was no doubt that she did not have capacity to manage many aspects of her affairs. She was in the bottom 1% of the population so far as intellectual function was concerned. Deputies were appropriately appointed. But, so far as the continuation of her pregnancy was concerned, so what?
It was decided as a matter of fact that she had capacity to decide whether or not to continue with, or to terminate, the pregnancy. And that meant that the Court of Protection had no jurisdiction to decide the matter. No best interests determination could lawfully be made. Continue reading →
In debates about the virtues of religion, it is often difficult for scholars to agree on which interpretation of a particular religion's mandates and precepts is an accurate one.  Do the world's major religions promote civil discourse, tolerance, and mutual respect, or are do the truth claims embedded in their ideologies promote argument, vitriol, and in the worst cases, untold violence?
The former, argues Professor Tony Coady in his final Leverhulme lecture on November 29th, entitled "Religious Positives for Liberal Democracies." (Full podcast)  In his lecture, Coady briefly recaps the arguments from his first two lectures, harshly criticizing the notion that "public" or "secular" reasoning is somehow neutral, and vociferously rebutting the notion that religion and religious people are inherently prone to violence.   While in his first two lectures, Coady focused his attention on the theoretical and philosophical questions which undergird debates about the role of religious reasoning in the public square, in his final lecture, he examines the ways in which religion (using Christianity as an example) upholds liberal virtues that are fundamental to flourishing democratic debate and deliberative democracy.