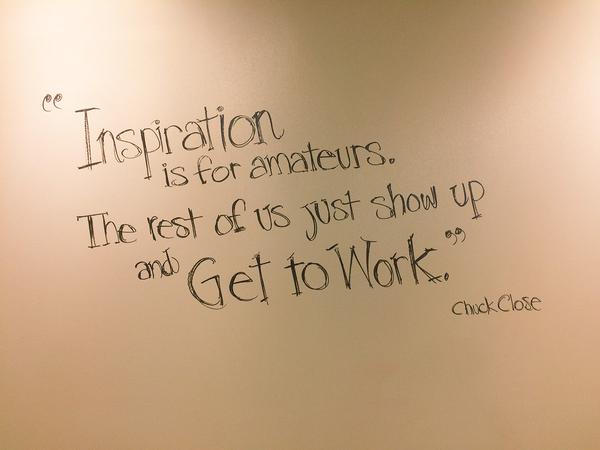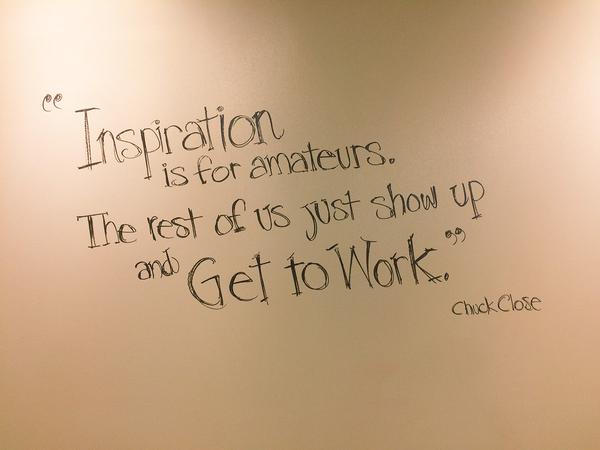 The internet and print media are happy to herald that movie director Lars Von Trier can't work without alcohol. He reports that he tried to be sober and went to AA meetings for half a year, but has now started drinking again in order to be able to work. This is a victory for those who believe that artists are more creative on drugs. As Von Trier himself ranted late last year, before going in rehab, he thinks that going clean will probably mean the end of his career. He probably won't be able to make movies at all, and what he will produce, will be 'shitty'. 'There is no creative expression of artistic value that has ever been produced by ex-drunkards and ex-drug-addicts. Who the hell would bother with a Rolling Stones without booze or with a Jimi Hendrix without heroin?' He states that he wrote the screenplay for Dogville during a 12-day drug binge, but working on the screenplay for Nymphomaniac, while sober, took him 18 months. Continue reading →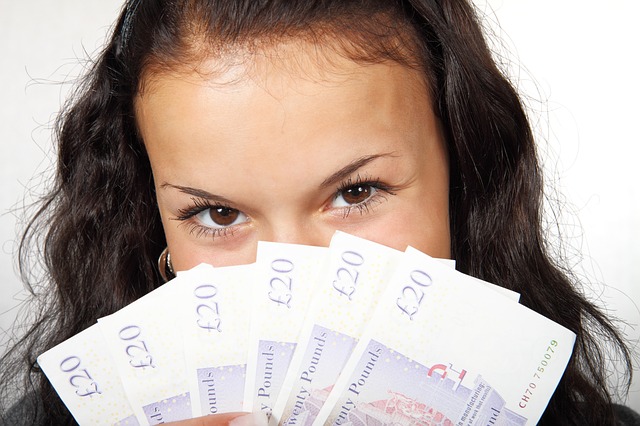 By Nadira Faber
Why do humans help others even when it is costly and nothing is to be expected in return? This question has not only developed into a classic in different empirical disciplines, but is also of high interest for fundraisers like charities who would like to know how to increase donations.
A study recently publish in Current Biology gives interesting real-life evidence for why people help that might sound like a paradox at first: 'competitive altruism'.
I am a Tottenham fan. (I accept your condolences.) One duty of a Tottenham fan is to hate Arsenal. And I am nothing if not a dutiful lad. Is such hatred justified? Continue reading →
As the new season started, there was in the United States debates around the health of participants, responsibilities in and the ethics of American football. In September this year, a 16-year-old player died after a collision with another player. Earlier in the same month, it was reported that brain trauma affects one in three retired players of the National Football League. In a column in the New York Times Magazine, Chuck Klosterman (the magazine's "Ethicist") poses the question: "Is It Wrong to Watch Football?" Is it? I think the very institution is the problem. Continue reading →
Sporting contests are philosophically interesting, as well as enjoyable, because sports and games are full of rules and conventions, which inevitably raise issues of interpretation and give rise to passion about ethics and the spirit of the game. The recent run-out of English batsman, Jos Buttler by the Sri Lankan bowler, Sachithra Senanayake in the deciding one-day international match is a case in point. Buttler was run out at the non-striker's end by the bowler almost in his delivery stride after Buttler had backed up too far The anger, complaint and tutt-tutting in the English media, amounted to a sort of slightly stifled outrage (if that is a possible condition). But there is general agreement that Senanayake did nothing against the laws (rules) of the game, so for those shocked by the run out, there is recourse to such things as violating the spirit of cricket, ungentlemanly behaviour, and the ethics of the matter. (For an interesting discussion of this and other examples of legal but improper behaviour in cricket, such as not "walking" when you know you are "out", see Samir Chopra and David Coady, "Not Cricket" in Sport in Society: Culture, Commerce, Media, Politics, 2007.)
To be clear on the law, Law 42.11 from the International Cricket Council's playing regulations for international cricket states that "the bowler is permitted, before releasing the ball and provided he has not completed his usual delivery swing, to attempt to run out the non-striker".
This could hardly be clearer, so the current debate implicitly or explicitly acknowledges that there is a difference between law and morality, or, less grandly perhaps, the rules and the ethos of an activity. So, it is worth looking more closely at what happened. According to newspaper reports, Buttler had already twice been warned by the bowler when out of his crease as the bowler was about to enter his delivery stride. In spite of this he was well down the pitch when Senanayake broke the bails and appealed. The umpire asked the Sri Lankan captain, Angelo Matthews whether he wanted to withdraw the appeal and he declined to do so. The batsman trudged unhappily from the field, and after the match Alastair Cook, the England captain, when shaking hands with the victorious captain, apparently delivered angry words about the incident.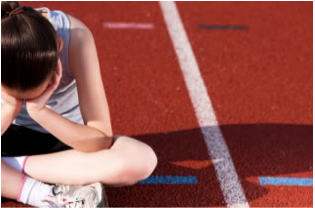 The chief executive of the Girls Day School Trust claimed this week that girls should take part in competitive sport as a way to build confidence and resilience.[1] The claim is particularly about taking part in sports where one wins or loses. As far as is reported, these claims are not based on studies showing the psychological effects of participation in competitive sport, but are nonetheless presented as a supplementary argument for girls to do more sports in schools. Obviously, the primary argument will always be that doing sport is good for your health.
Without large scale empirical research, the claim that taking part in competitive sports builds transferable confidence and resilience remains a hypothesis. I am going to suggest that it is not a particularly convincing one (especially when applied to all girls, and in particular to the girls whom Fraser hopes will take up sport) and that any rhetoric accompanying a drive to promote exercise should stick to the more fundamental argument that it improves health. Continue reading →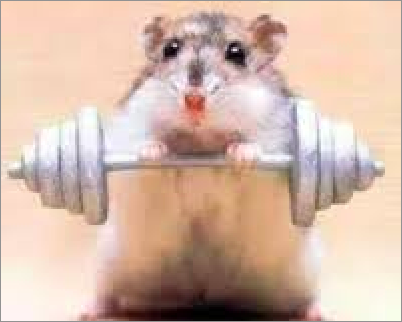 In his article in the Pacific Standard last week, author Bruce Grierson discusses the emerging scientific evidence that the 'will to work out' might be genetically determined. Grierson describes a 'marathon mouse', the descendant of a long line of mice bred for their love of exercise, and a 94-year-old woman called Olga, who is an athletic anomaly. Both the mouse and Olga love to work out. The mouse goes straight to his wheel when he wakes up, running kilometers at a time and Olga – a track and field amateur – still competes in 11 different events. Grierson suggests that cracking the code for intrinsic motivation to exercise would lead to the possibility of synthesizing its biochemical signature: 'Why not a pill that would make us want to work out?', he asks. Such a possibility adds an interesting dimension to the debate about enhancement in sport, and to enhancement debates more generally. Continue reading →
Concussions are prevalent in high-impact and much-beloved sports such as American and Australian football, rugby, and hockey. Concussions are harmful – recent studies link repeated concussions to degraded cognitive performance along a number of measures (Randolph et al. 2013), as well as an increased risk of neurodegenerative conditions such as chronic traumatic encephalopathy (McKee et al. 2013). Concussions are much in the news. Recent events such as the suicide of Dave Duerson and the suicide of Junior Seau have been linked to the long-term effects of repeated concussions, and the governing bodies of many high-impact sports have, of late, been scrambling to address the problems posed by growing awareness of the danger of concussions.
A number of ethical questions arise in connection with this growing awareness. (What should the governing bodies of sports leagues do to protect players? What do teams owe players in such sports? Is the decision to play such a sport, or to continue playing in spite of suffering a concussion, really autonomous? Should fans speak up about player protection, and if not, are they complicit in the harm done to players? And so on.) Here I want to consider one question that has received little attention. It involves the role of parents in fostering participation in high-impact sports. Continue reading →
It used to be the case that fans of Auburn University's football team would gather after victories at Toomer's corner in Auburn, Alabama, to throw rolls of toilet paper into the historic oak trees there. The trees have been removed. Not because Auburn University wanted it that way: Harvey Updyke, a fan of the University of Alabama's football team – Auburn's hated cross-state rival – poisoned the trees in 2010. Updyke was caught when he called in to a local sports radio show to brag about the deed. He was charged with criminal mischief, desecrating a venerated object and damaging agriculture. Although he initially pleaded not guilty by reason of mental disease or defect, he later made a plea deal in which he pleaded guilty to criminal damage of an agricultural facility. He served six months in jail, and was released in June of this year.

This is of course a bad situation. I've been to football games at Auburn, and though I sport-hate their football team, the celebration at Toomer's corner was a great tradition and the trees, themselves, were beautiful. I don't wish to pass more judgment on Updyke, but rather to reflection on an ethical question his action raises. Continue reading →