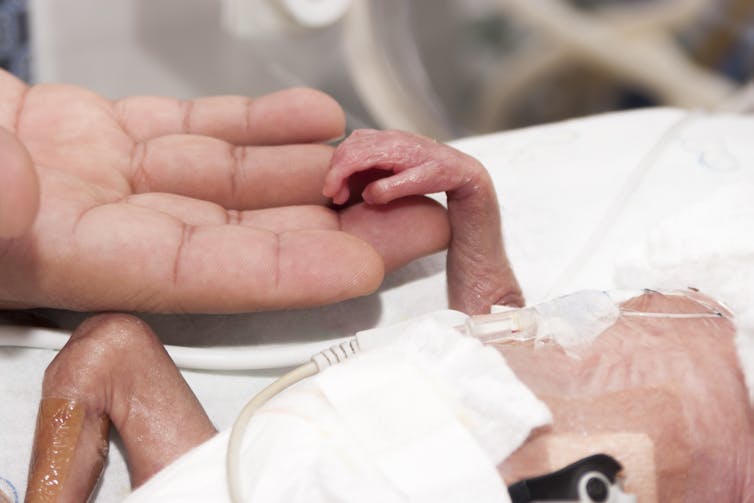 Written by Julian Koplin, University of Melbourne and
Julian Savulescu, University of Oxford
This article is republished from The Conversation under a Creative Commons license. Read the original article.
Researchers have grown groups of brain cells in the lab –
known as 'organoids' – that produce brain waves resembling
those found in premature infants.
from www.shutterstock.com
Scientists have become increasingly adept at creating brain organoids – which are essentially miniature human brains grown in the laboratory from stem cells.
Although brain organoid research might seem outlandish, it serves an important moral purpose. Among other benefits, it promises to help us understand early brain development and neurodevelopmental disorders such as microcephaly, autism and schizophrenia.