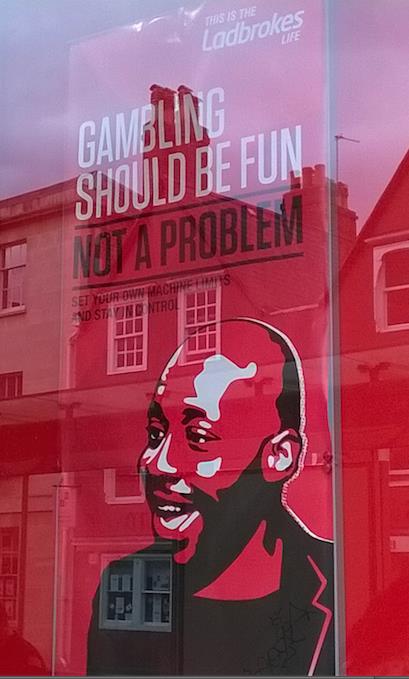 Written by Melanie Trouessin
University of Lyon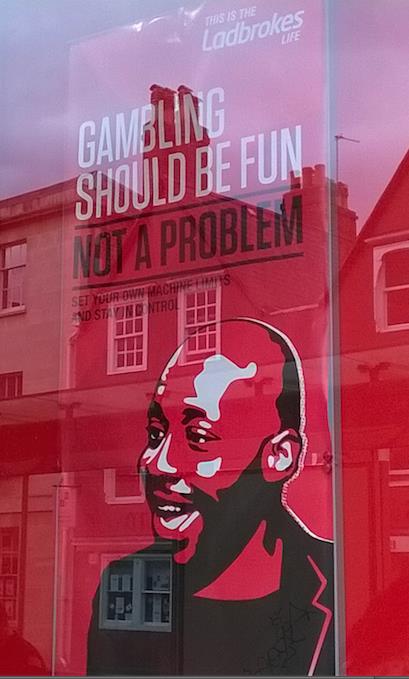 Faced with issues related to gambling and games of chance, the Responsible Gambling program aims to promote moderate behaviour on the part of the player. It is about encouraging risk avoidance and offering self-limiting strategies, both temporal and financial, in order to counteract the player's tendency to lose self-control. If this strategy rightly promotes individual autonomy, compared with other more paternalist measures, it also implies a particular position on the philosophical question of what is normal and what is pathological: a position of continuum. If we can subscribe in some measures of self-constraint in order to come back to a responsible namely moderate and controlled gambling, it implies there is not a huge gulf or qualitative difference between normal gaming and pathological gambling. Continue reading →
Over the past couple of months, the practice of ad blocking has received heightened ethical scrutiny. (1,2,3,4)
If you're unfamiliar with the term, "ad blocking" refers to software—usually web browser plug-ins, but increasingly mobile apps—that stop most ads from appearing when you use websites or apps that would otherwise show them.
Arguments against ad blocking tend to focus on the potential economic harms. Because advertising is the dominant business model on the internet, if everyone used ad-blocking software then wouldn't it all collapse? If you don't see (or, in some cases, click on) ads, aren't you getting the services you currently think of as "free"—actually for free? By using ad-blocking, aren't you violating an agreement you have with online service providers to let them show you ads in exchange for their services? Isn't ad blocking, as the industry magazine AdAge has called it, "robbery, plain and simple"? Continue reading →
* Note that this entry is being cross-posted at the Journal of Medical Ethics blog.
Introduction
Is prostitution harmful? And if it is harmful, should it be illegal to buy (or sell) sexual services? And if so, should there ever be any exceptions? What about for people with certain disabilities—say—who might find it difficult or even impossible to find a sexual partner if they weren't allowed to exchange money for sex? Do people have a "right" to sexual fulfillment? Continue reading →
 Written By: Roy Gilbar, Netanya Academic College, Israel, and Charles Foster
In the recent case of ABC v St. George's Healthcare NHS Trust and others,1 [http://www.bailii.org/ew/cases/EWHC/QB/2015/1394.html] a High Court judge decided that:
(a) where the defendants (referred to here jointly as 'X') knew that Y, a prisoner,  was suffering from Huntingdon's Disease ('HD'); and
(b) X knew that Y had refused permission to tell Y's daughter, Z (the claimant), that he had HD (and accordingly that there was a 50% chance that Z had it (and that if Z had it there was, correspondingly, a 50% chance that the fetus she was then carrying would have HD),
X had no duty to tell Z that Y was suffering from HD. Z said that if she had known of Y's condition, she would have had an abortion. Continue reading →
By Professor Walter Sinnott-Armstrong
Duke University
Vijeth: Where were you? You promised to drive me to the airport, but you never showed up, and I missed my flight. You haven't even said sorry. Why did you let me down?
Felipe: I watched a movie instead.  It was a romantic comedy. Don't be angry with me.
Vijeth: You watched a movie! What kind of excuse is that?
Felipe: It's the newest kind, a neural excuse.  I really wanted to watch the movie, and my desires are lodged in my brain, so my brain made me do it. Continue reading →
On the supposed distinction between culture and religion: A brief comment on Sir James Munby's decision in the matter of B and G (children)
By Brian D. Earp (@briandavidearp)
Introduction
What is the difference between "culture" and "religion" … ? From a legal standpoint, this question is important: practices which may be described as being 'religious' in nature are typically afforded much greater protection from interference by the state than those that are understood as being "merely" cultural. One key area in which this distinction is commonly drawn is with respect to the non-therapeutic alterations of children's genitals. When such alteration is done to female children, it is often said to be a "cultural" practice that does not deserve legal protection; whereas, when it is done to male children, it is commonly said to be a "religious" practice – at least for some groups – and must therefore not be restricted (much less forbidden) by law.
Is this a valid distinction?
New open access publication: announcement:
In a recently published article, Hannah Maslen, Roi Cohen Kadosh, Julian Savulescu and I present an argument about the permissible (and not-so-permissible) uses of non-invasive brain stimulation technology in children. We consider both children who may be suffering from a specific neurological disorder, for whom the stimulation is intended as a 'treatment', and those who are otherwise healthy, for whom the stimulation is intended as 'enhancement'. For the full article and citation, see here:
Maslen, H., Earp, B. D., Cohen Kadosh, R., & Savulescu, J. (2014). Brain stimulation for treatment and enhancement in children: An ethical analysis. Frontiers in Human Neuroscience, Vol. 8, Article 953, 1-5. Continue reading →
Tomorrow  in the House of Lords Lord Falconer's bill on assisted dying will be debated. The bill would allow those who are terminally ill and likely to die within six months to request life-ending drugs from their doctor for the patients to use as and when they see fit.
As might have been expected, there has been huge discussion over the bill, but most of the arguments presented so far are not new, and the same will probably be true tomorrow. But there is one I haven't seen before, put forward recently by Giles Fraser: that assisted suicide is the 'final triumph of market capitalism'. Continue reading →