David Killoren
Dianoia Institute of Philosophy
Australian Catholic University, Melbourne
People often seem to be stubbornly resistant to change. Consider humanity's collective failure to respond adequately to the climate emergency. Consider the lifelong smoker who won't quit even after an emphysema diagnosis. Consider the meat-eater who watches Dominion, resolves to go vegan, and then falls off the wagon the next day. Even when we feel that we have excellent reasons to change our lives, we often drag our feet.
Yet when the coronavirus appeared in late 2019, our antipathy to change suddenly seemed to evaporate. Medical experts and politicians called for sweeping changes and huge numbers of people simply heeded the call. To be sure, there are dissenters. America's deeply strange president is among them. But the degree of compliance with new restrictions and requirements that we've seen in recent weeks is extraordinary. Work, education, dating, dining, art, sport, even casual conversations with strangers—all of these facets of life have been dramatically altered, canceled, or paused for an indefinite period that may last two years or more, and there's been little complaining from the people. If nothing else, the coronavirus crisis demonstrates this: When conditions are ripe, we are willing to upend our lives.
I'm not here to criticize or to defend the way we're responding to the virus. But I want to raise some questions that I think aren't receiving due attention. Continue reading →
Written by Joshua Parker and Ben Davies
One question occupying politicians and healthcare workers in the middle of this global pandemic is whether there will be enough ventilators when COVID-19 reaches its peak. As cases in the UK continue to increase, so too will demand for ventilators; Italy has reported overwhelming demand for the equipment and the need to ration access, and the UK will likely face similar dilemmas. Indeed, one UK consultant has predicted a scenario of having 8 patients for every one ventilator. Aside from anything else, this would be truly awful for the healthcare professionals having to make such decisions and live with the consequences.
Ethics is an inescapable part of medical practice, and healthcare professionals face numerous ethical decisions throughout their careers. But ethics is challenging, often involving great uncertainty and ambiguity. Medics often lack the time to sort through the morass that is ethics.  Many therefore prefer heuristics, toolboxes and a handful of principles to simplify, speed up and streamline their ethics.
Written by Dominic Wilkinson, University of Oxford
This article originally appeared in The Conversation
In a world where the adjective "unprecedented" has become commonplace, the news of British Prime Minister Boris Johnson being admitted to the intensive care unit of St Thomas' Hospital with COVID-19 seemed to take it to a new level.
There is little information in the public domain about Johnson's medical condition, but this is clearly a very serious step. He will only have been transferred to intensive care because it is perceived that his condition is potentially life threatening and there is a possibility that he would need urgent medical attention, including the possible use of mechanical ventilation.
What would happen if that became necessary? Would Johnson's treatment be any different from anyone else with the same condition? Would he receive special treatment because of his political position, because of his importance for the country? Would he be prioritised for a ventilator? Continue reading →

Written by Alberto Giubilini
(a slightly longer version of this blogpost will appear in the journal Think. Link will be provided as soon as available)
It's a sunny Sunda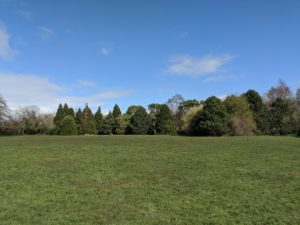 y afternoon, early spring. The kind of afternoon that seems to be inviting you out for a stroll by the river. Maybe have a picnic on the green grass, in that spot over there, away from everyone. Why not?
The simple answer is: because there is a pandemic and the Government is enforcing a lockdown. You should stay home. End of the story.
And there isn't a complex answer. The simple answer really is the end of the story.
But why? You probably understand the reasons for the lockdown. But that is a matter of policy, a general rule for the population. What difference does it make if I just go over there, where there is no one, keeping at distance from everyone? I am not going to harm anyone.
You are (probably) right: it (likely) does not make a difference, and you are (likely) not harming anyone. However, that is not the only relevant question to ask when we ask what we morally ought to do, or what a Government may permissibly require of us.
Let us consider the ethically relevant aspects of this situation. Continue reading →
by Anders Sandberg
The Covid-19 pandemic is not the end of the world. But it certainly is a wake-up call. When we look back on the current situation in a year's time, will we collectively learn the right lessons or instead quickly forget like we did with the 1918 flu? Or even think it was just hype, like Y2K?
There are certainly plenty of people saying this is the new normal, and that things will never be the same. But historically we have adapted to trauma rather well. Maybe too well – we have a moral reason to ensure that we do not forget the harsh lessons we are learning now.