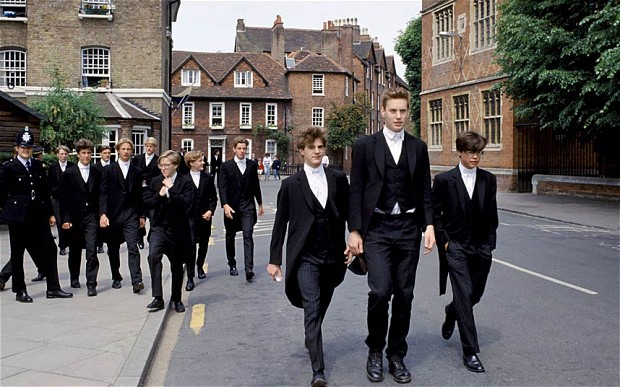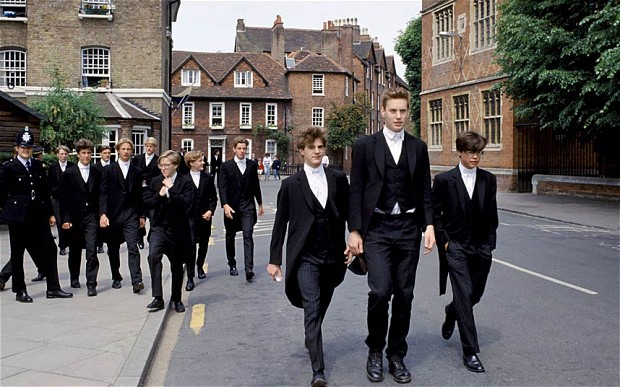 (Photo: Daily Telegraph)
I am a bitter opponent of private education. All my political hackles rise whenever the subject is mentioned.
Yet of my four currently school-aged children, one ('A') is educated privately (at a specialist choir school), and another ('B', who is dyslexic) will shortly be in private education (at a hip, Indian-cotton swathed, high-fibre, bongo-drumming, holistic school). The two others ('C' and 'D') are currently in state primary schools. There are two older children too ('E' and 'F') They were both educated privately, at a fairly traditional school.
How can I live with myself?
One way would be to avert my eyes from the apparently plain discrepancy between my actions and my political convictions. That's often been my strategy. But I want to attempt some kind of defence – at least in relation to A and B, and lay the ground for a potential defence in relation to C and D, should we choose to educate them privately. Continue reading →