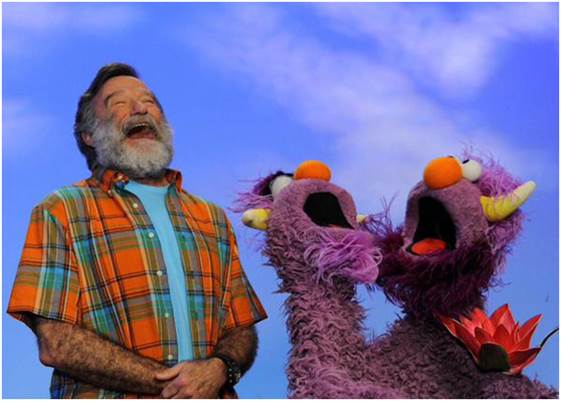 Written By David Aldridge, Oxford Brookes University
This is a cross post from Dave Aldridge's blog
Ahead of a talk to be given at the Institute of Education, Tom Bennett, behaviour guru and figurehead of the ResearchEd movement, invited questions via twitter that he hoped he could address in his seminar.  One tweeter asked "Is it cruel to make [children] read/ write/ think in silence?"  Bennett's response on twitter was a one word, "no", accompanied by this picture of guffawing muppets. Continue reading →
Written By Anders Herlitz
Rutgers, The State University of New Jersey
 One of the most heated debates in "Western" countries these days concerns how to deal with individuals who either have traveled or consider traveling to Syria or Iraq in order to join Daesh and return to a "Western" country in which they are citizens. Australia recently announced that they plan to strip Australian-born individuals who fight with Daesh of their Australian citizenship. The United Kingdom already has laws that allow them to strip citizens of their British nationality if it is "conductive to the public good." Sweden, my home country, gained international attention in somewhat suspicious circles for what to many seemed to be the complete opposite approach to the problem: the city of Stockholm has outlined a plan for how to deal with members of extremist movements, which involves what they call inclusive measures such as assistance with finding housing as well as an occupation, but also health efforts needed to deal with trauma and PTSD that are expected to be common among participants in warfare. Needless to say perhaps, the idea that Swedish tax money could go to treat the trauma of a person who himself decided to travel to a foreign country to participate in barbarism has generated quite an emotional reaction. I'd like to take this opportunity to scratch the surface of the ethical problems of this general problem, show why Stockholm did the right thing, and underline that we are having really, really bad moral luck. Continue reading →
Written by Darlei Dall'Agnol [1]
Professor of Ethics at the Federal University of Santa Catarina, Brasil
We humans are, as social beings, care-dependent creatures. Since the very moment we are born (or even before), we need all sorts of attention to meet our basic needs: we must be fed, clothed, sheltered, protected from many kinds of harm and so on. As infants, we need to learn how to become ordinary humans by walking, talking, socializing, etc. all activities mastered –or not– by training and other forms of educational care. Even as adults, as autonomous agents, we need constantly to look after ourselves, so self-care plays a vital role throughout our entire existences. Later in life, most of us, might become vulnerable again and will need to be cared for once more.
Caring may, however, go wrong in many different ways. For one thing, it may be insufficient to attend the basic needs of the cared-for. Thus, it may turn into negligence or even malpractice of the one "caring". Moreover, it may degenerate into forms of paternalism when the person looking after another imposes her own views on a vulnerable individual, for example, a parent or a teacher on a teenager learning how to be independent; a doctor or a nurse on a patient in need of medical attention; a scientist on a subject of research etc. This is indeed disrespectful to the cared-for. Besides, caring may reveal anxiety, that is, it sometimes may be accompanied by negative feelings compromising the well-being of the one-caring. Then, an important question arises: under which conditions can we say that a person knows-how to care properly? Continue reading →
Written By Professor Jeff McMahan
On this day in the US, around thirty people will be killed with a gun, not including suicides.  Many more will be wounded.  I can safely predict this number because that is the average number of homicides committed with a gun in the US each day.  Such killings have become so routine that they are barely noticed even in the local news.  Only when a significant number of people are murdered, particularly when they include children or are killed randomly, is the event considered newsworthy.
Yet efforts to regulate the possession of guns in the US are consistently defeated. Continue reading →
The latest issue of the Journal of Medical Ethics is out, and in it, Professor Nigel Biggar—an Oxford theologian—argues that "religion" should have a place in secular medicine (click here for a link to the article).
Some people will feel a shiver go down their spines—and not only the non-religious. After all, different religions require different things, and sometimes they come to opposite conclusions. So whose religion, exactly, does Professor Biggar have in mind, and what kind of "place" is he trying to make a case for?
On the supposed distinction between culture and religion: A brief comment on Sir James Munby's decision in the matter of B and G (children)
By Brian D. Earp (@briandavidearp)
Introduction
What is the difference between "culture" and "religion" … ? From a legal standpoint, this question is important: practices which may be described as being 'religious' in nature are typically afforded much greater protection from interference by the state than those that are understood as being "merely" cultural. One key area in which this distinction is commonly drawn is with respect to the non-therapeutic alterations of children's genitals. When such alteration is done to female children, it is often said to be a "cultural" practice that does not deserve legal protection; whereas, when it is done to male children, it is commonly said to be a "religious" practice – at least for some groups – and must therefore not be restricted (much less forbidden) by law.
Is this a valid distinction?
Are human rights natural or conventional? That is, does one possess human rights in virtue of being a member of the human race, or, do these rights only come into existence only once they have been written in by some sovereign body? This question was at the heart of Michael Boylan's St. Cross Seminar, 'Natural Human Rights', given on Thursday 27th November (spoiler alert, he sides with the former in both cases!). The seminar explored the central argument in Boylan's recently published book, Natural Human Rights: A Theory. In it, he argues that one can "bridge the fact/value chasm to create binding positive duties that recognize fundamental human rights claims." Boylan covered a lot of material during his talk, and so in what follows I shall focus on the positive arguments made in order to get a feel for the substantial element of the seminar. You can find a recording of the talk here.
Continue reading →