Written by: Rajiv Shah, PhD Candidate, Faculty of Law, University of Cambridge
Donald Trump suggested that women who have abortions should face punishment. For that he was criticised by both the pro-choice side and the pro-life side. The latter claimed that their view is that women should not face punishment for having abortions but that only providers should. This raises the interesting question of whether the pro-life position is coherent. It would seem that it is not. If the foetus has the right to life then having an abortion is like murder and so those who abort should be treated as such. This post argues that the pro-lifer can coherently reject this implication whilst still holding that the foetus has the right to life. Since it considers the responses a pro-lifer could make this post will assume for the sake of argument that the foetus does have a right to life. Continue reading →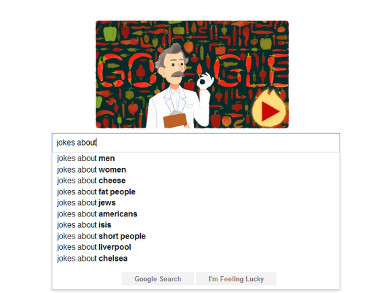 This essay received an Honourable Mention in the Undergraduate Category of the Oxford Uehiro Prize of Practical Ethics
Written by New College Oxford student Raphael Hogarth
Three moral agents walk into a bar. They get to joking and, with each round, their banter becomes more risqué. After the second pint, Agent A ventures a humourless and offensive joke about Jews and big noses: Agents B and C scowl and move on. After the third pint, Agent A has another crack with a joke about the holocaust – a more insensitive joke, but also apparently one with more potential to amuse. Agent B can't help but giggle; Agent C is incandescent with outrage. Agents A and B retort in chorus: "But it's funny!"[1] Continue reading →
This essay was a finalist in the Graduate Category of the 2nd Annual Oxford Uehiro Prize in Practical Ethics
Written by University of Oxford Student, Yutang Jin
In a family, parents can exert enormous influence on their children. Parents tend to implant in their children's mind, for good or ill, values and ideas which go on to guide their whole lives. This essay focuses on this relationship and discusses what justification we can have for parental influence over their children.
The dominant discourse in addressing the parent-child relationship is that of moral rights. I argue, however, that the liberal discourse of rights, sound as it may be, has lots of drawbacks that disqualify it from being a cogent account of family relationships. I then go on to craft a Confucian framework whereby to discuss how parents and children should behave to each other. My main argument is that parents' influence is justifiable insofar as parents comply with moral rules that regulate their relationship with children, and these rules are subject to public justification and rectification. Continue reading →
This essay is a joint winner in the Oxford Uehiro Prize in Practical Ethics undergraduate category.
Written by University of Oxford student, Carolina Flores Henrique
I will argue that feminists should move some of their attention to evidence-based, cost-effective interventions targeted at improving the lives of women in poor countries. In particular, feminists in rich countries should shift resources to supporting interventions that improve health (e.g. fistula treatment), allow women to make their own reproductive choices (e.g. contraception distribution), and empower women economically (e.g. direct cash transfers) in poor countries.
Feminists should fundraise for and donate to effective charities working in these cause areas; bring their skills to researching effective ways to improve women's
health and economic standing in poor countries; and give more of a voice to women in poor countries and the obstacles they face.  Continue reading →
Written by Richard Ngo , an undergraduate student in Computer Science and Philosophy at the University of Oxford.
Neil Levy's Leverhulme Lectures start from the admirable position of integrating psychological results and philosophical arguments, with the goal of answering two questions:
(1) are we (those of us with egalitarian explicit beliefs but conflicting implicit attitudes) racist?
(2) when those implicit attitudes cause actions which seem appropriately to be characterised as racist (sexist, homophobic…), are we morally responsible for these actions? Continue reading →
 This essay received an Honourable Mention in the graduate category of the Oxford Uehiro Prize in Practical Ethics
Written by University of Oxford Dphil candidate Areti Theofilopoulou
Introduction
On March 4th 2015, the graffiti team "Icos & Case" covered the National Technical University of Athens with an enormous black and white mural[i]. The graffiti was viewed as a political statement regarding the country's socioeconomic crisis. In fact, the University was chosen due to its history as a centre of resistance during Greece's dictatorship. Although public opinion over the permissibility of the graffiti was divided, the media and the state overwhelmingly opposed it. Eventually, the state decided to remove it, claiming it was an act of vandalism.
This recent example gives rise to the following question: is graffiti ever morally permissible? In other words, are the actions of graffiti artists always blameworthy? Taking "graffiti" to mean writing or drawings created on a public building or other public surface, I will argue that, under certain circumstances, it is morally permissible. If we grant that all morally permissible actions should be legal, we may further conclude that governments should not prosecute graffiti artists. Even if one does not accept this corollary, however, the argument regarding permissibility still stands.
As addressing the issue of private property is not possible on this occasion, the discussion will be limited to graffiti on public buildings. Moreover, an abstract commitment to equality and liberty will be assumed. Continue reading →
This essay received an Honourable Mention in the undergraduate category of the Oxford Uehiro Prize in Practical Ethics.
Written by University of Oxford student, Mahmoud Ghanem
The Case For Computer Assisted Ethics
In the interest of rigour, I will avoid use of the phrase "Artificial Intelligence", though many of the techniques I will discuss, namely statistical inference and automated theorem proving underpin most of what is described as "AI" today.
Whether we believe that the goal of moral actions ought to be to form good habits, to maximise some quality in the world, to follow the example of certain role models, or to adhere to some set of rules or guiding principles, a good case for consulting a well designed computer program in the process of making our moral decisions can be made. After all, the process of carrying out each of the above successfully at least requires:
(1) Access to relevant and accurate data, and
(2) The ability to draw accurate conclusions by analysing such data.
Both of which are things that computers are very good at. Continue reading →
Author: Neil Levy, Leverhulme Visiting Professor
Podcasts of Prof Levy's Leverhulme Lectures can be found here:
http://media.philosophy.ox.ac.uk/uehiro/HT16_LL_LEVY1.mp3
and http://media.philosophy.ox.ac.uk/uehiro/HT16_LL_LEVY2.mp3
Fergus Peace's responses to my lecturers are interesting and challenging. As he notes, in my lectures I focused on two questions:
(1) are we (those of us with egalitarian explicit beliefs but conflicting implicit attitudes) racist?
(2) When those attitudes cause actions which seem appropriately to be characterized as racist (sexist, homophobic…), are we morally responsible for these actions (more precisely, for the fact that they can be classified in these morally laden terms)?
He suggests that these questions simply are not important ones to ask. Getting clear on how we ought to respond to implicit biases (what steps we ought to take to mitigate their effects or to eliminate them) matters, but asking whether a certain label attaches to us does not. Nor does it matter whether we are morally responsible for the actions these attitudes cause.
The first challenge seems to me to be a good one. I will discuss that challenge after I have discussed the question concerning our moral responsibility. This challenge seems very much weaker.
Author: Fergus Peace, BPhil student, University of Oxford
Podcasts of Prof. Levy's Leverhulme lectures are available here:
http://media.philosophy.ox.ac.uk/uehiro/HT16_LL_LEVY1.mp3
and http://media.philosophy.ox.ac.uk/uehiro/HT16_LL_LEVY2.mp3
It's only a little more than forty years ago that George Wallace won the contest for Governor of Alabama by running ads with slogans like "Wake up Alabama! Blacks vow to take over Alabama" and "Do you want the black bloc electing your governor?" That year, 1970, 50% of people surveyed in the American South said they would never – under any circumstances – vote for a black President. By 2012, that number was down by 8%, and it's hard to deny that open, avowed racism has been in steep decline for most of the last forty years. But even as people's overt commitment to racism declines, experiments still show that black candidates are less likely to be given job interviews than equally qualified white candidates; African-Americans are still disproportionately likely to be imprisoned, or shot by police.
So what's going on? That is the motivating puzzle of Professor Neil Levy's Leverhulme Lectures, and his answer centres on an increasingly well-known but still very disturbing psychological phenomenon: implicit bias. There are a range of tests which have uncovered evidence of implicit negative attitudes held – by a majority of white Americans, but a sizeable number of black Americans too – against black people. Harvard University's 'Project Implicit' has a series of Implicit Association Tests (IATs); Keith Payne, among others, has developed tests of what he calls the Affect Misattribution Procedure (AMP). IATs ask us to sort faces and words according to their race and 'valence', and we find that task much easier when we have to associate black faces with negative words than we do otherwise. Tests of the AMP ask subjects to rate the pleasantness of an image which is entirely meaningless to them – a Chinese character, for people who don't speak Chinese – and find that they rate it less pleasant if they're shown an image of a black face immediately beforehand.
There's no doubt these results are unsettling. (If you want to do an IAT online, as you should, you have to agree to receiving results you might disagree or be uncomfortable with before you proceed.) And they're not just subconscious attitudes which are uncomfortable but insignificant; implicit bias as measured by these various tests is correlated with being less likely to vote for Barack Obama, and more likely to blame the black community for violence in protests against police brutality. Tests in virtual shooting ranges also reveal that it correlates with being more likely to shoot unarmed black men when given the task of shooting only those carrying weapons. Implicit biases certainly seem to cause, at least partly, racist actions and patterns of behaviour, like being quicker to shoot at unarmed black people and less likely to invite them for job interviews.
Professor Levy's lectures grappled with two questions about these attitudes: first, do they make you a racist; and second, are you morally responsible for actions caused by your implicit biases? If you, like me, abhor racism and make that abhorrence at least some part of your political and social identity, but nonetheless come away with a "moderate automatic preference for European … compared to African" on the race IAT, then are you – protestations to the contrary – a racist? His answer to this question in the first lecture, based on the current state of conceptual investigation of what racism is and empirical evidence about the character of implicit biases, was a qualified no: they don't clearly count as beliefs, or even as feelings, in a way that could let us confidently call people racist just because they possess them.
The second question is similarly complex. When interviewers prefer white applicants over equally qualified black ones, due to their implicit attitudes, are they responsible for the racist character of that action? Levy focused largely on the 'control theory' of moral responsibility, which says that you're responsible for an action only if you exercise sufficient control over it. Levy's answer to this question is a pretty clear no: implicit attitudes don't have the right sort of attributes (in particular, reliable responsiveness to reasons and evidence) to count as giving you control over the actions they cause.
I find it very hard to disagree with the core of Professor Levy's arguments on his two questions. The points I want to make in response come from a different direction, because after listening to the two lectures I'm not convinced that these are the important questions to be asking about implicit bias.