Written by Christopher Chew
Monash University
 JOURNALIST:
Treasurer, do you accept that housing in Sydney is unaffordable and the only way we're going to make it affordable is if real house prices in real terms actually fall over the near term?
TREASURER JOE HOCKEY:
No. Look, if housing were unaffordable in Sydney, no one would be buying it…it's expensive.…but, having said that…a lot of people would much rather have their homes go up in value…
JOURNALIST:
You say that housing is affordable…what about for first home buyers…people that don't have access to equity in other properties?
TREASURER JOE HOCKEY:
…the starting point for a first home buyer is to get a good job that pays good money… you can go to the bank and you can borrow money and that's readily affordable…
Source: http://jbh.ministers.treasury.gov.au/transcript/144-2015/
Recent careless comments made by Australian Treasurer Joe Hockey during a radio interview (see above) have provoked a firestorm of media outrage and scorn, with accusations of being 'out of touch' and elitist. In all fairness, more has been made of these comments than is likely warranted – though the Treasurer's enviable property portfolio, including an AUD$5.4 million primary residence, a history of previous embarrassing gaffes hasn't helped.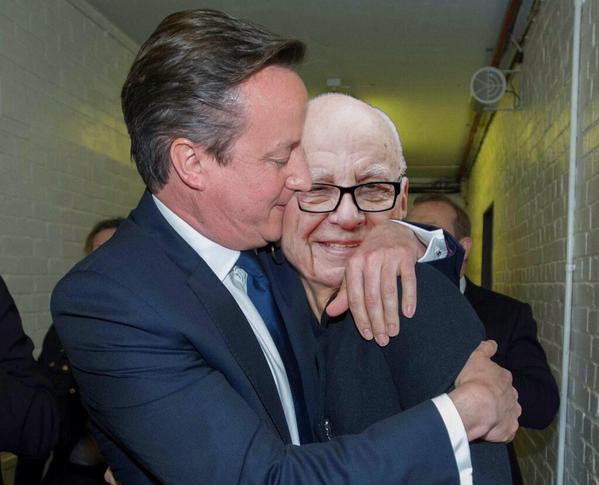 Follow Rebecca on Twitter here
One of the first things I did after seeing the depressing election news this morning was check to see which of my Facebook friends 'like' the pages of the Conservatives or David Cameron, and unfriend them. (Thankfully, none of my friends 'like' the UKIP page.) Life is too short, I thought, to hang out with people who hold abhorrent political views, even if it's just online.
This marked a change of heart for me. Usually, I try to remain engaged with such people in the hope that I might be able to change their views through debate. (Admittedly, I don't always engage constructively with them. Sometimes, late at night, when my brain is too tired to do anything fancy and I spot an offensive tweet by a UKIP supporter, the urge to murder them in 140 characters is too difficult to resist.) Did I do the wrong thing? Should I have kept my Conservative friends?
Last week, the Crown Prosecution Service announced that it would not pursue further action against Oxford Union president Ben Sullivan, due to insufficient evidence arising from an investigation into the two accusations of rape and attempted rape made against him. In early May, Sullivan was arrested and released on bail, prompting a chaotic six-week period for the Union as the Thames Valley Police investigated the claims made against him. After Sullivan refused to resign, a number of high-profile speakers, including the UK director of Human Rights Watch, the Interpol secretary-general, and a Nobel Peace prize winner, pulled out of their speaking commitments as part of a larger boycott of Union events.
In an open letter (which has since been taken down) calling for the boycott, students Sarah Pine, who is Oxford University Student Union's Vice President for Women, and Helena Dollimor wrote, "Remaining in his presidency continues to offer prestige and power to someone who is being investigated for rape. This undermines the severe nature of allegations of sexual offences." In contrast, Oxford professor A.C. Grayling penned a response to the letter refusing to cancel his scheduled talk at the Union, noting, "I simply cannot, in all conscience, allow myself to act only on the basis of allegations and suspicions, or of conviction by the kangaroo court of opinion, or trial by press…" In this post, I look at the spectrum of responses in the wake of Sullivan's arrest, of which these two examples represent the poles. More broadly, I consider how we ought to respond – both as individuals and a society – when those in positions of power are accused of rape or other sexual offences. Continue reading →
By Kei Hiruta
The latest music video by the Canadian singer Avril Lavigne has been accused of racism and cultural appropriation.[i] Bearing the name of the world-famous Sanrio character, 'Hello Kitty' shows the pop star singing and dancing in what appears to be a girl's room in Tokyo. She also explores the city, shopping at a candy store, eating sushi, drinking shochu, and waving at her fans as she strolls in the fashionable Shibuya area. Throughout, she is accompanied by four young Japanese women, acting as backup dancers inside the room and following her outside. Continue reading →
In a particularly eye-catching pull quote in the November issue of The Atlantic, journalist and scholar Robert Wright claims, "The world's gravest conflicts are not over ethical principles or disputed values but over disputed facts."[1]
The essay, called "Why We Fight – And Can We Stop?" in the print version and "Why Can't We All Just Get Along? The Uncertain Biological Basis of Morality" in the online version, reviews new research by psychologists Joshua Greene and Paul Bloom on the biological foundations of our moral impulses. Focusing mainly on Greene's newest book, Moral Tribes: Emotion, Reason, and the Gap Between Us and Them, Wright details Greene's proposed solution to the rampant group conflict we see both domestically and internationally. Suggesting that we are evolutionarily wired to cooperate or 'get along' with members of groups to which we belong, Greene identifies the key cause of fighting as different groups' "incompatible visions of what a moral society should be."[2] And his answer is to strive for a 'metamorality' – a universally shared moral perspective (he suggests utilitarianism) that would create a global in-group thus facilitating cooperation.
So the US government is likely being shutdown, which will suspend the work of many government agencies, including the Center for Disease Control (CDC). But, fair citizens, I reassure you – in its wisdom, the US Congress has decided that the military's salaries will be excluded from the shutdown.
With all due respect to military personnel, this is ludicrous. The US military is by far the world's largest, there is little likelihood of any major war (the last great power war was in 1953), and no sign of minor wars starting, either. Suspended salaries may be bad for morale and long term retention, but they aren't going to compromise US military power.
Contrast with the CDC's work. The world's deadliest war was the second world war, with 60 million dead, over a period of years (other wars get nowhere close to this). The Spanish flu killed 50-100 million on its own, in a single year. Smallpox couldn't match that yearly rate, but did polish off 300-500 million of us during the 20th century. Bog standard flu kills between a quarter and a half million every year, and if we wanted to go back further, the Black Death wiped out at least a third of the population of Europe. And let's not forget HIV with its 30 million deaths to date.
No need to belabour the point… Actually there is: infectious diseases are the greatest killers in human history, bar none. If any point needs belabouring, that's one. And a shutdown would have an immediate negative impact on public health: for instance, the CDC would halt its influenza monitoring program. Now, of course, this year's flu may not turn out to be pandemic – we can but hope, because that's all we can do now! And if we have another SARS starting somewhere in the United States, it will be a real disaster.
We're closing our eyes and hoping that the greatest killer in human history will be considerate enough to not strike while we sort out our politics.
Would you trust a minister of finance explaining how he just fixed the latest euro-zone deal if he came out of the summit chambers tipsily waving a glass of wine? No? What about if he gave a press conference after an all-night session? Most likely nobody would even notice.
Yet 24 hours without sleep has (roughly) the same effect on decision-making as a 0.1% blood alcohol content (six glasses of wine in an hour). You would not be allowed to drive at this alcohol level, but you are apparently allowed to make major political decisions.
The example is from a blog essay (in Swedish) by Andreas Cervenka, where he asks the sensible question: can we trust sleep-deprived political leaders?