Yesterday, Charles Foster discussed the recent study showing that Facebook 'Likes' can be plugged into an algorithm to predict things about people – things about their demographics, their habits and their personalities – that they didn't explicitly disclose. Charles argued that, even though the individual 'Likes' were voluntarily published, to use an algorithm to generate further predictions would be unethical on the grounds that individuals have not consented to it and, consequently, that to go ahead and do it anyway is a violation of their privacy.
I wish to make three points contesting his strong conclusion, instead offering a more qualified position: simply running the algorithm on publically available 'Likes' data is not unethical, even if no consent has been given. Doing particular things based on the output of the algorithm, however, might be. Continue reading →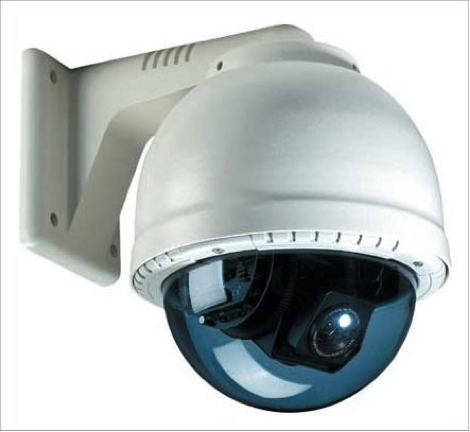 We all know that we are under CCTV surveillance on many occasions each day, particularly when we are in public places. For the most part we accept that being – or potentially being – watched in public places is a reasonable price to pay for the security that 24-hour surveillance offers. However, we also have expectations about what is done with CCTV footage, when, and by whom. A recent discussion with a friend threw up some interesting questions about the nature of these expectations and their reasonableness.
My friend works in a bar where, unsurprisingly, there are several CCTV cameras. Everyone knows where these cameras are and that they are permanently in operation – there is not supposed to be any secrecy. Whilst the primary purpose of the cameras is to promote security, a member of the management team has begun to use them in a way that could be seen as ethically problematic: she logs on to view the footage in real-time, remotely, at her home. In addition to watching the footage, the manager has also addressed points of staff discipline based on what she sees. Perhaps particularly troubling is that she has commented on the way a member of staff behaved when no one was around – when the member of staff thought that she was 'alone'. Continue reading →
Alastair Croll has written a thought-provoking article, Big data is our generation's civil rights issue, and we don't know it. His basic argument is that the new economics of collecting and analyzing data has led to a change in how it is used. Once it was expensive to collect, so only data needed to answer particular questions was collected. Today it is cheap to collect, so it can be collected first and then analyzed – "we collect first and ask questions later". This means that the questions asked can be very different from the questions the data seem to be about, and in many cases they can be problematic. Race, sexual orientation, health or political views – important for civil rights – can be inferred from apparently innocuous information provided for other purposes – names, soundtracks, word usage, purchases, and search queries.
The problem as he notes is that in order to handle this new situation is that we need to tie link what the data is with how it can be used. And this cannot be done just technologically, but requires societal norms and regulations. What kinds of ethics do we need to safeguard civil rights in a world of big data?
Croll states:
…governments need to balance reliance on data with checks and balances about how this reliance erodes privacy and creates civil and moral issues we haven't thought through. It's something that most of the electorate isn't thinking about, and yet it affects every purchase they make.
This should be fun.
Would a transparent society where we could all watch each other be a better society? A recent paper has made me wonder whether the big problem might not be privacy, but purists.