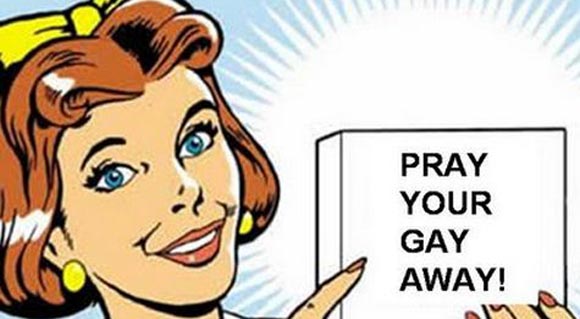 In his second Leverhulme Lecture on November 22nd, Professor Tony Coady focused on the issues underlying the common assertion that we ought to exclude religious arguments from deliberations in the political sphere of liberal democratic societies. Coady traces this idea to arguments by Audi and Rawls on 'secular reasons' and 'public reasons' respectively, which suggest that the sorts of reasons and arguments made in public policy decision-making ought to be secular or neutral, in the sense of being accessible to all reasonable citizens, on the basis of mutual respect.
However, Coady raises a number of questions that demonstrate the problematic nature of this concept of 'deliberative restraint.' Perhaps most fundamentally, how can we in practice distinguish between religious reasons and non-religious reasons? Must an argument cite God in order to be considered a 'religious argument' or merely appear to be influenced by religious concepts? The later would probably exclude arguments from the natural law tradition or those based on human dignity, which in fact look quite similar to non-religious arguments. Furthermore, how can we know whether an individual accepts a given reason because it comes from a religious source or because it appeals to him independently? Finally, why do we think that mutual respect requires the articulation of only non-religious reasons in the public sphere? It seems religious individuals can demonstrate mutual respect for fellow citizens in many other ways, through respect for procedural and constitutional practices for instance, without excluding religious arguments. Continue reading →
"BDSM [Bondage, Discipline, Sadism, Masochism] might be mainstream now, but it has a new PR problem. I blame Christian Grey." writes 'sexual submissive' Sophie Morgan in an article in the Guardian.
I started reading E.L. James' Fifty Shades of Grey but didn't get very far. It's very badly written (guess that's no longer a secret) and, well, I found it incredibly boring (Pride and Prejudice is more exciting, I think). In any case, the book is just a starting point for something I began thinking about after a recent conversation with a friend who is part of the 'BDSM  community'.
The legal status of BDSM varies from country to country. In the UK, it is illegal if it results in any injury which is more than "transient or trifling". Possessing extreme pornography is a criminal offence, which, for obvious reasons, may be problematic for those who are into SM. Moreover, those who engage in any kind of BDSM are not legally protected against discrimination on the basis of their sexual preferences (for example, they can be, and have been, fired for that reason).
I haven't studied the issue in depth, but it seems to me that BDSM should be legal, the main reason being that it concerns a consensual sexual act by adults that doesn't cause harm to third parties. (There's an interesting paper by Nafsika Athanassoulis arguing why SM can be considered a consensual sexual act). But I was thinking about a further question. Should we put more effort into breaking the BDSM taboo? For example, in countries where BDSM is legal, should it be part of general sexual education?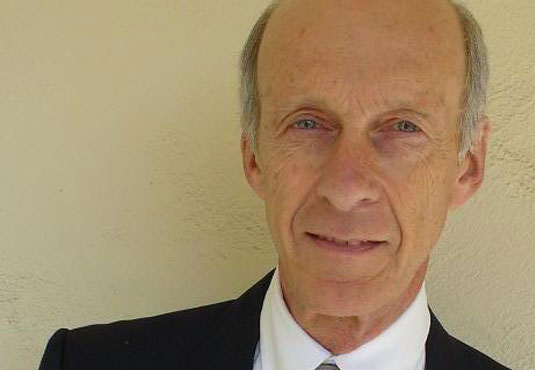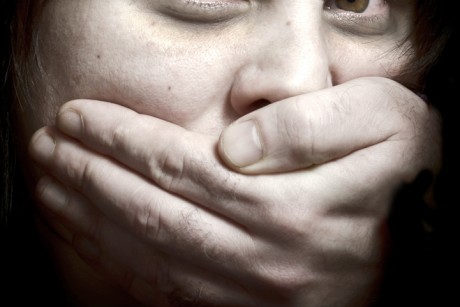 See Brian's most recent previous post by clicking here.
See all of Brian's previous posts by clicking here.
Follow Brian on Twitter by clicking here.
"Legitimate rape," moral consistency, and degrees of sexual harm
Should abortions be allowed in the case of rape? Republican Todd Akin—running for the U.S. Senate from the state of Missouri—thinks not. His reasoning is as follows:
From what I understand from doctors, [pregnancy resulting from rape is] really rare. If it's a legitimate rape, the female body has ways to try to shut that whole thing down. But let's assume that maybe that didn't work or something. I think there should be some punishment. But the punishment ought to be of the rapist, and not attacking the child.
There appears to be no scientific basis for the claim that the trauma of forced intercourse can interrupt ovulation or in any other way prevent a pregnancy; indeed pregnancy is just as likely after rape as after consensual sex, according to the evidence I have seen. This news article sums up the relevant data – though please note that one of my readers [see comments] takes issue with the standard interpretation of the most frequently-cited studies.
Let's start, for now, then, with a bit of data that is not in question: thousands of pregnancies per year, in the U.S. alone, ensue from cases of reported rape or incest–either through the caveat of Akin's theory that "maybe [the body's defenses] didn't work or something" or through the medically orthodox explanation that the body has no such defense. Assuming that falsely reporting rape is relatively rare, as seems to be the case; and acknowledging that many rapes are never reported in the first place, we should be able to agree that pregnancies resulting from rape are a life-changing reality for thousands of women on an annual basis. By "rape" I mean any penetrative act done without clear consent; and here I'm calling attention to the sub-set of such acts that result in conception. I won't say much about the term "legitimate" — which I find troubling in a hundred ways — simply because other writers have gone to town on it, and I want to say something new.
Now, given everything I've just said, what could be going on with Todd Akin's moral reasoning for him to casually downplay the relevance of rape and incest to the abortion debate while maintaining, as he does, that there should be no exceptions to anti-abortionism even in those cases? Psychologist Brittany Liu uses the notion of "moral coherence" to provide an explanation: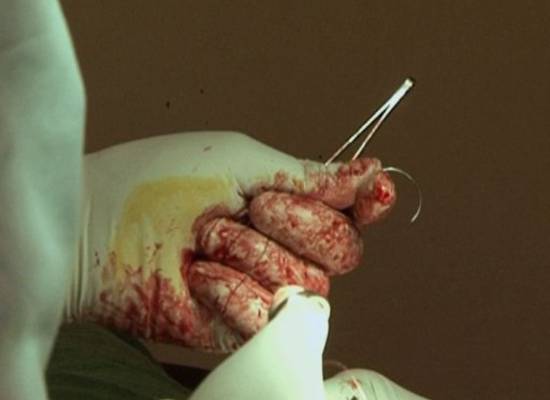 * Note: this article has been re-posted at various other sites, sometimes with minor edits. This is the original and should be referred to in case of any discrepancies.
A fatal irony: Why the "circumcision solution" to the AIDS epidemic in Africa may increase transmission of HIV
1. Experimental doubts 
A handful of circumcision advocates have recently begun haranguing the global health community to adopt widespread foreskin-removal as a way to fight AIDS. Their recommendations follow the publication of three [1] randomized controlled trials (RCTs) conducted in Africa between 2005 and 2007.
These studies have generated a lot of media attention. In part this is because they claim to show that circumcision reduces HIV transmission by about 60%, a figure that (interpreted out of context) is ripe for misunderstanding, as we'll see. Nevertheless, as one editorial [2] concluded: "The proven efficacy of MC [male circumcision] and its high cost-effectiveness in the face of a persistent heterosexual HIV epidemic argues overwhelmingly for its immediate and rapid adoption."
Well, hold your horses. The "randomized controlled trials" upon which these recommendations are based are not without their flaws. Their data have been harnessed to support public health recommendations on a massive scale whose implementation, it has been argued, may have the opposite of the claimed effect, with fatal consequences. As Gregory Boyle and George Hill explain in their extensive analysis of the RCTs: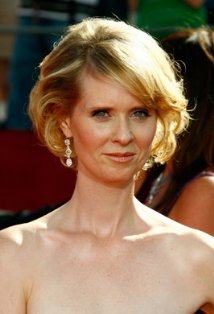 Choosing one's own (sexual) identity: Shifting the terms of the 'gay rights' debate
By Brian Earp (Follow Brian on Twitter by clicking here.)
UPDATE: See HuffPost Live debate on this topic here.
Can you be gay by choice? Consider the following, from the Huffington Post:
Former "Sex and the City" star Cynthia Nixon says she is gay by "choice" – a statement that has riled many gay rights activitists who insist that people don't choose their sexual orientation.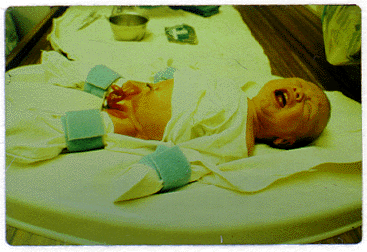 On the ethics of non-therapeutic circumcision of minors, with a pre-script on the law
By Brian D. Earp (Follow Brian on Twitter by clicking here.)
PRE-SCRIPT AS OF 25 SEPTEMBER 2012: The following blog post includes material from an informal article I wrote many years ago, in high school, in fact, for a college essay competition. I would like to think that my views have gained some nuance since that time, and indeed with increasing speed, as I have researched the topic in more detail over the past several months–specifically during the period of a little over a year since the blog post first appeared online. Since quite a few (truthfully: many thousands of) people have come across my writings in this area, and since I am now being asked to speak about circumcision ethics in more formal academic company, I feel it is necessary to bring up some of the ways in which my thinking has evolved over those many months.
The most significant evolution is away from my original emphasis on banning circumcision. I do maintain that it should be considered morally questionable to remove healthy tissue from another person's genitals without first asking for, and then actually receiving, that person's informed permission; but I also recognize that bringing in the heavy hand of the law to stamp out morally questionable practices is not always the best idea. It is a long road indeed from getting one's ethical principles in order, to determining which social and legal changes might most sensibly and effectively bring about the outcome one hopes for, with minimal collateral damage incurred along the way. Until enough hearts and minds are shifted on this issue, any strong-armed ban would be a mistake.
In the long term, however, I think the moral goal remains: that each male newborn should have the same legal protections enjoyed by his sisters, designed to preserve his sex organs in their healthy, intact form until such time as he is mentally competent to make a decision about altering them, surgically or otherwise.
The project for the meantime is to work on hearts and minds.
I am grateful to the many hundreds of individuals who have left thoughtful comments on my sequence of posts on the ethics of circumcision, and I look forward to developing my arguments in ever more sophisticated ways in the coming months and years as this important debate continues. I am especially grateful to those of my interlocutors who have disagreed with me on various points, but who have done so in a thoughtful and productive manner. May we all aim at mutual understanding, so that the best arguments may emerge from both sides, and so that the underlying points of genuine disagreement may be most clearly identified. — B.D.E.
* * *
Routine neonatal circumcision in boys is unethical, unnecessary, and should be made illegal in the United States. Or so I argue in this post.
Yet lawmakers in California, it is now being reported, have introduced a bill with the opposite end in mind. They wish to ban legislation that could forbid circumcision-without-consent. What could be going on?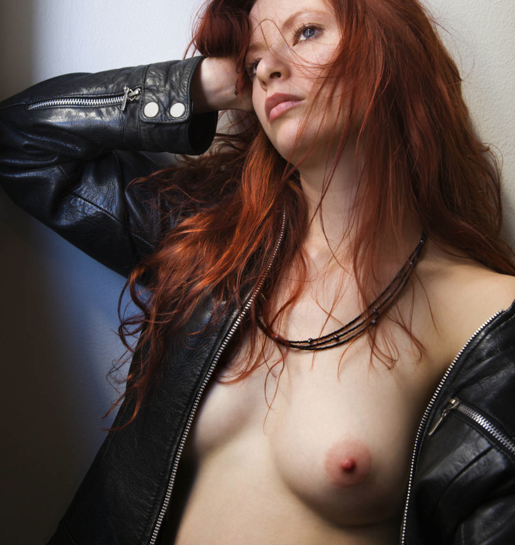 Serious warning: this post contains nudity as well as images and descriptions of graphic video-game violence. The intended audience for this post is adults.
_____________________________________________________________________________
The U.S. Supreme Court ruled last week, in a 7-of-9 majority, that the State of California may not prohibit the sale of violent video games to minors. Such a ban, the majority argued, restricts the free speech rights of the video-game manufacturers, and is therefore unconstitutional. Read the ruling here.
The New York state legislature has nearly approved a bill endorsing same-sex marriage, finally bringing the state in line with such bastions of extravagant liberalism as Argentina, Nepal, and Iowa. Taking to the airwaves in the tradition of Father Charles Coughlin, New York Archbishop Timothy Dolan declared the legislation an "ominous threat". Same-sex marriage is "detrimental for the common good," said the Archbishop; it violates "the natural law that's embedded in every man and woman".
This post is not about gay marriage; I will not present a positive argument for the moral necessity of marriage equality. Similarly, I will not write a post about the moral necessity of racial integration in public education, or about the moral necessity of women's suffrage. The mere raising of such issues, in a context of argument, implies an open question about the simple human dignity of the people affected. My starting point is that marriage equality is such an issue. My question, instead, is this: how we are we to deal with those among us most responsible for our collective failure to decisively conclude this argument, the very existence of which is morally repugnant?