Written By Johanna Ahola-Launonen
University of Helsinki
In bioethical discussion, it is often debated whether or not some studies espouse genetic determinism. A recent study by Tuomas Aivelo and Anna Uitto[1] give important insight to the matter. They studied main genetics education textbooks used in Finnish upper secondary school curricula and compared the results to other similar studies from e.g. Swedish and English textbooks. The authors found that gene models used in the textbooks are based on old "Mendelian law"-based gene models not compatible with current knowledge on gene-gene-environment-interaction. The authors also identified several types of genetic determinism, that is, weak determinism and strong determinism, which both were present in the textbooks. The somewhat intuitive remark is that genetic education has to have a strong trickle-down effect on how people understand genes, and that we should be careful not to maintain these flawed conceptions. Furthermore, it would be useful to separate the discussion on genetic determinism into the terms "weak" and "strong", of which the strong version is undoubtedly rarer while the weak is more prevalent.
Written by Constantin Vica
Postdoctoral Fellow, Romanian Academy Iasi Branch
Research Center in Applied Ethics, University of Bucharest
This post is not, as one might expect, about that part of ethics which is not concerned about practical issues, e.g. meta-ethics. Neither is it about moral philosophical endeavors which are incomprehensible, highly conceptual and without any adherence to real people's lives. And, more than that, it is not about how impractical a philosophy/ethics diploma is for finding a job.
One month ago Peter Singer, the leading ethicist and philosopher, was 'disinvited' from a philosophy festival in Cologne. It wasn't the first time such a thing happened and perhaps Peter Singer wasn't too impressed by the incident. Despite all of these things, the fact has a not-so-nice implication: "you, the practical ethicist, are not welcome to our city!" Of course, Peter Singer is not the first philosopher 'disinvited' (horribile dictu) by an 'honorable' audience; the history of philosophy and free thinking has an extensive collection of undesirable individuals expelled, exiled, and even killed by furious or ignorant citizens and stubborn elites. But, one might wonder, what is different this time? Continue reading →
Written by Prof. Antonio Diéguez
Universidad de Malaga 
The public image of science is usually subjected to distortions tending to blur the nuances and to generate monolithic assessments.  The mass media contribute to a large extent to the creation of disproportionate expectations in the next and spectacular benefits provided by scientific research, or on the contrary, to the creation of exaggerate concerns lacking in many occasions of a rational basis. This is the reason why any professional scientist with the required talent and vocation should currently assume the task of offering to the public clear and accessible information about the research underway in any field. In the present circumstances, the scientific divulgation cannot be a personal hobby of some scientists or an exclusive task of scientifically educated writers, but it must be a central aspect of scientific practice. Science needs a good public image for its survival –at least in the form it has had so far.  If the scientists do not provide determinedly and abundantly the socially demanded information, then the citizens will look for it in less reliable sources (Internet has plenty of them), with the consequent proliferation of bad information. Information is like money, the counterfeit one finally circulates better than the good one. Continue reading →
Written by Johann Ahola-Launonen
University of Helsinki
How should bioethical discussion be? The academic debate entails a tension between different parties, which often are difficult to compare. To mention some, for example, some draw from the tradition of liberal consequentialism and demand for rationalism and the avoidance of lofty moral arguments. Others descend from the teleological and communitarian tradition, emphasizing that the moral issues ought to be holistically confronted in their complexity, accepting that they cannot be analyzed in logical, reasonable fragments[1]. Continue reading →
The latest issue of the Journal of Medical Ethics is out, and in it, Professor Nigel Biggar—an Oxford theologian—argues that "religion" should have a place in secular medicine (click here for a link to the article).
Some people will feel a shiver go down their spines—and not only the non-religious. After all, different religions require different things, and sometimes they come to opposite conclusions. So whose religion, exactly, does Professor Biggar have in mind, and what kind of "place" is he trying to make a case for?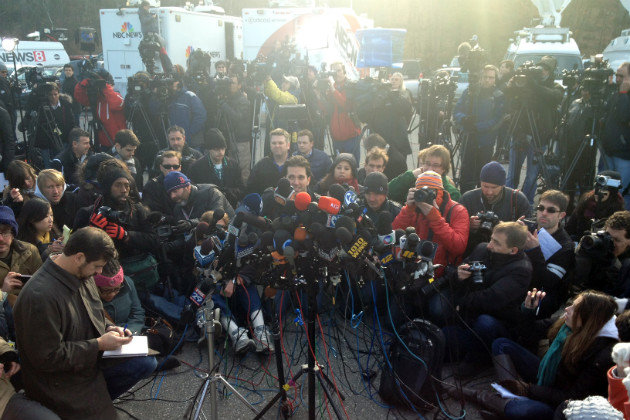 On the morning of December 14th, 20-year old Adam Lanza opened fire within the halls of Sandy Hook Elementary School in Newtown, Connecticut, killing 20 children and six adult staff members before turning his gun on himself. In the hours that followed, journalists from every major news station in the nation inundated the tiny town, and in the days that followed, the country as a whole started down a familiar path characterized best by the plethora of 'if only-isms'.
It began in the immediate hours following the shooting: if only we had stricter gun control laws, this wouldn't have happened. This is perhaps an unsurprising first response in a country that represents 4.5% of the world's population and 40% of the world's civilian firearms.[1] Over the next few days, as a portrait of the shooter began to emerge and friends and family revealed that he was an avid gamer, a second theory surfaced in the headlines: if only our children weren't exposed to such violent video games, this tragedy never would have occurred.[2] [3] And just in the past few days, public discourse has converged on the gunman's mental health, the general conclusion being that if only we had better mental health services in place, this wouldn't have happened.[4][5] (The National Rifle Association [NRA] even tried to jump on board, suggesting that "26 innocent lives might have been spared" if only we had an armed police guard in every school in America.[6] They seem to be the only ones taking themselves seriously.[7]) Continue reading →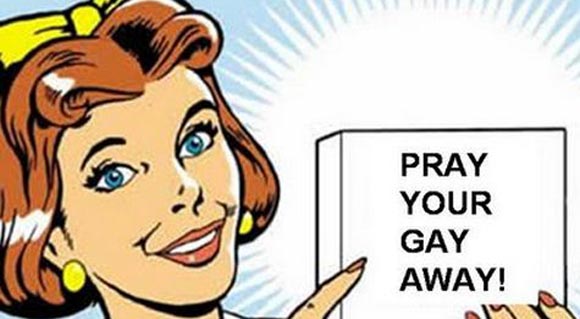 In his second Leverhulme Lecture on November 22nd, Professor Tony Coady focused on the issues underlying the common assertion that we ought to exclude religious arguments from deliberations in the political sphere of liberal democratic societies. Coady traces this idea to arguments by Audi and Rawls on 'secular reasons' and 'public reasons' respectively, which suggest that the sorts of reasons and arguments made in public policy decision-making ought to be secular or neutral, in the sense of being accessible to all reasonable citizens, on the basis of mutual respect.
However, Coady raises a number of questions that demonstrate the problematic nature of this concept of 'deliberative restraint.' Perhaps most fundamentally, how can we in practice distinguish between religious reasons and non-religious reasons? Must an argument cite God in order to be considered a 'religious argument' or merely appear to be influenced by religious concepts? The later would probably exclude arguments from the natural law tradition or those based on human dignity, which in fact look quite similar to non-religious arguments. Furthermore, how can we know whether an individual accepts a given reason because it comes from a religious source or because it appeals to him independently? Finally, why do we think that mutual respect requires the articulation of only non-religious reasons in the public sphere? It seems religious individuals can demonstrate mutual respect for fellow citizens in many other ways, through respect for procedural and constitutional practices for instance, without excluding religious arguments. Continue reading →
"BDSM [Bondage, Discipline, Sadism, Masochism] might be mainstream now, but it has a new PR problem. I blame Christian Grey." writes 'sexual submissive' Sophie Morgan in an article in the Guardian.
I started reading E.L. James' Fifty Shades of Grey but didn't get very far. It's very badly written (guess that's no longer a secret) and, well, I found it incredibly boring (Pride and Prejudice is more exciting, I think). In any case, the book is just a starting point for something I began thinking about after a recent conversation with a friend who is part of the 'BDSM  community'.
The legal status of BDSM varies from country to country. In the UK, it is illegal if it results in any injury which is more than "transient or trifling". Possessing extreme pornography is a criminal offence, which, for obvious reasons, may be problematic for those who are into SM. Moreover, those who engage in any kind of BDSM are not legally protected against discrimination on the basis of their sexual preferences (for example, they can be, and have been, fired for that reason).
I haven't studied the issue in depth, but it seems to me that BDSM should be legal, the main reason being that it concerns a consensual sexual act by adults that doesn't cause harm to third parties. (There's an interesting paper by Nafsika Athanassoulis arguing why SM can be considered a consensual sexual act). But I was thinking about a further question. Should we put more effort into breaking the BDSM taboo? For example, in countries where BDSM is legal, should it be part of general sexual education?