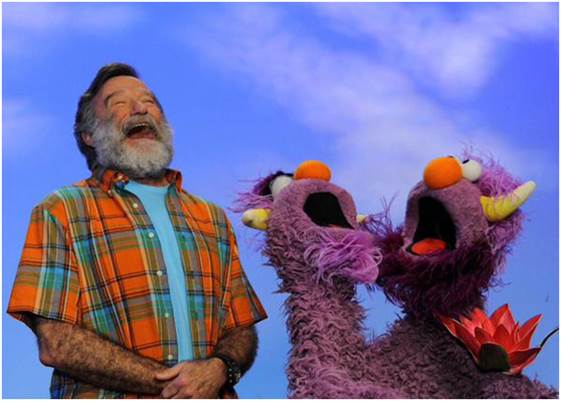 Written By David Aldridge, Oxford Brookes University
This is a cross post from Dave Aldridge's blog
Ahead of a talk to be given at the Institute of Education, Tom Bennett, behaviour guru and figurehead of the ResearchEd movement, invited questions via twitter that he hoped he could address in his seminar.  One tweeter asked "Is it cruel to make [children] read/ write/ think in silence?"  Bennett's response on twitter was a one word, "no", accompanied by this picture of guffawing muppets. Continue reading →
Written By Anders Herlitz
Rutgers, The State University of New Jersey
 One of the most heated debates in "Western" countries these days concerns how to deal with individuals who either have traveled or consider traveling to Syria or Iraq in order to join Daesh and return to a "Western" country in which they are citizens. Australia recently announced that they plan to strip Australian-born individuals who fight with Daesh of their Australian citizenship. The United Kingdom already has laws that allow them to strip citizens of their British nationality if it is "conductive to the public good." Sweden, my home country, gained international attention in somewhat suspicious circles for what to many seemed to be the complete opposite approach to the problem: the city of Stockholm has outlined a plan for how to deal with members of extremist movements, which involves what they call inclusive measures such as assistance with finding housing as well as an occupation, but also health efforts needed to deal with trauma and PTSD that are expected to be common among participants in warfare. Needless to say perhaps, the idea that Swedish tax money could go to treat the trauma of a person who himself decided to travel to a foreign country to participate in barbarism has generated quite an emotional reaction. I'd like to take this opportunity to scratch the surface of the ethical problems of this general problem, show why Stockholm did the right thing, and underline that we are having really, really bad moral luck. Continue reading →
The public outcry at the decision of the Crown Prosecution Service that Lord Janner was not fit to stand trial for 22 sex offences, the last of which were allegedly committed in the 1980s, appears to have led the CPS to initiate a review. Janner's case raises several issues about the punishment of crimes that may have taken place in the relatively distant past. Continue reading →
Former Auschwitz SS officer Oskar Gröning is currently being tried as an accessory to murder for his role as an administrator in the extermination camp, and the trial has stirred up a lot of debate. One strand of the debate addresses the question whether Gröning was complicit in the extermination of prisoners, and whether he was culpable for this complicity. (Roger Crisp wrote a fascinating post on this a couple of weeks back.) But another strand – and the strand that I want to look at here – has addressed the question whether former Nazi war criminals should be tried and punished for deeds in their distant past. Eva Mozes Kor, an Auschwitz survivor and witness in Gröning's trial has claimed that he shouldn't be tried, though he should use his knowledge to help fight holocaust denial.
Let's suppose that Gröning was indeed a culpable accomplice to murder. Should he then be punished? More generally, should serious crimes from decades go be punished? My intuition is that they should, but reflecting on why I have found it is not straightforward to defend this view. Continue reading →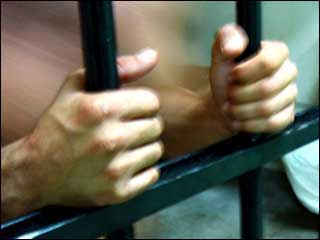 Do we need to radically rethink the practice of imprisonment of criminals – not in the direction of novel forms of punishment, but rather in the form of vastly reducing punitive imprisonment altogether?  While prisons are integral to modern criminal justice system, a report from the British Academy earlier this month puts serious pressure on the institution.  Their overall argument is that we should move away from current levels of incarceration and focus on alternative responses to criminality like fines, rehabilitation programs and restorative justice.  Part of the report rehashes familiar empirical, consequentialist arguments for prison reform: prisons are expensive, they have deleterious effects on society, they have unclear deterrent effects, and so on.   Those arguments are relevant and important, but in this post I'd like to focus on the more theoretical, non-consequentialist arguments for prison reform.  The British Academy report argues that, in essence, current imprisonment practices are incompatible with the values of liberal democracy.  This is roughly in line with a growing body of philosophical literature militating against mass incarceration and other forms of punishment.  Here, I'll go through some of the report's arguments (and one of its weaknesses), as well as introduce an alternative account I'm developing that links up the imprisonment debate with the torture debate and emphasizes a respect for dignity and humanity. Continue reading →
Follow Rebecca on Twitter here
My original blog post about the future of punishment can be found here. I clarified my view and provided links to media and blog coverage of these ideas here.
Many bloggers responded to the interview that Anders Sandberg, Hannah Maslen, and I gave in Aeon last month. Among those bloggers was André at Rogue Priest, who wrote a  'particularly sarcastic, critical review' (his words, not mine) of my ideas. In response to my comment on his post, André asked if I would answer some questions about my views on punishment. I agreed, and he sent me a wonderful list of thought-provoking questions. He has since published the interview in a new blog post. I'm posting it here, too.
Follow Rebecca on Twitter here
I'm working on a paper entitled 'Cyborg justice: punishment in the age of transformative technology' with my colleagues Anders Sandberg and Hannah Maslen. In it, we consider how punishment practices might change as technology advances, and what ethical issues might arise. The paper grew out of a blog post I wrote last year at Practical Ethics, a version of which was published as an article in Slate. A few months ago, Ross Andersen from the brilliant online magazine Aeon interviewed Anders, Hannah, and me, and the interview was published earlier this month. Versions of the story quickly appeared in various sources, beginning with a predictably inept effort in the Daily Mail, and followed by articles in The Telegraph, Huffington Post, Gawker, Boing Boing, and elsewhere. The interview also sparked debate in the blogosphere, including posts by Daily Nous, Polaris Koi, The Good Men Project, Filip Spagnoli, Brian Leiter, Rogue Priest, Luke Davies, and Ari Kohen, and comments and questions on Twitter and on my website. I've also received, by email, many comments, questions, and requests for further interviews and media appearances. These arrived at a time when I was travelling and lacked regular email access, and I'm yet to get around to replying to most of them. Apologies if you're one of the people waiting for a reply.
I'm very happy to have started a debate on this topic, although less happy to have received a lot of negative attention based on a misunderstanding of my views on punishment and my reasons for being interested in this topic. I respond to the most common questions and concerns below. Feel free to leave a comment if there's something important that I haven't covered. Continue reading →
Speaking in December last year, David Cameron reinforced the current government position that prisoners serving a custodial sentence in the UK should not be given the right to vote, stating that "if parliament decides that prisoners should not get the vote then I think they damn well shouldn't." The European Court of Human Rights (ECtHR) has ruled that the UK's blanket ban on prisoner voting is unlawful, contravening the European Convention on Human Rights (ECHR). Cameron's comments followed a warning from Thorbjørn Jagland, secretary-general of the Council of Europe, that if the UK, a founding signatory of the ECHR refused to enforce the judgment, it would weaken and deprive it of any meaning. Continue reading →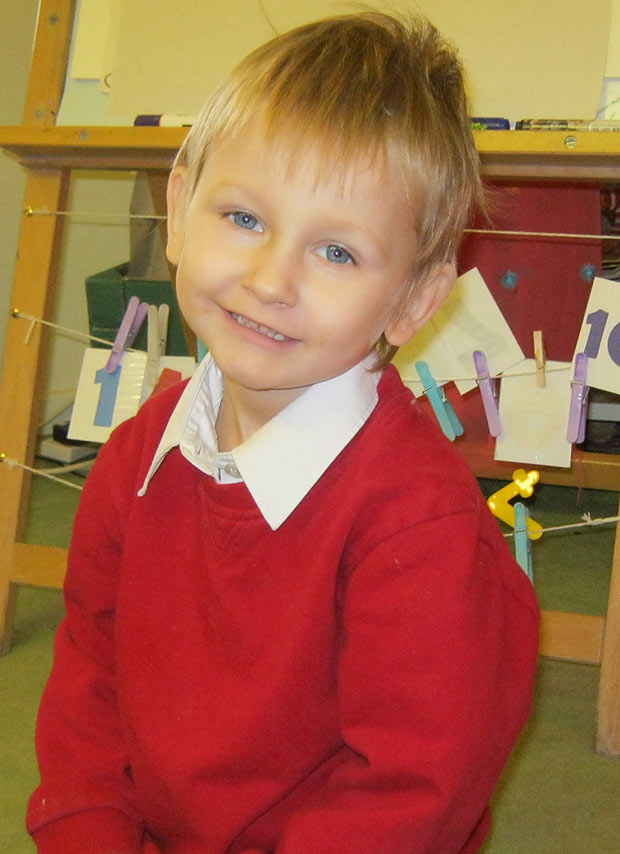 Follow Rebecca on Twitter
Edit 26th March 2014: It's been pointed out to me by various people that this blog post does not make adequately clear that I don't advocate the punishment methods described here. For a clarification of my views on the subject, please go here. For a Q&A, see here.
Today, the mother and stepfather of Daniel Pelka each received a life sentence for his murder. Daniel was four when he died in March last year. In the last few months of his short life, he was beaten, starved, held under water until he lost consciousness so that his mother could enjoy some 'quiet time', denied medical treatment, locked in a tiny room containing only a mattress on which he was expected both to sleep and defecate, humiliated and denied affection, and subjected to grotesquely creative abuse such as being force-fed salt when he asked for a drink of water. His young sibling, who secretly tried to feed and comfort Daniel, was forced to witness much of this; and neighbours reported hearing Daniel's screams at night.
Daniel's mother, Magdelena Luczak, and stepfather, Mariusz Krezolek, will each serve a minimum of thirty years in prison. This is the most severe punishment available in the current UK legal system. Even so, in a case like this, it seems almost laughably inadequate. The conditions in which Luczak and Krezolek will spend the next thirty years must, by law, meet certain standards. They will, for example, be fed and watered, housed in clean cells, allowed access to a toilet and washing facilities, allowed out of their cells for exercise and recreation, allowed access to medical treatment, and allowed access to a complaints procedure through which they can seek justice if those responsible for their care treat them cruelly or sadistically or fail to meet the basic needs to which they are entitled. All of these things were denied to Daniel. Further, after thirty years—when Luczak is 57 and Krezolek 64—they will have their freedom returned to them. Compared to the brutality they inflicted on vulnerable and defenceless Daniel, this all seems like a walk in the park. What can be done about this? How can we ensure that those who commit crimes of this magnitude are sufficiently punished? Continue reading →