Written by
Dominic Wilkinson and Jonathan Pugh,
The UK government announced that from February 15, British and Irish residents travelling to England from "red list" countries will have to quarantine in a government-sanctioned hotel for ten days, at a personal cost of £1,750. Accommodation must be booked in advance, and people will need to have two COVID tests during the quarantine period.
Failing to quarantine in a designated hotel carries a fine of up to £10,000, and those who lie about visiting a red list country could face a ten-year prison sentence.
Other countries have already implemented mandatory hotel quarantines for travellers, including Australia, New Zealand, China and India. When are such quarantines ethical? And who should pay for them if they are?
By Julian Savulescu and James Cameron
Cross-posted with the Journal of Medical Ethics Blog
Countries all around the world struggle to develop policies on how to exit the COVID-19 lockdown to restore liberty and prevent economic collapse, while also protecting public health from a resurgence of the pandemic. Hopefully, an effective vaccine or treatment will emerge, but in the meantime the strategy involves continued containment and management of limited resources.
One strategy is a staged relaxation of lockdown. This post explores whether a selective continuation of lockdown on certain groups, in this case the aged, represents unjust discrimination. The arguments extend to any group (co-morbidities, immunosuppressed, etc.) who have significantly increased risk of death.

Written by Alberto Giubilini
(a slightly longer version of this blogpost will appear in the journal Think. Link will be provided as soon as available)
It's a sunny Sunda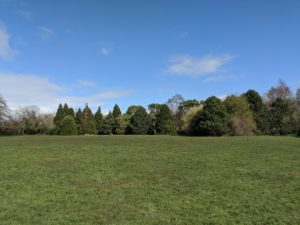 y afternoon, early spring. The kind of afternoon that seems to be inviting you out for a stroll by the river. Maybe have a picnic on the green grass, in that spot over there, away from everyone. Why not?
The simple answer is: because there is a pandemic and the Government is enforcing a lockdown. You should stay home. End of the story.
And there isn't a complex answer. The simple answer really is the end of the story.
But why? You probably understand the reasons for the lockdown. But that is a matter of policy, a general rule for the population. What difference does it make if I just go over there, where there is no one, keeping at distance from everyone? I am not going to harm anyone.
You are (probably) right: it (likely) does not make a difference, and you are (likely) not harming anyone. However, that is not the only relevant question to ask when we ask what we morally ought to do, or what a Government may permissibly require of us.
Let us consider the ethically relevant aspects of this situation. Continue reading →