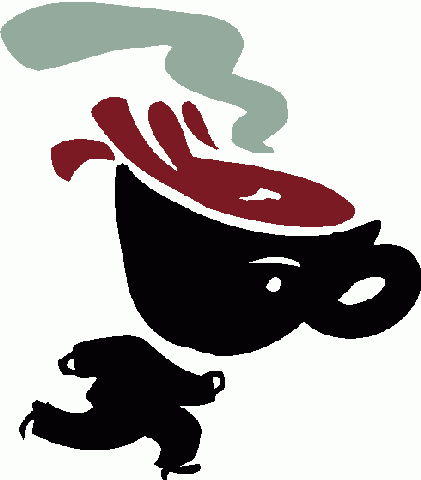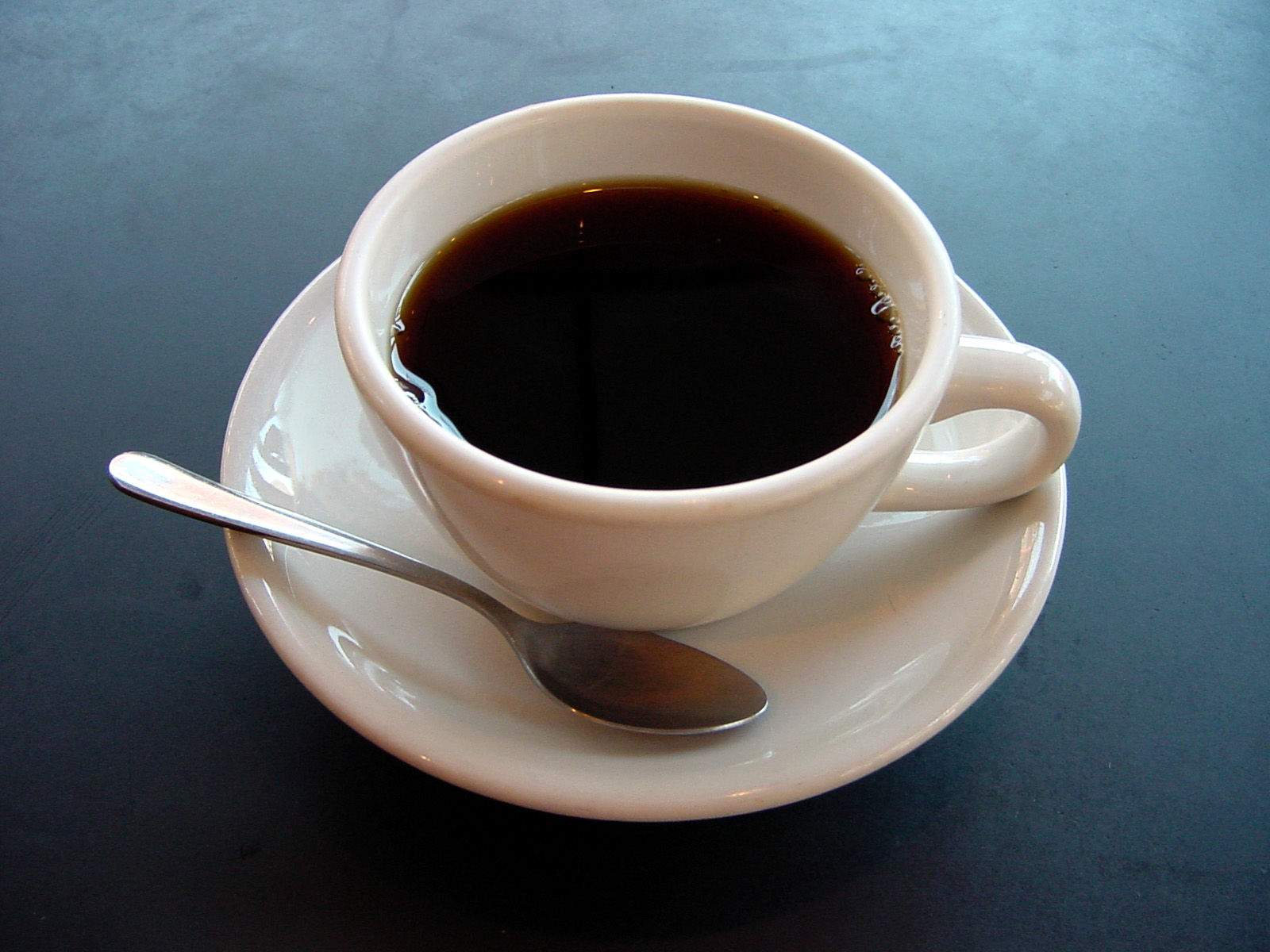 The first systematic study investigating the effects of caffeine on human performance – sponsored by Coca-Cola – has been published about 100 years ago. Since then, thousands of other studies have been looking at if and in which ways caffeine improves cognitive performance. This question is still debated in science, but there is general consensus that caffeine can be seen as an enhancer for specific functions like mood, attention, concentration and reaction time. These enhancement effects have been shown in studies with the general set-up that participants first took caffeine and then did a performance task. This matches our everyday representation of "wise" caffeine use: if I wanted to enhance my performance with caffeine, I'd take it immediately before the "critical situation", for example an exam.
Imagine that when you woke up this morning, you found yourself lying next to an unconscious stranger. The stranger has a rare life-threatening illness, and unbeknownst to you he was plugged in to your organs during the night. You are now stuck to the stranger. If you disconnect the life support he will die. If, though, you remain connected to him for most of the next year his illness will have recovered, and he can safely ben unplugged. What should you do? Are you obliged to stay attached to the stranger? It might be generous of you to give up your body, and good if you choose to do so, but should we require you to remain connected?
It has been reported that the co-ordinator of the Sex Education Forum in the UK has advocated that parents ought to refrain from forcing their child to kiss a grandparent against their will, since this could lead to confusion over sexual consent. Kate Emmerson claims that children should be taught that their bodies are their own from "age zero", and that the practice of forcing children to kiss a relative against their will is in tension with this message. Continue reading →
For a long time I wanted to go to Indonesia on a holiday, to see the rice fields, the buffalo's and the wayang puppets. But for some reason it took me actually years to realize this. The reason why I didn't go had nothing to do with practical difficulties: I had money, time, a travel companion, it was more a psychological threshold: the travel seemed so important to me that I felt I couldn't just book it, I was thinking that people would find it decadent to just book a trip to Indonesia, and there always seemed to be some other travel destination that had more priority. Now this story became very popular in the news and on twitter. Luke Harding, a 19-year-old youngster went clubbing in the UK and woke up in the destination of his dreams, Paris.
2013 Uehiro Lectures by Professor Tim Scanlon (Department of Philosophy, Harvard University)
We are very grateful to Professor Tim Scanlon (Alford Professor of Natural Religion, Moral Philosophy, and Civil Polity, Harvard University) for delivering the 10th Annual Uehiro Lectures in December 2013, entitled "When Does Equality Matter?"
Lecture 1: "Equal Treatment"  AUDIO 
Lecture 2:"Equal Status"  AUDIO 
Lecture 3: "Equal Opportunity"  AUDIO  (includes discussion with Professors John Broome, Janet Radcliffe Richards and David Miller).
Video files will shortly be available here.
Uehiro Lectures and Book Series: The annual public Uehiro Lecture Series captures the ethos of the Uehiro Centre, which is to bring the best scholarship in analytic philosophy to bear on the most significant problems of our time, and to make progress in the analysis and resolution of these issues to the highest academic standard, in a manner that is also accessible to the general public. Philosophy should not only create knowledge, it should make people's lives better. In keeping with this, the Annual Uehiro Lectures are published as a book series by Oxford University Press.  See Uehiro Series in Practical Ethics on the OUP website for further details
Speaker bio: Professor Scanlon received his B.A. from Princeton and his Ph.D. from Harvard. In between, he studied for a year at Oxford as a Fulbright Fellow. He taught for many years at Princeton before taking up a position at Harvard in 1984. His dissertation and some of his first papers were in mathematical logic, where his main concern was in proof theory, but he soon made his name in ethics and political philosophy, where he developed a version of contractualism in the line of John Rawls, Immanuel Kant, and Jean-Jacques Rousseau. Professor Scanlon has also published important work on freedom of speech, equality, tolerance, foundations of contract law, human rights, conceptions of welfare, theories of justice, as well as on foundational questions in moral theory. His books include What We Owe to Each Other (Harvard University Press, 1998) and The Difficulty of Tolerance (Cambridge University Press, 2003). Other recent publications include Moral Dimensions: Permissibility, Meaning, Blame, published by Harvard University Press in September 2008
By Luke J. Davies.
Luke is on Twitter! Follow him here.
In 1973 James Burke made a series of predictions about how the world would be in 1993. He got a lot right: the wide spread use of computers at home and in schools; the data collection and storage that use makes possible; the development and approbation of IVF technology; changes in beliefs about privacy, in the form of a higher readiness in the young to give out personal information. Burke was recently asked to make another series of predictions about the state of the world in 80-100 years from now. (Find a short clip here, and a longer one here.) Continue reading →
By Luke Davies
Follow Luke on Twitter.
A recent article in the New York Times has advocated extending the notion of personhood, and the rights associated with that status, to dogs. Gregory Burns, the author of the article, argued for this position on the basis of the structural and functional similarity between the caudate nucleus of dogs and humans. The caudate nucleus, Burns tells us, is that part of the brain responsible for our feeling of anticipation of things we enjoy. More than this, the activity of the caudate nucleus is so consistent in MRI scans that he claims we may be able to use our monitoring of its activity to predict our tastes for certain things (he lists music, food and beauty). Importantly for Burns, activity in the caudate increased in dogs in response to positive stimulus: a gesture signaling food, or the appearance of the owner. The tentative conclusion to these findings is that the MRI images signal the possibility of canine emotion. Burns makes clear that without the capacity to communicate with us, which dogs certainly do not possess, the findings are still quite limited.  However, he views the existence of emotion as sufficient for personhood, and personhood as sufficient for being a possessor of rights. This leads him to conclude that dogs should be recognized as having the rights persons have.
Though there is good reason to doubt the argumentative moves Burns makes in his short article, that's not what I'd like to do here. (A Letter to the Editor sent to the NTY regarding the article warns, for example, against assuming that complex emotional states–such as love, which Burns mentions–can be reduced to physical states. This alone should give us pause before asserting any larger similarities between human and canine consciousness.)  Rather, I would pose a question that came to me after reading the article: Is it possible that the rights animals possess have a different function the rights humans possess?  Continue reading →