Frankenlamb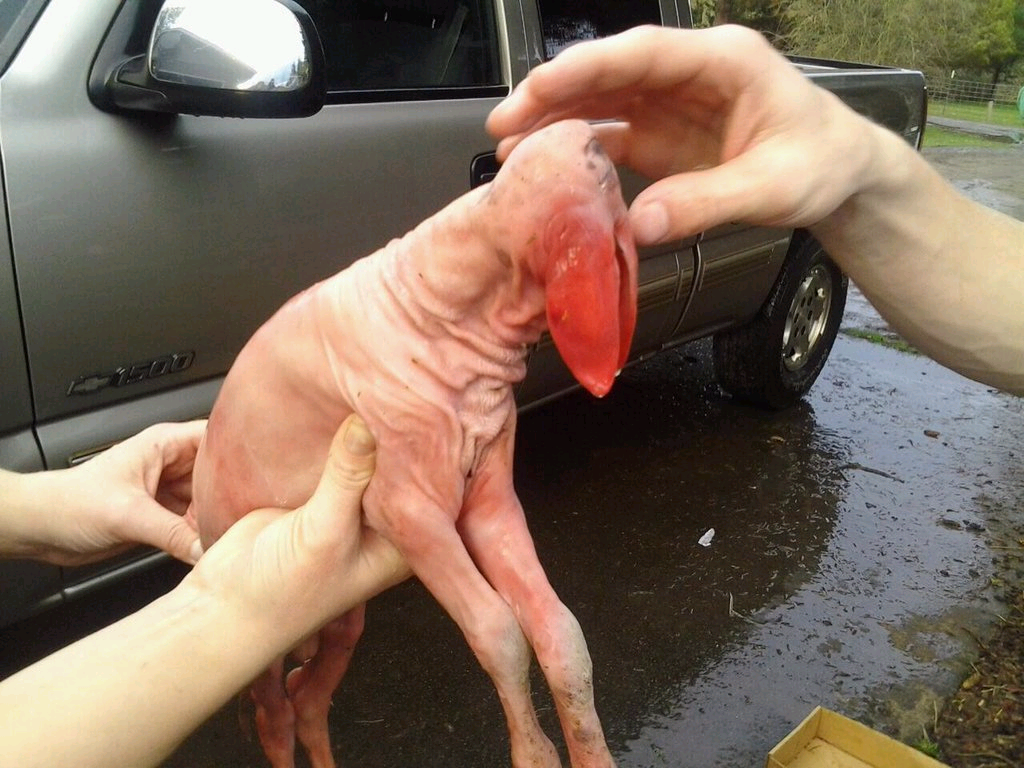 A headless lamb was recently born. This is a natural phenomenon. It is similar to anencephaly in human beings.
I wrote recently on the moral obligation that vegetarians have to support the development and consume frankenmeat, derived from stem cell technology.
The occurrence of the headless lamb raises another intriguing option for those who oppose the rearing of animals in the food industry on grounds of suffering caused by farming practices. Headless animals, including lambs, do not suffer.
Such aberrations occur because of genetic mutations or other abnormalities in normal development. However, knowledge of the cause of such conditions could be used to intentionally create headless lambs, or other other animals as a source of meat which does not involve suffering.
The deliberate creation of headless lambs is high on the Yuk Factor. But it has one strong ethical argument in its favour – it provides meat with out suffering to the animal reared and killed.
Such animals could be kept alive long enough on artificial diets or nutrition until the size and quality of meat is sufficient. Strict regulation of the nutrients might even enhance the quality of the meat.
For those committed to reducing animal suffering, the intentional creation of headless or preferably anencephalic animals for food is preferable to the status quo.
Those who find creating such animals objectionable but who support factory farming should ask why their own sense of unease or disgust outweighs the suffering inflicted on animals to satisfy their carnivorous palates?
19 Responses to Frankenlamb