Written by Cristina Voinea 
 This blogpost is a prepublication draft of an article forthcoming in THINK 
Large Language Models are all the hype right now. Amongst the things we can use them for, is the creation of digital personas, known as 'griefbots', that imitate the way people who passed away spoke and wrote. This can be achieved by inputting a person's data, including their written works, blog posts, social media content, photos, videos, and more, into a Large Language Model such as ChatGPT. Unlike deepfakes, griefbots are dynamic digital entities that continuously learn and adapt. They can process new information, provide responses to questions, offer guidance, and even engage in discussions on current events or personal topics, all while echoing the unique voice and language patterns of the individuals they mimic. 
Numerous startups are already anticipating the growing demand for digital personas. Replika is one of the first companies to offer griefbots, although now they focus on providing more general AI companions, "always there to listen and talk, always on your side". HereAfter AI offers the opportunity to capture one's life story by engaging in dialogue with either a chatbot or a human biographer. This data is then harnessed and compiled with other data points to construct a lifelike replica of oneself that can then be offered to loved ones "for the holidays, Mother's Day, Father's Day, birthdays, retirements, and more." Also, You, Only Virtual, is "pioneering advanced digital communications so that we Never Have to Say Goodbye to those we love."   

Written by David Lyreskog 
In what is quite possibly my last entry for the Practical Ethics blog, as I'm sadly leaving the Uehiro Centre in July, I would like to reflect on some things that have been stirring my mind the last year or so.
In particular, I have been thinking about thinking with machines, with people, and what the difference is.
–
The Uehiro Centre for Practical Ethics is located in an old carpet warehouse on an ordinary side street in Oxford. Facing the building, there is a gym to your left, and a pub to your right, mocking the researchers residing within the centre walls with a daily dilemma. 
As you are granted access to the building – be it via buzzer or key card – a dry, somewhat sad, voice states "stay clear of the door" before the door slowly swings open.
Written by: Julian Koplin & Joshua Hatherley, Monash University
ChatGPT is a variant of the GPT-3 language model developed by OpenAI. It is designed to generate human-like text in response to prompts given by users. As with any language model, ChatGPT is a tool that can be used for a variety of purposes, including academic research and writing. However, it is important to consider the ethical implications of using such a tool in academic contexts. The use of ChatGPT, or other large language models, to generate undergraduate essays raises a number of ethical considerations. One of the most significant concerns is the issue of academic integrity and plagiarism.
One concern is the potential for ChatGPT or similar language models to be used to produce work that is not entirely the product of the person submitting it. If a student were to use ChatGPT to generate significant portions of an academic paper or other written work, it would be considered plagiarism, as they would not be properly crediting the source of the material. Plagiarism is a serious offence in academia, as it undermines the integrity of the research process and can lead to the dissemination of false or misleading information.This is not only dishonest, but it also undermines the fundamental principles of academic scholarship, which is based on original research and ideas.
Another ethical concern is the potential for ChatGPT or other language models to be used to generate work that is not fully understood by the person submitting it. While ChatGPT and other language models can produce high-quality text, they do not have the same level of understanding or critical thinking skills as a human. As such, using ChatGPT or similar tools to generate work without fully understanding and critically evaluating the content could lead to the dissemination of incomplete or incorrect information.
In addition to the issue of academic integrity, the use of ChatGPT to generate essays also raises concerns about the quality of the work that is being submitted. Because ChatGPT is a machine learning model, it is not capable of original thought or critical analysis. It simply generates text based on the input data that it is given. This means that the essays generated by ChatGPT would likely be shallow and lacking in substance, and they would not accurately reflect the knowledge and understanding of the student who submitted them.
Furthermore, the use of ChatGPT to generate essays could also have broader implications for education and the development of critical thinking skills. If students were able to simply generate essays using AI, they would have little incentive to engage with the material and develop their own understanding and ideas. This could lead to a decrease in the overall quality of education, and it could also hinder the development of important critical thinking and problem-solving skills.
Overall, the use of ChatGPT to generate undergraduate essays raises serious ethical concerns. While these tools can be useful for generating ideas or rough drafts, it is important to properly credit the source of any material generated by the model and to fully understand and critically evaluate the content before incorporating it into one's own work. It undermines academic integrity, it is likely to result in low-quality work, and it could have negative implications for education and the development of critical thinking skills. Therefore, it is important that students, educators, and institutions take steps to ensure that this practice is not used or tolerated.
Everything that you just read was generated by an AI
By Maximilian Kiener. First published on the Public Ethics Blog
AI, Today and Tomorrow
77% of our electronic devices already use artificial intelligence (AI). By 2025, the global market of AI is estimated to grow to 60 billion US dollars. By 2030, AI may even boost global GDP by 15.7 trillion US dollars.  And, at some point thereafter, AI may come to be the last human invention, provided it optimises itself and takes over research and innovation, leading to what some have termed an 'intelligence explosion'. In the grand scheme of things, as Google CEO Sundar Pichai thinks, AI will then have a greater impact on humanity than electricity and fire did.
Some of these latter statements will remain controversial. Yet, it is also clear that AI increasingly outperforms humans in many areas that no machine has ever entered before, including driving cars, diagnosing illnesses, selecting job applicants, and more. Moreover, AI also promises great advantages, such as making transportation safer, optimising health care, and assisting scientific breakthroughs, to mention only a few.
There is, however, a lingering concern. Even the best AI is not perfect, and when things go wrong, e.g. when an autonomous car hits a pedestrian, when Amazon's Alexa manipulates a child, or when an algorithm discriminates against certain ethnic groups, we may face a 'responsibility gap', a situation in which no one is responsible for the harm caused by AI.  Responsibility gaps may arise because current AI systems themselves cannot be morally responsible for what they do, and the humans involved may no longer satisfy key conditions of moral responsibility, such as the following three.
Written by Stephen Milford, PhD
Institute for Biomedical Ethics, Basel University
The rise of AI presents humanity with an interesting prospect: a companion species. Ever since our last hominid cousins went extinct from the island of Flores almost 12,000 years ago, homo Sapiens have been alone in the world.[i] AI, true AI, offers us the unique opportunity to regain what was lost to us. Ultimately, this is what has captured our imagination and drives our research forward. Make no mistake, our intentions with AI are clear: artificial general intelligence (AGI). A being that is like us, a personal being (whatever person may mean).
If any of us are in any doubt about this, consider Turing's famous test. The aim is not to see how intelligent the AI can be, how many calculations it performs, or how it shifts through data. An AI will pass the test if it is judged by a person to be indistinguishable from another person. Whether this is artificial or real is academic, the result is the same; human persons will experience the reality of another person for the first time in 12 000 years, and we are closer now than ever before. Continue reading →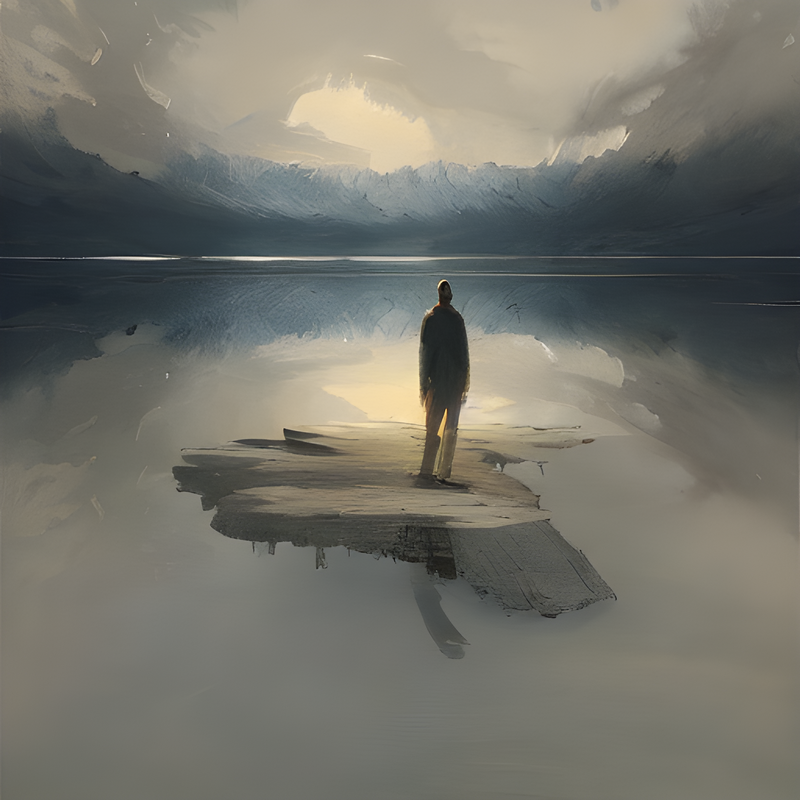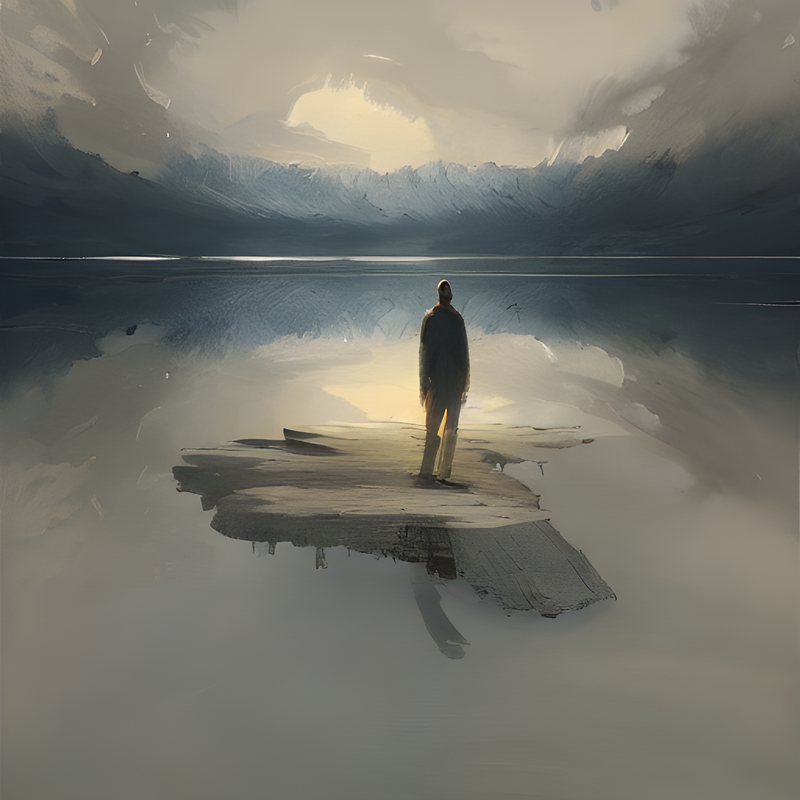 by Anders Sandberg – Future of Humanity Institute, University of Oxford
Is there a future for humans in art? Over the last few weeks the question has been loudly debated online, as machine learning did a surprise charge into making pictures. One image won a state art fair. But artists complain that the AI art is actually a rehash of their art, a form of automated plagiarism that threatens their livelihood.
How do we ethically navigate the turbulent waters of human and machine creativity, business demands, and rapid technological change? Is it even possible?
Written by Julian Savulescu, Chris Gyngell, Tsutomu Sawai
Cross-posted with The Conversation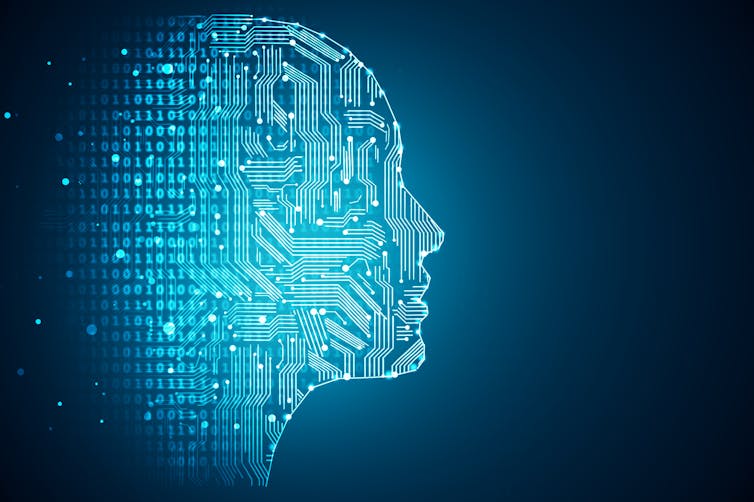 Julian Savulescu, University of Oxford; Christopher Gyngell, The University of Melbourne, and Tsutomu Sawai, Hiroshima University
The year is 2030 and we are at the world's largest tech conference, CES in Las Vegas. A crowd is gathered to watch a big tech company unveil its new smartphone. The CEO comes to the stage and announces the Nyooro, containing the most powerful processor ever seen in a phone. The Nyooro can perform an astonishing quintillion operations per second, which is a thousand times faster than smartphone models in 2020. It is also ten times more energy-efficient with a battery that lasts for ten days.
A journalist asks: "What technological advance allowed such huge performance gains?" The chief executive replies: "We created a new biological chip using lab-grown human neurons. These biological chips are better than silicon chips because they can change their internal structure, adapting to a user's usage pattern and leading to huge gains in efficiency."
Another journalist asks: "Aren't there ethical concerns about computers that use human brain matter?"
Although the name and scenario are fictional, this is a question we have to confront now. In December 2021, Melbourne-based Cortical Labs grew groups of neurons (brain cells) that were incorporated into a computer chip. The resulting hybrid chip works because both brains and neurons share a common language: electricity.
Written by Maximilian Kiener
Amazon's Alexa recently told a ten-year-old girl to touch a live plug with a penny, encouraging the girl to do what could potentially lead to severe burns or even the loss of an entire limb.[1] Fortunately, the girl's mother heard Alexa's suggestion, intervened, and made sure her daughter stayed safe.
But what if the girl had been hurt? Who would have been responsible: Amazon for creating Alexa, the parents for not watching their daughter, or the licensing authorities for allowing Alexa to enter the market?
I recently watched the documentary AlphaGo, directed by Greg Kohs. The film tells the story of the refinement of AlphaGo—a computer Go program built by DeepMind—and tracks the match between AlphaGo and 18-time world champion in Go Lee Sedol.
Go is an ancient Chinese board game. It was considered one of the four essential arts of aristocratic Chinese scholars. The goal is to end the game having captured more territory than your opponent. What makes Go a particularly interesting game for AI to master is, first, its complexity. Compared to chess, Go has a larger board, and many more alternatives to consider per move. The number of possible moves in a given position is about 20 in chess; in Go, it's about 200. The number of possible configurations of the board is more than the number of atoms in the universe. Second, Go is a game in which intuition is believed to play a big role. When professionals get asked why they played a particular move, they will often respond something to the effect that 'it felt right'. It is this intuitive quality why Go is sometimes considered an art, and Go players artists. For a computer program to beat human Go players, then, it would have to mimic human intuition (or, more precisely, mimic the results of human intuition).
Written by Dr Tom Douglas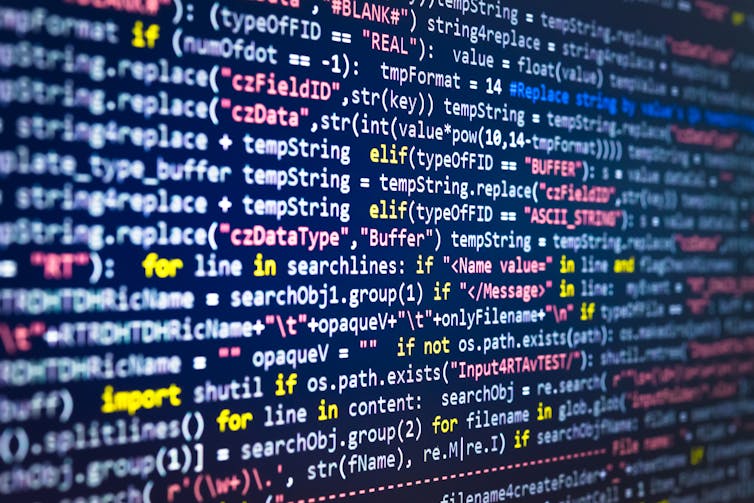 Our lives are increasingly affected by algorithms. People may be denied loans, jobs, insurance policies, or even parole on the basis of risk scores that they produce.
Yet algorithms are notoriously prone to biases. For example, algorithms used to assess the risk of criminal recidivism often have higher error rates in minority ethic groups. As ProPublica found, the COMPAS algorithm – widely used to predict re-offending in the US criminal justice system – had a higher false positive rate in black than in white people; black people were more likely to be wrongly predicted to re-offend.
Corrupt code.
Vintage Tone/Shutterstock