Written by Dominic McGuire, DPhil Student, Queen's College Oxford
Jonathan Pugh's interesting Practical Ethics blog of October 14th, 2022, http://blog.practicalethics.ox.ac.uk/2022/10/brain-cells-slime-mold-and-sentience-semantics/, prompted several additional thoughts. Pugh's blog considered some of the implications from recent media reports about laboratory grown brains, also called minibrains, which can play the video game of Pong. Pong is a simple representation of the game of table tennis.
In his blog, Pugh concludes that the Pong playing minibrains are not sentient. This is because in his view they do not possess phenomenal consciousness and thus are unable to experience pain or pleasure. To some the property of phenomenal consciousness is an essential requirement for moral status. This is because they claim that only entities that are phenomenally conscious have the kinds of interests that warrant strong forms of moral protection.   Continue reading →
Written by Theron Pummer
This article originally appeared in the OUPBlog
 You can save a stranger's life. Right now, you can open a new tab in your internet browser and donate to a charity that reliably saves the lives of people living in extreme poverty. Don't have the money? Don't worry—you can give your time instead. You can volunteer, organize a fundraiser, or earn money to donate. Be it using money or time, there are actions you can take now that will save lives. And it's not just now. You can expect to face such opportunities to help strangers pretty much constantly over the remainder of your life.
I doubt you are morally required to help distant strangers at every opportunity, taking breaks only for food and sleep. Helping that much would be enormously costly. It would involve a lifetime of sacrificing your well-being, freedom, relationships, and personal projects. But even if you are not required to go that far, surely there are some significant costs you are required to incur over the course of your life, to prevent serious harms to strangers. Continue reading →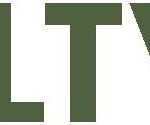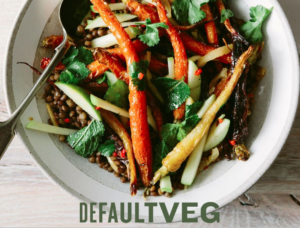 Today (1 November) is 'world vegan day'. This is a good moment to reflect on a decision that the Oxford Uehiro Centre for Practical Ethics took almost exactly a year ago. In October 2021, we chose to firmly commit to a DefaultVeg approach to help reduce meat and dairy consumption. Such reduction will help transform our current farming practices, which are extremely harmful to our planet, and all those who live on it. [National Food Strategy. Independent Review for the Government]
What does this DefaultVeg commitment entail? Over the past year, we have provided plant-based food and drinks by default for all meetings and events that we host, and for our staff and visitors at the Centre during normal workdays. The choice to opt for meat and/or dairy remains, but those who want this have to opt in. Given the high numbers of vegans among our admin team, staff and students, we had already adopted a DefaultVeg approach to some extent, but DefaultVeg has ensured that we do this more consistently and explicitly. As we expected, almost everyone opts for the default: plant-based options.
We hope that, by explicitly and firmly committing to a DefaultVeg approach, the Uehiro Centre also sets an example for other research centres, institutions, and workplaces in general. Going DefaultVeg is not difficult in a world with an increasing variety of plant-based food and drinks.
'Why are we opting for DefaultVeg and not going vegan 'all the way'?', you may wonder.
We think that preserving freedom of choice is valuable. Food is deeply embedded in cultural and social values, and we realise that people do not always find it easy or desirable to entirely change their eating habits overnight. It is important to acknowledge this, and not rush people into different food choices, though, we hope that most people will opt for plant-based diets eventually. Forcing a food choice onto people may not always be the best way to convince people that they should eat less meat and dairy. It may make some people feel hostile towards, and hence resist, veganism. And this may result in a slower transition to a society in which most people are happy to eat (mostly) plant-based food.
Last year, the Oxford City Council approved a proposal to only offer plant-based options during council meetings. Conservative councillors objected and said whether one opts for a vegan lunch should remain a choice: "Veganism should not be forced down people's throats. It should be a matter of choice and education."  At the first lunch, two conservative councillors walked out in protest, and around 15 Conservative councillors enjoyed a self-funded lunch at a nearby pub and one of the councillors confirmed it 'contained meat'.
I'm not saying that the Oxford City Council took the wrong decision by making the lunches vegan. But as the strong reaction shows, perhaps a more incremental approach towards a vegan society may work better in some contexts. Perhaps when not forced, people may find it easier to shift. And changing the default to vegan, helps to shift people towards the vegan options. As more people reduce their meat and dairy consumption, more plant-based food options will become available, which, in turn will make it easier, and thus more attractive, to become vegan. Both approaches (all vegan, and DefaultVeg) have benefits.
We find that, for the Centre, the DefaultVeg approach, has worked well (though it has taken some trial and error to find caterers and restaurants with enough good vegan options). It has been an exciting and positive journey, and we look forward to continuing it.
For those of you who are interested in adopting a DefaultVeg approach, feel free to get in touch (katrien.devolder@philosophy.ox.ac.uk) if you would like more information about how to get started.
NATIONAL OXFORD UEHIRO PRIZE IN PRACTICAL ETHICS 2023
• All graduate and undergraduate students (full and part-time) currently enrolled at any UK university, in any subject, are invited to enter the National Oxford Uehiro Prize in Practical Ethics by submitting an essay of up to 2000 words on any topic relevant to practical ethics.
• Two undergraduate papers and two graduate papers will be shortlisted from those submitted to go forward to a public presentation and discussion, where the winner of each category will be selected.
• The winner from each category will receive a prize of £500, and the runner up £200. Revised versions of the two winning essays will be considered for publication in the Journal of Practical Ethics. The two winners from the prize will be invited to take part in an online Q&A, as part of the Oxford Uehiro Festival of Arguments.
• To enter, please submit your written papers by the end of Tuesday 7th February 2023 to rocci.wilkinson@philosophy.ox.ac.uk. Finalists will be notified by Tuesday 21st February of selection. The public presentation will take place on Tuesday 14th March, from 5:30pm. Please save this presentation date, as you will need to attend if selected as a finalist.
Detailed instructions are available here 
We are pleased to announce the publication of Volume 10 Issue 1 of the Journal of Practical Ethics, our open access journal on moral and political philosophy. You can read our complete open access archive online and hard copies will be available to be purchased at cost price shortly.
Anderson, E. S., (2022) "Can We Talk?: Communicating Moral Concern in an Era of Polarized Politics", Journal of Practical Ethics 10(1). doi: https://doi.org/10.3998/jpe.1180
Renzo, M., (2022) "Defective Normative Powers: The Case of Consent", Journal of Practical Ethics 10(1). doi: https://doi.org/10.3998/jpe.2382
Hosein, A., (2022) "Illusions of Control", Journal of Practical Ethics 10(1). doi: https://doi.org/10.3998/jpe.2381
Written by Stephen Milford, PhD
Institute for Biomedical Ethics, Basel University
The rise of AI presents humanity with an interesting prospect: a companion species. Ever since our last hominid cousins went extinct from the island of Flores almost 12,000 years ago, homo Sapiens have been alone in the world.[i] AI, true AI, offers us the unique opportunity to regain what was lost to us. Ultimately, this is what has captured our imagination and drives our research forward. Make no mistake, our intentions with AI are clear: artificial general intelligence (AGI). A being that is like us, a personal being (whatever person may mean).
If any of us are in any doubt about this, consider Turing's famous test. The aim is not to see how intelligent the AI can be, how many calculations it performs, or how it shifts through data. An AI will pass the test if it is judged by a person to be indistinguishable from another person. Whether this is artificial or real is academic, the result is the same; human persons will experience the reality of another person for the first time in 12 000 years, and we are closer now than ever before. Continue reading →
Written by Hossein Dabbagh – Philosophy Tutor at Oxford University
hossein.dabbagh@conted.ox.ac.uk
We have the right, ceteris paribus, to ridicule a belief (its propositional content), i.e., harshly criticise it. If someone, despite all evidence, for instance, believes with certainty that no one can see him when he closes his eyes, we might be justified to practice our right to ridicule his belief. But if we ridicule a belief in terms of its propositional content (i.e., "what ridiculous proposition"), don't we thereby "insult" anyone who holds the belief by implying that they must not be very intelligent? It seems so. If ridiculing a belief overlaps with insulting a person by virtue of their holding that belief, an immediate question would arise: Do we have the right to insult people in the sense of expressing a lack of appropriate regard for the belief-holder? Sometimes, at least. Some people might deserve to be insulted on the basis of the beliefs they hold or express—for example, politicians who harm the public with their actions and speeches. However, things get complicated if we take into consideration people's right to live with respect, i.e., free from unwarranted insult. We seem to have two conflicting rights that need to be weighed against each other in practice. The insulters would only have the right to insult, as a pro tanto right, if this right is not overridden by the weightier rights that various insultees (i.e., believers) may have. Continue reading →
In this 'Thinking Out Loud' episode, Katrien Devolder (philosophy, Oxford) interviews Erica Charters, Professor of the Global History of Medicine at the University of Oxford about how we know, or decide, when the covid-19 pandemic ends. Professor Charters explains why the end as well as the beginning of a pandemic are murky, and what past pandemics can and can't teach us.
In this Thinking Out Loud interview with Katrien Devolder, Philosophy Professor Peter Railton presents his take on how to understand, and interact with, AI. He talks about how AI can have moral obligations towards us, humans, and towards each other, and why we, humans, have moral obligations towards AI agents. He also stresses that the best way to tackle certain world problems, including the dangers of AI itself, is to form a strong community consisting of biological AND AI agents.