Bambos Charalambous MP (Labour, Enfield Southgate)
The tragic case of Charlie Gard, who sadly died in 2017 following a serious and protracted illness, attracted significant global attention because of the harrowing dilemmas that it highlighted.
Charlie's story, was fraught with high tensions and unfurled very much in the public eye as a result of the constant media coverage, highlighted the inadequacy of current processes to prevent prolonged and distressing legal conflicts between the parents of seriously ill children and those responsible for their medical care.
Since Charlie's death Charlie's parents Connie Yates and Chris Gard have campaigned with dignity and determination to improve the situation for everyone involved: parents, healthcare professionals, hospitals, and the NHS more broadly; recognising that everyone wants the same thing: to maximise the life chances and general welfare of children suffering from serious illnesses and to reduce any stress on their parents who may be coming to terms with the potential death of their child. Continue reading →
Written by Dr Alberto Giubilini and Dr Samantha Vanderslott
This article was originally published on the Oxford Martin School website.
Following the publication of figures showing UK childhood vaccination rates have fallen for the fifth year in a row, researchers from the Oxford Martin Programme on Collective Responsibility for Infectious Disease discuss possible responses.
Alberto Giubilini: Yes, "we need to be bold" and take drastic measures to increase vaccination uptake
In response to the dramatic fall in vaccination uptake in the UK, Health Secretary Matt Hancock has said that "we need to be bold" and that he "will not rule out action so that every child is properly protected". This suggests that the Health Secretary is seriously considering some form of mandatory vaccination program or some form of penalty for non-vaccination, as is already the case in other countries, such as the US, Italy, France, or Australia. It is about time the UK takes action to ensure that individuals fulfil their social responsibility to protect not only their own children, but also other people, from infectious disease, and more generally to make their fair contribution to maintaining a good level of public health. Continue reading →
Written by Anri Asagumo
Oxford Uehiro/St Cross Scholar
Although more and more people see the importance of diversity in academia, language diversity is one type of diversity that seems to be diminishing: English is increasingly dominant in both areas. I would like to argue that people who are born and raised in an English-speaking country should be required to acquire a second language to the level they can write a rudimentary paper and give a presentation in that language in order to apply for international conferences and submit papers to international journals. The purpose of this requirement would be to address the significant inequality between native English-speakers and others. I focus on academia here, but ideally the same thing should be applied to the business world, too. Continue reading →
A Guest Post Written by Jonny Anomaly
It's been 20 years since Allen Buchanan and his colleagues published From Chance to Choice: Genetics and Justice. The book was a landmark, and it repays careful reading.
But there is at least one kind of question that has been largely (if not entirely) ignored in discussions about whether we should regulate parental choice, once parents have access to technologies that allow them to sculpt the genetic endowment of their children. How should we think about reproductive choices that are good for each but not for all? What should we do when there is a conflict between parents selecting the best traits for their children, when a different distribution of traits might be better from a social standpoint? Another way of asking the question is this: how should we think about situations in which there is a potential conflict between the principle of procreative beneficence and the principle of procreative altruism? Continue reading →
Written by: Carl Tollef Solberg, Senior Research Fellow, Bergen Centre for Ethics and Priority Setting (BCEPS), University of Bergen.
Espen Gamlund, Professor of Philosophy, Department of Philosophy, University of Bergen.
In 2015, there were 56.4 million deaths worldwide (WHO 2017).[i] Most people would say that the majority of these deaths were bad. If this is the case, why is it so, and are these deaths equally bad?
Death is something we mourn or fear as the worst thing that could happen—whether the deaths of close ones, the deaths of strangers in reported accidents or tragedies, or our own. And yet, being dead is not something we will ever live to experience. This simple truth raises a host of challenging philosophical questions about the negativity surrounding our sense of death, and how and for whom exactly it is harmful. The question of whether death is bad has occupied philosophers for centuries, and the debate emerging in the philosophical literature is referred to as the "badness of death." Are deaths primarily negative for the survivors, or does death also affect the decedent? What are the differences between death in fetal life, just after birth, or in adolescence? When is the worst time to die? These philosophical questions, although of considerable theoretical interest, is particularly relevant for how we evaluate deaths in global health, and policy-makers spending money to finance different health programs need to know how to answer them.  Continue reading →
Written by Julian Savulescu, University of Oxford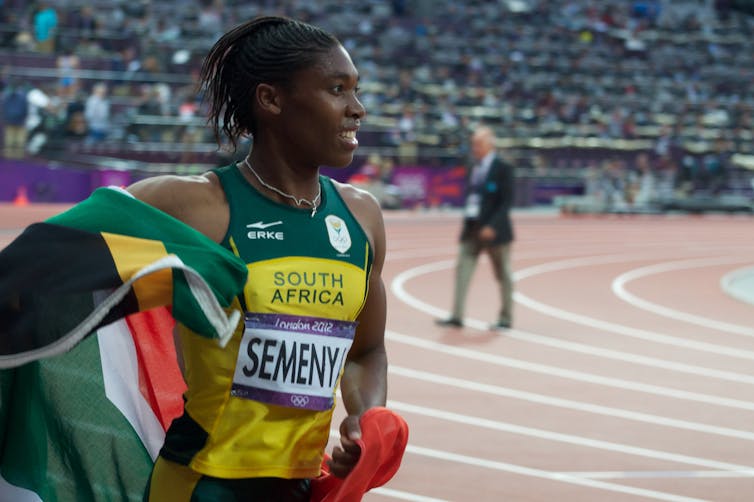 Middle-distance runner Caster Semenya will need to take hormone-lowering agents, or have surgery, if she wishes to continue her career in her chosen athletic events.
The Court of Arbitration in Sport (CAS) decided last week to uphold a rule requiring athletes with certain forms of what they call "disorders of sex development" (DSD) – more commonly called "intersex" conditions – to lower their testosterone levels in order to still be eligible to compete as women in certain elite races.
The case was brought to CAS by Semenya, as she argued discrimination linked to a 2018 decision preventing some women, including herself, from competing in some female events.
This ruling is flawed. On the basis of science and ethical reasoning, there are ten reasons CAS's decision does not stand up. Continue reading →
Guest Post: Torbjörn Tännsjö, Kristian Claëson Emeritus Professor of Practical Philosophy
Statistically speaking, women perform less well than men in most sports. Their top results are 10-12 % worse than those of men. If they are to have a chance to compete at the top level, they need a protected space. At least, this has been the received wisdom among sports authorities. The example of Caster Semenya means that this policy has reached the end of the road. What has surfaced is the fact that the idea of a special protected female sphere within sports doesn't stand up to recent knowledge within medicine and psychology. Caster Semenya is the stone that tipped the scales. The very notion of being female has been put under pressure.
The theory of science teaches us that a fruitful classification must serve an important purpose. In addition to this, the classes used should be mutually exclusive and exhaustive. Every classified individual should belong to one class only and everyone should belong to some class. Historically, we have tended to think that this is true of the classification of human beings into the classes of being female and male. We were wrong. And today it is common knowledge that we were wrong. However, the sports authorities have turned a blind eye to this knowledge.
To break it down in simple terms, there are three main ways of distinguishing between female and male. We may look at sex chromosomes, at external sex organs, or at perceived identity. It is possible to be male in terms of sex chromosomes but female in terms of both external sex organs and psychological identity. Caster Semenya gives witness to this (See Robert Johnson, 'What No One is Telling You About Caster Semenya: She Has XY Chromosomes', LetsRun, 2 May 2019). We know also that some individuals with female sex chromosomes (XX) and external female sex organs don't identify as female. They seek 'correction' of their external sex organs. And it is the other way around with some individuals with male sex chromosomes (XY) and male external sex organs. They don't identify as male and they seek correction of their external sex organs. Even  classification based purely on sex chromosomes is not as simple as one may think. Some individuals lack an X chromosome (X, Turner syndrome) while some have an extra X chromosome (XXY, Klinefelter). And there are other variations as well.
How should sports authorities best handle this? Should they keep turning a blind eye to these facts or should they try to face up to them?
Written by Alexandra Couto and Guy Kahane
In the days following the Stoneman Douglas High School shooting in February 2018, many of the surviving students and staff gathered to demand immediate change to the gun laws that allowed Nicholas Cruz to kill so many of their friends and pupils. Many students held banners on which it was written: "We don't want your thoughts and condolences, we want policy & change!" Speaking at the rally, teacher Melissa Falkowski said "They say 'it's not the time' — Now is the time! There is no other time!"
Was Melissa Falkowski right? Or is it wrong to engage in political and moral debate so soon after such a tragedy? Should we instead just offer our "thoughts and prayers", postponing public debate to a later time? Continue reading →
By Anri Asagumo, Oxford Uehiro/St Cross Scholar, (with input from Dr Tom Douglas and Dr Carissa Veliz)
Trigger Warning: This article deals with sexual violence, which could be potentially upsetting for some people.
Although Google claims in its policy that it restricts promotion of adult-oriented content, there is a district in the online world where their policy implementation seems loose: Google image search in the Japanese language. If one looks up 'reipu', a Japanese word for rape on Google, the screen fills up with a heap of explicit thumbnails of porn movies, manga, and pictures of women being raped by men. The short descriptions of the thumbnails are repugnant: 'Raping a girl at my first workplace', 'Raping a junior high-school girl', 'Raping cute girls', 'Raping a female lawyer', 'Raping a girl in a toilet'. As if rape in itself were not repulsive enough, many descriptions go even further, implying child rape. Similar results show up with 'reipu sareta; I was raped'. It is strikingly different from the world of English Google image search, in which the top images usually send strong messages of support for victims and zero-tolerance for sexual offenders. Another example of how the Japanese Google world is different from that of English is 'Roshia-jin; Russian people'. Searching in Japanese yields 17 pictures of young, beautiful Russian women, while searching in English returns pictures of people of different age and sex. Continue reading →
This essay was the runner up in the undergraduate category of the 5th Annual Oxford Uehiro Prize in Practical Ethics
Written by University of Oxford student Angelo Ryu
1. Introduction
Many legal systems have juries decide cases of an especially grave nature. Because a jury consists of a group of individual jurors, they need a decision-making procedure before it may act. One such procedure is a voting rule: most require either unanimity or supermajority to deliver a verdict. An inability to do so results in a mistrial.
Mistrials are often treated as a sort of failure which ought to be avoided. To that end judges sometimes intervene if deadlock seems likely. In England there is the Watson direction, which refers to a collective obligation to return a verdict. The United States has the Allen charge, which informs jurors of a duty to agree upon a verdict, if possible.
These instructions are often criticised as an impermissible judicial intervention infringing on jury autonomy. At best they are treated as a sort of necessary evil, which must only be used in extraordinary cases. But I argue there is nothing objectionable about such instructions because they simply track the obligations already held by jurors. They serve an important function in informing jurors of their moral position. There may indeed be an imperative for legal systems without such recourse to implement one, as jurors may not always know the duties incumbent upon them in the exercise of their authority. But all this presumes that jurors face an obligation which mirrors these jury instructions. The aim of this essay is to defend that claim. Continue reading →