The MSt offers high-quality training in practical ethics, drawing on the internationally recognised expertise of Oxford's Uehiro Centre for Practical Ethics, the Ethox Centre and the Faculty of Philosophy.
Applications for entry to the MSt in 2022-23 are currently closed. Entry for 2023-24 will open in Autumn this year, and will be available here.
Applications for the modules as standalone courses are still available.
This flexible, part -time course consists of six modules and a dissertation. The MSt in Practical Ethics is a part-time course consisting of six taught modules and a dissertation. Modules may also be taken as standalone courses. Continue reading →
By Neil Levy
Authenticity is a widely espoused ideal; often under that name but also under other labels. People take pride in being individuals, set apart from the crowd, in not following the herd, in thinking for themselves. To be accused of conformism stings.  Continue reading →
Written by Muriel Leuenberger
A modified version of this post is forthcoming in Think edited by Stephen Law.
Authenticity is a popular ideal. Particularly in the western world, authenticity has developed into a prevailing ideal since its rise in Modernity.[1] The search for authenticity is a common trope in film and literature, countless self-help books advise us how to become more authentic, and marketing and politics have long discovered authenticity as a useful label to sell goods and candidates.
Boris Johnson and Donald Trump are recent examples of politicians who presented themselves and were perceived by many as particularly authentic. At the same time, both are known for not taking the truth too seriously, if not for being notorious liars. This seems like a contradiction. Can you be an authentic liar? Figures like Johnson and Trump can prompt us to reconsider and clarify what we mean by a concept like authenticity as well as how we should relate to ourselves and express ourselves to others.
Written by Tony Coady , Emeritus Professor of Philosophy at the University of Melbourne and Honorary Professor at the Australian Catholic University, Honorary Fellow in the Uehiro Centre for Practical Ethics in Oxford.
There are a plethora of terms in widespread political and social use that often obfuscate more than they elucidate. One of those is "terrorism" and its derivatives such as "terrorist", but I have had my say about this elsewhere, most recently in my 2021 book The Meaning of Terrorism and will simply commend it to readers. Here I want to address instead the cluster of expressions  around "extremist/extremism", "radical/radicalism" and best of all "the sensible centre".
Typical quotes about extremism show the standardly condemnatory nature of its widespread current usage. Examples are almost endless, but here are two examples from very different well-known people: "A people inspired by democracy, human rights and economic opportunity will turn their back decisively against extremism." – Benazir Bhutto;[1] "Extremism means borders beyond which life ends, and a passion for extremism, in art and in politics, is a veiled longing for death." – Milan Kundera [2]  Continue reading →

Image: The Great Sphinx and Pyramids of Gizeh (Giza), 17 July 1839, by David Roberts: Public Domain, via Wikimedia Commons

Words are powerful. When a word is outlawed, the prohibition tends to chill or shut down debate in a wide area surrounding that word. That tendency is much discussed, but it's not my concern here. It's one thing declaring a no-go area: it's another when the mere use or non-use of a word is so potent that it makes it impossible to see something that's utterly obvious.
There has recently been an excellent and troubling example. Some museums have started to change their labels. They consider that the use of the word 'mummy' demeans the dead, and are using instead the adjective 'mummified': thus, for instance 'mummified person' or 'mummified remains'. Fair enough. I approve. Too little consideration is given to the enormous constituency of the dead. But using an adjective instead of a noun doesn't do much moral work.
Consider this: The Great North Museum: Hancock, has on display a mummified Egyptian woman, known as Irtyru.  Visitor research showed that many visitors did not recognise her as a real person. The museum was rightly troubled by that. It sought to display her 'more sensitively'. It's not clear from the report what that means, but it seems to include a change in the labelling. She will no longer be a 'mummy', but will be 'mummified'.  She is a 'mummified person':  She'll still remain in a case, gawped at by mawkish visitors. Continue reading →

Provided my eyes are not withdrawn from that spectacle, of which they never tire; provided I may look upon the sun and the moon and gaze at the other planets; provided I may trace their risings and settings, their periods and the causes of their travelling faster or slower; provided I may behold all the stars that shine at night – some fixed, others not travelling far afield but circling within the same area; some suddenly shooting forth, and others dazzling the eye with scattered fire, as if they are falling, or gliding past with a long trail of blazing light; provided I can commune with these and, so far as humans may, associate with the divine, and provided I can keep my mind always directed upwards, striving for a vision of kindred things – what does it matter what ground I stand on?  

Seneca, Consolation to Helvia, translated by C. D. N. Costa
Guest post by Morgan Carpenter, bioethicist; co-founder and executive director, Intersex Human Rights Australia; Magda Rakita co-founder and executive director, Fundacja Interakcja (Poland), and co-chair, OII Europe; and Bo Laurent, founder, Intersex Society of North America
We love Greta Thunberg. But we were hurt and disappointed that she chose "small dick energy" as a pejorative in her recent Twitter exchange with the self-proclaimed "misogynist influencer" Andrew Tate. This particular choice of words was not, in our view, the self-evidently praiseworthy retort that many progressive commentators took it to be.
Don't get us wrong. Rhetorically taking someone down a notch is undoubtedly sometimes appropriate. Especially if they have an inflated ego, an objectionable moral character, and regularly disrespect others, as appears to be the case with Tate.
We aren't against mocking misogynists.
But we are against doing so by alluding to, or making disparaging comments about, body parts or mental attributes possessed by marginalized people — people who suffer unjust stigma due to those very traits. Continue reading →
By Ben Davies
Decisions about how to allocate healthcare resources can be divided, somewhat crudely, into macro– and micro-level choices. Roughly speaking, macro-choices are policy choices, often made outside any clinical setting, e.g., by government. For instance, it is a macro-level choice which treatments to fund to what degree, and how large the health budget should be as a whole. Micro-choices are the choices people make with a particular budget, generally in clinical settings. For instance, it is a micro-level choice which patients to admit to intensive care, and how to prioritise individuals for organ transplants.

Written by Joanna Demaree-Cotton
This last Michaelmas term marked the inaugural series of lab meetings for the Uehiro Centre's BioXPhi lab (https://moralpsychlab.web.ox.ac.uk). Co-directed by myself and Dr. Brian Earp, the lab brings philosophers together with psychologists to conduct experimental studies in moral psychology and bioethics. Specifically, we investigate the contributing factors and psychological processes that shape:
Moral intuitions, judgments and reasoning

Moral agency, moral action and moral motivation

The structure and application of (bio)ethical concepts
… with an eye to contributing to substantive normative and philosophical debates in ethics.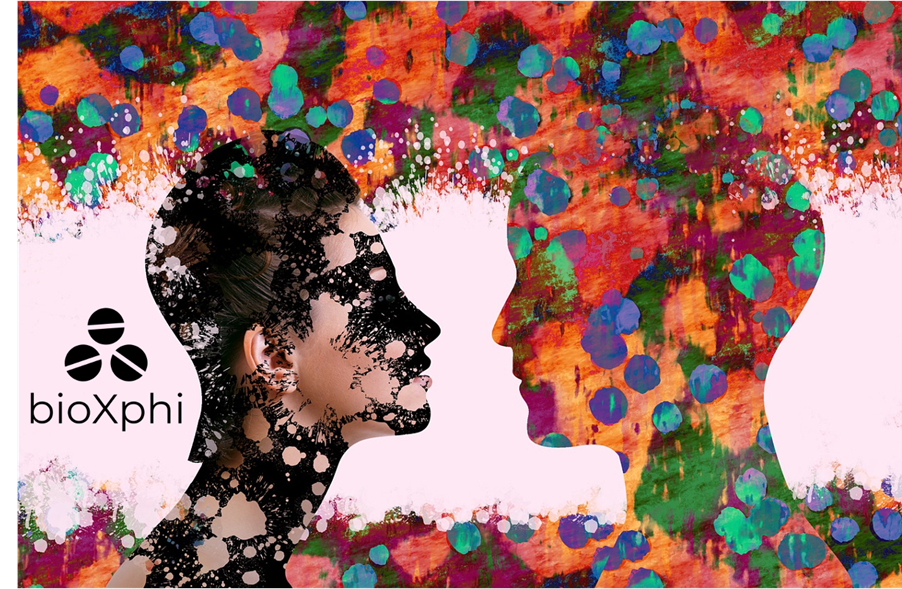 (What's a "lab meeting", you ask? Our lab meetings are where members of our lab come together with colleagues and collaborators to present and get feedback on ongoing research relevant to the experimental study of ethics.)
Just because people reason in a certain way about morality, that doesn't mean that this is how we should reason about morality. People get things wrong all the time. Concepts can be incoherent. Reasoning can be flawed. Judgments can be biased and self-serving. Moral motivation can be weak. Moreover, people can often be ignorant or mistaken about many of the morally relevant details and nuances that apply to some particular situation, resulting in moral judgments that are simply ill-informed.
Yet, investigating ordinary moral psychology is invaluable for ethics and moral philosophy for a number of reasons (Earp, Demaree-Cotton et al., 2020; Earp, Lewis et al., 2021).
Written by: Julian Koplin & Joshua Hatherley, Monash University
ChatGPT is a variant of the GPT-3 language model developed by OpenAI. It is designed to generate human-like text in response to prompts given by users. As with any language model, ChatGPT is a tool that can be used for a variety of purposes, including academic research and writing. However, it is important to consider the ethical implications of using such a tool in academic contexts. The use of ChatGPT, or other large language models, to generate undergraduate essays raises a number of ethical considerations. One of the most significant concerns is the issue of academic integrity and plagiarism.
One concern is the potential for ChatGPT or similar language models to be used to produce work that is not entirely the product of the person submitting it. If a student were to use ChatGPT to generate significant portions of an academic paper or other written work, it would be considered plagiarism, as they would not be properly crediting the source of the material. Plagiarism is a serious offence in academia, as it undermines the integrity of the research process and can lead to the dissemination of false or misleading information.This is not only dishonest, but it also undermines the fundamental principles of academic scholarship, which is based on original research and ideas.
Another ethical concern is the potential for ChatGPT or other language models to be used to generate work that is not fully understood by the person submitting it. While ChatGPT and other language models can produce high-quality text, they do not have the same level of understanding or critical thinking skills as a human. As such, using ChatGPT or similar tools to generate work without fully understanding and critically evaluating the content could lead to the dissemination of incomplete or incorrect information.
In addition to the issue of academic integrity, the use of ChatGPT to generate essays also raises concerns about the quality of the work that is being submitted. Because ChatGPT is a machine learning model, it is not capable of original thought or critical analysis. It simply generates text based on the input data that it is given. This means that the essays generated by ChatGPT would likely be shallow and lacking in substance, and they would not accurately reflect the knowledge and understanding of the student who submitted them.
Furthermore, the use of ChatGPT to generate essays could also have broader implications for education and the development of critical thinking skills. If students were able to simply generate essays using AI, they would have little incentive to engage with the material and develop their own understanding and ideas. This could lead to a decrease in the overall quality of education, and it could also hinder the development of important critical thinking and problem-solving skills.
Overall, the use of ChatGPT to generate undergraduate essays raises serious ethical concerns. While these tools can be useful for generating ideas or rough drafts, it is important to properly credit the source of any material generated by the model and to fully understand and critically evaluate the content before incorporating it into one's own work. It undermines academic integrity, it is likely to result in low-quality work, and it could have negative implications for education and the development of critical thinking skills. Therefore, it is important that students, educators, and institutions take steps to ensure that this practice is not used or tolerated.
Everything that you just read was generated by an AI
Written by Neil Levy
The original version of this article was published at New Work in Philosophy.
It's hard to get any sort of reliable estimates of its prevalence, but impostor syndrome seems to be very widespread. Lots of people report feeling it, at least on occasion, and we might well suspect those who deny experiencing it of some sort of overcompensation. Continue reading →