By Ben Davies
Academics, especially early in our careers, move around quite a lot. Having done my PhD in London, I have also lived or worked in Leeds, Liverpool, Oxford, and rural Pennsylvania; I am far from the most well-travelled academic I know. In many cases, when we arrive at a new job, we know that it is likely to only last a short period, perhaps less than a year.
This blog post isn't about how hard it is to be an academic (though there are plenty of real problems that arise from the precarity in which many early career researchers find themselves). Instead, I want to consider something which all this moving around necessitates: casual friendship.
by Roger Crisp
In recent decades, it has often been said that we are living at the 'hinge of history', an unprecedented period during which some catastrophic event such as rapid climate change, a nuclear war, or the release of a synthesized pathogen may bring an end to human and perhaps all sentient life on the planet.
Written by Gabriel De Marco
This blog post is based on a co-authored paper (w. Tom Douglas and Julian Savulescu) recently published in Ethical Theory and Moral Practice.
When it comes to determining how healthcare resources should be allocated, there are many factors that could—and perhaps should—be taken into account. One such factor is a patient's responsibility for his or her illness, or for the behavior that caused it; e.g. whether a lifetime smoker is responsible for developing his lung cancer, or whether someone is responsible for heart disease on the basis of having an unhealthy diet. Policies that take responsibility for the unhealthy lifestyle or its outcomes into account—responsibility-sensitive policies, or RSPs, for short—have been a matter of debate for some time.
Alberto Giubilini, Oxford Uehiro Centre for Practical Ethics and WEH, University of Oxford
Erica Charters, Faculty of History and WEH, University of Oxford
A discussion on the end of the COVID-19 pandemic is overdue. We keep hearing that 'we are in the middle of a pandemic'. However, it is not clear what it means to be in the middle of a pandemic if we don't know what it means for a pandemic to end.  How can we know what the middle is if we don't know what the end is?
We were given a clear date by the WHO for the start of the pandemic (11 March 2020). A few days earlier the WHO Director-General had for the first time used the term 'epidemic' to refer to COVID-19 outbreaks in some countries (5 March 2020). A disease is categorized as an epidemic when it spreads rapidly, with higher rates than normal, in a certain geographical area. A pandemic is an epidemic spreading over more than one continent. Thus, declaring epidemic and pandemic status is a decision based on epidemiological criteria.
By contrast, the end of an epidemic is not determined by epidemiological factors alone. Historically, epidemics end not with the end of the disease, but with the disease becoming endemic – that is, accepted and acceptable as part of normal life.
However, when and how a disease becomes normal or acceptable is primarily a social, cultural, political, and ethical phenomenon, rather than scientific or epidemiological.  It is a more subtle phenomenon – and less precise – than the start of the epidemic.  The end depends on how a society decides to respond to a pathogen that keeps circulating.  We might well find ourselves out of this pandemic without realising when and how it happened.
So, when will this pandemic end?
Written by Neil Levy
Homelessness is, of course, above all a cost to the homeless:  it's a dangerous, difficult, insecure way to live. There are therefore strong moral reasons to address it, for the sake of the homeless. There are also (non-moral) reasons to address it, centring on its costs to everyone, homeless and housed alike. It's a financial cost to all of us, at least if it is true that it's cheaper to give homeless people housing than to pay the costs associated with homelessness (policing, emergency care and shelters). Homelessness is an aesthetic cost and might bring with it associated litter, drunkenness (addiction is both a cause and a consequence of homelessness), and disorder. It decreases amenity for everyone. I want to suggest that homelessness is also a moral cost to the housed. Continue reading →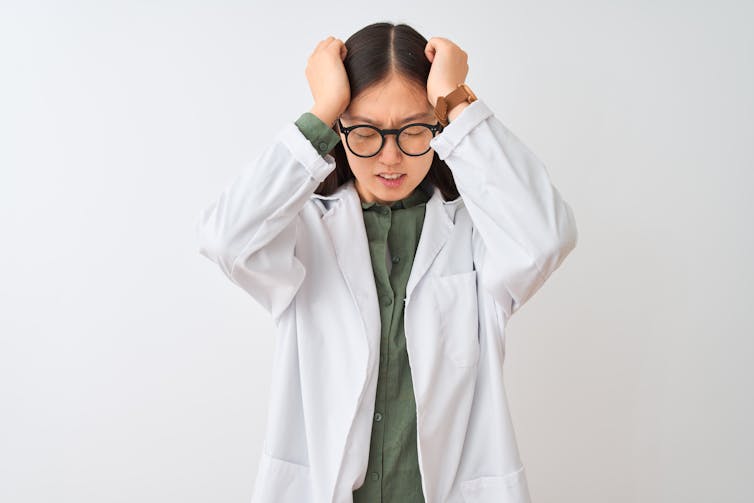 Trish Greenhalgh, University of Oxford and Dominic Wilkinson, University of Oxford
At the start of the pandemic, there was a striking sense of shared resolve and solidarity. Facing a public health crisis greater than any in living memory, people were largely united in their support of difficult measures to protect the vulnerable, safeguard the health system and sustain key workers.
There were, of course, differences of opinion. For example, some disagreed about the severity of the threat posed by COVID, about the wisdom of different national approaches to lockdown, about the timing of restrictions, and the effectiveness face masks.
More recently, there has also been disagreement on how vaccines should be distributed, whether vaccine passports are a good idea, and whether vaccination should be mandatory for certain occupations)
Throughout the pandemic, scientists attempting to explain their findings have had to deal with unprecedented levels of dissent, anger and abuse from the lay public and occasionally from other scientists.
Since the government lifted COVID restrictions on July 19, views on how best to handle the pandemic have become more polarised than ever, broadly splitting into two camps: the "open up" camp and the "not yet" camp. Continue reading →

By Charles Foster
Over the 40,000 years or so of the history of behaviourally modern humans, the overwhelming majority of generations have been, so far as we can see, animist. They have, that is, believed that all or most things, human and otherwise, have some sort of soul.
We can argue about the meaning of 'soul', and about the relationship of 'soul' to consciousness, but most would agree that whatever 'soul' and 'consciousness' mean, and however they are related, there is some intimate and necessary connection between them – even if they are not identical.
Consciousness is plainly not a characteristic unique to humans. Indeed the better we get at looking for consciousness, the more we find it. The universe seems to be a garden in which consciousness springs up very readily. Continue reading →
Dominic Wilkinson, University of Oxford; Jonathan Pugh, University of Oxford, and Julian Savulescu, University of Oxford
Education Secretary Gavin Williamson has announced the end of school "bubbles" in England from July 19, following the news that 375,000 children did not attend school for COVID-related reasons in June.
Under the current system, if a schoolchild becomes infected with the coronavirus, pupils who have been in close contact with them have to self-isolate for ten days. In some cases, whole year groups may have to self-isolate.
Such mass self-isolation is hugely disruptive. Yet despite the clamour to switch to other protective measures, such as rapid testing of pupils who have been in close contact with an infected pupil, the public service union Unison has supported self-isolation as "one of the proven ways to keep cases under control". Continue reading →
By Doug McConnell
Recently the editor-in-chief of the Annals of Human Genetics, Prof David Curtis, resigned from his position, in part, because the journal's publisher, Wiley, refused to publish a letter he co-authored with Thomas Schulze, Yves Moreau, and Thomas Wenzel. In that letter, they argue in favour of a boycott on Chinese medical and scientific publications as a response to the serious human rights violations happening in China. Several other leading journals, the Lancet, the BMJ and JAMA have also refused to publish the letter claiming that a boycott against China would be unfair and counterproductive.
This raises two separate ethical issues: 1. Should journals refuse to publish a letter arguing in favour of a boycott on Chinese medical and scientific publications? 2. Should journals actually establish a boycott on Chinese medical and scientific publications? Continue reading →