This essay was the winner in the undergraduate category of the 8th Annual Oxford Uehiro Prize in Practical Ethics
Written by Matthew Price, University of Oxford Student
Practical ethicists and policymakers alike must grapple with the problem of how to weigh the interests of future people against those of contemporary people. This question is most often raised in discussions about our responsibility to abate climate change,1 but it is also pertinent to the mitigation of other existential risks, disposal of nuclear waste, and investment in long-term scientific enterprise. To date, most of the debate has been between those who defend the practice of discounting future generations' well-being at some positive rate and those who argue that the only morally defensible discount rate is zero.2 This essay presents an argument for a negative discount rate:
There is reason to believe that the well-being of those who are more morally deserving counts for more.
There is reason to expect that future people will be more morally deserving than we are now.
Guest Post by Nathan Hodson 
* Please note that this article is being cross-posted from the Journal of Medical Ethics Blog 
Research in robotics promises to revolutionize surgery. The Da Vinci system has already brought the first fruits of the revolution into the operating theater through remote controlled laparoscopic (or "keyhole") surgery. New developments are going further, augmenting the human surgeon and moving toward a future with fully autonomous robotic surgeons. Through machine learning, these robotic surgeons will likely one day supersede their makers and ultimately squeeze human surgical trainees out of operating room.
This possibility raises new questions for those building and programming healthcare robots. In their recent essay entitled "Robot Autonomy for Surgery," Michael Yip and Nikhil Das echoed a common assumption in health robotics research: "human surgeons [will] still play a large role in ensuring the safety of the patient." If human surgical training is impaired by robotic surgery, however—as I argue it likely will be—then this safety net would not necessarily hold.
Imagine an operating theater. The autonomous robot surgeon makes an unorthodox move. The human surgeon observer is alarmed. As the surgeon reaches to take control, the robot issues an instruction: "Step away. Based on data from every single operation performed this year, by all automated robots around the world, the approach I am taking is the best."
Should we trust the robot? Should we doubt the human expert? Shouldn't we play it safe—but what would that mean in this scenario? Could such a future really materialize?
Professor Dominic Wilkinson and Keyur Doolabh have recently published a provocative essay at Aeon online magazine:
Imagine that a 14-year-old girl, Kate, decides that she wants to become pregnant. Kate's parents are generally broadminded, and are supportive of her long-term relationship with a boy of the same age. They are aware that Kate is sexually active, like 5 per cent of 14-year-old girls in the United States and 9 per cent in the United Kingdom. They have provided her with access to birth control and advice about using it. However, they are horrified by their daughter's decision to have a child, and they try to persuade her to change her mind. Nevertheless, Kate decides not to use birth control; she becomes pregnant, and gives birth to her child, Annabel.
Many people might think that Kate's choice was morally wrong. Setting aside views about teenage sexual behaviour, they might argue that this was a bad decision for Kate – it will limit her access to education and employment. But let's imagine that Kate wasn't academically inclined, and was going to drop out of school anyway. Beyond those concerns, people might worry about the child Annabel. Surely Kate should have waited until she was older, to give her child a better start to life? Hasn't she harmed her child by becoming pregnant now?
This issue is more complicated than it first seems. If Kate had delayed her pregnancy until, say, age 20, her child would have been conceived from a different egg and sperm. Because of this, Kate would have a genetically different child, and Annabel would not have existed.
See here for the full article and to join in the conversation.
By Dominic Wilkinson @Neonatal Ethics, Director of medical ethics
Why should we care about what happens to future generations? What reason do we have to sacrifice our own well-being and interests for the sake of people who will exist after we are dead?
Last night Professor Sam Scheffler from NYU gave the first of the 2015 Uehiro lectures on this controversial and challenging topic.  http://media.philosophy.ox.ac.uk/uehiro/HT16_UL_Scheffler1.mp3
Written by Simon Beard
This is an unedited version of a paper which was originally published on The Conversation:
please see here to read the original article
After 35 years, the Chinese government recently announced the abolition of its controversial one child policy for one that will allow all Chinese citizens to have up to two children. Whilst this increased respect for personal autonomy is undoubtedly good, it is not clear if the lifting of the ban will actually lead to a marked increase in China's birth rate – while the birth rate has dramatically reduced since the policy was introduced, so too have those of neighbouring countries without such policies.
Whether or not Chinese parents decide to use their new-found rights to procreate, the move does raise questions. Would it be good or bad if more children were now born in China and the population grew? And what value might there be in any changes to China's population size and structure? Continue reading →
Over the last four decades or so, philosophers have spent a good deal of time on this somewhat peculiar question. Why? After all, it's not a question that people ordinarily ask, like 'Do animals have rights?' or 'Is abortion permissible?'. Continue reading →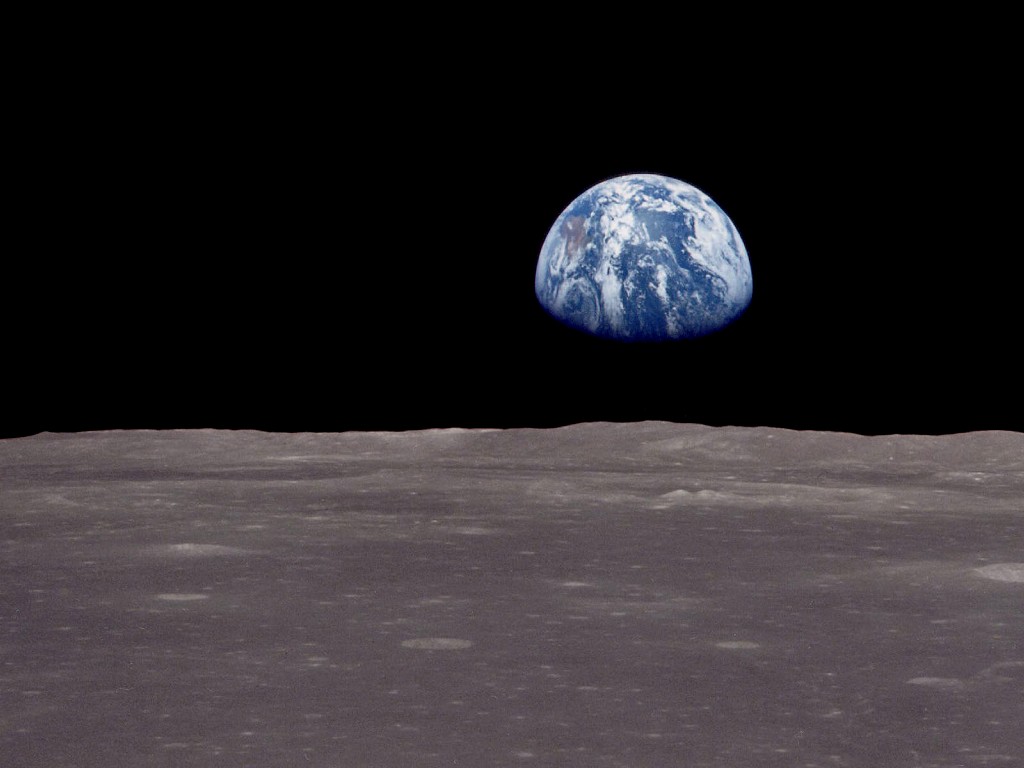 There appears to be lot of disagreement in moral philosophy.  Whether these many apparent disagreements are deep and irresolvable, I believe there is at least one thing it is reasonable to agree on right now, whatever general moral view we adopt:  that it is very important to reduce the risk that all intelligent beings on this planet are eliminated by an enormous catastrophe, such as a nuclear war.  How we might in fact try to reduce such existential risks is discussed elsewhere.  My claim here is only that we – whether we're consequentialists, deontologists, or virtue ethicists – should all agree that we should try to save the world.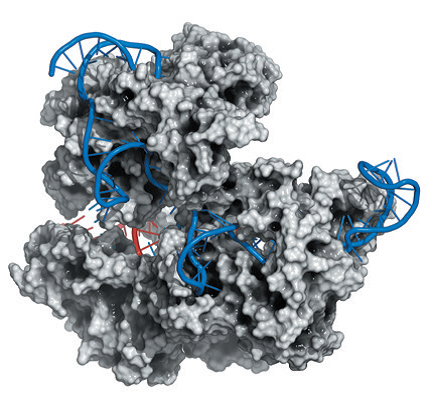 Darlei Dall'Agnol
 The British Parliament has, recently, passed Act 1990 making possible what is, misleadingly, called "three parents babies," which will become law in October 2015. Thus, the UK is the first country to allow the transfer of genetic material from an embryo or an egg that has defects in the mitochondrial DNA to generate a healthy baby. As it is perhaps known, a defect in the mitochondrial DNA causes several genetic disorders such as heart and liver failure, blindness, hearing loss, etc. Babies free from these genetic problems are expected to be born next year. This is good news and shows how science and technology can really work for human benefit.
This procedure raised several concerns, but also revealed confusion and misunderstandings in public debates. There was the fear of opening the way to Nazi practices considered intrinsically immoral. This is certainly not the case since the prevention of mitochondrial defects does not, strictly speaking, involves any gene editing, which is a different kind of genetic engineering.[1] Now, embryo editing, which will be illustrated soon, does divide scientists and ethicists and needs further public debate. I will here present some real ethical concerns relating to embryo editing and to comment on the recent call, published by Nature, for a moratorium on the germline experiments. Continue reading →
Imagine that you have been left a large legacy, and would like to donate it to a charity, with a view to doing the most good possible.
It's natural to think that one set of charities you should consider are those which cheaply save people's lives, and perhaps particularly young people's lives. For then you can count the good in the rest of those people's lives as a good you've brought about. Continue reading →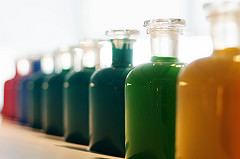 We face very important decisions about climate change policy, healthcare prioritization, energy consumption, and global catastrophic risks.  To what extent can the field of population ethics contribute to real-world decisions on issues like these?  This is one of the central questions being pursued by researchers in the Population Ethics: Theory and Practice project at the Future of Humanity Institute at Oxford University.  The project, overseen by Dr Hilary Greaves, officially began earlier this month, and will continue (at least in its present form) for three years.  The research team aims to make progress in theoretical population ethics, and to assess its relevance to pressing practical issues that affect future generations.