By Jonathan Pugh
The below is a slightly extended version of my two 5min presentations at the European Youth Event 2018, at the European Parliament in Strasbourg. I was asked to present on the following questions:
What are the ethical issues surrounding gene-editing, particularly with respect to eradicating mosquitoes?
Should the EU legislate on gene-editing mosquitoes?
Written by Tom Douglas
This is an unedited version of an article originally published by The Conversation
'Calais Jungle Camp littered with asbestos', 'Buckingham Palace could be vacated to remove asbestos', 'Safety concerns for refugees and workers as Nauru asbestos removal program kicks off'.
Headlines such as these occur with monotonous regularity. Widespread asbestos use throughout much of the 20th century has ensured that the next contamination scandal is never far off, and asbestos-related legal decisions and personal tragedies often make the news as well. But despite the ongoing media attention, asbestos has not captured the public imagination as a public health threat, at least, not in comparison to other comparable threats like excessive sun exposure and drink driving.
Asbestos is a versatile fibrous mineral that can be cheaply mined and has unusual fire resistance and durability. Its use exploded in the twentieth century, when it was included in such diverse products as automobile brake linings, pipe insulation, ceiling and floor tiles, textured paints, concrete, mattresses, electric blankets, heaters, ironing boards and even piano felts. There is no safe threshold for exposure to asbestos dust, with even single exposures having been linked to cancer. Rates of asbestos-related cancer have recently been on the rise in Europe and Japan and look set to climb in many developing countries where asbestos is still being widely used, often without safety precautions. According to WHO estimates, asbestos now causes more deaths globally than excessive sun exposure. In the UK it is estimated to cause almost three times as many deaths as road traffic accidents.
I highly recommend Leif Wenar's essay "Poverty Is No Pond" – especially to those not yet familiar with, but interested in, the empirical complexities involved in giving to overseas poverty-fighting charities.  Wenar's main aim in his essay is to criticize Peter Singer's 2009 book The Life You Can Save for (i) being overly optimistic about the quality of information available on the effects of giving to various charities, and (ii) failing to emphasize that every charitable donation also comes with some risk of harming people living in extreme poverty.  I'll only briefly address (i), and then turn to and focus primarily on (ii).
As illustrated by several recent events, Mexico suffers from a lack of security.  The country holds the world record in kidnappings, with an estimated number of 123,470 people kidnapped just in 2013. In August 2014, the official number of missing people was 22,320.  Citizens are fed up and are demanding security, perhaps the most basic good a government should provide.  I'll here discuss what appears to me to be one philosophical mistake about the value of security for people.  It's useful to observe and avoid this mistake, since it pertains to wide range of practically important choices (which I'll mention at the end).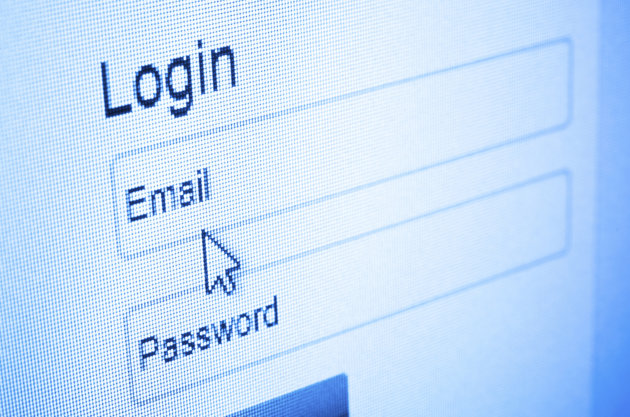 See Brian's most recent previous post by clicking here.
See all of Brian's previous posts by clicking here.
Follow Brian on Twitter by clicking here.
Your password will probably be hacked soon, and how to (actually) solve the problem
Smithsonian Magazine recently reported: "Your Password Will Probably Be Hacked Soon" and delivered a troubling quote from Ars Technica:
The ancient art of password cracking has advanced further in the past five years than it did in the previous several decades combined. At the same time, the dangerous practice of password reuse has surged. The result: security provided by the average password in 2012 has never been weaker.
After the Twitter accounts for Burger King as well as Chrysler's Jeep were recently broken into, Twitter apparently issued some advice to the effect that people should be smarter about their password security practices. So: use lots of letters and numbers, passwords should be 10-digits or longer, use a different password for every one of your online accounts and so on.
But this is nuts. Does Twitter know anything about how human beings actually work? Why do you think people reuse their passwords for multiple sites? Why do you think people select easy-to-remember (and easy-to-discover) factoids from their childhoods as answers to security questions?
The first two weeks of 2013 were marked by a flurry of news articles considering "the new science" of pedophilia. Alan Zarembo's article for the Los Angeles Times focused on the increasing consensus among researchers that pedophilia is a biological predisposition similar to heterosexuality or homosexuality. Rachel Aviv's piece for The New Yorker shed light upon the practice of 'civil commitment' in the US, a process by which inmates may be kept in jail past their release date if a panel decides that they are at risk of molesting a child (even if there is no evidence that they have in the past). The Guardian's Jon Henley quoted sources suggesting that perhaps some pedophilic relationships aren't all that harmful after all. And Rush Limbaugh chimed in comparing the 'normalization' of pedophilia to the historical increase in the acceptance of homosexuality, suggesting that recognizing pedophilia as a sexual orientation would be tantamount to condoning child molestation.
So what does it all mean? While most people I talked to in the wake of these stories (I include myself) were fascinated by the novel scientific evidence and the compelling profiles of self-described pedophiles presented in these articles, we all seemed to have a difficult time wrapping our minds around the ethical considerations at play. Why does it matter for our moral appraisal of pedophiles whether pedophilia is innate or acquired? Is it wrong to imprison someone for a terrible crime that they have not yet committed but are at a "high risk" of committing in the future? And if we say that we can't "blame" pedophiles for their attraction to children because it is not their "fault" – they were "born this way" – is it problematic to condemn individuals for acting upon these (and other harmful) desires if it can be shown that poor impulse control is similarly genetically predisposed? While I don't get around to fully answering most of these questions in the following post, my aim is to tease out the highly interrelated issues underlying these questions with the goal of working towards a framework by which the moral landscape of pedophilia can be understood.  Continue reading →
Some researchers have fingered a surprising culprit for the crime wave that ended in the 1990s: lead, mainly from leaded fuel. We know that lead leads to development difficulties in children, and in country after country, lead emissions closely mirror the crime rate 23 years later – after those children have grown up into mature, irresponsible adults.
A nice story – only problem is, people aren't very interested in it. We prefer to tell stories about actual human villains, morality tales with clear blame and praise and entertaining situations (contrast the amounts spent fighting terrorism versus road accidents). Lead causing crime just isn't sexy.
So to combat this universal human tendency, that causes us to misdirect our efforts and our focus, I propose we should treat Lead as an human-like villain. In its oily lair, the demon Lead rubes its metallic hands together in glee, imagining the millions of children whose developments it is stunting, and the thousands of young men it tipped into criminality, and the wailing of their victims. It plots further increases of its empire of crime, and gnashes grey teeth in frustration as heroic regulator squeeze its powerbase out of the air, the fuel, and the water.
You should already feel your emotional priorities shifting. This alternative visions should enable us to give Lead the attention it deserves, in comparison with other lesser threats with more appealing stories. Use our story-biases in the service of good – we can feel the appropriate amount of joy when we triumph over Lead; emotions, not just reason, are needed to keep up our motivations in dealing wit these threats.
And then the demon can be joined in its dark imaginary lair by the vicious Vampire Malaria, the Zombie-Lord of the Road Traffic Accident, and the bloody Psychopathic Death Cult of Cardio-Vascular Diseases. To arms, good citizens of the world, against these sinister anthropomorphised and correctly prioritised threats!