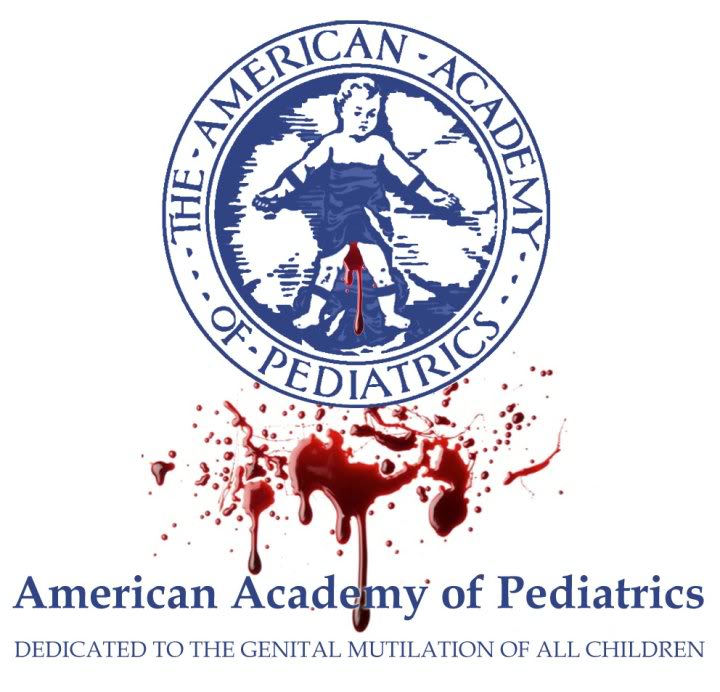 See Brian's most recent previous post by clicking here.
See all of Brian's previous posts by clicking here.
Follow Brian on Twitter by clicking here.
UPDATED as of 27 May, 2013. See the bottom of the post.
The AAP report on circumcision: Bad science + bad ethics = bad medicine
For the first time in over a decade, the American Academy of Pediatrics (AAP) has revised its policy position on infant male circumcision. They now state that the probabilistic health benefits conferred by the procedure outweigh the known risks and harms. Not enough to positively recommend circumcision (as some media outlets are erroneously reporting), but just enough to suggest that whenever it is performed—for cultural or religious reasons, or sheer parental preference, as the case may be—it should be covered by government health insurance.
That turns out to be a very fine line to dance on. The AAP position statement is characterized by equivocations, hedging, and uncertainty; and the longer report upon which it is based includes a number of non-sequiturs, instances of self-contradiction, and cherry-picking of essential evidence (see analysis below).
The AAP appears to be out of tune with world opinion on this issue. On a global scale, medical authorities remain skeptical about whether circumcision of male minors confers any – let alone significant – net health benefits. Indeed, child health experts in Britain, Germany, Scandinavia, Australia, New Zealand, Canada, and elsewhere are predominately of the view that non-therapeutic circumcision (NTC) confers no meaningful health benefits on balance (considered against drawbacks, harms, and risks), and that it should be neither recommended to parents nor funded by health insurance systems.
Nota bene: these cosmopolitan physicians and the medical boards on which they sit have access to the very same data as the AAP. They just don't draw the same conclusions.
In view of this empirical uncertainty on the medical question, it is problematic to assert, as the AAP does in its new report, that a person does not retain the right to decide whether he wishes to keep his own healthy foreskin–and thus preserve his genitals intact–and that the right belongs instead to his parents.
Parental rights
On the question of parental rights, a point of comparison is frequently raised, including the example of ear-piercing for little girls. Don't parents have a right to do that? And how is circumcision any different?
There are two ways to respond to the ear-piercing example (and these responses may serve as templates for other comparable interventions). The first way is to suggest that perhaps ear-piercing, too, should not be permitted before the child herself can weigh in on whether or not she would like to have her own ears pierced. If she understands that it will be painful, that there are certain risks involved, and so on, and yet it's still something she'd like to undertake, then so be it.
The second, stronger way, is to point out that the two practices—ear-piercing and infant male circumcision—are not remotely commensurate, neither in terms of the interventions themselves, nor their effects. Ear-piercing removes no tissue, does not threaten any bodily function, can be tolerated without anesthesia, and is reversible: the hole will close up over time if the child decides later on that she would like to have her earlobes hole-free.
By contrast, male circumcision removes up to half of the skin system of the penis, eliminates the motile and protective functions of the foreskin, cannot be tolerated without anesthesia, and is irreversible: anyone who resents having had his foreskin removed can never get it back.
Given, then, the substantial differences between ear-piercing and male circumcision—in terms of both the interventions themselves and their necessary (i.e., not just accidental or probabilistic) effects—that are directly relevant to the moral calculus involved in assessing their respective permissibility, much more work would be needed to establish that there is any kind of parity of reasoning between them.
Indeed, those who are skeptical about the ethical soundness of ablating the foreskin in infancy are not typically suggesting that any intervention that breaks the skin of any child at any age—regardless of the level of risk involved, and regardless of the diminishing effects on function, and regardless of the reversibility of the procedure, and regardless of the child's having had an opportunity to give some input as to the desirability of the intervention—should be considered ethically dubious. Rather, it is precisely the level of harm involved, the degree of functional diminishment, the irreversibility, the impossibility of attaining any input from the person whose body (indeed whose penis) is to be permanently surgically altered, and so on, that mark out infant male circumcision as a specially problematic practice.
Parents can of course give proxy consent for needful therapeutic procedures aimed at treating a known pathology. That is, if the pathology presents a genuine threat to the child, and if the intervention cannot be delayed until the child understands what is at stake, and if there are not safer, more reliable, more effective alternative treatments. A healthy foreskin, however, is not a pathology. It needs no treatment at all. To remove it, therefore, on grounds of "proxy consent" is to misunderstand—quite egregiously—the ethical limits of  parental authority.
A more reasonable conclusion than the AAP's, then, is that the person whose penis it is should be allowed to consider, for himself, the available evidence (in all its chaotic murkiness) when he is mentally competent to do so—and make a personal decision about what is, after all, a functional bit of his own sexual anatomy and one enjoyed without issue by the vast majority of the world's males.
Health benefits and medical ethics
According to the Seattle-based physicians group Doctors Opposing Circumcision, there is neither a medical nor an ethical case for removing healthy genital tissue from baby boys. They can't consent to the procedure in the first place, and the bulk of the claimed—yet heavily disputed—health benefits don't actually apply to them: babies are not sexually active, yet circumcision is supposed to protect chiefly against sexually-transmitted infections and related diseases. In any case, these are afflictions whose prevention is much more soundly assured by the use of a condom (and other safe sex practices) in adulthood than by genital surgery in infancy. With respect to the issue of urinary tract infections in early childhood, remember that these are rare for boys (about 1%), and can be easily treated with antibiotics if and when they do occur—no surgery required. A recent Cochrane Review—the highest standard of medical analysis—found no reliable evidence that circumcision does in fact protect against UTIs, and even studies that do find a link report that 111 circumcisions would have to be performed to prevent a single case of UTI.
So how did the AAP reach its much-hyped, yet ultimately fallacious, and as I will argue, ethically unjustified conclusion?
* * *
First, let us be clear about what their position is. "This is not really pro-circumcision," explains one of the authors of the technical report behind the new analysis. You wouldn't know that from reading the week's headlines, which have taken the "health benefits" narrative and gone running impetuously on to town, but there it is from the horse's mouth. Instead, the AAP believes that the purported benefits of circumcision are merely "sufficient" to "justify access to this procedure for families choosing it" and to "warrant third-party payment for circumcision of male newborns" if and when it does occur.
Here they depart from their 1999 statement in asserting that (1) the benefits of the surgery definitively outweigh the risks and costs and (2) that it is therefore justifiable to perform the operation without the informed consent of the patient. This does not follow. Just as with the parental "proxy" rule discussed above, in medical ethics, the risk/benefit rule was devised for therapeutic procedures aimed at treating an extant pathological condition, and for minor prophylactic interventions such as vaccination (interventions that, notably, most rational adults would choose for themselves, and that are rarely or never a source of later resentment). It has no relevance to nonessential amputative surgery, especially when it involves the removal of healthy, functional erogenous tissue from the genitals, and when (once again) safer, more effective substitute strategies exist for achieving the same ends.
One might be surprised to learn that the word "condom" does not appear even once in the 28 page AAP report.
In making their risk/benefit calculations, then, the AAP simply leaves out a critical bulk of factors relevant to the equation, including the existence of a range of proven healthcare strategies like condom-use or the administration of vaccines (including an effective HPV vaccine) and antibiotics. If they had taken the time to consider human rights and bodily integrity issues, the function of the foreskin, its value to the individual, and his possible wishes in later life, as well, their computations would arguably yield a different answer.
Some readers will be unaware that the AAP is not a dispassionate scientific research body, but rather a trade association for pediatricians. Those among its members and stakeholders who perform NTCs stand to profit from the procedure, to the collective annual tune of $1.25 billion according to one (albeit not impartial) estimate. Given the yawning potential for a financial conflict of interest, then, there needs to be a very strong, independent medical case for circumcision; and the AAP had better be able to show that it is both the safest and most cost effective means of promoting infant health. Both of these propositions fail, however, as I will continue to show in what follows.
* * *
The AAP has been tossing and turning on the question of circumcision since 1971, when it announced that "There are no valid medical indications for circumcision in the neonatal period." Emphasis mine. From 1999 until August 27th of this year, the AAP had maintained that the "health benefits" of circumcision were perhaps neck-and-neck with the costs, at best, so that it could not recommend the procedure from a therapeutic perspective. This policy was in line with the still-current official position of every other major medical association in the world. Except, actually, those that now actively campaign against circumcision, such as the Royal Dutch Medical Association in Holland.
For the AAP to revise its stance, then, it stands to reason that something must have changed—either human biology has altered, or some new evidence must have cropped up—to justify tipping the cost-benefit scales away from their recently prior equilibrium. Indeed, the AAP circumcision task force makes much ado of a collection of studies conducted in Africa between 2005 and 2007 purporting to show a link between circumcision and a reduced risk of becoming infected with HIV.
According to the New York Times, these studies include 14 publications "that provide what the [AAP] characterizes as 'fair' evidence that circumcision in adulthood protects men from HIV transmission from a female partner." Notice the phrase in adulthood. The AAP policy, by contrast, is concerned with circumcision in infancy, a procedure for which there is literally no evidence of a protective effect against HIV. Notice also "fair" rather than "good" evidence and that the findings apply exclusively to (heterosexual) (African) (adult) males. This is in contrast to females, for whom circumcision of the male partner is apparently a risk factor for becoming infected with HIV. The New York Times continues:
"Three of the studies were large randomized controlled trials of the kind considered the gold standard in medicine, but they were carried out in Africa, where H.I.V. — the virus the causes AIDS — is spread primarily among heterosexuals."
There are a number of things to say about these "randomized controlled trials." First, the trials appear to have been "controlled" in name only, as this exhaustive analysis demonstrates. Clinically relevant flaws included "problematic randomization and selection bias, inadequate blinding, lack of placebo-control … inadequate equipoise, experimenter bias, attrition …  not investigating male circumcision as a vector for HIV transmission, not investigating non-sexual HIV transmission, as well as lead-time bias, supportive bias … participant expectation bias, and time-out discrepancy (restraint from sexual activity only by circumcised men)." Hence, as I explained in this earlier post, the "Africa studies" may not have been a clear-cut example of "gold standard" medical research (but see the counterarguments cited in that commentary).
Critics have also pointed out that the "60%" figure that is typically offered as the relationship between circumcision and reduction of HIV infections is the output of a potentially misleading statistical sleight-of-hand: the absolute reduction between the circumcised and intact groups in these studies was just 1.3%. Whether such a reduction will have meaningful ramifications at the population level is the subject of ongoing dispute.
The next thing to highlight is the part of the quote that comes after the "but" – a very important "but" – namely that "[the trials] were carried out in Africa" where, as the article goes on to explain, HIV is mainly a heterosexual phenomenon. Outside of Africa, it is mainly not—it is largely transmitted among injecting drug users and gay men, at least in the United States—which means that even if we were to accept the data from the "randomized controlled" studies, we would have very little evidence that circumcision could be useful in the country that is actually the subject of the AAP's analysis. The same holds for countries such as Australia, and New Zealand, and indeed most anywhere else in the developed world. The epidemiological and social environments are just flatly non-analogous — as this study shows.
Hence, as even the authors of the AAP report acknowledge, "the degree of benefit, or degree of impact [of circumcision], in a place like the U.S. will clearly be smaller than in a place like Africa." Of course, we already knew that circumcision does not present a serious obstacle to heterosexual HIV-transmission in the U.S., since the U.S. has both the highest rates of infant circumcision and the highest rates of heterosexually transmitted HIV among industrialized nations. (Obviously there are innumerable confounding factors that can mediate the relationship between HIV rates and circumcision rates in different cultural contexts; the point here is that those factors play a bigger role than the percentage of excised foreskins in a country's male population.)
But let's put all that to the side. For even if it were true that circumcision offered a partially protective effect against heterosexually-transmitted, female-to-male HIV/AIDS (in epidemiological environments with very high base rates of such transmission) or other STIs such as HPV (for which, as I stated before, there is an effective vaccine), it would still not follow that the procedure could be ethically performed on infants, much less on infants in the developed world. Given that there is a cheaper, more effective, less invasive, less coercive alternative—namely condom-use and other safe sex strategies in adulthood—it is inconsistent with biomedical ethics to endorse the risky genital cutting of a young child toward the same ostensible end.
As pediatrician, statistician, and professor of clinical medicine Robert Van Howe showed in this recent cost-benefit analysis, infant circumcision is more costly and does more harm than leaving the baby alone, even based on models that start from very generous premises about the potential health benefits of foreskin-removal. If the AAP wants to justify "third party payments" it cannot plausibly claim them for a procure that is more perilous, more ethically problematic, less effective and less cost effective than available alternatives. The government dime is clearly better spent elsewhere.
So let's review:
The AAP used to say that circumcision could not be recommended on health grounds, which was, and as I have argued, remains, the only scientifically and ethically credible position for it to maintain.
In 2012, the AAP revised its position (while stopping short of a recommendation) in light of "new evidence" suggesting that the health benefits could now be said to "outweigh" the harms and risks of the procedure.
The "new evidence" consists almost entirely of data collected in Africa between 2005 and 2007 suggesting that circumcision in adulthood, in environments suffering from an epidemic of HIV/AIDS, may reduce the risk of contracting HIV through unprotected, female-to-male, heterosexual intercourse (although it may increase the risk of HIV transmission from males to females).
These data, however, are of "fair" quality (according to the AAP), and show an absolute risk reduction for HIV of only 1.3% between the treatment and control groups. Yet even if these data were taken seriously on their own terms, they would only apply to adult heterosexual males in Africa – not to infants in the United States.
Indeed, the AAP report itself makes essentially this same last point: "… the task force recommends additional studies to better understand the impact of male circumcision on transmission of HIV and other STIs in the United States because key studies to date have been performed in African populations with HIV burdens that are epidemiologically different from HIV in the United States." Emphasis mine.
Yes, and until those studies are run – and run properly, with consenting populations, under strict ethical controls – it would be prudent for the AAP to abstain from making unsubstantiated claims about the benefits of circumcising infants in the United States. Especially since, as they concede on page 772 of their report "the true incidence of complications after newborn circumcision is unknown." It should go without saying that if one doesn't know how often complications occur, then one is ill-equipped to assert that the benefits outweigh them. One wonders how they ran these calculations.
* * *
It took the AAP circumcision "task force" several years to choreograph its latest tap-dance routine. Why it has produced a document that is out of line with both world opinion and the most basic of bioethical principles is a fascinating—and troubling—question, but one which I cannot hope to answer in a single post. Whatever the reason, however, one can be sure that it has more to do with culture than with science. As medical historians and cultural analysts have meticulously documented, circumcision as a birth ritual remains deeply, and uniquely, embedded in American medical culture and in the naïve expectations of doctors and parents alike. This sets the U.S. apart from everywhere else in the developed world—certainly outside of religious communities for whom the ritual is still self-consciously sacramental, and by whom it is performed without needing the rationalization of "health benefits." Like any ritual, American proponents of circumcision are loath to give it up, for dread of the unknown consequences.
* * *
UPDATE – as of 27 May, 2013
Since this post was first published in August of 2012, some interesting developments have come about. To begin with, two major critiques of the AAP documents were published in leading international journals, one in the Journal of Medical Ethics, and a second in the AAP's very own Pediatrics. This second critique was penned by 38 distinguished pediatricians, pediatric surgeons, urologists, medical ethicists, and heads of hospital boards and children's health societies throughout Europe and Canada. These authors stated unequivocally:
Only one of the arguments put forward by the American Academy of Pediatrics has some theoretical relevance in relation to infant male circumcision; namely, the possible protection against urinary tract infections in infant boys, which can easily be treated with antibiotics without tissue loss. The other claimed health benefits, including protection against HIV/AIDS, genital herpes, genital warts, and penile cancer, are questionable, weak, and likely to have little public health relevance in a Western context, and they do not represent compelling reasons for surgery before boys are old enough to decide for themselves.
So how did the eight members of the AAP special Task Force on circumcision reach a set of conclusions that are in direct contradiction to those reached by the majority of their peers in the developed world? As I speculated in my original post, and as the title of the critique I just quoted from makes clear, one plausible explanation is that there is: "Cultural Bias in the AAP's 2012 Technical Report and Policy Statement on Male Circumcision." In other words, the AAP members come from an unusually pro-circumcision culture, such that their ability to evaluate the practice dispassionately may have been at least partially compromised.
Intriguingly, the AAP took the time to respond to this possibility in a formal reply, also published in Pediatrics earlier this year. Rather than thoughtfully addressing the specific charge of cultural bias, however, the AAP elected to boomerang the criticism, implying that their critics were themselves biased, only against circumcision. They write:
The central claim of these authors is that the conclusions of the task force report are culturally biased, leading the task force to a flawed understanding of what constitutes trustworthy evidence and to conclusions that are far from those reached by physicians in most other Western countries. The "obvious" cultural bias to which they refer apparently has its genesis in "the normality of non-therapeutic male circumcision in the US." All of the commentary authors hail from Europe, where the vast majority of men are uncircumcised and the cultural norm clearly favors the uncircumcised penis. In contrast, approximately half of US males are circumcised, and half are not. Although that heterogeneity may lead to a more tolerant view toward circumcision in the United States than in Europe, the cultural "bias" in the United States is much more likely to be a neutral one than that found in Europe, where there is a clear bias against circumcision.
Let me take this one step at a time. First, the AAP states that "All of the commentary authors hail from Europe." This is not true. Indeed, this factual error is emblematic of the committee's lack of attention to detail as displayed in their earlier reports. Instead, the distinguished Canadian pediatrician Noni McDonald, the first woman to become a dean of medicine in Canada, was one of the authors of the commentary in question, and Canada is not in Europe. But perhaps the AAP was close enough. The other 37 authors do indeed hail from various European countries including several from England.
Notice, too, the AAP's use of the term "uncircumcised penis" — as though it were a penis just waiting to be circumcised. They might also have called it an "intact", "whole," or "normal" penis, but their pro-surgery bias colors even their basic terminology. For a comparison, we would not ordinarily refer to a woman's breasts as "un-mastectomized" in a report about breast cancer.
The AAP's point about Europe, of course, is that it is a land "where the vast majority of men are uncircumcised and the cultural norm clearly favors the uncircumcised penis." Perhaps the AAP would like us to believe, then, that it's really just one regional cultural norm versus another. But in fact the vast majority of cultures worldwide happen to 'favor' the 'uncircumcised' penis (and indeed most living men possess one), as it is the default, healthy condition for male human beings as well as other animals. By contrast, non-therapeutic genital surgery performed on children is non-normative globally. In the case of female children, it is almost universally condemned.
(I am not arguing, of course, that mere global popularity is evidence in itself for the greater soundness of the dominant norm. There are a number of other reasons to favor the mis-identified "European" perspective, as I will explain in a moment.)
The AAP then states, "In contrast, approximately half of US males are circumcised, and half are not." But note that this is a recent development. Rates in the US were as high as 80 percent in the late 1980s, and even higher in the 1960s when routine circumcision was at its peak. Note, too, that a recently-achieved 50% circumcision rate does not entail that the American norm regarding circumcision is only 50% favorable. Instead, attitudes toward circumcision in the US remain overwhelmingly positive, and uncircumcised men are frequently subjected to ridicule as well as to ignorant accusations of being "less clean."
Furthermore, assuming pre-1980 dates-of-birth, and given the very high base rate of circumcision from that earlier period, it is more than likely that 100% of the male Task Force members are, themselves, circumcised. In addition, both the Chair of the committee, Dr. Susan Blank, and one of its members, Dr. Andrew Freedman, have a documented religio-cultural bias in favor of circumcision on top of any baseline "American" one: Dr. Freedman has admitted to ritually circumcising his own son on his parents' kitchen table. Not only is this in violation of the AAP's own code of bioethics prohibiting physicians from conducting surgery on family members (let alone in non-sterile environments), it also provides additional evidence of a pro-circumcision bias among the AAP Task Force members.
What does the AAP mean to demonstrate, then, with its reference to the 50% circumcision rate among American males post 1990? That they are "neutral" on the issue? Given that (evidently) not one of the American males actually sitting on the AAP circumcision committee has an intact penis, this citation is somewhat misleading. The strength of the "50/50″ defense is further diluted by the fact that fully 25% of the committee's members, including its Chair, have reasons to support circumcision that are quite independent from any medical considerations. As Freedman stated in a recent interview, "I [circumcised my son] for religious, not medical reasons. I did it because I had 3,000 years of ancestors looking over my shoulder."
This is not even to raise the specter of the committee's bioethicist, Dr. Douglas Diekema. Diekema, too, gives a dangerously wide leeway for parental cultural motivations when it comes to healthcare decisions that may be harmful to children or that may violate children's rights. Most notably, he has "testified on behalf of parents convicted of child neglect who failed, on religious grounds, to seek medical care for their seriously ill child." He has also written in favor of certain forms of female circumcision, such as nicking girls' clitorises with a razor if requested by their parents.
To imply, then, that the AAP committee was simply evaluating the evidence regarding circumcision from a "neutral" or "50/50″ position of normative equipoise is not only misleading, it is literally unbelievable.
But let us go along with the AAP and consider their argument a bit more. Let us even concede that the mainly European authors of the "Cultural Bias" commentary are, themselves, biased—only against circumcision rather than for it. Well … of course they are! Being biased against unnecessary surgeries performed on nonconsenting patients should be the default position of any healthcare professional worthy of the title. Such a position follows naturally from the principles of biomedical ethics that doctors become obliged to uphold upon receiving their medical degrees. The doctors' country of origin should be of no consequence.
Let me summarize. By suggesting that a cultural norm favoring the non-therapeutic, non-consensual surgical modification of a child's penis is somehow on par with, or just as reasonable as, a medical-ethical norm favoring the avoidance of such surgery unless it is absolutely required, the AAP committee simply reveals its cultural hand.
The "European" commentators, by contrast: "have 'a clear bias against circumcision' the same way they have a clear bias against parentally-elective infant toe amputation." They should be biased against needless surgical risk, especially when the patient cannot consent. They don't even need a special "Task Force on Leaving Boys' Genitals Alone" to prove it.
I will close with an honest suggestion. Perhaps the next time the AAP convenes a committee to consider the prudence of cutting off people's foreskins, they should think about appointing at least one member who actually has one.
____________________________________________________
See Brian's most recent previous post by clicking here.
See all of Brian's previous posts by clicking here.
Lance Armstrong may be stripped of his 7 Tour De France wins after he announced today that he will mount no defence against USADA's charges of doping throughout his career.
USADA have claimed this as a victory, calling the result "a reassuring reminder that there is hope for future generations to compete on a level playing field without the use of performance-enhancing drugs".
If Armstrong is stripped of his Tour victories, the new list of "winners" will contain many names familiar to those who have followed cycling's infamous doping scandals: Jan Ullrich (banned for doping), Ivan Basso (banned for doping), Andreas Klöden (accused of blood doping- the case was closed when he made a 25000 Euro payment to settle the charges, without an admission of guilt. NADA, the German anti-doping agency, have recently expressed an interest in re-opening the case),  and Joseba Beloki (implicated though not charged in Operacion Puerto investigations). Of the new victors, only Jaan Kirsipuu has been neither implicated nor proven to be doping. If he is the hope that USADA is banking on, it is a slim one. Along with many who have previously been banned for doping, Basso and Klöden are still riding, still performing at a competitive elite level (5th in Giro d'Italia 2012 and 11th in Tour de France 2012 respectively). The Olympic gold medal in road cycling was won by Vinokourov, another convicted doper.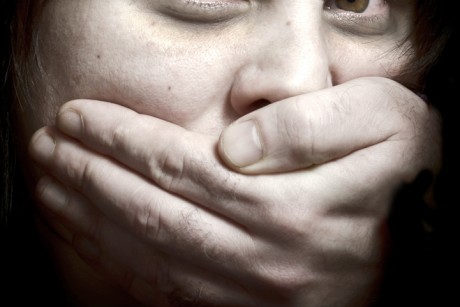 See Brian's most recent previous post by clicking here.
See all of Brian's previous posts by clicking here.
Follow Brian on Twitter by clicking here.
"Legitimate rape," moral consistency, and degrees of sexual harm
Should abortions be allowed in the case of rape? Republican Todd Akin—running for the U.S. Senate from the state of Missouri—thinks not. His reasoning is as follows:
From what I understand from doctors, [pregnancy resulting from rape is] really rare. If it's a legitimate rape, the female body has ways to try to shut that whole thing down. But let's assume that maybe that didn't work or something. I think there should be some punishment. But the punishment ought to be of the rapist, and not attacking the child.
There appears to be no scientific basis for the claim that the trauma of forced intercourse can interrupt ovulation or in any other way prevent a pregnancy; indeed pregnancy is just as likely after rape as after consensual sex, according to the evidence I have seen. This news article sums up the relevant data – though please note that one of my readers [see comments] takes issue with the standard interpretation of the most frequently-cited studies.
Let's start, for now, then, with a bit of data that is not in question: thousands of pregnancies per year, in the U.S. alone, ensue from cases of reported rape or incest–either through the caveat of Akin's theory that "maybe [the body's defenses] didn't work or something" or through the medically orthodox explanation that the body has no such defense. Assuming that falsely reporting rape is relatively rare, as seems to be the case; and acknowledging that many rapes are never reported in the first place, we should be able to agree that pregnancies resulting from rape are a life-changing reality for thousands of women on an annual basis. By "rape" I mean any penetrative act done without clear consent; and here I'm calling attention to the sub-set of such acts that result in conception. I won't say much about the term "legitimate" — which I find troubling in a hundred ways — simply because other writers have gone to town on it, and I want to say something new.
Now, given everything I've just said, what could be going on with Todd Akin's moral reasoning for him to casually downplay the relevance of rape and incest to the abortion debate while maintaining, as he does, that there should be no exceptions to anti-abortionism even in those cases? Psychologist Brittany Liu uses the notion of "moral coherence" to provide an explanation: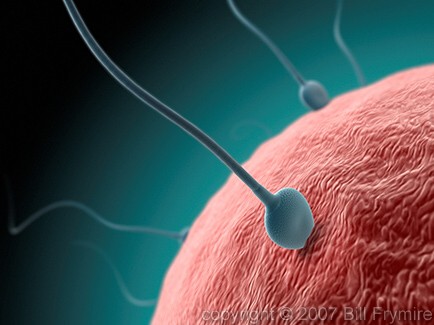 By Charles Foster
Y chromosomes are on the way out, thinks Aarathi Prasad, a geneticist from Imperial College, London: they're degenerating. If they go, then so do humans – unless an alternative method of reproduction can be devised. It can, says Prasad. In fact the basic technology is already here, and is bound to get better. In 2004 a mouse was conceived using synthetic sperm made by modifying ova. Technological virgin birth (I'll call it TVB) might be the salvation of the human race.
This is all very interesting. But Prasad isn't content merely to describe the science. She seems to think that we ought to drop all our taboos against the idea. 'By all reasonable estimates, in the near future we will conquer the tyranny of the womb. The question remains if we can also conquer the tyranny of human prejudice….'
It's not clear from this whether she is advising us to conquer our tyrannous prejudice on simply practical grounds –  (because, if we don't overcome our squeamishness, we won't develop or embrace the technology, so dooming humanity) or whether she thinks that there is something philosophically wrong with a distaste for TVB. I suspect the latter.
If this suspicion is right, why might she (or anyone else) think that? Continue reading →
Tony Nicklinson is 58, and suffers from locked-in syndrome. His mind is as sharp as it ever was, but for the last seven years, as the result of a stroke, he has been entirely physically dependent on others, able to move only his eyes and eyelids. Just recently, his condition has worsened, and he is in constant pain and discomfort. As seems entirely reasonable, he wants to die. But of course he will need assistance to do so, and anyone who helps him will run the risk of prosecution for murder.
Nicklinson, along with another man in a similar position, recently applied to the High Court. Their lawyers had two main arguments. The first was that the 'necessity' defence for murder in the common law should be extended to cover cases such as Nicklinson's, since forcing him to continue to live is not a reasonable option. They argued also that taking that option would violate his right under article 8 of the European Convention, contrary to s1 and 6 of the Human Rights Act 1998. That article provides that:
1. Everyone has the right to respect for his private and family life, his home and his correspondence.

2. There shall be no interference by a public authority with the exercise of this right except such as is in accordance with the law and is necessary in a democratic society in the interests of national security, public safety or the economic well-being of the country, for the prevention of disorder or crime, for the protection of health or morals, or for the protection of the rights and freedoms of others.
Nicklinson's lawyers argued that forcing him to continue to live violates his autonomy and dignity and is therefore a violation of Article 8.
The High Court decided (see paras. 75-87) to allow Nicklinson's torment to continue, primarily because it believed that, as was claimed in the earlier cases of Bland and Inglis, it is for Parliament to decide whether to change the law on euthanasia: the issues are too complicated and opinions too varied for the court to be competent to make a decision; any change would be controversial and so a matter for Parliament; and it might also lead to bad consequences, such as pressure's being put on the vulnerable to end their lives.
These seem to me somewhat weak arguments. The issues are in fact quite clear, and it is not the job of a court to seek to enforce any public opinion, even majority opinion (if it were, the death penalty would have to be reintroduced for child-killers). It is true that any change would be controversial, and certainly it is an issue that Parliament should discuss (and surely would have done, were Nicklinson's request to have been granted). But the job of the court was to decide whether Nicklinson's human rights are being violated and to let Parliament deal with the wider issues. Finally, the judgement says nothing about how the Justices assessed the consequences of acceding to Nicklinson's request. Certainly, leaving things as they are will lead to some very bad consequences, for Nicklinson and others in his position. Nor do courts usually take what are almost certainly very small risks into account when deciding matters of law. It is not the role of a court to consider such consequentialist factors when making its decisions. That is a matter for those making the law, not those executing it, as H.L.A. Hart and John Rawls demonstrated clearly many years ago. Of course, were voluntary euthanasia to be made legal, there would be need for a proper procedure to ensure informed consent. And it would be be the role of Parliament to develop such a procedure, once the Court's decision had been passed down.
Para. 19 of the judgement says:
The common law is declared by the courts, which have the power to develop it. Section 6(1) makes it unlawful for a public authority to act in a way which is incompatible with a Convention right.
Since it is so plausible that there is a serious violation of human rights in forcing a citizen to undergo serious pain and discomfort, perhaps for many years, on the basis of an unsubstantiated claim about minor risk to others which could anyway be dealt with by Parliament, it seems likewise plausible that the High Court has acted unlawfully in this case. What makes things even worse is that its decision provides yet another precedent on which further inhumane and unjust decisions may be based in the future.
The British government is about to introduce compulsory lie detector tests for sex offenders released on parole.   The British police want to use lie detectors in the detection of crime. Is this the right thing to do?
The answer to that question depends on a complex set of duties. Obviously it is highly desirable to prevent people on parole committing crimes. Equally obviously it is highly desirable to catch criminals (only when the laws are just, of course). For this reason we are tempted to latch onto anything that promises improvements. The government and the pilot study they are basing their proposal on are promising us improvements by using lie detectors. Others elsewhere have considered whether lie detectors do in fact offer better outcomes .  Even if lie detectors do offer better outcomes, which they might do whether or not they are good at detecting lies, that still wouldn't make it right to use them.
A highly significant duty that bears on the question is the epistemic duty borne by the law and by the police, the epistemic duty to know the truth of guilt and innocence. Here I am concerned only with that duty. I do not consider other duties, such as protection from harm, that might be served by deterrent effects achieved independently of knowing the truth. Continue reading →
Alastair Croll has written a thought-provoking article, Big data is our generation's civil rights issue, and we don't know it. His basic argument is that the new economics of collecting and analyzing data has led to a change in how it is used. Once it was expensive to collect, so only data needed to answer particular questions was collected. Today it is cheap to collect, so it can be collected first and then analyzed – "we collect first and ask questions later". This means that the questions asked can be very different from the questions the data seem to be about, and in many cases they can be problematic. Race, sexual orientation, health or political views – important for civil rights – can be inferred from apparently innocuous information provided for other purposes – names, soundtracks, word usage, purchases, and search queries.
The problem as he notes is that in order to handle this new situation is that we need to tie link what the data is with how it can be used. And this cannot be done just technologically, but requires societal norms and regulations. What kinds of ethics do we need to safeguard civil rights in a world of big data?
Croll states:
…governments need to balance reliance on data with checks and balances about how this reliance erodes privacy and creates civil and moral issues we haven't thought through. It's something that most of the electorate isn't thinking about, and yet it affects every purchase they make.
This should be fun.
Another article discusses the morality of different methods of organ transplant. Strangely absent from the discussion, is any indication of the scale of the problem – something that should be front and centre. The numbers are strangely hard to find, but seem to lie between 400 and 1000 deaths per year, with many more suffering from pain and reduced quality of life because of the lack of available organs.
That should be the main focus of the discussion – those people who would now be living, breathing, enjoying life, contributing to the world and spending time with their friends and family, had they got the organ they needed. It matters not whether our 'system of organ donation [is] based on generosity and compassion' – the point is not to show personal virtue for the donor, but to save lives. It is truly bizzare to argue that we must ensure, on compassionate grounds, that more people must die. If you truly want to show generosity and compassion, there are no lack of methods to do so.
As for the argument that changing systems would make our bodies become the property of the state – it's important to ignore the appeal to emotion, and focus on what's happening here. We are talking about allowing doctors to take organs from people who are already dead, and using them to keep living people alive. That's it. Nothing more. And it all happens under a system of presumed consent, so that if you really felt strongly about it, you could opt out entirely.
Remember – if your organs aren't the property of the state after your death, then they're usually the property of the worms.
In ethical discussions, we are often quick to lambast advertisements for the way in which they can subvert the consumer's autonomy. It is certainly true, as other posts on this blog record, that  some advertisements aim to intentionally deceive consumers, and to manipulate their preferences in a manner which can serve to undermine their autonomy. Continue reading →