Forced Physical Exercise as an Intervention for Mental Disorders?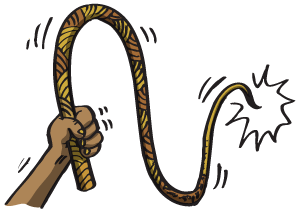 Studies have shown that regular physical activity has benefits for mental health: exercise can help people to recover from depression and anxiety disorders. However, not all people like exercise, and a mental disorder like depression can additionally decrease motivation for physical activity. So the disorder itself might inhibit behaviour that helps to overcome it.
We would assume that pressurising people is no solution here: several studies have shown that restricting freedom of choice or control increases stress in both humans and animals. However, new research tentatively indicates that controllability might play a smaller role than expected when it comes to exercise, and that even forced exercise might protect against depression and anxiety symptoms:
In a recent experiment, reported in the European Journal of Neuroscience, several laboratory rats were divided into three main groups that exercised for six weeks. The first group of rats were allowed to voluntarily exercise in running wheels. The second group were forced to run in motorised wheels which turned automatically, but were adjusted to the rats' natural speed, distance, and activity pattern. The third group were forced to run in treadmills that were not adjusted to the rats' natural running behaviour. An additional control group of rats remained sedentary. After these six weeks, half of the rats were exposed to stress, for example by being restrained in Plexiglas tubes. The next day, it was measured how well the rats recovered from that stress by assessing their anxiety levels, indicated by how long they froze for when being scared and how fast they were able to use their learned escape routines when being put in an aversive environment. Results showed that the rats that had been running in the wheels were less anxious than the control group that has been physically inactive. There was no difference between voluntary and forced running in the wheels: both groups proved equally resilient, on the same level as the rats that haven't been exposed to stress before. The rats that were forced to run in the treadmills, however, were as high in anxiety as the control group. The authors argue that the rats experience in running the wheels as more rewarding than in the less complex treadmills. On a neuroscientific level, the study showed that the effect of exercise in preventing anxiety was not dependent on the medial prefrontal cortex (mPFC) of the rats being intact. This brain region is thought to be critical for the experience of control over stressors.
Hence, forced physical exercise increased resilience against symptoms of depression and anxiety as well as voluntary exercise did, and not experiencing control did not spoil this effect – however only if an exercise was chosen that matched natural behaviour.
I think this study raises interesting questions. The first are scientific in nature: are these findings transferrable to humans? Could the well-known negative effects of diminished control be outweighed by the positive effects of physical exercise in the case of mental disorders? What is the "natural exercise behaviour" of humans? But there are also ethical questions to be answered: should we aim to conduct research in humans to reveal whether forced exercise could be beneficial in the treatment of mental illness? And – in case we found that forced exercise could be an intervention – would that provide grounds to force patients to exercise even against their own will?
11 Responses to Forced Physical Exercise as an Intervention for Mental Disorders?