Cognitive enhancement, legalising opium, and cognitive biases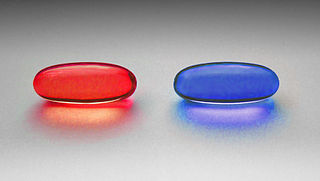 Suppose you want to enhance your cognition. A scientist hands you two drugs. Drug X has at least 19 controlled studies on the healthy individual showing it is effective, and while a handful of studies report a slight increase in blood pressure, another dozen conclude it is safe and non-addictive. Drug Y is also effective, but it increases mortality, has addiction potential and withdrawal symptoms. Which one do you choose? Great. Before you reach out for Drug X, the scientist warns you, "I should add, however, that Drug Y has been used by certain primitive communities for centuries, while Drug X has not." Which one do you choose? Should this information have any bearing on your choice? I don't think so. You probably conclude that primitive societies do all sort of crazy things and you would be better off with actual, double-blind, controlled studies.
Now what if I told you that, regardless of your interest in cognitive enhancers, you have been choosing Drug Y over and over, day after day, for several years?
A review of the scientific research on modafinil reveals it produces an enhanced performance on tests of digit span, visual pattern recognition memory, spatial planning and stop signal reaction time; lower error rate in a visual spatial task; increased new-language learning;  improved fatigue levels, motivation, reaction time and vigilance; improvement on spatial working memory, planning and decision making at the most difficult levels, as well as visual pattern recognition memory following delay and subjective ratings of enjoyment of task performance; and so on and so on. All in all there are at least 19 randomized, placebo-controlled, double-blind studies on the effects of modafinil in the healthy individual. No severe adverse effects were reported in most of these studies. Those studies that kept track of blood pressure and heartbeat found none to very little elevation of these measures. Other studies in non-healthy patients have found some adverse effects, but have confirmed modafinil's safety and – so far – lack of addiction potential.
On the other hand, when we look at the scientific evidence concerning caffeine, although its beneficial effects on overall health are also documented, the average adult male's dosage surpasses the healthy dosage fourfold. At the average ingested dosage, caffeine has detrimental health effects, increasing all-cause mortality, and also possesses addiction potential, with severe withdrawal symptoms such as depression, irritability, pain and narcolepsy. It considerably increases blood-pressure, the biggest preventable risk factor for death. Long-term use of caffeine has detrimental effects on long-term memory and several studies found it has no beneficial effects on cognition when comparing long-term users with non-users.
What's more, in general modafinil studies are of better quality, relevancy and maybe trustworthiness than studies on caffeine. Most modafinil studies are new, double-blind, controlled, and targeted at the actual used dosage; whereas most caffeine studies are old and targeted at the wrong dosage, although with a bigger sample size. Additionally, given that modafinil is seen as a dangerous prescription drug and coffee as a harmless habit, we would expect modafinil to be subject to much more scrutiny than caffeine. As coffee is a multi-billion dollar business, it would be tricky to claim that studies have a "funding bias" towards modafinil – if anything the bias would be in the other direction.
The fact that most studies that find caffeine consumption to have a beneficial effect overall use a dosage several times lower than the average consumption is routinely ignored. On the rare occasions where people actually engage with the proper scientific evidence, their conclusion is that there is not enough evidence to say with confidence that modafinil is safe, and that caffeine has been around for centuries. The thesis here seems to be that what really determines something to be safe is how long we have used it. So the fact that scientific evidence shows modafinil is safe and effective is rendered moot because it is a new drug and the scientific evidence that caffeine is unsafe is outweighed by our centuries of experience with it. But cigarettes and alcohol are also pretty old, yet they have killed more people than all the 20th century's genocides put together. Opium has been used for at least 3500 years, possibly dating back to prehistoric times. Meanwhile, coffee has been around for a mere 500 years. I imagine humanity would not have benefited from using the older-is-safer heuristic in this case. Should we have waged war on coffee and commercialized the production of opium?
There is a set of biases at play when making the comparison between modafinil and caffeine. Why do people use the older-is-safer heuristic? Status quo bias is a consistent and unjustified tendency to prefer that something stays the way it has always been, resisting attempts to change to a better alternative. People continue to prefer a known drug with many side effects over a new, safer drug. Why do people seem to ignore the scientific evidence? It's because we fail to update our beliefs correctly when presented with absolute probabilities (e.g. 10%) such as the ones provided in most scientific studies. This failing impairs our ability to use information from scientific research to adjust our behaviour. It's easy to comprehend the risks involved with a certain drug if a friend suffered a heart attack from using it. But reading an abstract number showing that the rise in blood pressure – the most important preventable risk factor for death – of caffeine users is much higher than that of modafinil users is too far away from the experience-based way that our brains are accustomed to absorbing information.
16 Responses to Cognitive enhancement, legalising opium, and cognitive biases