Dr Alberto Giubilini, Senior Research Fellow at the Oxford Uehiro  Centre for Practical Ethics and Wellcome Centre for Ethics and Humanities was part of an independent rapid-response project to develop an ethical framework for COVID-19 swab testing for NHS workers. Following a stakeholder consultation, the expert group have published a report identifying ethical considerations and providing practical guidance and recommendations to identify good practice and support improvement.

Written by Alberto Giubilini
Wellcome Centre for Ethics and Humanities – Oxford Uehiro Centre for Practical Ethics
University of Oxford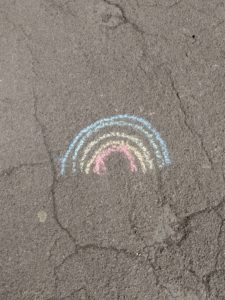 Main point:
Lockdown measures to contain the spread of COVID-19 have so far been compulsory in most countries. In the same way, use of contact tracing apps should be compulsory once lockdown measures are relaxed. And in the same way, vaccination should be compulsory once the COVID-19 vaccine is available.
We can think of the lockdown as a form of 'social immunization', of contact tracing apps as a form of 'technological immunization', and of course of vaccination as pharmacological immunization. The same reasons that justify compulsory lockdown also justify compulsion in the other two cases.

Written by Alberto Giubilini
(a slightly longer version of this blogpost will appear in the journal Think. Link will be provided as soon as available)
It's a sunny Sunda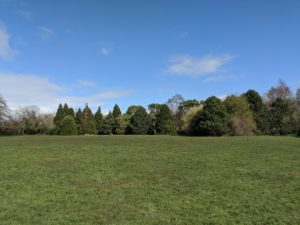 y afternoon, early spring. The kind of afternoon that seems to be inviting you out for a stroll by the river. Maybe have a picnic on the green grass, in that spot over there, away from everyone. Why not?
The simple answer is: because there is a pandemic and the Government is enforcing a lockdown. You should stay home. End of the story.
And there isn't a complex answer. The simple answer really is the end of the story.
But why? You probably understand the reasons for the lockdown. But that is a matter of policy, a general rule for the population. What difference does it make if I just go over there, where there is no one, keeping at distance from everyone? I am not going to harm anyone.
You are (probably) right: it (likely) does not make a difference, and you are (likely) not harming anyone. However, that is not the only relevant question to ask when we ask what we morally ought to do, or what a Government may permissibly require of us.
Let us consider the ethically relevant aspects of this situation. Continue reading →
On Sunday 3 November, OUC's Dr Alberto Giubilini participated in a debate on compulsory vaccination at 2019 Battle of Ideas Festival (Barbican Centre, London). Chaired by Ellie Lee, the session also featured Dr Michael Fitzpatrick (GP and author, MMR and Autism: what parents need to know and Defeating Autism: a damaging delusion); Emilie Karafillakis (Vaccine Confidence Project); and Nancy McDermott (author, The Problem with Parenting: a therapeutic mode of childrearing).
Written by Dr Alberto Giubilini and Dr Samantha Vanderslott
This article was originally published on the Oxford Martin School website.
Following the publication of figures showing UK childhood vaccination rates have fallen for the fifth year in a row, researchers from the Oxford Martin Programme on Collective Responsibility for Infectious Disease discuss possible responses.
Alberto Giubilini: Yes, "we need to be bold" and take drastic measures to increase vaccination uptake
In response to the dramatic fall in vaccination uptake in the UK, Health Secretary Matt Hancock has said that "we need to be bold" and that he "will not rule out action so that every child is properly protected". This suggests that the Health Secretary is seriously considering some form of mandatory vaccination program or some form of penalty for non-vaccination, as is already the case in other countries, such as the US, Italy, France, or Australia. It is about time the UK takes action to ensure that individuals fulfil their social responsibility to protect not only their own children, but also other people, from infectious disease, and more generally to make their fair contribution to maintaining a good level of public health. Continue reading →
Written by Alberto Giubilini
Oxford Martin School, Wellcome Centre for Ethics and Humanities, University of Oxford
Following a measles outbreak, Rockland County in New York has enforced a 30 day emergency measure that involves barring unvaccinated children and teenagers from any public place (not just schools, but also restaurants, shopping centres, places of worship, and so on). Parents face up to 6 months in jail and/or a $500 fine if they are found to have allowed their unvaccinated children in public spaces. In fact, this measure resembles quite closely a form of quarantine. Some might think this kind of policy is too extreme. However, I think the problem is that the measure is not extreme enough. It is necessary and justified given the state of emergency, but it is not sufficient as a vaccination policy. Parents can still decide not to vaccinate their children and keep them at home for the 30 days the order will last. Thus, the policy still gives some freedom to parents, who are responsible for the situation, and this freedom comes at the cost of penalizing the children, who are not responsible. We need to contain and to prevent measles cases and measles outbreaks by forcing parents to vaccinate their children, not simply by preventing children from leaving their homes when emergencies arise. Continue reading →
Written by Alberto Giubilini
Oxford Martin School and Wellcome Centre for Ethics and Humanities
University of Oxford
As we all know, Santa Claus is a good and benevolent old chap: he brings presents and tries the best he can to fulfil children's wishes. But he is also fair: he only brings presents to those who have been good, and coal to the naughty ones. He makes the rules, and you have to play by his rules: you better watch out, you better not cry, you better not pout, and, well, you know why.
Because no one has ever seen him, many people think that Santa Claus does not exist. But many, many others think that he does. In the US, for example, 85% of 5 year old children believe that Santa Claus exists, and the belief remains quite strong up to the age of 8. In the UK, 92% of children 8 years old or younger believe in Father Christmas – he's still Santa, by a different name -, at least as reported by their parents (this datum might be a bit inflated by the fact that some children do not want their parents to find out that they – the children – have stopped believing, so they keep their parents' illusions alive for as long as possible). Continue reading →
Alberto Giubilini (Wellcome Centre for Ethics and Humanities, University of Oxford) and
Julian Savulescu (Uehiro Centre for Practical Ethics, University of Oxford)
Conscientious objection in health care – that is, healthcare practitioners objecting to performing certain legal, safe, and beneficial medical procedures (e.g. abortion) that a patient requests by appealing to their personal moral values – is one of the most debated topics in medical ethics at present time. Although at the moment doctors' private conscience enjoys a lot of legal protection – most laws that make abortion legal contain clauses that exempt doctors from performing the procedure if they so wish. We have provided reasons, both in this forum and in our academic work, for why we think that conscientious objection in health care is not morally permissible and should not be allowed in the case of procedures that are legal, safe, beneficial, autonomously requested by patients and, more generally, consistent with the standards of good medical practice (see e.g. Savulescu 2006, Savulescu and Schuklenk 2017, Giubilini 2014, Giubilini 2017). Some people disagree and advance reasons for the opposite view. One of the scholars who has more clearly and straightforwardly articulated the principles and reasons in support of conscientious objection in health care is Professor Oderberg of Reading University. Prof Oderberg was recently invited to debate the issue with Julian Savulescu at the Masters Course in Practical Ethics run by the Uehiro Centre here at the University of Oxford. On that occasion, Prof Oderberg's defense of conscientious objection centred around a series of principles and considerations that he very effectively formulated in the 17 main points that constitute his "Declaration in support of conscientious objection in health care", published on the University of Reading website and which is available for people who agree with him to sign. Continue reading →
Alberto Giubilini
Wellcome Centre for Ethics and Humanities and Oxford Martin School, University of Oxford
I am writing this post on the 25th of May, as the Irish abortion referendum is taking place. However, you will probably be reading it once the results are already known. I am not going to write in support of either side of the debate here anyway. I want to write about the appropriateness (from an ethical point of view) of this referendum itself. I want to suggest that a referendum is not the appropriate way to solve the dispute at stake.
Irish people have been asked whether they wanted to repeal the Eight Amendment of the Irish Constitution, which gives foetuses and pregnant women an "equal right to life". It is commonly assumed that the Eight Amendment was preventing the Irish Government from legalizing abortion, except in extreme and very rare circumstances in which abortion is necessary to save the life of a pregnant woman. If the majority of Irish people votes "yes", abortion can become legal in the country. If the majority votes "no", abortion will remain a crime in the country, with the exception of a few extreme and very rare circumstances. More specifically, voting "no" means voting in favour of the idea that in Ireland a foetus does have a right to life equal to the right to life of the woman. Voting "yes" means voting in favour of the idea that in Ireland the foetus does not have a right to life comparable to the right to life of a woman; in other words, that it can be considered merely as part of the woman's body for the purpose of attributing it a right to life (though not necessarily for other purposes), and therefore something that a woman can permissibly decide not to keep alive as a matter of bodily autonomy or, in many cases, and depending on what definition of "health" we adopt, as a matter of basic healthcare.
By Alberto Giubilini
Oxford Martin School and Wellcome Centre for Ethics and Humanitites, University of Oxford
For further discussion on this topic by Dr Giubilini see his oped in The Irish Times
Last month I was invited by Oxford's Students for Life (OSFL), the pro-life student organisation at the University of Oxford, to take part in a public debate where I was asked to argue against their motion that "Conscientious objection in healthcare, concerning beginning and end of life issues, benefits society as a whole." Having worked on conscientious objection in healthcare (e.g., doctors not being willing to perform abortions for personal moral or religious reasons) in the past, I thought (and still think) I had some very strong arguments against conscientious objection in healthcare in general, and conscientious objection by religious doctors in particular. I was very keen on challenging the pro-life position on this topic. I therefore accepted the invitation, although I was a bit surprised by it, given that OSFL were presumably aware of my positions on topics that for the pro-life are very sensitive, such as the ethics of abortion or of infanticide.
But I was curious to see and test to what extent the pro-life community was really committed to freedom of speech and would allow me to defend my views, so diametrically opposite to theirs. During the event, I therefore tried to push my arguments to their most extreme conclusions and to be as provocative as possible; for example, at some point I suggested that an unwanted pregnancy is comparable to a disease and that therefore doctors have a duty to medically treat it by performing an abortion. I have to say I saw many people in the audience jolt in their chairs, which I did expect. Nonetheless, after my talk there was a very civil and calm discussion: the pro-life defenders debated my arguments, allowed me to reply, and thanked me at the end of the debate for my participation and what they considered challenging views.