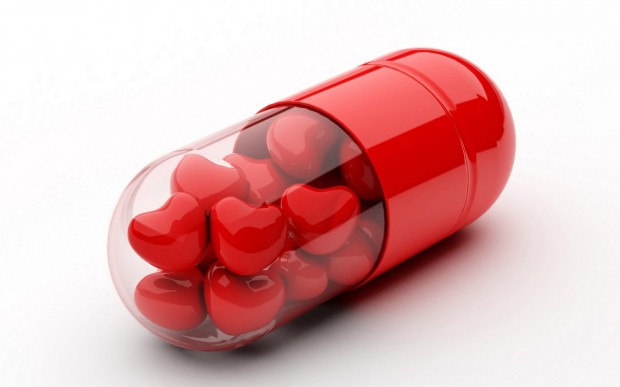 Announcement: 
The paper, "The Medicalization of Love" by Brian D. Earp, Anders Sandberg, and Julian Savulescu, has been accepted for publication at the Cambridge Quarterly of Healthcare Ethics. Scholars interested in submitting a short reply paper or peer commentary are encouraged to contact the editor, Tomi Kushner, at kushnertk@gmail.com.
The final deadline for commentaries/ papers is September 1st. The abstract for the paper is below; the accepted manuscript is available at this link. Inquiries to the editor should be sent as soon as possible.
Abstract 
Pharmaceuticals or other emerging technologies could be used to enhance (or diminish) feelings of lust, attraction, and attachment in adult romantic partnerships. While such interventions could conceivably be used to promote individual (and couple) well-being, their widespread development and/or adoption might lead to "medicalization" of human love and heartache—for some, a source of serious concern. In this essay, we argue that the "medicalization of love" need not necessarily be problematic, on balance, but could plausibly be expected to have either good or bad consequences depending upon how it unfolds. By anticipating some of the specific ways in which these technologies could yield unwanted outcomes, bioethicists and others can help direct the course of love's "medicalization"—should it happen to occur—more toward the "good" side than the "bad."
Here is the link to the accepted manuscript.
* image from http://www.metalsucks.net/2014/02/16/sunday-lurve/.
Follow Brian on Twitter by clicking here.
Things I've learned (so far) about how to do practical ethics
I had the opportunity, a few months back, to look through some old poems I'd written in high school. Some, I thought, were pretty good. Others I remembered thinking were good when I wrote them, but now they seem embarrassingly bad: pseudo-profound, full of clichés, marked by empty rhetoric instead of meaningful content. I've had a similar experience today with my collection of articles here at the Practical Ethics blog. And Oh, the things I have learned!
Here are just a few of the lessons that have altered my thinking, or otherwise informed my views about "doing" practical ethics — particularly in a public-engagement context — since my very first blog post appeared in 2011:
Follow Brian on Twitter by clicking here.
Female genital mutilation (FGM) and male circumcision: time to confront the double standard  
This month, the Guardian launched a campaign in conjunction with Change.org (the petition is here) to end "female genital mutilation" (FGM) in the UK—see Dominic Wilkinson's recent analysis on this blog. I support this campaign and I believe that FGM is impermissible. Indeed, I think that all children, whether female, intersex, or male, should be protected from having parts of their genitals removed unless there is a pressing medical indication; I think this is so regardless of the cultural or religious affiliations of the child's parents; and I have given some arguments for this view here, here, here, here, and here. But note that some commentators are loath to accept so broadly applied an ethical principle: to discuss FGM in the same breath as male circumcision, they think, is to "trivialize" the former and to cause all manner of moral confusion.
Consider these recent tweets by Michael Shermer, the prominent American "skeptic" and promoter of science and rationalism:



This sort of view appears to be common. One frequent claim is that FGM is analogous to "castration" or a "total penectomy," such that any sort of comparison between it and male circumcision is entirely inappropriate (see this paper for further discussion). Some other common arguments are these:
Female genital mutilation and male circumcision are totally different. FGM is necessarily barbaric and crippling ("always torture," according to Tanya Gold), whereas male circumcision is no big deal. Male circumcision is a "minor" intervention that might even confer health benefits, whereas FGM is a drastic intervention with no health benefits, and only causes harm. The "prime motive" for FGM is to control women's sexuality (cf. Shermer in the tweets above); it is inherently sexist and discriminatory and is an expression of male power and domination. Male circumcision, by contrast, has nothing to do with controlling male sexuality – it's "just a snip" and in any case "men don't complain." FGM eliminates the enjoyment of sex, whereas male circumcision has no meaningful effects on sexual sensation or satisfaction. It is perfectly reasonable to oppose all forms of female genital cutting while at the same time accepting or even endorsing infant male circumcision.
Yet almost every one of these claims is untrue, or is severely misleading at best. Such views derive from a superficial understanding of both FGM and male circumcision; and they are inconsistent with the latest critical scholarship concerning these and related practices. Their constant repetition in popular discourse, therefore—including by those like Shermer with a large and loyal audience base—is unhelpful to advancing moral debate.
Announcement: "Brave New Love" – peer commentaries due October 7
Dear Practical Ethics readers,
The paper, "Brave new love: the threat of high-tech 'conversion' therapy and the bio-oppression of sexual minorities" by Brian D. Earp, Anders Sandberg, and Julian Savulescu has been accepted for publication in the American Journal of Bioethics: Neuroscience. Proposals for open peer commentaries are due this Monday October 7th.
The article may be accessed here, or at the following link: http://editorial.bioethics.net. Be sure to select AJOB:Neuroscience from the drop-down menu of journals. Here is an abstract of the argument:
============================
Abstract: Our understanding of the neurochemical bases of human love and attachment, as well as of the genetic, epigenetic, hormonal, and experiential factors that conspire to shape an individual's sexual orientation, is increasing exponentially. This research raises the vexing possibility that we may one day be equipped to modify such variables directly, allowing for the creation of "high-tech" conversion therapies or other suspect interventions. In this paper, we discuss the ethics surrounding such a possibility, and call for the development of legal and procedural safeguards for protecting vulnerable children from the application of such technology. We also consider the more difficult case of voluntary, adult "conversion" and argue that in rare cases, such attempts might be permissible under strict conditions.
============================
Open Peer Commentary articles are typically between 500-1500 words and contain no more than 10 references. A guide to writing an Open Peer Commentary is available under the Resources section "Instructions and Forms" at http://editorial.bioethics.net. AJOB:Neuroscience asks that by Monday, October 7, 2013 you submit a short summary of your proposed Open Peer Commentary (no more than 1-2 paragraphs). Please submit your proposal online via the AJOB:Neuroscience Editorial site, following the instructions provided there. They ask that you do not prepare a full commentary yet. Once they have evaluated your proposal, they will contact you via email to let you know whether or not they were able to include you on the final list of those to be asked to submit an Open Peer Commentary.
You will then have until Friday, October 25, 2013 to submit your full Open Peer Commentary.

Follow Brian on Twitter by clicking here.
Twitter, paywalls, and access to scholarship — are license agreements too restrictive? 
I think I may have done something unethical today. But I'm not quite sure, dear reader, so I'm enlisting your energy to help me think things through. Here's the short story:
Someone posted a link to an interesting-looking article by Caroline Williams at New Scientist – on the "myth" that we should live and eat like cavemen in order to match our lifestyle to that of our evolutionary ancestors, and thereby maximize health. Now, I assume that when you click on the link I just gave you (unless you're a New Scientist subscriber), you get a short little blurb from the beginning of the article and then–of course–it dissolves into an ellipsis as soon as things start to get interesting:
Our bodies didn't evolve for lying on a sofa watching TV and eating chips and ice cream. They evolved for running around hunting game and gathering fruit and vegetables. So, the myth goes, we'd all be a lot healthier if we lived and ate more like our ancestors. This "evolutionary discordance hypothesis" was first put forward in 1985 by medic S. Boyd Eaton and anthropologist Melvin Konner …
Holy crap! The "evolutionary discordance hypothesis" is a myth? I hope not, because I've been using some similar ideas in a lot of my arguments about neuroenhancement recently. So I thought I should really plunge forward and read the rest of the article. Unfortunately, I don't have a subscription to New Scientist, and when I logged into my Oxford VPN-thingy, I discovered that Oxford doesn't have access either. Weird. What was I to do?
Since I typically have at least one eye glued to my Twitter account, it occurred to me that I could send a quick tweet around to check if anyone had the PDF and would be willing to send it to me in an email. The majority of my "followers" are fellow academics, and I've seen this strategy play out before — usually when someone's institutional log-in isn't working, or when a key article is behind a pay-wall at one of those big "bundling" publishers that everyone seems to hold in such low regard. Another tack would be to dash off an email to a couple of colleagues of mine, and I could "CC" the five or six others who seem likeliest to be New Scientist subscribers. In any case, I went for the tweet.
Sure enough, an hour or so later, a chemist friend of mine sent me a message to "check my email" and there was the PDF of the "caveman" article, just waiting to be devoured. I read it. It turns out that the "evolutionary discordance hypothesis" is basically safe and sound, although it may need some tweaking and updates. Phew. On to other things.
But then something interesting happened! Whoever it is that manages the New Scientist Twitter account suddenly shows up in my Twitter feed with a couple of carefully-worded replies to my earlier PDF-seeking hail-mary:
Follow Brian on Twitter by clicking here.
Cultural bias and the evaluation of medical evidence: An update on the AAP
Since my article on the American Academy of Pediatrics' recent change in policy regarding infant male circumcision was posted back in August of 2012, some interesting developments have come about. Two major critiques of the AAP documents were published in leading international journals, one in the Journal of Medical Ethics, and a second in the AAP's very own Pediatrics. In the second of these, 38 distinguished pediatricians, pediatric surgeons, urologists, medical ethicists, and heads of hospital boards and children's health societies throughout Europe and Canada argued that there is: "Cultural Bias in the AAP's 2012 Technical Report and Policy Statement on Male Circumcision."
The AAP took the time to respond to this possibility in a formal reply, also published in Pediatrics earlier this year. Rather than thoughtfully addressing the specific charge of cultural bias, however, the AAP elected to boomerang the criticism, implying that their critics were themselves biased, only against circumcision. To address this interesting allegation, I have updated my original blog post. Interested readers can click here to see my analysis.
Finally, please note that articles from the Journal of Medical Ethics special issue on circumcision are (at long last) beginning to appear online. The print issue will follow shortly. Also be sure to see this recent critique of the AAP in a thoughtful book by JME contributor and medical historian Dr. Robert Darby, entitled: "The Sorcerer's Apprentice: Why Can't the US Stop Circumcising Boys?"
– BDE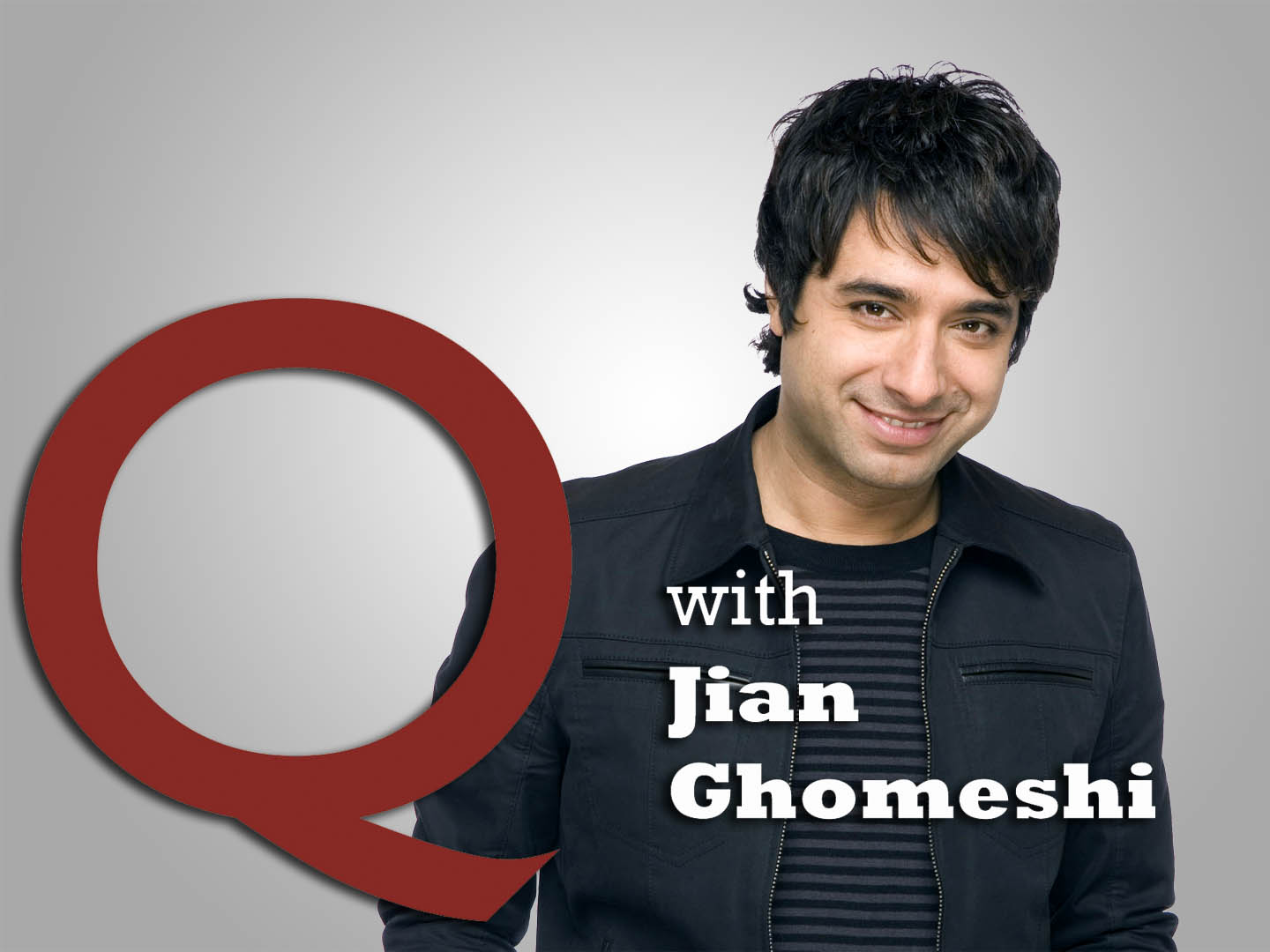 Interview announcement
This is a brief note to alert the readers of Practical Ethics that research by myself, Anders Sandberg, and Julian Savulescu on the potential therapeutic uses of "love drugs" and "anti-love drugs" has recently been featured in an interview for the national Canadian broadcast program, "Q" with Jian Ghomeshi (airing on National Public Radio in the United States).
Here is a link to the interview.
Readers may also be interested in checking out a new website, "Love in the Age of Enhancement" which collects the various academic essays, magazine articles, and media coverage of these arguments concerning the neuroenhancement of human relationships.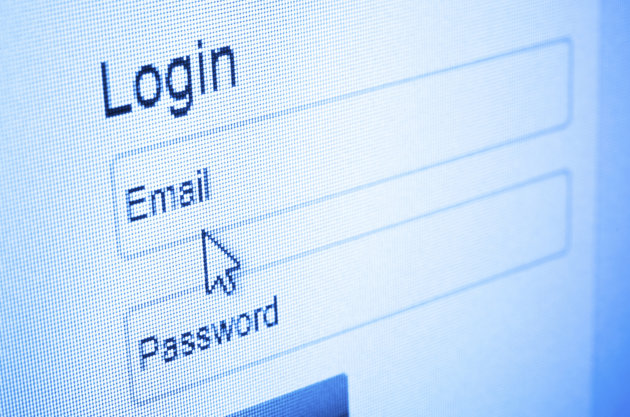 See Brian's most recent previous post by clicking here.
See all of Brian's previous posts by clicking here.
Follow Brian on Twitter by clicking here.
Your password will probably be hacked soon, and how to (actually) solve the problem
Smithsonian Magazine recently reported: "Your Password Will Probably Be Hacked Soon" and delivered a troubling quote from Ars Technica:
The ancient art of password cracking has advanced further in the past five years than it did in the previous several decades combined. At the same time, the dangerous practice of password reuse has surged. The result: security provided by the average password in 2012 has never been weaker.
After the Twitter accounts for Burger King as well as Chrysler's Jeep were recently broken into, Twitter apparently issued some advice to the effect that people should be smarter about their password security practices. So: use lots of letters and numbers, passwords should be 10-digits or longer, use a different password for every one of your online accounts and so on.
But this is nuts. Does Twitter know anything about how human beings actually work? Why do you think people reuse their passwords for multiple sites? Why do you think people select easy-to-remember (and easy-to-discover) factoids from their childhoods as answers to security questions?