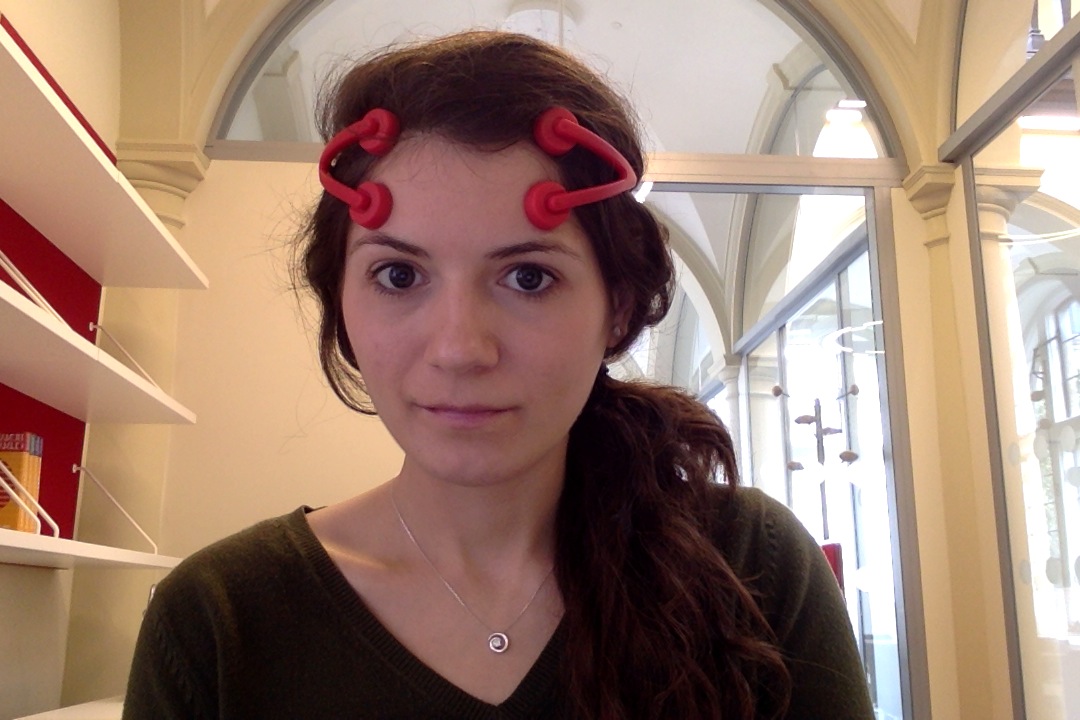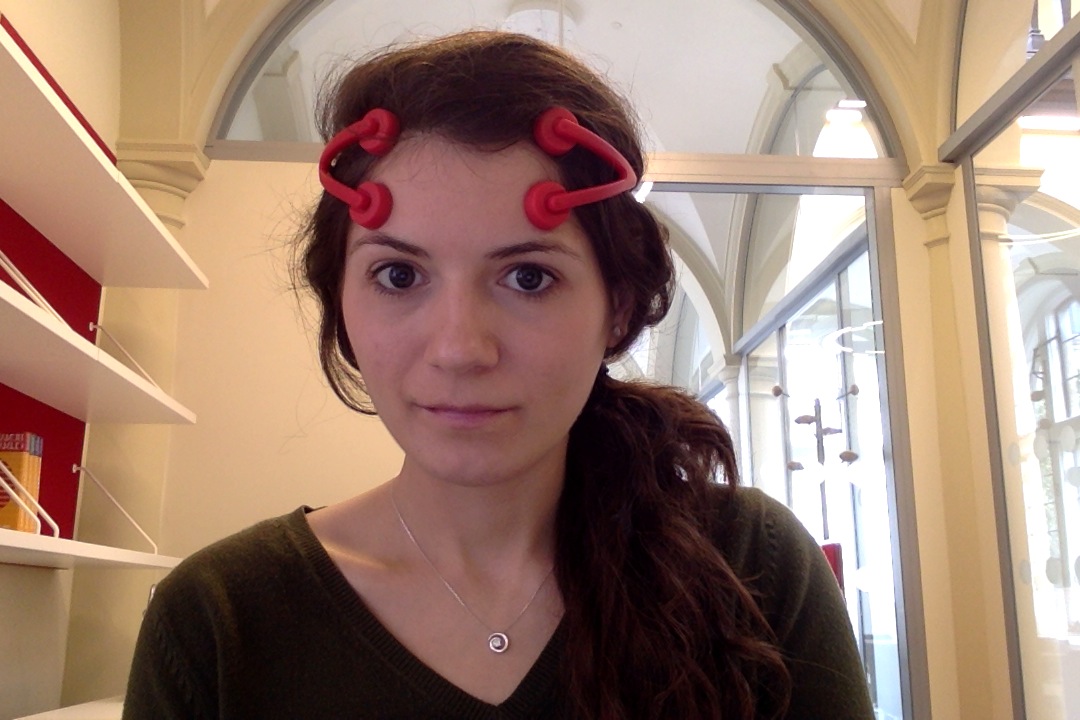 In many places around the world, there are people connecting electrodes to their heads to electrically stimulate their brains. Their intentions are often to boost various aspect of mental performance for skill development, gaming or just to see what happens. With the emergence of a more accessible market for glossy, well-branded brain stimulation devices it is likely that more and more people will consider trying them out.
Transcranial direct current stimulation (tDCS) is a brain stimulation technique which involves passing a small electrical current between two or more electrodes positioned on the left and right side of the scalp. The current excites the neurons, increasing their spontaneous activity. Although the first whole-unit devices are being marketed primarily for gamers, there is a well-established DIY tDCS community, members of which have been using the principles of tDCS to experiment with home-built devices which they use for purposes ranging from self-treatment of depression to improvement of memory, alertness, motor skills and reaction times.
Until now, non-clinical tDCS has been the preserve of those willing to invest time and nerve into researching which components to buy, how to attach wires to batteries and electrodes to wires, and how best to avoid burnt scalps, headaches, visual disturbances and even passing out. The tDCS Reddit forum currently has 3,763 subscribed readers who swap stories about best techniques, bad experiences and apparent successes. Many seem to be relying on other posters to answer technical questions and to seek reassurance about which side effects are 'normal'. Worryingly, the answers they receive are often conflicting. Continue reading →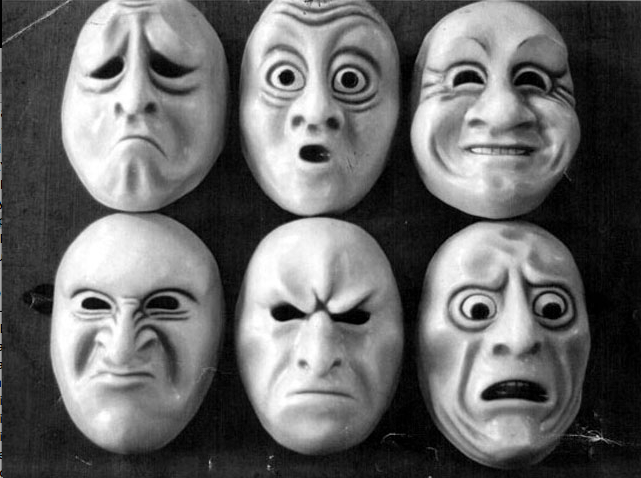 A study published last week (and summarized here and here) demonstrated that a computer could be trained to detect real versus faked facial expressions of pain significantly better than humans. Participants were shown video clips of the faces of people actually in pain (elicited by submerging their arms in icy water) and clips of people simulating pain (with their arms in warm water). The participants had to indicate for each clip whether the expression of pain was genuine or faked.
Whilst human observers could not discriminate real expressions of pain from faked expression better than chance, a computer vision system that automatically measured facial movements and performed pattern recognition on those movements attained 85% accuracy. Even when the human participants practiced, accuracy only increased to 55%.
The authors explain that the system could also be trained to recognize other potentially deceptive actions involving a facial component. They say:
In addition to detecting pain malingering, our computer vision approach maybe used to detect other real-world deceptive actions in the realm of homeland security, psychopathology, job screening, medicine, and law. Like pain, these scenarios also generate strong emotions, along with attempts to minimize, mask, and fake such emotions, which may involve dual control of the face. In addition, our computer vision system can be applied to detect states in which the human face may provide important clues about health, physiology, emotion, or thought, such as drivers' expressions of sleepiness and students' expressions of attention and comprehension of lectures, or to track response to treatment of affective disorders.
The possibility of using this technology to detect when someone's emotional expressions are genuine or not raises interesting ethical questions. I will outline and give preliminary comments on a few of the issues: Continue reading →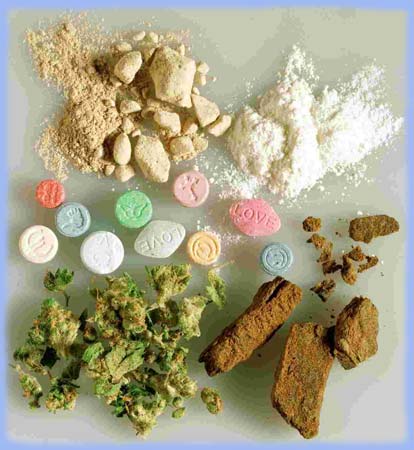 The laws that prohibit possession of certain drugs are ostensibly justified because they protect people from the health risks that are associated with uncontrolled or heavy use. Some have argued that criminalizing possession of small quantities of drugs for personal use is overly paternalistic (people should be free to make potentially risky choices as long as they don't put others at risk) or even counterproductive (criminalizing drug use fuels a black market, many aspects of which present greater dangers to individual drug users and wider society). I find these arguments intuitively persuasive (although clear evidence would be needed to substantiate the claim that criminalization is in fact counterproductive).
So, if there is a justification for putting controls on personal drug use it seems that it ought to appeal solely to the physical and social harms that would result from a policy of drug liberalization. Such an approach is roughly reflected in the UK drug laws: the graded classification system, which determines the maximum penalty for possessing drugs in each class (A to C), considers only the harmfulness of the drug: punishment is linked to risk to health. Criminalization of drug use thus has nothing to do with a moral evaluation of this drug use.
However, a news story this month raises the question of whether moral considerations are sometimes playing a role in the sentencing of those convicted of possessing illegal drugs. Continue reading →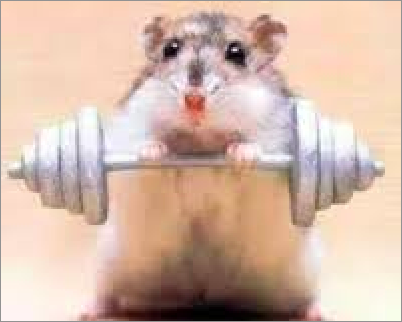 In his article in the Pacific Standard last week, author Bruce Grierson discusses the emerging scientific evidence that the 'will to work out' might be genetically determined. Grierson describes a 'marathon mouse', the descendant of a long line of mice bred for their love of exercise, and a 94-year-old woman called Olga, who is an athletic anomaly. Both the mouse and Olga love to work out. The mouse goes straight to his wheel when he wakes up, running kilometers at a time and Olga – a track and field amateur – still competes in 11 different events. Grierson suggests that cracking the code for intrinsic motivation to exercise would lead to the possibility of synthesizing its biochemical signature: 'Why not a pill that would make us want to work out?', he asks. Such a possibility adds an interesting dimension to the debate about enhancement in sport, and to enhancement debates more generally. Continue reading →
If someone were to ask you what you want from life, how would you reply? Plausible answers might include: 'to be happy', 'to be successful', 'to make a difference', or perhaps 'to experience as much as possible'. Whatever these aspirations mean in their detail, they capture various implicit assessments of what we think it means to live a life that is good for us. A recent psychological study presents interesting data that suggests that two of the things we might want in our lives – happiness and meaning – sometimes do not go together. In fact, some of the things that lead to a life being happy are negatively associated with it being meaningful and some of the things that seem to confer meaning detract from happiness. If this occasional incompatibility is in fact the case, does this mean that we must sometimes make a decision about which to pursue? Continue reading →
It was announced last week that a new offence of 'wilful neglect or mistreatment' is to be created for NHS hospital staff whose conduct amounts to the deliberate or reckless mistreatment of patients. This offence will be modeled on an existing offence under the Mental Capacity Act which punishes the wilful neglect or ill-treatment of patients lacking capacity. Currently, a medical worker convicted of this offence faces a maximum sentence of five years imprisonment, or an unlimited fine. The sanctions for the proposed new offence are likely to be of a similar severity.
The creation of the offence comes in the wake of the inquiry into the widespread negligence that occurred at Mid Staffordshire hospital. Intended principally to deter healthcare workers from mistreating patients, the new offence has been proposed following review of patient safety. The leader of the review, Professor Don Berwick, emphasized that patient safety must become the top priority and that the measure was needed to target the worst cases of a 'couldn't care less' attitude that led to 'wilful or reckless neglect or mistreatment'.
Concerns about its impact
Whilst most would agree that patient safety should clearly be a priority, there has been concern that the new criminal sanction could create a 'climate of fear' amongst healthcare workers and that individual workers will be penalised for mistakes that are the result of inadequate staffing or simple human error, rather than blameworthy acts of malice. Continue reading →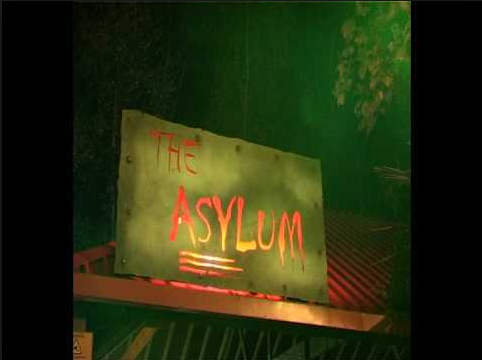 There has been much discussion this week about whether Thorpe Park's 'Asylum' maze perpetuates the stigma that sometimes surrounds mental illness. The live action horror maze is an attraction that has opened for Halloween for the last eight years. Replete with special effects, its interior is set up to look like the intermittently-lit corridors of a dilapidated hospital. As the maze-goers try to find their way through the corridors, actors dressed as 'patients' jump out, scare and chase them until they find the exit. You can get a sense of the maze here.
Polls have been set up to gauge the public response to the maze and petitions started in an attempt to get Thorpe Park to close it down. Having set up a poll on Twitter, Paul Jenkins, the chief executive officer of the charity Rethink Mental Illness has been quoted as saying 'While of course there's nothing wrong with a bit of Halloween fun, explicit references to 'patients' crosses a line and reinforces damaging stereotypes about mental illness.' Continue reading →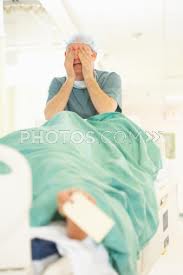 Last week, the Daily Mail reported on Dr Anna Smajdor's paper in which she argues that compassion 'is not a necessary component' of healthcare. This claim contrasts interestingly with Jeremy Hunt's recent proposal that all student nurses should have to prove that they are capable of caring by spending a year on wards carrying out basic tasks. This proposal, along with the suggestion that pay be linked to levels of kindness would, according to Hunt, go some way to improving the standard of NHS care.  The motivating idea behind Hunt's proposals is that lack of compassion amongst NHS staff is partly responsible for poor care and, in some cases, for cultivating a 'culture of cruelty'.
So is compassion a necessary component of healthcare? Is an adequate standard of care necessarily unattainable when compassion amongst staff is absent? In considering these questions I do not intend to embark on a detailed critique of Dr Smajdor's paper. Instead, I will begin from her main ideas and use them to motivate a general discussion of the role of compassion in healthcare. According to the report, Dr Smajdor argues for two main claims: 1) that compassion is not a necessary component of healthcare – that acceptable standards can be attained without it – and 2) that compassion can actually be dangerous for healthcare workers, possibly resulting in impaired standards of care.  Continue reading →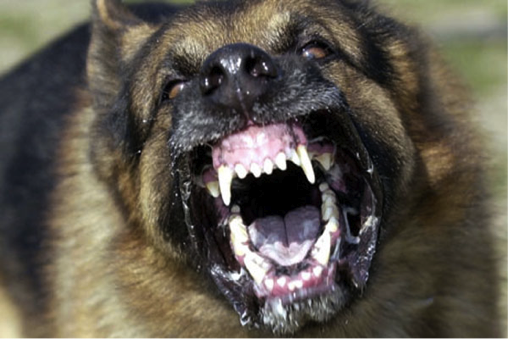 The government is currently consulting on whether the maximum sentences for aggravated offences under the Dangerous Dogs Act 1991 should be increased. This offence category covers cases in which someone allows a dog to be dangerously out of control and the dog injures or kills a person or an assistance dog. Respondents to the survey can indicate whether they want tougher penalties for these sorts of cases. The suggested range of penalties for injury to a person – as well as death or injury of a guide dog – are three, five, seven or 10 years in prison. In relation to cases involving the death of a person, the respondent is asked: "Which of the following options most closely resembles the appropriate maximum penalty: seven years, 10 years, 14 years or life imprisonment?"
Given that the current maximum sentence for cases involving death is two years in prison, changing the law to match any of these options would represent a significant increase in the severity of the sanction. Whilst the current two-year maximum has understandably struck many as too low, it is important that those responding to the consultation — and those revising the law it is intended to inform — think carefully about the principles that would justify an increase. Continue reading →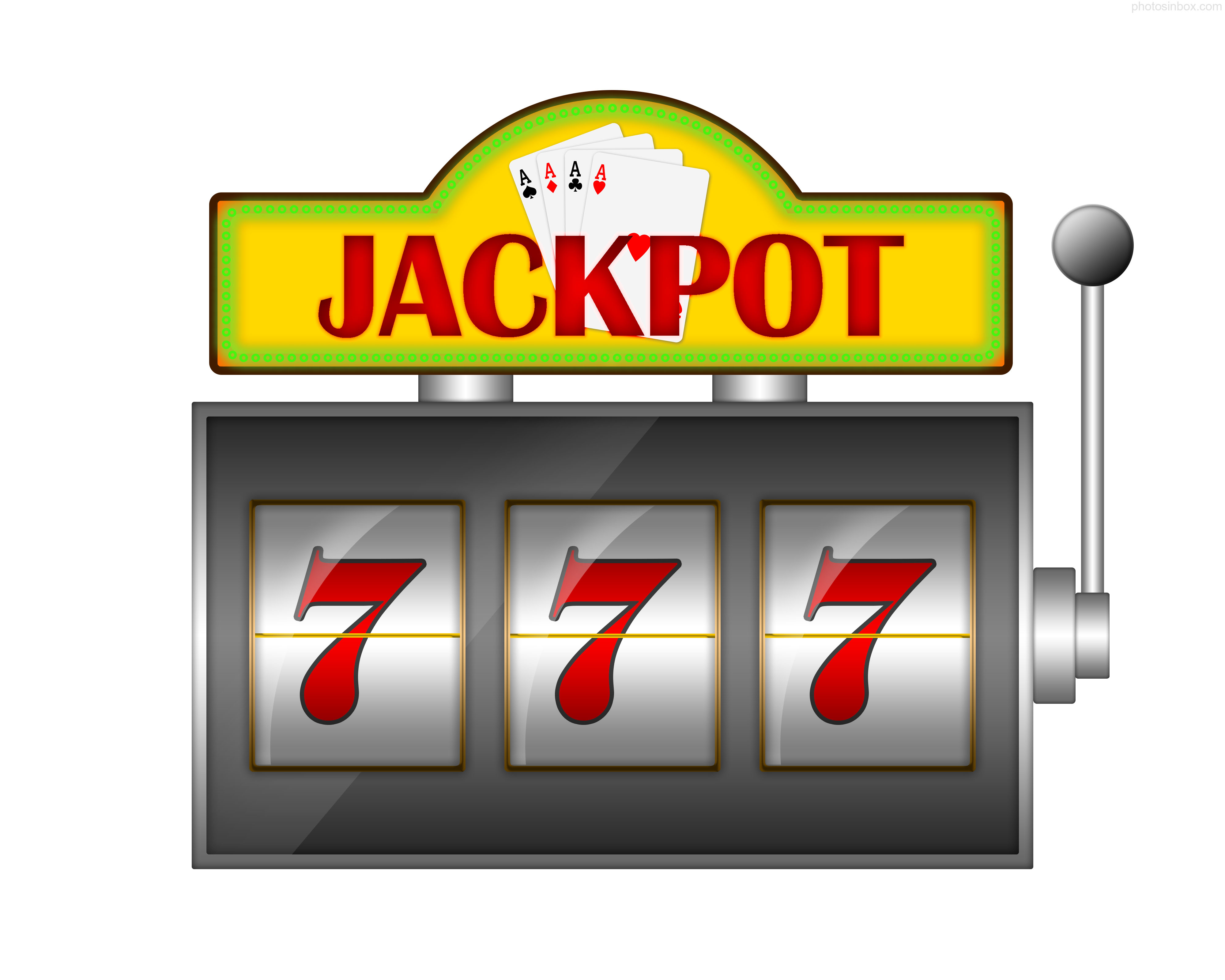 Last week, Canadian researchers published a study showing that some modern slot machines 'trick' players – by way of their physiology – into feeling like they are winning when in fact they are losing. The researchers describe the phenomenon of 'losses disguised as wins', in which net losses involving some winning lines are experienced in the same way as net wins due to physiological responses to the accompanying sounds and lights. The obvious worry is that players who are tricked into thinking they're winning will keep playing longer and motivate them to come back to try again.
The game set up is as follows: players bet on 15 lines simultaneously, any of which they might win or lose. A player will accrue a net profit if the total amount collected from all winning lines is greater than the total amount wagered on all 15 lines. Such an outcome is accompanied by lights and sounds announcing the wins. However, lights and sounds will also be played if any of the lines win, even if the net amount collected is less than the total amount wagered on all 15 lines. If a player bets 5 credits per line (5 x 15 = 75) and wins 10 back from 3 (= 30), then the player has actually lost money, even though the lights and sounds indicate winning. The loss, the researchers claim, is thus disguised as a win. Continue reading →