So the US government is likely being shutdown, which will suspend the work of many government agencies, including the Center for Disease Control (CDC). But, fair citizens, I reassure you – in its wisdom, the US Congress has decided that the military's salaries will be excluded from the shutdown.
With all due respect to military personnel, this is ludicrous. The US military is by far the world's largest, there is little likelihood of any major war (the last great power war was in 1953), and no sign of minor wars starting, either. Suspended salaries may be bad for morale and long term retention, but they aren't going to compromise US military power.
Contrast with the CDC's work. The world's deadliest war was the second world war, with 60 million dead, over a period of years (other wars get nowhere close to this). The Spanish flu killed 50-100 million on its own, in a single year. Smallpox couldn't match that yearly rate, but did polish off 300-500 million of us during the 20th century. Bog standard flu kills between a quarter and a half million every year, and if we wanted to go back further, the Black Death wiped out at least a third of the population of Europe. And let's not forget HIV with its 30 million deaths to date.
No need to belabour the point… Actually there is: infectious diseases are the greatest killers in human history, bar none. If any point needs belabouring, that's one. And a shutdown would have an immediate negative impact on public health: for instance, the CDC would halt its influenza monitoring program. Now, of course, this year's flu may not turn out to be pandemic – we can but hope, because that's all we can do now! And if we have another SARS starting somewhere in the United States, it will be a real disaster.
We're closing our eyes and hoping that the greatest killer in human history will be considerate enough to not strike while we sort out our politics.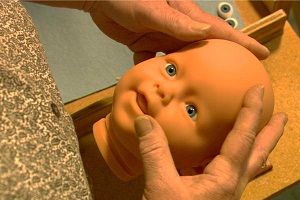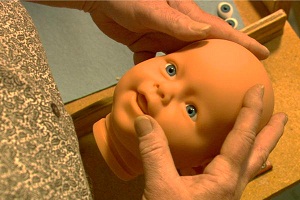 Imagine a world in which genetic interventions (for hair/eye colour, health, strength, happiness, morality…) were tested, safe, effective and accepted. In this genetic supermarket, who should be allowed to buy – to decide how children should be modified? Parents seem the obvious choice – but on reflection, there seem few reasons to allow this.
Why is it good for people to make their own choices? Firstly, out of liberty: everyone should have the right to do what they want with themselves. Secondly, because people know their own preferences much better than anyone else (one of the reasons that the communist command economies failed). And thirdly because people can experience the consequences of their choices, and become more skilled consumers, driving poor products out of business.
None of these applies to parents choosing their children's genes. Here they are making the choice for other people, whose preferences they don't know (because they don't even exist yet!). And unless parents plan to have ten or twenty children, they have no relevant personal experience to draw on for comparing genetic interventions. And the main effects of these interventions are very long term, making the parents even less suited to making the choice in an informed way. Continue reading →
The Independent Parliamentary Standards Authority (Ipsa) just proposed a rise of MPs' annual salary to £74,000, from the current £66,396.
This is a stupid idea. The MPs should be paid a lot more. In the private sector, and even in most NGOs, it's well understood that if you want to attract high quality workers, you need to pay them higher salaries.
The UK government budget in 2012 was £682 billion. The UK civil service employs 6 million people. There are 650 MPs in total. So a crude estimate is that, on average, each MP controls a budget of over a billion pounds and directs nearly ten thousand people (of which a significant portion are heavily armed). They also vote on regulations that affect the whole country. Only in public service would it seem sensible to pay people with that kind of responsibility, that kind of salary.
Some might feel that increasing MPs salary may reduce their commitment to public service, or cut them off from the concerns of the people they serve. But £66,396 a year already cuts them off from most people, and I haven't seen any evidence that their current lower salary is causing an irresistible stampede of public minded individuals to swarm parliament.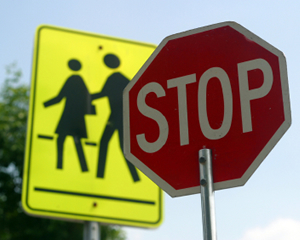 In a previous post, I touched briefly upon the role of the state in child-rearing. The state takes on a very specific set of roles, while parents fulfil others. The rhetoric surrounding parental rights or government power seem to imply that we've reached this division after careful consideration of the rights of all parties, based on fundamental moral principles.
However, it seems suspicious to me that this principled division corresponds nearly perfectly to practical considerations. In other words, the government has all the rights in the areas they're good at, while parents have all the rights in the remaining areas.
Consider, for instance, that the government is quite good a detecting blatant physical abuse. You just have to send someone to have a look, and in most places, the government can and does just that. Teachers are on the lookout for this, and social workers generally have the right to investigate and intervene. Continue reading →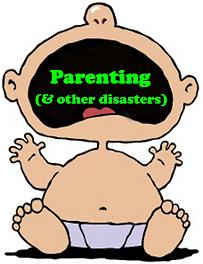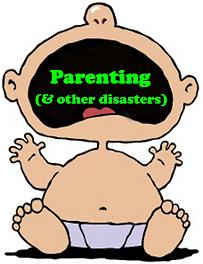 We've come a long way, as a species. And we're better at many things than we ever were before – not just slightly better, but unimaginably, ridiculously better. We're better at transporting people and objects, we're better a killing, we're better at preventing infectious diseases, we're better at industrial production, agricultural and economic output, we're better at communications and sharing of information.
But in some areas, we haven't made such dramatic improvements. And one of those areas is parenting. We're certainly better parents than our own great-great-grandparents, if we measure by outcomes, but the difference is of degree, not kind. Why is that? Continue reading →
Public opinion and governments wrestle with a difficult problem: whether or not to intervene in Syria. The standard arguments are well known – just war theory, humanitarian protection of civilian populations, the westphalian right of states to non-intervention, the risk of quagmires, deterrence against chemical weapons use… But the news that an American group has successfully 3D printed a working handgun may put a new perspective on things.
Why? It's not as if there's a lack of guns in the world – either in the US or in Syria – so a barely working weapon, built from still-uncommon technology, is hardly going to upset any balance of power. But that may just be the beginning. As 3D printing technology gets better, as private micro-manufacturing improves (possibly all the way to Drexlerian nanotechnology), the range of weapons that can be privately produced increases. This type of manufacturing could be small scale, using little but raw material, and be very fast paced. We may reach a situation where any medium-sized organisation (a small country, a corporation, a town) could build an entire weapons arsenal in the blink of an eye: 20,000 combat drones, say, and 10,000 cruise missiles, all within a single day. All that you'd need are the plans, cheap raw materials, and a small factory floor. Continue reading →
A recent football scandal has broken to the surface of what is likely a deep swamp of corruption. At least 680 matches are dubious, probably many more. But how come law enforcement haven't been able to stamp out this epidemic? Well, as stated:
We are organized in Singapore, I flew from Budapest, the match is in Finland, we're wagering in the Philippines using masked computer clusters from Bangkok to Jakarta. Our communications are refracted across so many cell networks and satellites that they're almost impossible to unravel. The money will move electronically, incomprehensibly, through a hundred different nowheres.
No current legal system can cope. But legal football is huge business – if the current scandals persist, and start biting into the clubs' bottom lines, they will put huge pressure on legal authorities to clamp down (or to seem to clamp down). And if not football, then the next major industry suffering from organised crime more than they benefit from it. Continue reading →
Flu researchers have looked deeply at their own field, and decided that everything they were doing is all fine. Where the potentially hideously dangerous H5N1 bird-flu virus is concerned,
They said that the benefits of the research in preventing and dealing with a future flu pandemic outweigh the risks of an accidental leak of the mutant virus from a laboratory or the deliberate attempt to create deadly strains of flu by terrorists or rogue governments.
Outside scientists were instead of the opinion that:
[...] if airborne transmission became possible it would lead to a deadly flu pandemic killing millions of people because most of the individuals who are known to have been infected with H5N1 die from the virus.
and even other virologists claim:
The risks are clear for all to see and the benefits are qualitative, and that's rather weak. Civil scientists are not here to increase the risk from microbes. We are not here to make the microbial world more dangerous.
It's quite simple here. The flu researchers are not evil people, and they certainly believe they're doing the right thing. But it is blatantly clear that people inside their own research community, are unavoidably biased in assessing the risks of their own research.
When you think you're doing the right thing, but all outsiders are screaming for you to stop, that is the moment to step outside your own self-assessment and stop doing what you're doing, and think deeply before continuing.
"I cannot teach anybody anything. I can only make them think"
― Socrates
But sometimes – stuck in a rut, going over the same things in the same environment, again and again – it can be so hard to think. To really, genuinely think, to explore new horizons and find new ideas and wisdoms – especially for those of us not lucky enough to have a Socrates to hand. It's a real effort to lift your mind out of your fixed environment…
…unless the environment changes for you. For those lucky enough to have their lives completely disrupted by the English snows, don't waste the opportunity. Now is the time for your mind to explore unusual places