Taking the popular over-the-counter pain and fever medication paracetamol during pregnancy might affect the unborn child more than we assumed – and hoped for. Recently, research began to link pre-natal exposure of paracetamol (also known as acetominophen) to asthma and poor motor and communication skills in small children. Now, a new study published yesterday suggests that taking paracetamol during pregnancy comes with an increased risk for the baby of developing attention deficit hyperactivity disorder (ADHD) later.
The authors of this study investigated 64,322 Danish children (born 1996-2002) and their mothers. The women were asked whether they have taken paracetamol in computer-assisted telephone interviews three times during their pregnancy and shortly after. To asses ADHD in children, the researchers used different ways: they asked the mothers of 7-year-olds about their child's behaviour using a standardised ADHD questionnaire. Moreover, they used Danish medical registries to gain information about diagnoses of hyperkinetic disorder, which resembles a severe form of ADHD, and descriptions of ADHD medication to the children.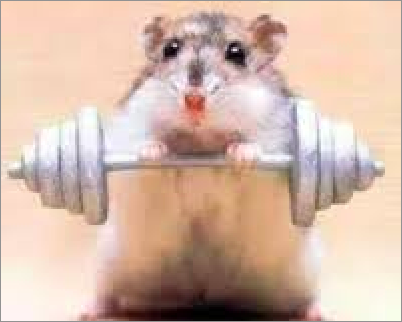 In his article in the Pacific Standard last week, author Bruce Grierson discusses the emerging scientific evidence that the 'will to work out' might be genetically determined. Grierson describes a 'marathon mouse', the descendant of a long line of mice bred for their love of exercise, and a 94-year-old woman called Olga, who is an athletic anomaly. Both the mouse and Olga love to work out. The mouse goes straight to his wheel when he wakes up, running kilometers at a time and Olga – a track and field amateur – still competes in 11 different events. Grierson suggests that cracking the code for intrinsic motivation to exercise would lead to the possibility of synthesizing its biochemical signature: 'Why not a pill that would make us want to work out?', he asks. Such a possibility adds an interesting dimension to the debate about enhancement in sport, and to enhancement debates more generally. Continue reading →
'Between the NHS and social care, there must be total commitment to ensuring that interaction is paperless, and that, with a patient's consent, their full medical history can follow them around the system seamlessly.' So said Jeremy Hunt,the Health Secretary, on 16 January 2013. And NHS England say that: 'Our vision is for a fully integrated digital patient record across all care settings by 2018'.
It sounds like a good idea. It's not. Or not in its present form. Many of the concerns that have been expressed relate to privacy/confidentiality. Those concerns are real. But even if they can be satisfactorily addressed, electronic health records have the potential to do great harm. They divert attention from the patient to the screen, and they cause clinical skills to atrophy.
David Loxterkamp recently observed that the computer in the consulting room is a Frankenstein-like creature: '….we have created a place in our exam rooms for a computer that needs our care and feeding. It now directs the flow and purpose of an encounter that once unfolded organically according to the particular needs of the patient.' The electronic servant becomes the master. Continue reading →
On the evening of Thursday 28 December, Prof. Justin Oakley, Deputy Director of the Centre for Human Bioethics at Monash University, gave a fascinating and suggestive lecture on whether there is reason for the state to broaden access to IVF treatment for childless people as well as facilitating adoption. Continue reading →
Concussions are prevalent in high-impact and much-beloved sports such as American and Australian football, rugby, and hockey. Concussions are harmful – recent studies link repeated concussions to degraded cognitive performance along a number of measures (Randolph et al. 2013), as well as an increased risk of neurodegenerative conditions such as chronic traumatic encephalopathy (McKee et al. 2013). Concussions are much in the news. Recent events such as the suicide of Dave Duerson and the suicide of Junior Seau have been linked to the long-term effects of repeated concussions, and the governing bodies of many high-impact sports have, of late, been scrambling to address the problems posed by growing awareness of the danger of concussions.
A number of ethical questions arise in connection with this growing awareness. (What should the governing bodies of sports leagues do to protect players? What do teams owe players in such sports? Is the decision to play such a sport, or to continue playing in spite of suffering a concussion, really autonomous? Should fans speak up about player protection, and if not, are they complicit in the harm done to players? And so on.) Here I want to consider one question that has received little attention. It involves the role of parents in fostering participation in high-impact sports. Continue reading →
Announcement: "Brave New Love" – peer commentaries due October 7
Dear Practical Ethics readers,
The paper, "Brave new love: the threat of high-tech 'conversion' therapy and the bio-oppression of sexual minorities" by Brian D. Earp, Anders Sandberg, and Julian Savulescu has been accepted for publication in the American Journal of Bioethics: Neuroscience. Proposals for open peer commentaries are due this Monday October 7th.
The article may be accessed here, or at the following link: http://editorial.bioethics.net. Be sure to select AJOB:Neuroscience from the drop-down menu of journals. Here is an abstract of the argument:
============================
Abstract: Our understanding of the neurochemical bases of human love and attachment, as well as of the genetic, epigenetic, hormonal, and experiential factors that conspire to shape an individual's sexual orientation, is increasing exponentially. This research raises the vexing possibility that we may one day be equipped to modify such variables directly, allowing for the creation of "high-tech" conversion therapies or other suspect interventions. In this paper, we discuss the ethics surrounding such a possibility, and call for the development of legal and procedural safeguards for protecting vulnerable children from the application of such technology. We also consider the more difficult case of voluntary, adult "conversion" and argue that in rare cases, such attempts might be permissible under strict conditions.
============================
Open Peer Commentary articles are typically between 500-1500 words and contain no more than 10 references. A guide to writing an Open Peer Commentary is available under the Resources section "Instructions and Forms" at http://editorial.bioethics.net. AJOB:Neuroscience asks that by Monday, October 7, 2013 you submit a short summary of your proposed Open Peer Commentary (no more than 1-2 paragraphs). Please submit your proposal online via the AJOB:Neuroscience Editorial site, following the instructions provided there. They ask that you do not prepare a full commentary yet. Once they have evaluated your proposal, they will contact you via email to let you know whether or not they were able to include you on the final list of those to be asked to submit an Open Peer Commentary.
You will then have until Friday, October 25, 2013 to submit your full Open Peer Commentary.
Scientists in America have found a way to reduce crime amongst some high risk groups by 30-40%. It involves a simulation of crime scenes where the victim is a hologram representing the potential criminal in question, followed by discussion with a trained therapist. The experience causes the subject to feel greater empathy and reduces violent crime. We should introduce this therapy now, as a matter of priority.
There is no such therapy, sadly. But there is something which promises the same effects in some groups. Ritalin. A Swedish study found that taking ADHD medication significantly reduced the criminality rate amongst those with ADHD: by 32% in men, and 41% in women. ADHD has itself been associated with an increase in criminality.
Some people will argue that this is a therapy for ADHD, not an enhancement. But ADHD is not a disease like cancer – it is likely a variant of normal functioning involving lower levels of impulse control and attention.
Ritalin, Adderall, Modafenil are all taken by thousands of professionals and students to enhance performance, in a similar way to caffeine. The film Limitless was loosely based on modafenil (in fact, Modafenil doesn't appear to have such a dangerous side effect profile as is portrayed in the film, though there are as yet no long term studies of normal people). Ongoing research into Alzheimers disease and other impairments will lead to other drugs which enhance normal cognition.