A recent poll says that nearly all General Practitioners in the UK have given placebos to at least one of their patients.
The story can be seen here: http://www.bbc.co.uk/news/health-21834440
Everyone loves placebos. If you are a scientist, placebo shows an incredible feat of the human body, and interesting interactions between our psychology and the biology that underlies it. A doctor can rest assured that placebos won't cause a chain of undesirable reactions in their patients, while still helping them. Even a new age pro-herbal unscientific mind favours placebo, placebos not only aren't the allopathic evil kind of substance, but with sufficient distortion of argument, placebos can be taken as an argument in favour of whichever branch of neo-medicine that particular mind would like to enforce. So everyone loves placebo, and placebo helps everyone.
Or does it? Here I'll outline some of the reasons we should be wary of placebo effects, and sketch some cultural costs that are being unconsciously left under the rug by the placebo enthusiasm in which we, or at least General Practitioners,  find themselves.
Reason 1) Placebo doesn't mean what we think it means.
Under experimental conditions, placebos are supposed to be inert to the body. Very few substances are actually as inert as would be desirable, and many times we would find outrageous that substance X was considered placebo.  A striking example comes from Beatrice Golomb's short essay on The Dece(i)bo Effect, where she mentions two studies which assessed the effects of corn-oil and olive-oil in patients who needed to lower their cholesterol. It seems a promising avenue of research until you discover that the olive-oil and the corn-oil were not the target of the study, which was a cholesterol-lowering drug, they were the placebos.  The first cultural cost that placebos pay is a labeling cost, once labeled, we lose track of the information of what they contained when studied in the first place.
Reason 2)Placebos don't function as broadly as we think. Or would like to think.
Placebos are good for pain and anxiety, in the short term. Systematic reviews of general studies of placebo, on the other hand, shows very mild to no effects from placebo. As seen here. The second cultural cost that placebos pay is the cost of being likable, and therefore, less amenable to accurate scrutiny beneath the excitement field.  As is widely known, if an idea, meme, memeplex (group of annexed memes) or cultural item is the kind of thing that people just like to believe, it is extremely hard to eliminate it from culture. Placebo is a nice idea, and because of that, it is kept in a safer haven than it should, given how many lives it affects.
Reason 3)Placebos are mysterious, and mysteries are contagious
It is incredible that our minds are able to influence the body in the way they do (irrespective of one's hardcore eliminative monism or Cartesian dualism). Even if the effects are mild, and more constrained than we think, they are still, in some sense, fantastic, belonging to a world of fantasy. To a mind with inclinations for Skyhook type explanations, they open the gate which parts the world of science from the world of fantasy. Doctors are not immune to aspiring that the world be magical and mysterious, in fact, given their high level of education in scientific matters, if any strong innate or childhood force compels them to look for mysteries and Skyhooks, then once the gate is open the diffusion of memes from one side to the other is likely to be uncanny. And here lies the most dangerous cultural cost of placebos. Placebos open the gate for Skyhooks and mysteries in the minds of those on whom our lives depend.  A well educated doctor has to go through a painstaking amount of cognitive dissonance if she is to enforce homeopathic treatment while knowing that nothing she was told while learning the profession indicates that it makes sense. But if there is this other mysterious thing that is well accepted and highly regarded among her peers, well, then the fact that we don't know how it works should not be a decisive factor against homeopathy, right?
Reason 4) Placebos permit a diminished sense of responsibility by twisting psychological knobs
When administering a placebo, a doctor has more reason to sleep well knowing that he didn't (really) act in relation to a patient while still helping than if he had (more) actively selected a medication which could have varied adverse effects for the patient, and legal consequences for the doctor. More than that, it permits the doctor to hold himself responsible only in case of success, which is an emotionally comforting position to be in. By psychologically thinking it is less of a directed action to administer placebo, the doctor can ease his sense of responsibility by believing that it was not so much his decision that played a role.  Even if in the real world he can be indicted for giving placebo in a condition in which it was wrong to do so, at the decision moment  the major players are his self image and internal representation of the event, and these are likely to prefer a story in which he bears no responsibility, except, ironically, the responsibility for infusing the sugar pill with the magical quality that will aid the one in need.
There are good reasons to administer placebos under many circumstances, and the claim here is not that 97.5% of General Practitioners are doing wrong. Instead, it is a call for a sober assessment of which exactly are the circumstances in which placebos ought to be administered. For one thing, in the cases in which placebos are effective, their effectiveness depends on patients actually believing their effectiveness, and for this very reason, it would be a great loss if they became ubiquitous enough that patients stopped believing their effectiveness.
Many cultural items pay the same cultural costs as placebos, being likable, permitting ease of conscience, having ill-defined conceptual borders, and annexing themselves with mysteries are memetic strategies familiar to researchers of cultural evolution, and the items that use those pernicious strategies frequently escape our sight, where I think placebos should be attentively kept.
According to a recent report in the New York Times, the United States government will soon announce plans to fund the Brain Activity Map. Modelled on the highly successful Human Genome Project, the Brain Activity Map is an effort to identify functional networks of neurons, possibly leading to a full understanding of how mental processes like perception and memory are physically distributed in the brain. The scientific and medical potentials, perhaps including new treatment of conditions like schizophrenia or autism, are fantastic. By developing monitoring techniques like calcium imaging, nanoparticle sensor detection, or synthetic-DNA chemical recording, neuroscientists hope to be able to trace the paths traveled by our thoughts and memories. Yet before setting off on this cartographic adventure, perhaps we ought first stop, and remind ourselves where we already are.
In a 2012 Neuron paper proposing the Brain Activity Map, a group of leading scientists briefly acknowledge some ethical worries, including "issues of mind-control, discrimination, health disparities, unintended short- and long-term toxicities…" This is a reasonable, if somewhat eclectic, list of concerns. But I would like to add one more. Brain-mapping, like gene-mapping, risks making us overconfident in our self-understanding. The better we come to understand our brains, the more tempting it will be to assume we understand our selves.
Think for a moment about the history of major advances in human-directed science: Darwinism, psychoanalytics, behaviourism, sociobiology, cybernetics, genomics. With each progression has come a deluge of sweeping assertions about the new completeness of our self-understanding, followed later by a far quieter admission that whatever else we may be, we are also mysteries. In the worst moments, our fleeting certitude fuelled attempts to reorganize societies along purportedly scientific lines, from racist eugenics to disastrous Marxist utopianism. Even when spared catastrophic miscalculation, we've still suffered coarsening reductions in public debate about human nature, where hopes and commitments were temporarily replaced by operant reinforcements or behavioural phenotypes.
The point here is not to deny the reality of scientific descriptions of humanity, nor to retreat into a neo-Romantic induced ignorance. The point is simply to sound a warning, to jot a note to ourselves in this relatively sober moment, before the allure of the scientifically novel begins to blindingly illuminate our horizons. Maps are awesomely seductive bearers of information, so simply compact and so seemingly complete. Mapped brains will be more potent still, enfolding the vanity of portraiture in the certainty of topography.
I'm aware that what I am articulating is not so much an argument as an anxiety. I have no simple take-home message to offer, no action plan or policy recommendation. Certainly we should not attempt to stop the sort of research offered by the Brain Activity Map. Rather, we should support it, fund it, train our children to carry it forward. The potential benefits, to theoretical knowledge and human well-being, are incredible. But there are costs, or at least risks. It would be best to reach first for a bit of preventive humility, a dash of recognition that there are limits on the self-understanding of even such an expert auto-empiricizer as homo sapiens. In Franz Joseph Gall's original phrenological map, the brain area for Circumspection and Forethought was located right next to the brain area for Vanity.
Whatever your view of abortion, there are too many abortions, and too many of them are too late. Even abortion's fiercest advocates don't pretend that it's a Good Thing – just the lesser of two evils.
In 2010 there were 189,574 abortions in England and Wales – an 8% increase in a decade. The tightly policed regime envisaged in 1967, when the Act became law, hasn't existed for ages, if indeed it ever did. There is abortion on demand, whatever the statute book says.
1967 was a long time ago. There have been many medical advances and societal changes since then. It's time to take stock of the Act.
That's what a recently announced cross-party commission, to be chaired by Fiona Bruce MP, will do.
It will focus, rightly, on two issues: medical advances and attitudes to discrimination. Continue reading →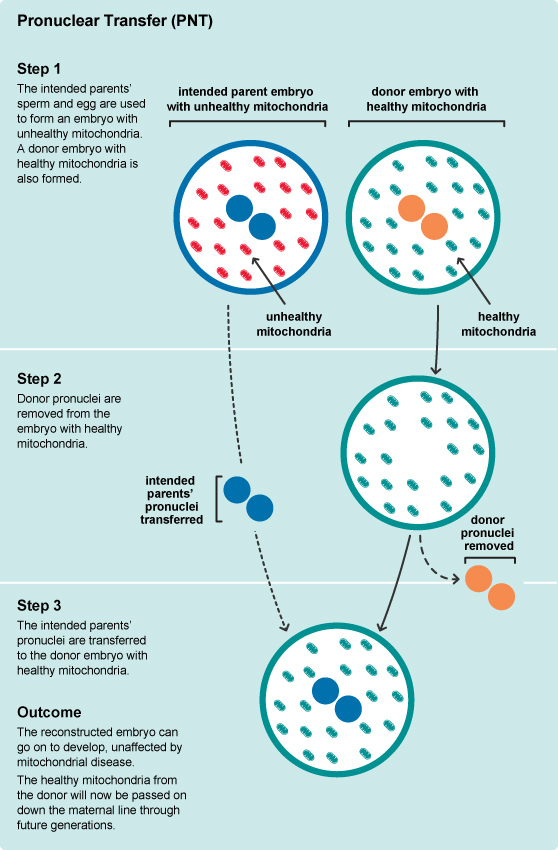 The agency that regulates fertility treatment and embryo research in the UK, the Human Fertilisation and Embryology Authority (HFEA), has asked for public views on two possible new forms of fertility treatment that promise to prevent the transmission of mitochondrial diseases to children. These diseases can be extremely severe, leading to (among other things) diabetes, deafness, progressive blindness, seizures, dementia, muscular dystrophy, and death.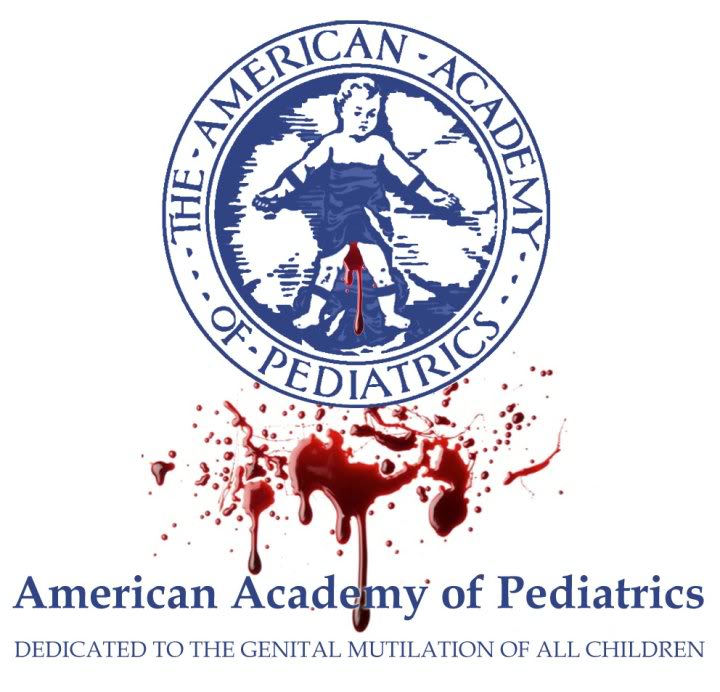 See Brian's most recent previous post by clicking here.
See all of Brian's previous posts by clicking here.
Follow Brian on Twitter by clicking here.
The AAP report on circumcision: Bad science + bad ethics = bad medicine
For the first time in over a decade, the American Academy of Pediatrics (AAP) has revised its policy position on infant male circumcision. They now say that the probabilistic health benefits conferred by the procedure just slightly outweigh the known risks and harms. Not enough to come right out and positively recommend circumcision (as some media outlets are erroneously reporting), but just enough to suggest that whenever it is performed—for cultural or religious reasons, or sheer parental preference, as the case may be—it should be covered by government health insurance.
That turns out to be a very fine line to dance on. But fear not: the AAP policy committee comes equipped with tap shoes tightly-laced, and its self-appointed members have shown themselves to be hoofers of the nimblest kind. Their position statement is full of equivocations, hedging, and uncertainty; and the longer report upon which it is based is replete with non-sequiturs, self-contradiction, and blatant cherry-picking of essential evidence. Both documents shine as likely examples of a "lowest common denominator" mélange birthed by a divided committee, some of whose members must be well aware that the United States is embarrassingly out of tune with world opinion on this issue.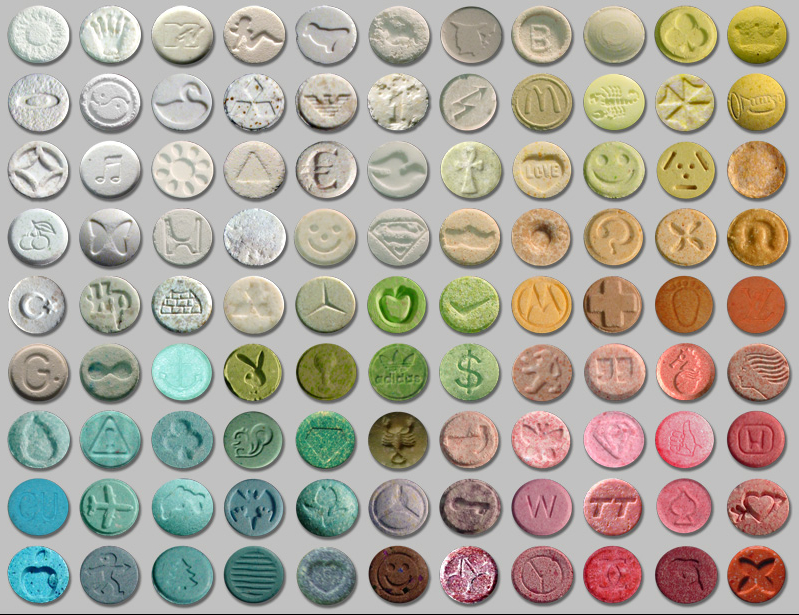 Love drugs and science reporting in the media: Setting the record straight 
By Brian D. Earp, Julian Savulescu, and Anders Sandberg
Love. It makes the world go round. It is the reason we have survived as a species. It is the subject of our art, literature, and music—and it is largely the product of chemical reactions within the brain.
No wonder science is starting to unravel the ways in which we can influence it, and perhaps even control it.
Just as Darwin's finding that we are descended from apes shocked people in the nineteenth century, so people will be shocked to find that our most lofty social ideal is something we share with our mammalian cousins and which is the subject of scientific scrutiny and even chemistry-book manipulation.
In 2008, two of us (Julian Savulescu and Anders Sandberg) published an article in the journal Neuroethics on the topic of "love drugs" – a term we use to refer to pharmacological interventions based on existing and future bio-technologies that could work to strengthen the bond between romantic partners. All three of us have an article just published in the journal Philosophy & Technology in which we build upon that earlier work. Interested readers will take the time to study those papers in full, but we have a feeling that much of the population will stop at a handful of media reports that have recently summarized our ideas, including at least one article that we think has the potential to mislead. Let us set the record straight.
By Charles Foster
There's a significant association of PTSD symptoms with a particular allele, according to a recently published study from UCLA and Duke. Some of the ethical consequences are already being discussed.  One consequence might be military. One might be able to detect and filter out PTSD-vulnerable recruits. Perhaps that's a kindness. It would certainly seem militarily prudent. There might be legitimate qualms about creating a biologically callous warrior-class, but you're not creating its components – you're just collecting them together. You might not want to go to their parties, and you might wonder about the mutually brutalizing effect of corralling them in a barracks, but the exercise is really only a scientifically more informed version of the selection that goes on in any event. It's not very interesting ethically.
But what if a gene for PTSD-resistance could be inserted or artificially switched on? It doesn't seem fanciful. Should the military be permitted (or perhaps even required) to PTSD-proof their personnel? Continue reading →
An article in the Israeli newspaper Haaretz reports on the (alleged) frequent use of psychiatric drugs within the Haredi community, at the request of the religious leaders, in order to help members conform with religious norms. Haredi Judaism is the most conservative form of Orthodox Judaism. It is sometimes referred to by outsiders as ultra-Orthodox. Haredim typically live in communities that have limited contact with the outside world. Their lives revolve around Torah study, prayer and family.
In December 2011, the Israel Psychiatric Association held a symposium entitled "The Haredi Community as a Consumer of Mental-Health Services".  One of the speakers was Professor Omer Bonne, director of the psychiatry department at Hadassah University Hospital. Professor Bonne is claimed to have said that sometimes yeshiva students (yeshiva is a religious school) and married men should be given antidepressants even if they do not suffer from depression, because these drugs also suppress sex drive.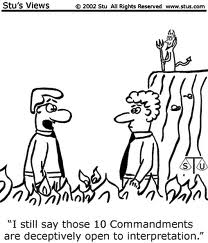 By Charles Foster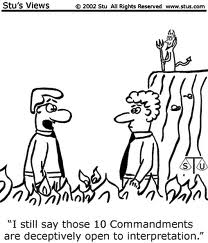 A patient in his 40s with locked-in syndrome, referred to in court only as 'Martin', wants to die. His wife cannot bring herself to help him. He would therefore need help from others. He is concerned that would-be helpers might face prosecution under the assisted suicide legislation. In the latest line of attempts to clarify the way that the law of assisted suicide actually works, he will challenge, by way of judicial review proceedings, the criteria used by the DPP in deciding whether or not to prosecute people who assist suicide. The exact nature of that challenge doesn't matter for present purposes. What does matter is that his lawyers, in preparing the judicial review proceedings, might have to do things that fall within the (necessarily) wide ambit of the offence of 'encouraging or assisting suicide'. They might, for instance, have to communicate with Dignitas, and find out whether there is a doctor who would be prepared to assist.
Martin's lawyers therefore sought and obtained a declaration that they could prepare his case without putting themselves in jeopardy. This was hypercautious, and perhaps artfully, strategically melodramatic. But one can hardly blame them for wanting to be safe, and of course it was right to grant the declaration. Whatever one thinks of the morality of assisted suicide or the legal merits of the judicial review application, the court door must be open to everyone. Lawyers must be able, freely and fearlessly, to facilitate the making of even absurd, outrageous, and downright evil submissions. To facilitate an evil submission is a good thing – a public service: it allows the court to express its disapproval.
Law is not an immutable monolith. It doesn't spring fully formed from the loins of the legislature. It is chiselled by all sorts of people – but most notably by judges, assisted by the contentions of lawyers – until it's workable and fits the demands of the society it is supposed to reflect, serve and sustain.
Lawyers, then – and particularly the most cynically mercenary of litigators – are essential public servants. Their professional ethics demand that they put personal preference to one side in fulfilling this function.
This is very costly for the lawyers themselves – although I'm not expecting much sympathy. St Paul observed that a man who sleeps with a prostitute 'becomes one with her' – unites his soul with her. And when he pulls away he leaves a bit of his own soul behind. Eventually he's not got much of his own soul left: it's distributed around the brothels.
It's rather like that with lawyers. Lawyers stand on metaphorical (and sometimes actual) street corners with their gowns hitched up, ready to sleep with whoever drives up. If you identify sufficiently with your client, you'll eventually lose what you are. That great theologian Horace Rumpole noted that the first casualty of the law is sensitivity. The second is your soul. Lawyers, for a decent hourly rate, make a Faustian bargain. It's negotiated by their Mephistophelean clients, but the soul's ultimately eaten up by the Greater Good.
Note what's really happening here. The lawyers don't, at least at first, change their own beliefs. Personal morality isn't ablated: it just keeps its mouth shut, thinking, because of the Bargain, that it's not entitled to a voice. Philosophically minded lawyers might try to justify the Bargain to themselves in the early hours of the morning by saying that the public utility of free expression is a good so great that its service (even when it means the truncation of oneself) is perfect freedom.
The trouble with not using voices, limbs and consciences is that they atrophy. Being a lawyer is desperately dangerous. But the risk isn't taken just for £400 an hour: it's taken for you. I hope you're grateful.
So: by signing the professional register, lawyers have signed away the right to conscientious objection.
But they are, I think, the only professionals who do this. Julian Savulescu is wrong to insist that a doctor who refuses to do abortions should – at least if there's an insufficient supply of abortionists – forfeit her right to be a doctor[1]. A doctor who leaves her conscience along with her shoes outside the operating theatre is simply a bad doctor. Whole human beings need to be treated by whole human beings, and a doctor whose conscience has been excised pursuant to some misguided deference to supposed professional obligation is not a whole human being. Just as a proper doctor is not a mere functionary, doing what the patient insists, so a proper Parliamentarian is not merely a mouthpiece, slavishly parroting, but in Parliamentary language, what his constituents say. Burke rightly said: 'Your representative owes you, not his industry only, but his judgment; and he betrays, instead of serving you, if he sacrifices it to your opinion.'[2]
Lawyers – or at least litigators in any country where the courts can be trusted- are in a unique position. Their right of conscientious objection evaporates because, if it persisted, some things might be left unsaid, unexamined, and unjudged – to the detriment of the society of which we are all a part. There are no compelling analogies with other professions (and no, journalists don't come close).
So: hug a lawyer: he's risking damnation on your behalf.