Scientific illiteracy and "anti-science"-beliefs are a common topic in scientific and academic communities. For example, how most (or many) Americans do not understand the difference between DNA and a genetically modified food. Another known topic is, for example, skepticism towards vaccinations. In this editorial of the biggest Finnish newspaper, the author predicts that the new rise of the Middle Ages is upon us if people refuse to trust scientific results, and emotions continue to rule out reason.
While excessive skepticism and building conspiracy theories against science might, by and large, be irrational and, most importantly, harmful, the phenomenon deserves a deeper consideration than accusations of irrationality, emotionality, or stupidity.
An important reason for the need of deeper elaboration is in the following controversy: on the one hand, the scientific community, rightly, calls for trust to scientific work. Enormous accomplishments of biomedical science are a great argument for trusting science and its capability to improve life. However, on the other hand, there is strong evidence that the scientific community is not always trustworthy. Medical companies, the paramount founder of medical research, have faced many accusations of scientific misconduct and fraud (how funding affects outcomes – see also this and this -, ghostwriting, corruption). Furthermore, there is discussion about how FDA reacts to questionable and even unreliable scientific papers. It is claimed that despite the knowledge about scientific misconduct, the FDA does little to report the questionable results to physicians and medical researchers. And there is at least much evidence to discuss good practices concerning e.g. Monsanto and how things work with GMO agriculture. "What companies do is not the problem of science" is a legitimate sentence when discussing only the mere possible existence of some biomedical or GMO innovation, but when brought to a concrete level, the real-life questions should be taken back to the issue. Continue reading →
In a recent (13.8.2014) article in Nature , Sarah S. Richardson and colleagues maintain that careless discussion of epigenetic research on how early life affects health across generations could harm women.
Authors discuss the extensive history of placing the burden of responsibility of a child's health on the lifestyle of the pregnant mother – and the means for controlling women's behavior. Authors describe how, for example, evidence of any fetal harm easily lead to zero-tolerance regulatory frameworks and severe informal and formal consequences (e.g. social condemnation for an occasional sip of alcohol despite the ambiguous evidence that very moderate and occasional drinking should harm the fetus), and how the "lack of emotional warmth" of the "refrigerator mothers " was considered to be the reason to child autism as late as the 1970s. Going even more backwards in the history, various defects were attributed, for example, to the company the mother kept during pregnancy.
It is a curious feature of the late 20th and early 21st centuries that the media regales readers and viewers almost daily with exciting details of breakthroughs in medical science: new cures, reversals of previous certainties about old remedies (and then, often enough, later reversals of the reversals), astonishing information about our brains and numerous other organs, apparently dramatic discoveries about free will and ethical thinking. Much of this is indeed attributable to the rapid rate of the expansion of contemporary scientific understanding which we should not want to underestimate, but it is also sometimes the result of the media's excitability and search for sensation, combined with the impressive self-promotional skills of practitioners of the medical sciences. This latter factor means that reported "breakthroughs" are often no more than confident early steps on a promising but uncertain path, and when they lead nowhere this sad news tends not to see the light of day. And then there are the cases of outright fraud or incompetence, such as the South Korean scientist Hwang Woo-suk's initially much-proclaimed breakthroughs in the early 2000s in stem cell research that were shown to be faked.
So a certain reserve about reported breakthroughs is in order, but a recent case is worth philosophical scrutiny even if its claims turn out to be less valid than they seem. This was a report in The Mail Online, Science and Technology section that was headlined "Could Pill wipe out bad memories? Drug used to treat multiple sclerosis found to help us forget experiences that caused us pain." But it turns out that the drug has only been tested for memory erasure of pain in mice, and then only of a specific type of pain associated with mild electric shock. The Mail article jumps rapidly from this modest beginning to claim that the experiment "offers hope of a drug that could eradicate memories of traumatic events from years ago and help patients overcome phobias, eating disorders and even sexual hang-ups." For none of this "hope" is there an iota of evidence in the scientific study and one of the scientists involved in the study at the Commonwealth University of Virginia, Dr Sarah Spiegel, showing appropriate modesty, said of the drug concerned: 'Fingolimod, a Food and Drug Administration approved drug for treatment of multiple sclerosis, has beneficial effects in the central nervous system that are not yet well understood." More ambitiously she added: "Fingolimod deserves consideration as an adjuvant therapy for post traumatic stress disorder and other anxiety disorders."
At some point, most people will have questioned the necessity of the existence of mosquitoes. In the UK at least, the things that might prompt us into such reflection are probably trivial; in my own case, the mild irritation of an itchy and unsightly swelling caused by a mosquito bite will normally lead me to rue the existence of these blood-sucking pests. Elsewhere though, mosquitoes lead to problems that are far from trivial; in Africa the Anopheles gambiae mosquito is the major vector of malaria, a disease that is estimated to kill more than 1 million people each year, most of whom are African children. Continue reading →
On the 22nd of October 1707, more than 1400 British sailors died when a British naval fleet sank in stormy weather off the Isles of Scilly. The disaster was later attributed to failings in navigation and sailors' difficulty in determining their location at sea. This was a perennial problem at the time, and had persisted despite intense scientific research. Seven years later, the UK government passed the Longitude Act, offering 20,000 pounds (more than 2 million pounds in today's money) to anyone who could develop a method for reliably determining longitude at sea. The longitude prize was eventually won by John Harrison, a self-educated Lincolnshire clockmaker.
Yesterday, 300 years after the original Longitude act, the UK Technology Strategy Board launched a £10 million pound prize competition, a new 'Longitude prize'. The money will be awarded to a scientist or group of scientists who come up with a solution to one of a set of major global challenges – inadequate food/clean water supply for everyone, antibiotic resistance, spinal cord injury, dementia, the large carbon impact of air-flight.
The new Longitude prize is the latest in a series of innovation inducement competitions over time. These competitions have offered monetary rewards for solving problems as diverse as the development of butter substitutes, the first trans-Atlantic air flight, reusable aircraft for space flight, or an alternative fertilizer to bird poo. One novel feature of the 2014 Longitude prize is that it is seeking public input into the specific challenge to be targeted. Public voting will decide which of the six global challenges above are to be the focus of the prize.
But are innovation prizes an effective or appropriate way to solve major global scientific challenges? Continue reading →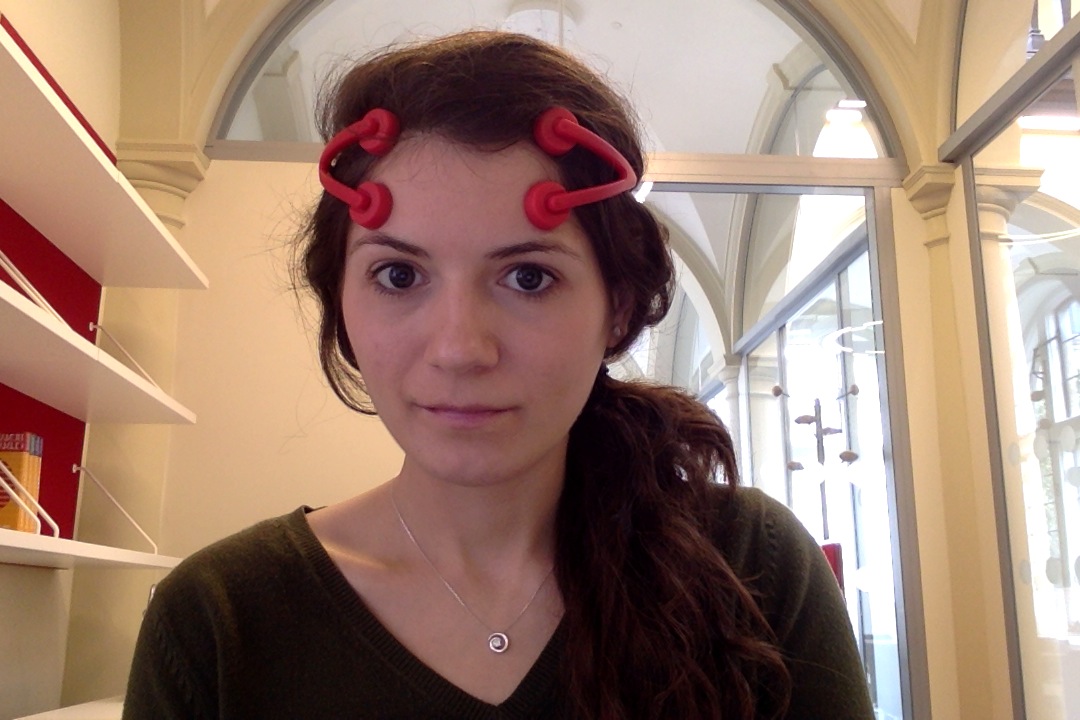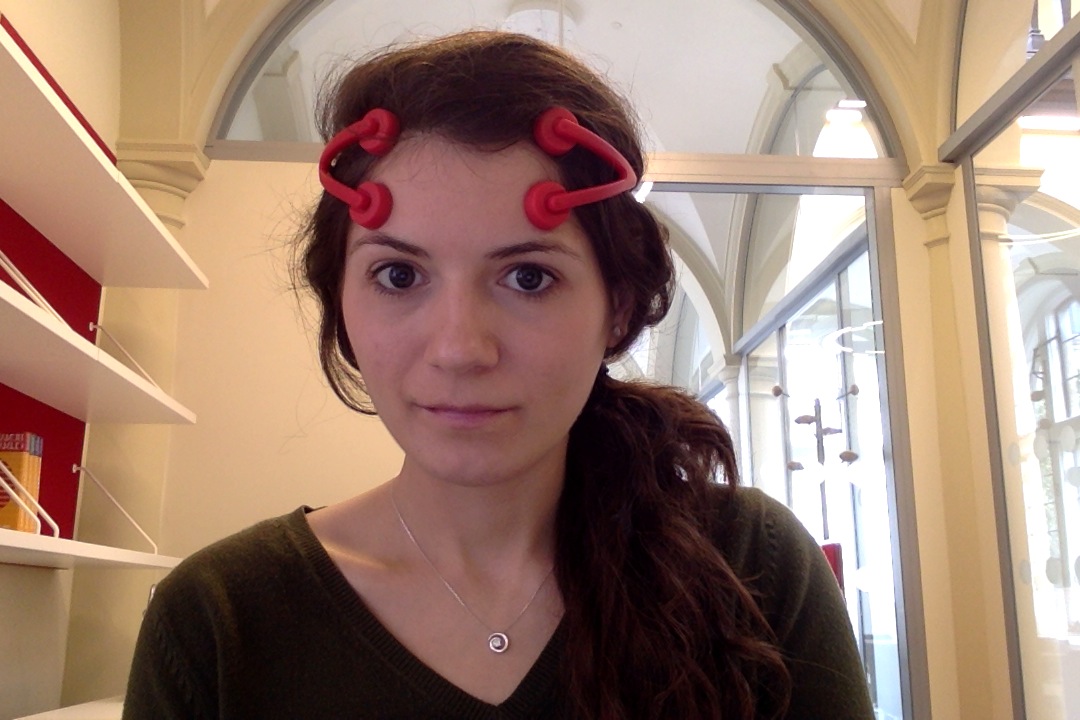 In many places around the world, there are people connecting electrodes to their heads to electrically stimulate their brains. Their intentions are often to boost various aspect of mental performance for skill development, gaming or just to see what happens. With the emergence of a more accessible market for glossy, well-branded brain stimulation devices it is likely that more and more people will consider trying them out.
Transcranial direct current stimulation (tDCS) is a brain stimulation technique which involves passing a small electrical current between two or more electrodes positioned on the left and right side of the scalp. The current excites the neurons, increasing their spontaneous activity. Although the first whole-unit devices are being marketed primarily for gamers, there is a well-established DIY tDCS community, members of which have been using the principles of tDCS to experiment with home-built devices which they use for purposes ranging from self-treatment of depression to improvement of memory, alertness, motor skills and reaction times.
Until now, non-clinical tDCS has been the preserve of those willing to invest time and nerve into researching which components to buy, how to attach wires to batteries and electrodes to wires, and how best to avoid burnt scalps, headaches, visual disturbances and even passing out. The tDCS Reddit forum currently has 3,763 subscribed readers who swap stories about best techniques, bad experiences and apparent successes. Many seem to be relying on other posters to answer technical questions and to seek reassurance about which side effects are 'normal'. Worryingly, the answers they receive are often conflicting. Continue reading →
Taking the popular over-the-counter pain and fever medication paracetamol during pregnancy might affect the unborn child more than we assumed – and hoped for. Recently, research began to link pre-natal exposure of paracetamol (also known as acetominophen) to asthma and poor motor and communication skills in small children. Now, a new study published yesterday suggests that taking paracetamol during pregnancy comes with an increased risk for the baby of developing attention deficit hyperactivity disorder (ADHD) later.
The authors of this study investigated 64,322 Danish children (born 1996-2002) and their mothers. The women were asked whether they have taken paracetamol in computer-assisted telephone interviews three times during their pregnancy and shortly after. To asses ADHD in children, the researchers used different ways: they asked the mothers of 7-year-olds about their child's behaviour using a standardised ADHD questionnaire. Moreover, they used Danish medical registries to gain information about diagnoses of hyperkinetic disorder, which resembles a severe form of ADHD, and descriptions of ADHD medication to the children.