There is a long overdue crisis of confidence in the biological and medical sciences. It would be nice – though perhaps rather ambitious – to think that it could transmute into a culture of humility.
A recent comment in Nature observes that: 'An unpublished 2015 survey by the American Society for Cell Biology found that more than two-thirds of respondents had on at least one occasion been unable to reproduce published results. Biomedical researchers from drug companies have reported that one-quarter or fewer of high-profile papers are reproducible.'
Reproducibility of results is one of the girders underpinning conventional science. The Nature article acknowledges this: it is accompanied by a cartoon showing the crumbling edifice of 'Robust Science.'
As the unwarranted confidence of scientists teeters and falls, what will – and what should – happen to bioethics?
A study published last week in the journal Cell has led to speculation that a powerful new gene editing technique is about to be developed.
Gene editing has received widespread media coverage over the past few months. Most of the excitement has centred on a specific gene editing technique, the CRISPR-cas9 system. Research conducted with CRISPR-cas9 on human embryos has been highly controversial, at least partly because some people fear it will lead to gene editing being used to alter the human germline for clinical applications, and will have unpredictable effects on future generations.
For his role in the new movie Southpaw, Jake Gyllenhaal gained 45 lbs (20 kgs) of muscle in six months. Many praised Gyllenhall for his dedication in undergoing this remarkable physical transformation. Few have questioned whether this achievement was aided by the use of performance enhancing drugs (PEDs). Some in the bodybuilding community claim that such massive weight gain would be nearly impossible without the use of steroids. For experienced bodybuilders, it is considered an accomplishment to gain 7-10 pounds of muscle in a year "naturally". Training in combination with taking human growth hormone (HGH) can add 4.6 pounds of lean muscle mass, in three weeks.
By Hannah Maslen, Jonathan Pugh and Julian Savulescu
According to the NHS, the number of hospital admissions across the UK for teenagers with eating disorders has nearly doubled in the last three years. In a previous post, we discussed some ethical issues relating to the use of deep brain stimulation (DBS) to treat anorexia nervosa (AN). Although the trials of this potential treatment are still in very early, investigational stages (and may not necessarily become an approved treatment), the invasive nature of the intervention and the vulnerability of the potential patients are such that anticipatory ethical analysis is warranted. In this post, we show how different possible mechanisms of intervention raise different questions for philosophers to address. The prospect of intervening directly in the brain prompts exploration of the relationships between a patient's various mental phenomena, autonomy and identity. Continue reading →
Many important discussions in practical ethics necessarily involve a degree of speculation about technology: the identification and analysis of ethical, social and legal issues is most usefully done in advance, to make sure that ethically-informed policy decisions do not lag behind technological development. Correspondingly, a move towards so-called 'anticipatory ethics' is often lauded as commendably vigilant, and to a certain extent this is justified. But, obviously, there are limits to how much ethicists – and even scientists, engineers and other innovators – can know about the actual characteristics of a freshly emerging or potential technology – precisely what mechanisms it will employ, what benefits it will confer and what risks it will pose, amongst other things. Quite simply, the less known about the technology, the more speculation has to occur.
In practical ethics discussions, we often find phrases such as 'In the future there could be a technology that…' or 'We can imagine an extension of this technology so that…', and ethical analysis is then carried out in relation to such prognoses. Sometimes these discussions are conducted with a slight discomfort at the extent to which features of the technological examples are imagined or extrapolated beyond current development – discomfort relating to the ability of ethicists to predict correctly the precise way technology will develop, and corresponding reservation about the value of any conclusions that emerge from discussion of, as yet, merely hypothetical innovation. A degree of hesitation in relation to very far-reaching speculation indeed seems justified. Continue reading →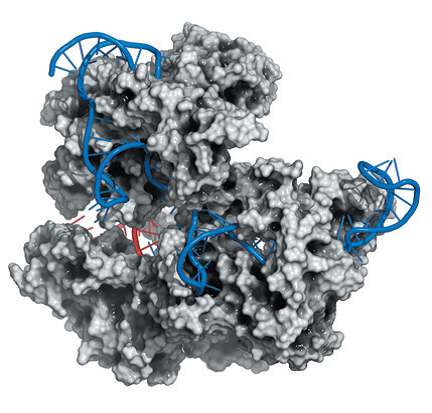 Darlei Dall'Agnol
 The British Parliament has, recently, passed Act 1990 making possible what is, misleadingly, called "three parents babies," which will become law in October 2015. Thus, the UK is the first country to allow the transfer of genetic material from an embryo or an egg that has defects in the mitochondrial DNA to generate a healthy baby. As it is perhaps known, a defect in the mitochondrial DNA causes several genetic disorders such as heart and liver failure, blindness, hearing loss, etc. Babies free from these genetic problems are expected to be born next year. This is good news and shows how science and technology can really work for human benefit.
This procedure raised several concerns, but also revealed confusion and misunderstandings in public debates. There was the fear of opening the way to Nazi practices considered intrinsically immoral. This is certainly not the case since the prevention of mitochondrial defects does not, strictly speaking, involves any gene editing, which is a different kind of genetic engineering.[1] Now, embryo editing, which will be illustrated soon, does divide scientists and ethicists and needs further public debate. I will here present some real ethical concerns relating to embryo editing and to comment on the recent call, published by Nature, for a moratorium on the germline experiments. Continue reading →
Practical ethicists have become increasingly interested in the potential applications of neurointerventions—interventions that exert a direct biological effect on the brain. One application of these interventions that has particularly stimulated moral discussion is the potential use of these interventions to prevent recidivism amongst criminal offenders. To a limited extent, we are already on the path to using what can be described as neuro-interventions in this way. For instance, in certain jurisdictions drug-addicted offenders are required to take medications that are intended to attenuate their addictive desires. Furthermore, sex-offenders in certain jurisdictions may receive testosterone-lowering drugs (sometimes referred to as 'chemical castration') as a part of their criminal sentence, or as required by their conditions of parole.
On 13-14th April, a workshop (funded by the Wellcome Trust) focussing on the moral questions raised by the potential use of neuro-interventions to prevent criminal recidivism took place at Kellogg College in Oxford. I lack the space here to adequately explore the nuances of all of the talks in this workshop. Rather, in this post, I shall briefly explain some of the main themes and issues that were raised in the fruitful discussions that took place over the course of the workshop, and attempt to give readers at least a flavour of each of the talks given; I apologise in advance for the fact that I must necessarily gloss over a number of interesting details and arguments. Continue reading →
Just over a week ago, prominent scientists in Nature and Science called for a ban for DNA modification in human embryos. This is because the scientists presume that now it actually would be possible to alter the genome in a human embryo in order to treat genetic diseases. Consequently, this would result in modified DNA in germ cells that would be inherited to future generations. The scientists wish to have a full ethical, legal, and public discussion before any germ-line modifications will be made. Furthermore, issues of safety are of importance.
The scientists' statement is of utmost importance and hopefully this ethical, legal, and public discussion will emerge. However, the discussion on germ-line DNA modification is at danger if the debate will be taken to the level of science fictional superhumans, as already has happen. Not only can such discussion cause unnecessary public worry, it also leads the deliberation away from the actual and urgent questions.