Dale and Leilani Neumann are Pentecostal Christians. Their 11 year old daughter, Kara, fell ill. In fact she had (undiagnosed) diabetes. Her parents refused to obtain medical help. Instead they prayed.
'Kara's father testified that death was never on their minds.  He testified that he knew Kara was sick but was "never to the alarm of death," and even after she died, her father thought that Jesus would bring Kara back from the dead, as he did with Lazarus.
The parents and friends testified that the parents took tangible steps to help Kara.  The mother tried to feed Kara soup and water with a syringe, but the liquid just dribbled out of Kara's mouth.  The father tried to sit Kara up, but she was unable to hold herself up.  At some point, Kara involuntarily urinated on herself while lying unresponsive on the couch, so they carried her upstairs and gave her a quick sponge bath while she lay on the bathroom floor.
At one point, Kara's maternal grandfather suggested by telephone that they give Kara Pedialyte, a nutritional supplement, in order to maintain the nutrients in her body.  The mother responded that giving Kara Pedialyte would be taking away the glory from God.  Kara's mother had told another visiting friend that she believed that Kara was under "spiritual attack."
Friends Althea and Randall Wormgoor testified that they arrived at the Neumanns' home on Sunday at approximately 1:30 p.m.  The Wormgoors saw that Kara was extremely ill and nonresponsive.  Her eyes were partially open but they believed she needed immediate medical attention.  Randall Wormgoor pulled Kara's father aside and told him that if it was his daughter, he would take her to the hospital.  The father responded that the idea had crossed his mind, and he had suggested it to his wife, but she believed Kara's illness was a test of faith for their family and that the Lord would heal Kara….' [1]
But the Lord did not. Or at least not physically. Kara died from diabetic ketoacidosis. The evidence was that, with conventional medical care, she would have lived. Continue reading →
Parts of this blog are drawn from 'Improving access to medicines: empowering patients in the quest to improve treatment for rare lethal diseases', a forthcoming paper  in the Journal of Medical Ethics
Jenn McNary witnesses the miracles that modern medicine can produce every day when she sees her son Max, once increasingly reliant on a wheelchair due to his Duchenne muscular dystrophy, now able to walk, run and jump, the progression of his deadly disease apparently halted due to his enrolment in a clinical trial of a new drug, Eteplirsen.
Tragically, she also witnesses the suffering of her son Austin, who has the same genetic condition, denied the drug as his disease progresses and left no longer able to leave his wheelchair unaided. Like most with Duchenne muscular dystrophy, he is expected to die in his early twenties.
Eteplirsen works by rewriting some of the genetic code that is linked to the disease. If Max's improvement is repeated in other patients in the trial who are receiving the drug and not the placebo, it is likely that in a few years this treatment will be revolutionizing the prognosis for Duchenne sufferers and offering hope to many of the 1 in 3600 boys who are affected by the disease.
In the meantime, patients like Austin are denied treatment, on the grounds that the drugs have not been tested- in order to protect him from unknown side effects and complications, and to test its efficacy scientifically. Yet the alternative for Austin is continuing degenerative disease, and in a few years, death.
Les Halpin, founder of Access to Medicine, and himself a motor neuron disease sufferer has argued that for those with life threatening and rare illnesses, current drug approval procedures do not work. He argues in our forthcoming paper that "for such individuals, the "risk-return ratio" is different compared to patients with more benign conditions and drug regulations should be adapted to allow such people the opportunity to try out new combinations of drugs". He has argued for greater use of new media to track patient progress, and cites the use of the website 'Patients Like Me' by MND patients to track their progress on lithium treatment.
By Charles Foster and Jonathan Herring
Scene 1: An Intensive Care Unit
Like many patients in ICU, X is incapacitous. He also needs a lot of care. Much of that care involves needles. Late at night, tired and harassed, Nurse Y is trying to give X an intravenous injection. As happens very commonly, she sticks herself with the needle.
Nurse Y is worried sick. Perhaps she will catch HIV, hepatitis, or some other serious blood-borne infection? She goes tearfully to the Consultant in charge.
'Don't worry', he says. 'We'll start you on the regular post-exposure prophylaxis. But to be even safer, we'll test some of X's blood for the common infections. I doubt he'll be positive, but if he is, we'll start you straight away on the necessary treatment. We needn't take any more blood: there are plenty of samples already available.'
A sample of blood is submitted for analysis. Continue reading →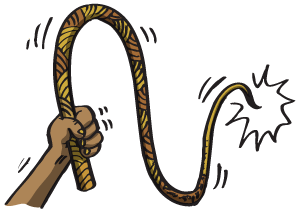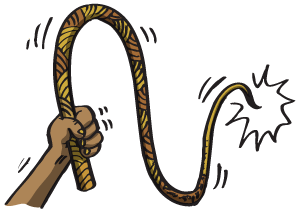 Studies have shown that regular physical activity has benefits for mental health: exercise can help people to recover from depression and anxiety disorders. However, not all people like exercise, and a mental disorder like depression can additionally decrease motivation for physical activity. So the disorder itself might inhibit behaviour that helps to overcome it.
We would assume that pressurising people is no solution here: several studies have shown that restricting freedom of choice or control increases stress in both humans and animals. However, new research tentatively indicates that controllability might play a smaller role than expected when it comes to exercise, and that even forced exercise might protect against depression and anxiety symptoms:
I have just watched someone die. Just one person. But a whole ecosystem has been destroyed. Everyone's roots wind round everyone else's. Rip up one person, and everyone else is compromised, whether they know it or not. This is true, too, for everything that is done to anyone. Death just points up, unavoidably, what is always the case.
This is trite. But it finds little place in bioethical or medico-legal talk. There, a human is a discrete bio-economic unit, and there's a convention that one can speak meaningfully about its elimination without real reference to other units.
In some medico-legal contexts this is perhaps inevitable. There have to be some limits on doctors' liability. Hence some notion of the doctor-patient relationship is probably inescapable, and the notion requires an artificially atomistic model of a patient.
But ethics can and should do better. Continue reading →
Whatever your view of abortion, there are too many abortions, and too many of them are too late. Even abortion's fiercest advocates don't pretend that it's a Good Thing – just the lesser of two evils.
In 2010 there were 189,574 abortions in England and Wales – an 8% increase in a decade. The tightly policed regime envisaged in 1967, when the Act became law, hasn't existed for ages, if indeed it ever did. There is abortion on demand, whatever the statute book says.
1967 was a long time ago. There have been many medical advances and societal changes since then. It's time to take stock of the Act.
That's what a recently announced cross-party commission, to be chaired by Fiona Bruce MP, will do.
It will focus, rightly, on two issues: medical advances and attitudes to discrimination. Continue reading →
It will be interesting to watch the reception of a recent Court of Protection case, as yet unreported, in which a woman with profound learning difficulties was found to have capacity to decide not to terminate her pregnancy.
As so often, the case decided nothing new. But it is a timely reminder of the trite but often overlooked principle that capacity is not an all or nothing thing. The question: 'Does she have capacity?' is always dangerously incomplete. The correct question is always 'Does she have capacity to decide X?'
There was no doubt that she did not have capacity to manage many aspects of her affairs. She was in the bottom 1% of the population so far as intellectual function was concerned. Deputies were appropriately appointed. But, so far as the continuation of her pregnancy was concerned, so what?
It was decided as a matter of fact that she had capacity to decide whether or not to continue with, or to terminate, the pregnancy. And that meant that the Court of Protection had no jurisdiction to decide the matter. No best interests determination could lawfully be made. Continue reading →
(Cross-posted from the Journal of Medical Ethics blog)
The Liverpool Care Pathway provides a rubric for managing the care terminally ill as they approach death.  A helpful pamphlet explaining what it is and what it does is available here.  Ideally, I'd quote the lot; but for the sake of efficiency, I'll make do with an edited quotation:
What is the Liverpool Care Pathway (LCP)?

The LCP is a pathway/ document that outlines this best care, irrespective of your relative/ friend's diagnosis or whether they are dying at home, in hospital, in a hospice or a care home.

Medication/ treatment

Medication will be reviewed and any medication that is not helpful at this time may be stopped and new medication may be prescribed so that if a symptom should occur there would be no delay in responding.

It may not be possible to give medication by mouth at this time, so medication may be given by injection or sometimes if needed, by a continuous infusion by a small pump called a Syringe Driver, which will be tailored to individual needs.

It may not be appropriate to continue some tests at this time; these may include blood tests or blood pressure and temperature monitoring.

The staff should talk to you about maintaining your relative's/ friend's comfort; this should include discussion regarding position in bed, use of a special mattress and regular mouth care. You may want to be involved in elements of care at this time.

Diminished need for food and drink

Initially, as weakness develops, the effort of eating and drinking may simply have become too much and at this time help with feeding might be appreciated.

Your relative/friend will be supported to take food and fluids by mouth for as long as possible.

When someone stops eating and drinking it can be hard to accept, even when we know they are dying. It may be a physical sign that they are not going to get better. Your relative/friend may neither want or need food and/or drink and decisions about the use of artificial fluids (a drip) will be made in the best interests of your relative/friends for this moment in time. This decision will be explained to you and reviewed regularly.
This can be paraphrased further: medically futile treatment may be withdrawn; the main criterion for administering drugs will be symptom alleviation rather than life extension; some testing may be discontinued; it's possible that there'll come a point when artificial nutrition and hydration are no longer in the patient's best interest, and they might be withdrawn if and when that point is reached.
None of this is particularly cheery; but death rarely is. 
Continue reading →
Podcast of Uehiro Seminar given by Gwen Adshead
'The Bad Seed' was a popular 1954 novel in which a well brought up young girl begins to manifest behaviour characteristic of a criminal psychopath. As the plot develops, the girl's mother discovers that her own mother was a serial killer who was executed when she was herself a girl.
In this Uehiro Seminar, Gwen Adshead Forensic Psychotherapist at Bluebird House & Broadmoor Hospital explores this idea of the 'bad seed' using research into those who exhibit 'callous and unemotional' traits when children. In contrast to the theme of the novel, Dr Adshead points out that the causes of behaviour even for individuals who exhibit violent behaviour consistently both as children and adults are mediated by factors other than genetic predisposition. For example, there is a relationship between childhood physical abuse and neglect and delinquency and violence in later life. Dr Adshead argues that a more constructive approach to addressing violence in society might be to explore causes such as parenting rather than focusing disproportionate attention on the children. The lecture and discussion that follows raise fundamental issues to do with our attitude to genetic and other predictors of subsequent violence in adult life, the question of how resources should be allocated to address such problems, and how blame fits within this research framework.
You can listen to the podcast of the seminar here
Paul Troop and Sabrina Stewart