By Charles Foster
English law has traditionally, for most purposes, regarded animals as mere chattels. There is now animal welfare legislation which seeks to prevent or limit animal suffering, but provided that legislation is complied with, and that no other relevant laws (eg those related to public health) are broken, you are free to do what you want with your animal.
Veterinary surgeons are in an interesting position. The UK regulatory body for veterinarians, the Royal College of Veterinary Surgeons ('RCVS') publishes a Code of Professional Conduct. This provides, inter alia:
'1.1  Veterinary surgeons must make animal health and welfare their first consideration when attending to animals.'
'2.2  Veterinary surgeons must provide independent and impartial advice and inform a client of any conflict of interest.' 
'First consideration' in 1.1 is a rather weasly formulation. Does it mean that it is the overriding consideration, trumping all others, however weighty those others might be? Or the one that veterinarians ought to consider first, before moving on to other criteria which might well prevail? Continue reading →
Associate Professor and Consultant Neonatologist Dominic Wilkinson (Oxford Uehiro Centre for Practical Ethics) argues that medical doctors should not always listen to their own conscience and that often they should do what the patient requests, even when this conflicts with their own values.
Written by Dr Chris Gyngell, Dr Tom Douglas and Professor Julian Savulescu
A crucial international summit on gene editing continues today in Washington DC. Organised by the US National Academy of Sciences, National Academy of Medicine, the Chinese Academy of Sciences, and the U.K.'s Royal Society, the summit promises to be a pivotal point in the history of the gene editing technologies.
Gene editing (GE) is a truly revolutionary technology, potentially allowing the genetic bases of life to be manipulated at will. It has already been used to create malaria-fighting mosquitoes, drought resistant wheat, hornless cows and cancer killing immune cells. All this despite the fact GE only become widely used in the past few years. The potential applications of GE in a decade are difficult to imagine. It may transform the food we eat, the animals we farm, and the way we battle disease. Continue reading →
There is a long overdue crisis of confidence in the biological and medical sciences. It would be nice – though perhaps rather ambitious – to think that it could transmute into a culture of humility.
A recent comment in Nature observes that: 'An unpublished 2015 survey by the American Society for Cell Biology found that more than two-thirds of respondents had on at least one occasion been unable to reproduce published results. Biomedical researchers from drug companies have reported that one-quarter or fewer of high-profile papers are reproducible.'
Reproducibility of results is one of the girders underpinning conventional science. The Nature article acknowledges this: it is accompanied by a cartoon showing the crumbling edifice of 'Robust Science.'
As the unwarranted confidence of scientists teeters and falls, what will – and what should – happen to bioethics?
by Dominic Wilkinson @Neonatalethics
A critically ill infant in intensive care (let us call him Jonas) has serious congenital abnormalities affecting his liver and brain.1 Doctors looking after Jonas suspect that he may have a major genetic problem. They have recommended testing for Jonas, to help determine whether he does have this problem.
However, Jonas' parents have refused consent for the genetic test. They are concerned that the test could be used to discriminate against Jonas and against them; they have repeatedly indicated that they will not agree to it being performed.
Could it ever be ethical to perform genetic testing on a child against parental wishes?
Brenda Kelly and Charles Foster
Female Genital Mutilation ('FGM') is a term covering various procedures involving partial or total removal of the external female genitalia or other injury to the female genital organs for non-medical reasons (WHO, 2012). It can be associated with immediate and long-term physical and psychological health problems. FGM is prevalent in Africa, Middle East and South East Asia as well as within diaspora communities from these countries
The Government, keenly aware of the political capital in FGM, has come down hard. The Serious Crime Act 2015 makes it mandatory to report to the police cases of FGM in girls under the age of 18. While we have some issues with that requirement, it is at least concordant with the general law of child protection.
What is of more concern is the requirement, introduced by the cowardly device of a Ministerial Direction and after the most cursory consultation (in which the GMC and the RCOG hardly covered themselves in glory), by which healthcare professionals, from October 2015, are legally obliged to submit patient-identifiable information to the Department of Health ('DOH') on every female patient with FGM who presents for whatever reason, through the Enhanced Dataset Collection (EDC). The majority of these women will have undergone FGM in their country of origin prior to coming to the UK. Continue reading →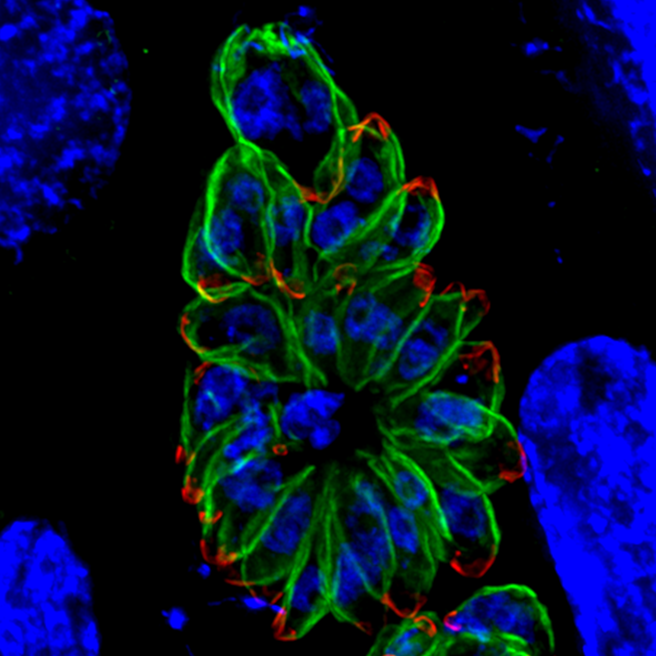 Many people are suspicious about being manipulated in their emotions, thoughts or behaviour by external influences, may those be drugs or advertising. However, it seems that – unbeknown to most of us – within our own bodies exist a considerable number of foreign entities. These entities can change our psychology to a surprisingly large degree. And they pursue their own interests – which do not necessarily coincide with ours.
Last week I attended a conference on the science of consciousness in Helsinki. While there, I attended a very interesting session on the Minimally Conscious State (MCS). This is a state that follows severe brain damage. Those diagnosed as MCS are thought to have some kind of conscious mental life, unlike those in Vegetative State. If that is right – so say many bioethicists and scientists – then the moral implications are profound. But what kind of conscious mental life is a minimally conscious mental life? What kind of evidence can we muster for an answer to this question? And what is the moral significance of whatever answer we favor? One takeaway from the session (for me, at least): it's complicated.
 Written By: Roy Gilbar, Netanya Academic College, Israel, and Charles Foster
In the recent case of ABC v St. George's Healthcare NHS Trust and others,1 [http://www.bailii.org/ew/cases/EWHC/QB/2015/1394.html] a High Court judge decided that:
(a) where the defendants (referred to here jointly as 'X') knew that Y, a prisoner,  was suffering from Huntingdon's Disease ('HD'); and
(b) X knew that Y had refused permission to tell Y's daughter, Z (the claimant), that he had HD (and accordingly that there was a 50% chance that Z had it (and that if Z had it there was, correspondingly, a 50% chance that the fetus she was then carrying would have HD),
X had no duty to tell Z that Y was suffering from HD. Z said that if she had known of Y's condition, she would have had an abortion. Continue reading →