In a recent issue of the Journal of Medical Ethics, Thomas Ploug and Søren Holm point out that scientific communities can sometimes get pretty polarized. This happens when two different groups of researchers consistently argue for (more or less) opposite positions on some hot-button empirical issue.
The examples they give are: debates over the merits of breast cancer screening and the advisability of prescribing statins to people at low risk of heart disease. Other examples come easily to mind. The one that pops into my head is the debate over the health benefits vs. risks of male circumcision—which I've covered in some detail here, here, here, here, and here.
When I first starting writing about this issue, I was pretty "polarized" myself. But I've tried to step back over the years to look for middle ground. Once you realize that your arguments are getting too one-sided, it's hard to go on producing them without making some adjustments. At least, it is without losing credibility — and no small measure of self-respect.
This point will become important later on.
Nota bene! According to Ploug and Holm, disagreement is not the same as polarization. Instead, polarization only happens when researchers:
(1) Begin to self-identify as proponents of a particular position that needs to be strongly defended beyond what is supported by the data, and
(2) Begin to discount arguments and data that would normally be taken as important in a scientific debate.
But wait a minute. Isn't there something peculiar about point number (1)?
On the one hand, it's framed in terms of self-identification, so: "I see myself as a proponent of a particular position that needs to be strongly defended." Ok, that much makes sense. But then it makes it sound like this position-defending has to go "beyond what is supported by the data."
But who would self-identify as someone who makes inadequately supported arguments?
We might chalk this up to ambiguous phrasing. Maybe the authors mean that (in order for polarization to be diagnosed) researchers have to self-identify as "proponents of a particular position," while the part about "beyond the data" is what an objective third-party would say about the researchers (even if that's not what they would say about themselves). It's hard to know for sure.
But the issue of self-identification is going to come up again in a minute, because I think it poses a big problem for Ploug and Holm's ultimate proposal for how to combat polarization. To see why, though, I have to say a little bit more about what their overall suggestion is in the first place.
Since it was revealed that Andreas Lubitz—the co-pilot thought to be responsible for voluntarily crashing Germanwings Flight 9525 and killing 149 people—suffered from depression, a debate has ensued over whether privacy laws regarding medical records in Germany should be less strict when it comes to professions that carry special responsibilities.
Just over a week ago, prominent scientists in Nature and Science called for a ban for DNA modification in human embryos. This is because the scientists presume that now it actually would be possible to alter the genome in a human embryo in order to treat genetic diseases. Consequently, this would result in modified DNA in germ cells that would be inherited to future generations. The scientists wish to have a full ethical, legal, and public discussion before any germ-line modifications will be made. Furthermore, issues of safety are of importance.
The scientists' statement is of utmost importance and hopefully this ethical, legal, and public discussion will emerge. However, the discussion on germ-line DNA modification is at danger if the debate will be taken to the level of science fictional superhumans, as already has happen. Not only can such discussion cause unnecessary public worry, it also leads the deliberation away from the actual and urgent questions.
Guest Post by Bill Gardner @Bill_Gardner
Many researchers and physicians assert that randomized clinical trials (RCTs) are the "gold standard" for evidence about what works in medicine. But many others have pointed to both strengths and limitations in RCTs (see, for example, Austin Frakt's comments on Angus Deaton here). Nancy Cartwright is a major philosopher of science. In this Lancet paper she provides insights into why RCTs are so highly valued and also why they are by themselves insufficient to answer the most important questions in medicine.
On the supposed distinction between culture and religion: A brief comment on Sir James Munby's decision in the matter of B and G (children)
By Brian D. Earp (@briandavidearp)
Introduction
What is the difference between 'culture' and 'religion' … ? From a legal standpoint, this question is important: practices which may be described as being 'religious' in nature are typically afforded much greater protection from interference by the state than those that are understood as being 'merely' cultural. One key area in which this distinction is commonly drawn is with respect to the non-therapeutic alterations of children's genitals. When such alteration is done to female children, it is often said to be a 'cultural' practice that does not deserve legal protection; whereas, when it is done to male children, it is commonly said to be a 'religious' practice – at least for some groups – and must therefore not be restricted (much less forbidden) by law.
Is this a valid distinction?
Alternative medicine is a trendy topic to discuss – both by despising and praising it in a contradictory manner. But there is something controversial in the categorical critique towards it. The controversies and fallacies in the categorical praise are much elaborated and I will mostly leave aside that part. Continue reading →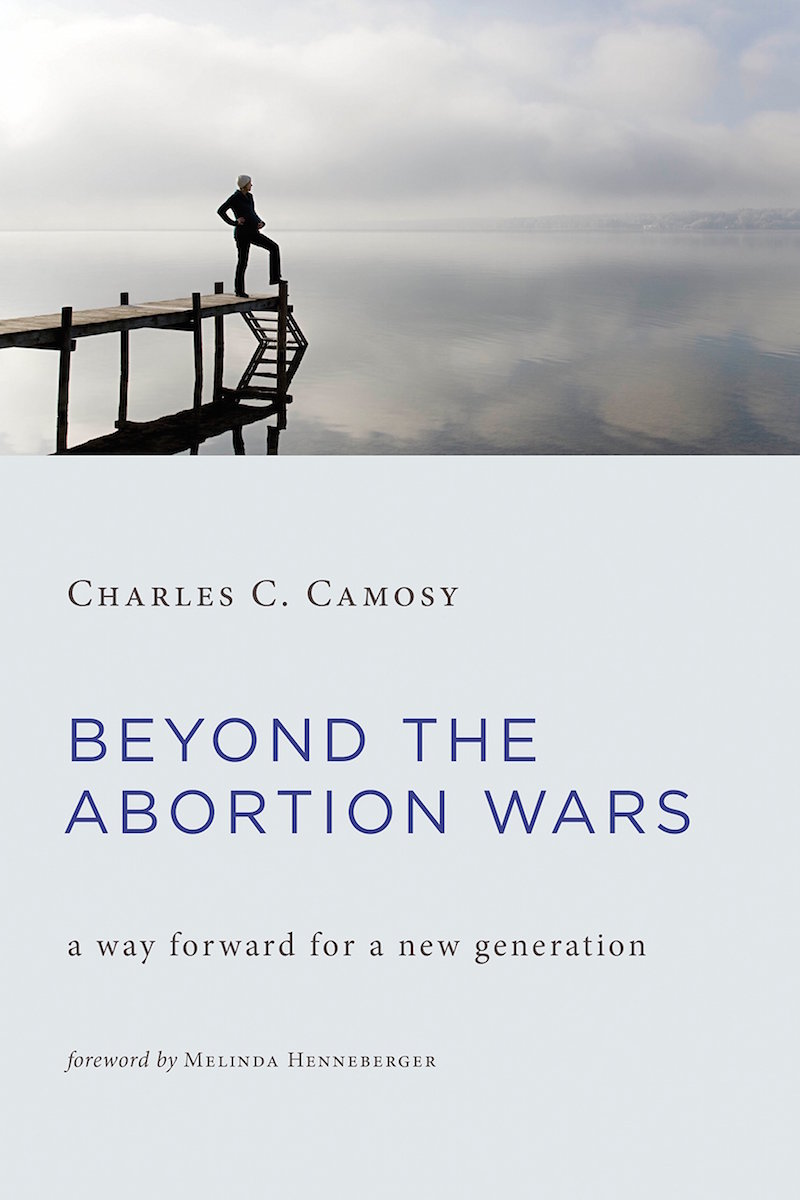 I was recently lucky enough to receive an advance copy of Charles Camosy's forthcoming book to review – 'Beyond the abortion wars: a way forward for a new generation'. In this book, Camosy masterfully traverses the 'battleground' between the 'pro-life' and 'pro-choice'1 camps in order to show that this battleground is in fact no such thing. In fact, as Camosy notes, the majority of the American public actually agree on a middle-ground position on abortion. Despite what one might think from reading certain media outlets and Twitter wars, there is actually a large consensus in the public regarding abortion. This insight is deceptively powerful. By demonstrating the areas of agreement, Camosy is able to help guide us beyond the abortion wars to allow a way forward for a new generation.
Guest Post by Joseph Bowen
Joseph is a BPhil Student studying at Oxford University.
Following a surprise inspection of Colchester General Hospital by the Care Quality Commission (CQC) on Friday 14th November, it was reported that inspectors had found that some patients ("elderly people, some [suffering from] dementia") had been inappropriately restrained, and/or sedated without consent, and that 'Do Not Resuscitate' (DNR) notices were being disregarded. What struck me about this case is that, while all are horrible practices, the DNRs being ignored seemed worse than the inappropriate restraint and sedation without consent. Continue reading →
Dominic Wilkinson @NeonatalEthics
In the news this morning, the NHS has released data on individual surgeons' performance, so called "surgeon report cards". This represents the latest move towards increased transparency and accountability in the National Health Service. Elsewhere in the media today, there are numerous reports of the UK couple who were apparently charged £100 after posting a negative hotel review on an online website.
These parallel stories highlight one concern about certain types of health accountability: sensitivity to the negative impact of reviews (or poor performance figures) could lead to harmful changes in behaviour. For surgeon report cards, one frequently cited concern is that publishing report cards could lead surgeons to avoid high-risk cases. If surgeons choose patients with lower risk of dying, they will potentially end up with a better report card. However, then the results would be misleading (it would be the equivalent of someone getting a higher mark by choosing to sit an easier test). More worrying, it may mean that some high-risk patients are unable to access surgery.
Should we be worried about the negative effect of report cards on surgeons behaviour? Continue reading →