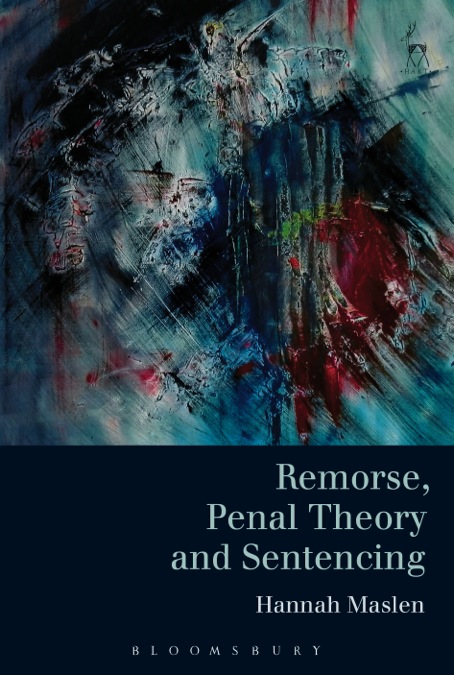 New Book: 'Remorse, Penal Theory and Sentencing' (Oxford: Hart Publishing)
If an offender is genuinely remorseful about the crime she committed, should she receive some small-but-non-trivial mitigation of her sentence? – i.e. should she be punished a little bit less than she would have been had she not been remorseful? In many jurisdictions, including England and Wales, this practice is written into the sentencing guidelines that judges have to follow. However, it is difficult to see how this practice can be justified, and intuitions about the relevance of remorse to criminal sentencing seem to vary wildly.
One first obvious concern is that it can be difficult to know whether an offender's remorse is genuine: is she just pretending in the hope that her sentence will consequently be somewhat lighter than it would otherwise have been? Whilst the possibility of simulation indeed presents a practical challenge, the prior question is whether an offender's genuine remorse should matter at all. Should judges try to determine whether an offender is remorseful and, if so, with what consequences? Continue reading →
One of the arguments against military humanitarian intervention (or wars or invasions justified on similar grounds, viz., averting harm) is that given how much such actions cost, those resources could be better used to alleviate more harm elsewhere. Against such arguments it could be suggested that humanitarian intervention stops wrongdoing and so, while we might be able to alleviate more harm elsewhere, the fact that the harm is the result of wrongdoing makes it more important. Such arguments are something I've been discussing with people over the past week so thought I may set them out here.
Last week, an article in the Pacific Standard discussed the evolutionary origins and present-day disutility of the Hostile Attribution Bias (HAB). The HAB is exhibited when an individual automatically attributes malicious intentions to another, often in cases where that person's behavior is ambiguous.  For example, when someone uses the colloquial phrase 'he was looking at me funny' as a justification for their own hostility, this is meant to imply that the utterer interpreted another person's gaze as judgmental or even threatening; in fact, though, it may have been neither. Given that those with a propensity towards exhibiting this bias are also more likely to engage in aggressive behavior on its basis, the bias is widely seen not only to be irrational, but also detrimental. Indeed, the author of the aforementioned article says: 'The trouble is, the more we sense hostility in others, the more aggressive we tend to be in return. And in many social contexts, hostile attribution bias is, as psychologists put it, highly "maladaptive."'
In what way is the bias 'highly maladaptive'? Is it wholly irrational? Continue reading →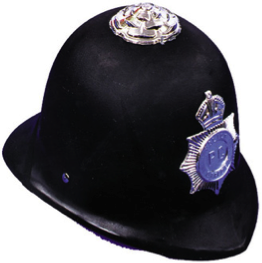 The recent media coverage of the Parole Board's decision to release Harry Roberts after serving his (minimum) murder sentence has reignited debate over how those convicted of killing a police officer should be punished. The fact that the people Roberts murdered were police officers seems to be of great significance in the outcry about his release: not only did he murder, he murdered police officers.
The current law in England and Wales states that the murder of a police (or prison) officer in the course of duty is a factor indicating a murder of 'particularly high seriousness', which must attract a minimum sentence of 30 years. Other factors indicating particularly high seriousness include: Continue reading →
Last week I attended part of a fascinating conference on Trust, organized by the Blavatnik School of Government in Oxford. In her opening paper, Katherine Hawley raised many interesting questions, including those of whether trustworthiness is a virtue and whether it can be a virtue of institutions. Continue reading →
Follow Rebecca on Twitter here
Luke Malone has published an extremely moving, disturbing, and distressing article in Medium, entitled 'You're 16. You're a pedophile. You don't want to hurt anyone. What do you do now?' (warning: Malone's article contains a graphic description of child abuse). The article focuses on 'Adam', a young man who, aged 16, was horrified to discover that he was sexually attracted to children. Disturbed by his sexual desires, and desperate to avoid acting on them, he suffered depression and initially used child pornography as an outlet for his feelings. (He subsequently stopped doing this.) Adam describes how he eventually went to see a therapist, who was unsympathetic, inexperienced in this area, and ultimately of little help. It turns out that, despite the fact that paedophilia is recognised as a mental disorder, there are major obstacles to helping people who, like Adam, are desperate to avoid harming children. Malone summarises some of the main problems: Continue reading →
As I write this, at least 1,474 people have died in the recent outburst of violence in Gaza. A vast majority (1,410) of those are Palestinians. Throughout the last weeks, those of us who are open-minded enough to consume different types of news will have read very, very different assessments of what is happening. Some express the in other contexts quite popular opinion that we don't measure ethics by counting dead bodies. A group of medical doctors published an open letter in The Lancet denouncing the aggression in Gaza by Israel. Washington Post published an opinion piece with the title "Moral Clarity in Gaza" which proclaimed that the situation is very clear: it is Hamas' fault, and Israel is only exercising its rights. The New York Times made an attempt at being impartial by letting three experts on each side publish their views of what goes on. A group of prominent International Law experts wrote a joint declaration calling the international community to, among other things, use its power to stop the violence, and encouraged the UN Security Council to exercise its responsibilities and refer the situation in Palestine to the Prosecutor of the International Criminal Court. And so on. The disagreements run abysmally deep. Imprudent as it might feel to open ones mouth about a topic as infested as this, as someone working on ethics, I feel compelled to think about what ethics can do in this situation.
Continue reading →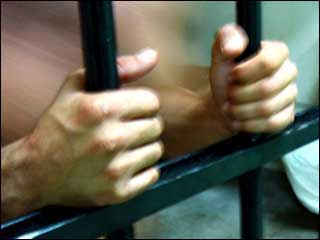 Do we need to radically rethink the practice of imprisonment of criminals – not in the direction of novel forms of punishment, but rather in the form of vastly reducing punitive imprisonment altogether?  While prisons are integral to modern criminal justice system, a report from the British Academy earlier this month puts serious pressure on the institution.  Their overall argument is that we should move away from current levels of incarceration and focus on alternative responses to criminality like fines, rehabilitation programs and restorative justice.  Part of the report rehashes familiar empirical, consequentialist arguments for prison reform: prisons are expensive, they have deleterious effects on society, they have unclear deterrent effects, and so on.   Those arguments are relevant and important, but in this post I'd like to focus on the more theoretical, non-consequentialist arguments for prison reform.  The British Academy report argues that, in essence, current imprisonment practices are incompatible with the values of liberal democracy.  This is roughly in line with a growing body of philosophical literature militating against mass incarceration and other forms of punishment.  Here, I'll go through some of the report's arguments (and one of its weaknesses), as well as introduce an alternative account I'm developing that links up the imprisonment debate with the torture debate and emphasizes a respect for dignity and humanity. Continue reading →
Rolf Harris has been sentenced to five years and nine months in prison for sexual offences he committed at various points in the 60s, 70s and 80s.  There has been public outrage at the supposed leniency of his sentence, which will now be reviewed by the Attorney General to determine whether it will be sent to the Court of Appeal. Continue reading →