Speaking in December last year, David Cameron reinforced the current government position that prisoners serving a custodial sentence in the UK should not be given the right to vote, stating that "if parliament decides that prisoners should not get the vote then I think they damn well shouldn't." The European Court of Human Rights (ECtHR) has ruled that the UK's blanket ban on prisoner voting is unlawful, contravening the European Convention on Human Rights (ECHR). Cameron's comments followed a warning from Thorbjørn Jagland, secretary-general of the Council of Europe, that if the UK, a founding signatory of the ECHR refused to enforce the judgment, it would weaken and deprive it of any meaning. Continue reading →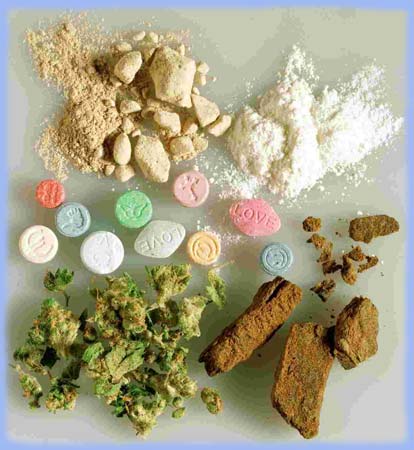 The laws that prohibit possession of certain drugs are ostensibly justified because they protect people from the health risks that are associated with uncontrolled or heavy use. Some have argued that criminalizing possession of small quantities of drugs for personal use is overly paternalistic (people should be free to make potentially risky choices as long as they don't put others at risk) or even counterproductive (criminalizing drug use fuels a black market, many aspects of which present greater dangers to individual drug users and wider society). I find these arguments intuitively persuasive (although clear evidence would be needed to substantiate the claim that criminalization is in fact counterproductive).
So, if there is a justification for putting controls on personal drug use it seems that it ought to appeal solely to the physical and social harms that would result from a policy of drug liberalization. Such an approach is roughly reflected in the UK drug laws: the graded classification system, which determines the maximum penalty for possessing drugs in each class (A to C), considers only the harmfulness of the drug: punishment is linked to risk to health. Criminalization of drug use thus has nothing to do with a moral evaluation of this drug use.
However, a news story this month raises the question of whether moral considerations are sometimes playing a role in the sentencing of those convicted of possessing illegal drugs. Continue reading →
By Luke Davies
Luke can now be followed on Twitter.
Anders Breivik, the 34-year-old Norwegian man responsible for the death of 77 and wounding of 232 people in an attack in 2011, has been enrolled in political science modules at the University of Oslo. The attack Breivik carried out, which happened on 22 July 2011, was motivated by a fear of the "Islamisation" of Europe and was meant to defend Norway from immigration and multiculturalism. Despite an initial assessment to the contrary, Breivik was held to be sane at the time of the attack, and therefore capable to stand trial. He was sentenced to 21 years in jail.
While Breivik didn't meet the formal requirements for entry into a degree-granting program, the university was clear from the start that it would assess his application only on its merits. Continue reading →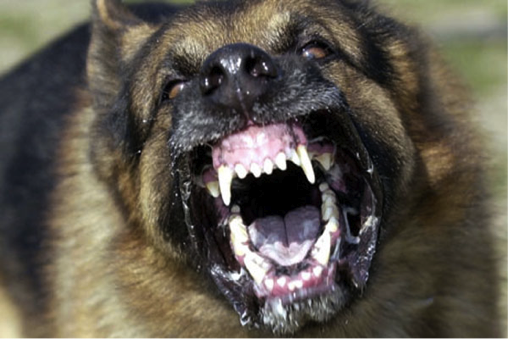 The government is currently consulting on whether the maximum sentences for aggravated offences under the Dangerous Dogs Act 1991 should be increased. This offence category covers cases in which someone allows a dog to be dangerously out of control and the dog injures or kills a person or an assistance dog. Respondents to the survey can indicate whether they want tougher penalties for these sorts of cases. The suggested range of penalties for injury to a person – as well as death or injury of a guide dog – are three, five, seven or 10 years in prison. In relation to cases involving the death of a person, the respondent is asked: "Which of the following options most closely resembles the appropriate maximum penalty: seven years, 10 years, 14 years or life imprisonment?"
Given that the current maximum sentence for cases involving death is two years in prison, changing the law to match any of these options would represent a significant increase in the severity of the sanction. Whilst the current two-year maximum has understandably struck many as too low, it is important that those responding to the consultation — and those revising the law it is intended to inform — think carefully about the principles that would justify an increase. Continue reading →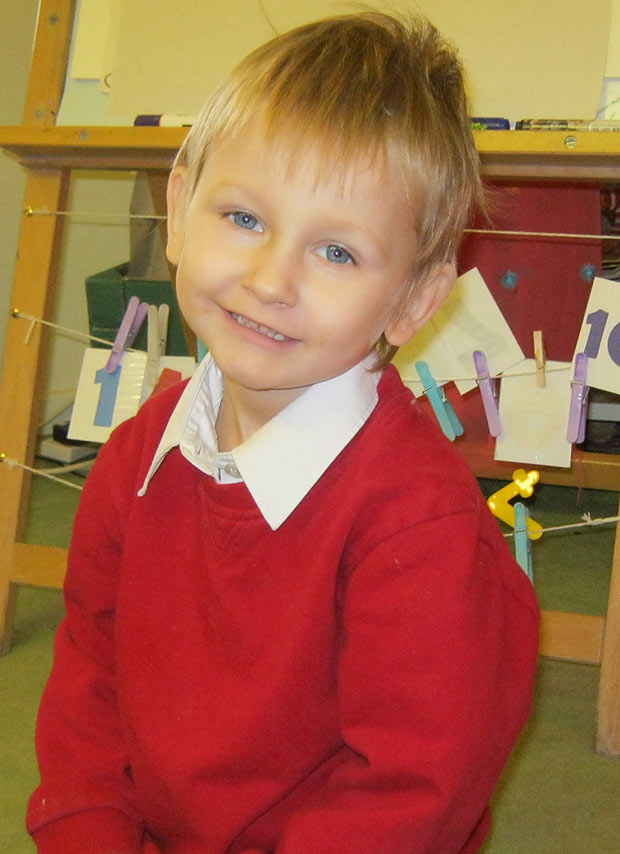 Follow Rebecca on Twitter
Today, the mother and stepfather of Daniel Pelka each received a life sentence for his murder. Daniel was four when he died in March last year. In the last few months of his short life, he was beaten, starved, held under water until he lost consciousness so that his mother could enjoy some 'quiet time', denied medical treatment, locked in a tiny room containing only a mattress on which he was expected both to sleep and defecate, humiliated and denied affection, and subjected to grotesquely creative abuse such as being force-fed salt when he asked for a drink of water. His young sibling, who secretly tried to feed and comfort Daniel, was forced to witness much of this; and neighbours reported hearing Daniel's screams at night.
Daniel's mother, Magdelena Luczak, and stepfather, Mariusz Krezolek, will each serve a minimum of thirty years in prison. This is the most severe punishment available in the current UK legal system. Even so, in a case like this, it seems almost laughably inadequate. The conditions in which Luczak and Krezolek will spend the next thirty years must, by law, meet certain standards. They will, for example, be fed and watered, housed in clean cells, allowed access to a toilet and washing facilities, allowed out of their cells for exercise and recreation, allowed access to medical treatment, and allowed access to a complaints procedure through which they can seek justice if those responsible for their care treat them cruelly or sadistically or fail to meet the basic needs to which they are entitled. All of these things were denied to Daniel. Further, after thirty years—when Luczak is 57 and Krezolek 64—they will have their freedom returned to them. Compared to the brutality they inflicted on vulnerable and defenceless Daniel, this all seems like a walk in the park. What can be done about this? How can we ensure that those who commit crimes of this magnitude are sufficiently punished? Continue reading →
Dale and Leilani Neumann are Pentecostal Christians. Their 11 year old daughter, Kara, fell ill. In fact she had (undiagnosed) diabetes. Her parents refused to obtain medical help. Instead they prayed.
'Kara's father testified that death was never on their minds.  He testified that he knew Kara was sick but was "never to the alarm of death," and even after she died, her father thought that Jesus would bring Kara back from the dead, as he did with Lazarus.
The parents and friends testified that the parents took tangible steps to help Kara.  The mother tried to feed Kara soup and water with a syringe, but the liquid just dribbled out of Kara's mouth.  The father tried to sit Kara up, but she was unable to hold herself up.  At some point, Kara involuntarily urinated on herself while lying unresponsive on the couch, so they carried her upstairs and gave her a quick sponge bath while she lay on the bathroom floor.
At one point, Kara's maternal grandfather suggested by telephone that they give Kara Pedialyte, a nutritional supplement, in order to maintain the nutrients in her body.  The mother responded that giving Kara Pedialyte would be taking away the glory from God.  Kara's mother had told another visiting friend that she believed that Kara was under "spiritual attack."
Friends Althea and Randall Wormgoor testified that they arrived at the Neumanns' home on Sunday at approximately 1:30 p.m.  The Wormgoors saw that Kara was extremely ill and nonresponsive.  Her eyes were partially open but they believed she needed immediate medical attention.  Randall Wormgoor pulled Kara's father aside and told him that if it was his daughter, he would take her to the hospital.  The father responded that the idea had crossed his mind, and he had suggested it to his wife, but she believed Kara's illness was a test of faith for their family and that the Lord would heal Kara….' [1]
But the Lord did not. Or at least not physically. Kara died from diabetic ketoacidosis. The evidence was that, with conventional medical care, she would have lived. Continue reading →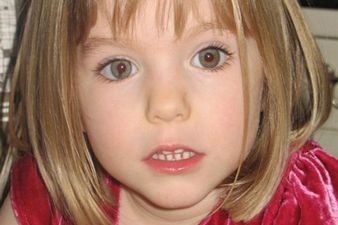 Follow Rebecca on Twitter
Several news sources reported today that Scotland Yard has launched a formal investigation into the disappearance of Madeleine McCann, following the emergence of 'new evidence and new theories'. Madeleine disappeared from her family's holiday apartment in Portugal in 2007, a few days before her fourth birthday. Her parents had left her and her siblings alone in the apartment one evening while they dined with friends at a restaurant. The years since her disappearance have seen a botched Portuguese police investigation, the arrest and release of Madeleine's parents, various unconfirmed sightings and false leads, a private investigation commissioned by the McCanns, a Scotland Yard case review, and a massive media campaign driven by the McCanns. The case is controversial: among other things, various people have complained that attention to it eclipses other abducted children, and have suggested that media interest in it is partly due to the fact that Madeleine is from a respectable, educated, white, middle-class family.
Perhaps some of this criticism is warranted—I don't wish to engage with it here. Personally, I am happy that Madeleine's disappearance is to be investigated, and I hope that it sends a clear indication that this sort of crime will be taken seriously even when a child disappears outside his or her community, with all the difficulties this raises for any investigation. I wish, instead, to focus on a particular complaint about Madeleine's case that arises again and again each time the case reappears in the news: the view that the case is undeserving of serious attention because the fact that Madeleine's parents left her unsupervised means that they are partly to blame for her disappearance. This complaint appears many times in comments on a recent Daily Mail story about Madeleine. Continue reading →