Follow Rebecca on Twitter here
I'm working on a paper entitled 'Cyborg justice: punishment in the age of transformative technology' with my colleagues Anders Sandberg and Hannah Maslen. In it, we consider how punishment practices might change as technology advances, and what ethical issues might arise. The paper grew out of a blog post I wrote last year at Practical Ethics, a version of which was published as an article in Slate. A few months ago, Ross Andersen from the brilliant online magazine Aeon interviewed Anders, Hannah, and me, and the interview was published earlier this month. Versions of the story quickly appeared in various sources, beginning with a predictably inept effort in the Daily Mail, and followed by articles in The Telegraph, Huffington Post, Gawker, Boing Boing, and elsewhere. The interview also sparked debate in the blogosphere, including posts by Daily Nous, Polaris Koi, The Good Men Project, Filip Spagnoli, Brian Leiter, Rogue Priest, Luke Davies, and Ari Kohen, and comments and questions on Twitter and on my website. I've also received, by email, many comments, questions, and requests for further interviews and media appearances. These arrived at a time when I was travelling and lacked regular email access, and I'm yet to get around to replying to most of them. Apologies if you're one of the people waiting for a reply.
I'm very happy to have started a debate on this topic, although less happy to have received a lot of negative attention based on a misunderstanding of my views on punishment and my reasons for being interested in this topic. I respond to the most common questions and concerns below. Feel free to leave a comment if there's something important that I haven't covered. Continue reading →
This month an article published in the American Journal of Public Health (AJPH) outlined the results of a study on self-harm amongst jail inmates in New York City. Data on all jail admissions between January 2010 and October 2012 was analysed and the authors noted the following: "We found that acts of self-harm were strongly associated with assignment of inmates to solitary confinement. Inmates punished by solitary confinement were approximately 6.9 times as likely to commit acts of self-harm after we controlled for length of jail stay, SMI [serious mental illness], age, and race/ethnicity."
This research provides an interesting springboard for a discussion. Can solitary confinement ever be justified, and if so, in what circumstances? Continue reading →
Last summer, on this blog, Rebecca Roache suggested several ways in which technology could enhance retributive punishment—that is, could make punishment more severe—without "resorting to inhumane methods or substantially overhauling the current UK legal system." Her approbation of this type of technological development has recently been reported in the Daily Mail, and reaffirmed in an interview for Aeon Magazine.
Roache's original post was, at least, a response to the sentencing of the mother and stepfather of Daniel Pelka, who was four when he died as a result of a mixture of violence and neglect perpetrated by his parents. They each received the maximum sentence possible in the UK, a minimum of thirty years in prison before the possibility of parole is discussed (and even then they might not get it). This sentence, Roache wrote, was "laughably inadequate." Continue reading →
Speaking in December last year, David Cameron reinforced the current government position that prisoners serving a custodial sentence in the UK should not be given the right to vote, stating that "if parliament decides that prisoners should not get the vote then I think they damn well shouldn't." The European Court of Human Rights (ECtHR) has ruled that the UK's blanket ban on prisoner voting is unlawful, contravening the European Convention on Human Rights (ECHR). Cameron's comments followed a warning from Thorbjørn Jagland, secretary-general of the Council of Europe, that if the UK, a founding signatory of the ECHR refused to enforce the judgment, it would weaken and deprive it of any meaning. Continue reading →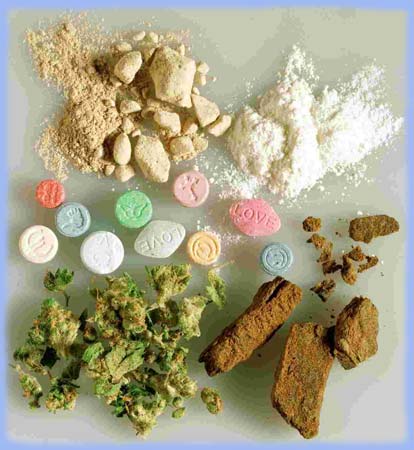 The laws that prohibit possession of certain drugs are ostensibly justified because they protect people from the health risks that are associated with uncontrolled or heavy use. Some have argued that criminalizing possession of small quantities of drugs for personal use is overly paternalistic (people should be free to make potentially risky choices as long as they don't put others at risk) or even counterproductive (criminalizing drug use fuels a black market, many aspects of which present greater dangers to individual drug users and wider society). I find these arguments intuitively persuasive (although clear evidence would be needed to substantiate the claim that criminalization is in fact counterproductive).
So, if there is a justification for putting controls on personal drug use it seems that it ought to appeal solely to the physical and social harms that would result from a policy of drug liberalization. Such an approach is roughly reflected in the UK drug laws: the graded classification system, which determines the maximum penalty for possessing drugs in each class (A to C), considers only the harmfulness of the drug: punishment is linked to risk to health. Criminalization of drug use thus has nothing to do with a moral evaluation of this drug use.
However, a news story this month raises the question of whether moral considerations are sometimes playing a role in the sentencing of those convicted of possessing illegal drugs. Continue reading →
By Luke Davies
Luke can now be followed on Twitter.
Anders Breivik, the 34-year-old Norwegian man responsible for the death of 77 and wounding of 232 people in an attack in 2011, has been enrolled in political science modules at the University of Oslo. The attack Breivik carried out, which happened on 22 July 2011, was motivated by a fear of the "Islamisation" of Europe and was meant to defend Norway from immigration and multiculturalism. Despite an initial assessment to the contrary, Breivik was held to be sane at the time of the attack, and therefore capable to stand trial. He was sentenced to 21 years in jail.
While Breivik didn't meet the formal requirements for entry into a degree-granting program, the university was clear from the start that it would assess his application only on its merits. Continue reading →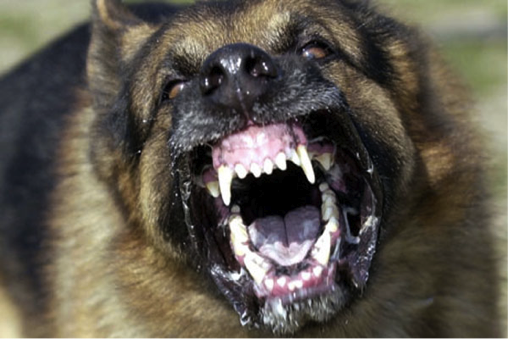 The government is currently consulting on whether the maximum sentences for aggravated offences under the Dangerous Dogs Act 1991 should be increased. This offence category covers cases in which someone allows a dog to be dangerously out of control and the dog injures or kills a person or an assistance dog. Respondents to the survey can indicate whether they want tougher penalties for these sorts of cases. The suggested range of penalties for injury to a person – as well as death or injury of a guide dog – are three, five, seven or 10 years in prison. In relation to cases involving the death of a person, the respondent is asked: "Which of the following options most closely resembles the appropriate maximum penalty: seven years, 10 years, 14 years or life imprisonment?"
Given that the current maximum sentence for cases involving death is two years in prison, changing the law to match any of these options would represent a significant increase in the severity of the sanction. Whilst the current two-year maximum has understandably struck many as too low, it is important that those responding to the consultation — and those revising the law it is intended to inform — think carefully about the principles that would justify an increase. Continue reading →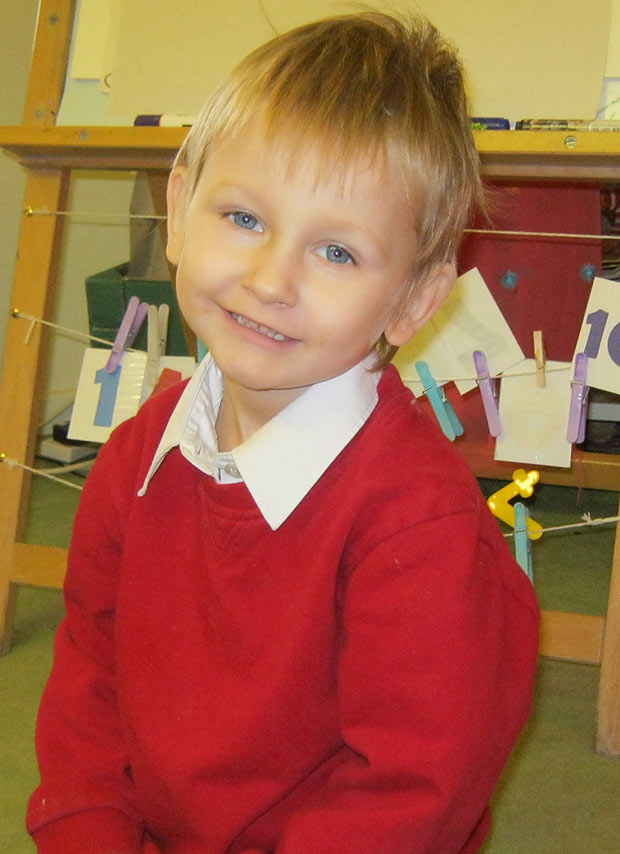 Follow Rebecca on Twitter
Edit 26th March 2014: It's been pointed out to me by various people that this blog post does not make adequately clear that I don't advocate the punishment methods described here. For a clarification of my views on the subject, please go here.
Today, the mother and stepfather of Daniel Pelka each received a life sentence for his murder. Daniel was four when he died in March last year. In the last few months of his short life, he was beaten, starved, held under water until he lost consciousness so that his mother could enjoy some 'quiet time', denied medical treatment, locked in a tiny room containing only a mattress on which he was expected both to sleep and defecate, humiliated and denied affection, and subjected to grotesquely creative abuse such as being force-fed salt when he asked for a drink of water. His young sibling, who secretly tried to feed and comfort Daniel, was forced to witness much of this; and neighbours reported hearing Daniel's screams at night.
Daniel's mother, Magdelena Luczak, and stepfather, Mariusz Krezolek, will each serve a minimum of thirty years in prison. This is the most severe punishment available in the current UK legal system. Even so, in a case like this, it seems almost laughably inadequate. The conditions in which Luczak and Krezolek will spend the next thirty years must, by law, meet certain standards. They will, for example, be fed and watered, housed in clean cells, allowed access to a toilet and washing facilities, allowed out of their cells for exercise and recreation, allowed access to medical treatment, and allowed access to a complaints procedure through which they can seek justice if those responsible for their care treat them cruelly or sadistically or fail to meet the basic needs to which they are entitled. All of these things were denied to Daniel. Further, after thirty years—when Luczak is 57 and Krezolek 64—they will have their freedom returned to them. Compared to the brutality they inflicted on vulnerable and defenceless Daniel, this all seems like a walk in the park. What can be done about this? How can we ensure that those who commit crimes of this magnitude are sufficiently punished? Continue reading →