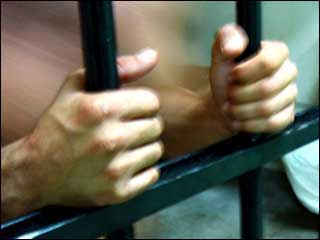 Do we need to radically rethink the practice of imprisonment of criminals – not in the direction of novel forms of punishment, but rather in the form of vastly reducing punitive imprisonment altogether?  While prisons are integral to modern criminal justice system, a report from the British Academy earlier this month puts serious pressure on the institution.  Their overall argument is that we should move away from current levels of incarceration and focus on alternative responses to criminality like fines, rehabilitation programs and restorative justice.  Part of the report rehashes familiar empirical, consequentialist arguments for prison reform: prisons are expensive, they have deleterious effects on society, they have unclear deterrent effects, and so on.   Those arguments are relevant and important, but in this post I'd like to focus on the more theoretical, non-consequentialist arguments for prison reform.  The British Academy report argues that, in essence, current imprisonment practices are incompatible with the values of liberal democracy.  This is roughly in line with a growing body of philosophical literature militating against mass incarceration and other forms of punishment.  Here, I'll go through some of the report's arguments (and one of its weaknesses), as well as introduce an alternative account I'm developing that links up the imprisonment debate with the torture debate and emphasizes a respect for dignity and humanity. Continue reading →
Rolf Harris has been sentenced to five years and nine months in prison for sexual offences he committed at various points in the 60s, 70s and 80s.  There has been public outrage at the supposed leniency of his sentence, which will now be reviewed by the Attorney General to determine whether it will be sent to the Court of Appeal. Continue reading →
Last week, the Crown Prosecution Service announced that it would not pursue further action against Oxford Union president Ben Sullivan, due to insufficient evidence arising from an investigation into the two accusations of rape and attempted rape made against him. In early May, Sullivan was arrested and released on bail, prompting a chaotic six-week period for the Union as the Thames Valley Police investigated the claims made against him. After Sullivan refused to resign, a number of high-profile speakers, including the UK director of Human Rights Watch, the Interpol secretary-general, and a Nobel Peace prize winner, pulled out of their speaking commitments as part of a larger boycott of Union events.
In an open letter (which has since been taken down) calling for the boycott, students Sarah Pine, who is Oxford University Student Union's Vice President for Women, and Helena Dollimor wrote, "Remaining in his presidency continues to offer prestige and power to someone who is being investigated for rape. This undermines the severe nature of allegations of sexual offences." In contrast, Oxford professor A.C. Grayling penned a response to the letter refusing to cancel his scheduled talk at the Union, noting, "I simply cannot, in all conscience, allow myself to act only on the basis of allegations and suspicions, or of conviction by the kangaroo court of opinion, or trial by press…" In this post, I look at the spectrum of responses in the wake of Sullivan's arrest, of which these two examples represent the poles. More broadly, I consider how we ought to respond – both as individuals and a society – when those in positions of power are accused of rape or other sexual offences. Continue reading →
Scientists from the Drinking Water Inspectorate have recently discovered benzoylecgonine in water samples at four test sites, a finding that is thought to be a result of high levels of domestic cocaine consumption. Benzoylecgonine is the metabolised form of cocaine that appears once it has passed through the body, and is the same compound that is tested for in urine-based drug tests for cocaine. It is also an ingredient in a popular muscle-rub, however, so the origins of the compound in our water are somewhat uncertain. Steve Rolles from the drug policy think tank Transform has suggested that the findings are an indication of the scale of the use of cocaine in Britain today. According to a 2010 UN report, the United Kingdom is the single largest cocaine market within Europe, followed by Spain.  In contrast to the shrinking cocaine market in North America, the number of cocaine users in European countries has doubled over the last decade, from 2 million in 1998 to 4.1 million in 2007/8. Although the annual cocaine prevalence rate in Europe (1.2%) is lower than North America (2.1%), the UK prevalence rate (3.7% in Scotland and 3.0% in England and Wales) is actually higher than the US (2.6% in 2008). According to the charity DrugScope, cocaine is the second most used illegal substance in the UK after cannabis: there are around 180,000 dependent users of crack cocaine in England, and nearly 700,000 people aged 16-59 are estimated to take cocaine every year. Further, according to the government statistics, in the years 2012-13, cocaine was the only drug to show an increase in use among adults between 16-59. All this does appear to suggest a possible link between the benzoylecgonine found in the water supply and high levels of cocaine use in the UK.
Recently, I have come to seemingly hap hazardously stumble over a series of texts and events that all circulate around what I always considered base and somewhat repulsive desires to hurt fellow human beings on what is considered good grounds. Some months ago, I wrote a post here about so-called shaming sites that expose in particular sex criminals, where law-abiding citizens are given the opportunity to add to the suffering of sex offenders by spreading information about them, and making sure that whatever the legal punishment has been, they shall not get away that easily with the appalling crimes they have committed. Since then, New York Times has published an article about the merit of spite, and an opinion piece by Norwegian crime novel author Jo Nesbo entitled 'Revenge, My Lovely' on the value of revenge. Here in Oxford, Martha Nussbaum has given the first of a series of lectures on 'Anger and Forgiveness' where she addresses the same desire to hurt wrongdoers. Interest for this phenomenon is à la mode, and I will suggest that this might be because it reveals a tension in our society that is very difficult to deal with. Continue reading →
On 29th April 2014, Clayton Lockett, 38, was executed by lethal injection in Oklahoma for the heinous crimes he committed fourteen years earlier.
 That evening, he was escorted to the execution chamber and placed on the table.  An intravenous line was inserted in his groin.
 At 6.23pm, he was given midazolam, a sedative intended to render him unconscious.  He should normally have lost consciousness within a minute or two.  Seven minutes later, a doctor declared that Mr Lockett was still conscious.  After a further three minutes, the doctor checked again and declared him unconscious.  It is unclear what criteria he used to come to this conclusion, but the events that followed indicate that Mr Lockett was still partially conscious.  Vecuronium was then administered to paralyse his muscles, followed by potassium chloride to stop his heart. Continue reading →
Follow Rebecca on Twitter here
My original blog post about the future of punishment can be found here. I clarified my view and provided links to media and blog coverage of these ideas here.
Many bloggers responded to the interview that Anders Sandberg, Hannah Maslen, and I gave in Aeon last month. Among those bloggers was André at Rogue Priest, who wrote a  'particularly sarcastic, critical review' (his words, not mine) of my ideas. In response to my comment on his post, André asked if I would answer some questions about my views on punishment. I agreed, and he sent me a wonderful list of thought-provoking questions. He has since published the interview in a new blog post. I'm posting it here, too.
Follow Rebecca on Twitter here
I'm working on a paper entitled 'Cyborg justice: punishment in the age of transformative technology' with my colleagues Anders Sandberg and Hannah Maslen. In it, we consider how punishment practices might change as technology advances, and what ethical issues might arise. The paper grew out of a blog post I wrote last year at Practical Ethics, a version of which was published as an article in Slate. A few months ago, Ross Andersen from the brilliant online magazine Aeon interviewed Anders, Hannah, and me, and the interview was published earlier this month. Versions of the story quickly appeared in various sources, beginning with a predictably inept effort in the Daily Mail, and followed by articles in The Telegraph, Huffington Post, Gawker, Boing Boing, and elsewhere. The interview also sparked debate in the blogosphere, including posts by Daily Nous, Polaris Koi, The Good Men Project, Filip Spagnoli, Brian Leiter, Rogue Priest, Luke Davies, and Ari Kohen, and comments and questions on Twitter and on my website. I've also received, by email, many comments, questions, and requests for further interviews and media appearances. These arrived at a time when I was travelling and lacked regular email access, and I'm yet to get around to replying to most of them. Apologies if you're one of the people waiting for a reply.
I'm very happy to have started a debate on this topic, although less happy to have received a lot of negative attention based on a misunderstanding of my views on punishment and my reasons for being interested in this topic. I respond to the most common questions and concerns below. Feel free to leave a comment if there's something important that I haven't covered. Continue reading →
This month an article published in the American Journal of Public Health (AJPH) outlined the results of a study on self-harm amongst jail inmates in New York City. Data on all jail admissions between January 2010 and October 2012 was analysed and the authors noted the following: "We found that acts of self-harm were strongly associated with assignment of inmates to solitary confinement. Inmates punished by solitary confinement were approximately 6.9 times as likely to commit acts of self-harm after we controlled for length of jail stay, SMI [serious mental illness], age, and race/ethnicity."
This research provides an interesting springboard for a discussion. Can solitary confinement ever be justified, and if so, in what circumstances? Continue reading →
Last summer, on this blog, Rebecca Roache suggested several ways in which technology could enhance retributive punishment—that is, could make punishment more severe—without "resorting to inhumane methods or substantially overhauling the current UK legal system." Her approbation of this type of technological development has recently been reported in the Daily Mail, and reaffirmed in an interview for Aeon Magazine.
Roache's original post was, at least, a response to the sentencing of the mother and stepfather of Daniel Pelka, who was four when he died as a result of a mixture of violence and neglect perpetrated by his parents. They each received the maximum sentence possible in the UK, a minimum of thirty years in prison before the possibility of parole is discussed (and even then they might not get it). This sentence, Roache wrote, was "laughably inadequate." Continue reading →