In her first Winchester Lecture, 'Who Turned the Trolley?', presented in Oxford on 21 October, Frances Kamm discussed some of the recent views of Judith Thomson on so-called trolley cases.  Continue reading →
By Luke Davies
Follow Luke on Twitter.
Recently in Illinois, a woman, Colette Purifoy, has been denied a marriage license because her fiancé, John Morris, who is in a vegetative state, cannot sign the marriage form and consent (Find the story here, here, here, and here). In 2009, just before the surgery during which his anoxic brain injury was inflicted (leaving him in his current, unresponsive condition), Morris proposed to Purifoy for a second time. She said 'Yes', also for the second time. The couple has been together for 38 years, but hasn't been able to marry as a result of financial and family commitments. Continue reading →
There has been a recent storm over the DPP's decision not to prosecute two doctors in relation to their referral of two women for abortion. The cases were widely represented as cases of abortion on grounds of gender. They came to light in the course of an undercover investigation by the Daily Telegraph of practice in English abortion clinics ( see also here and here).
The DPP has published detailed reasons for his decision. They are well worth reading.
An abortion is only lawful if two medical practitioners are of the opinion, held in good faith, that one of the lawful grounds for abortion is made out. One of the grounds (overwhelmingly the commonest, and the one said to be relevant in both of the cases considered by the DPP), is that 'the pregnancy has not exceeded its 24th week and that the continuance of the pregnancy would involve risk, greater than if the pregnancy were terminated, of injury to the physical or mental health of the pregnant woman or any existing children of her family.': Abortion Act 1967, s. 1(1)(a).
The Act does not say anywhere that the gender of the fetus is a relevant criterion. But it plainly could be. Take two examples: Continue reading →
By Charles Foster
A few days ago, at dinner, I sat next to a well-known literary biographer. As you'd expect, we fell to talking about the biographer's obligations, and as you'd also expect, she said that the biographer should be neither advocate nor prosecutor – indeed should strive to keep herself out of the book as much as possible, aiming for objectivity. I heard myself saying that, worthy though this aspiration may be, it was so obviously doomed to failure that it probably wasn't worth trying. When I reviewed that conversation later, I squirmed. On re-reviewing it I think that the response was right. And here's why.
There are no significant facts about individual human beings. Or, to wrap it up in philosophese, a human has no qualities which partake of factness sufficiently to make it sensible to treat those qualities in the same way that one would treat, say, the weight of a brick or the length of a stick. Yes, I have physical and chronological dimensions, but in themselves they don't indicate anything very significant about me. If you told me your date of birth, I could say how long, according to the conventional metrics, you had been alive on the planet: but so what? Your cells age at a different rate from anyone elses, and neither of us knows with which juggernaut the mischievous universe has planned to flatten you, or when. 'You are as young as you feel', you will say, and who but you knows how you feel? No one at all thinks that significance lies in the mere accumulation of years, or the mere number of inches from the ground to the top of your head. Where does it lie, then? In the events that fill the years? They, or their corollaries, are the interesting parts of biographies. But what are the events? Yes, a few people have lives marked significantly by their association with undoubted facts: leave the undoubted fact of the double helix out of a biography of Crick or Watson and there would be a serious gap; but even Crick and Watson were infinitely more than their Eureka moment and its prologue and epilogue. Continue reading →
An Old Bore writes:
Last week I got the boat from Athens to Hydra. It takes about 2 ½ hours, and takes you along the coast of the Argolid.
The sun shone, the dolphins leapt, the retsina flowed, the bouzoukis trembled, and we watched the sun rise over the Peloponnese. It was wonderful. At least it was for me.
Basking on the upper deck, playing Russian roulette with malignant melanoma, were four girls, all aged around 15. They saw nothing. They stretched out on bean bags, their eyes shut throughout the voyage. They heard nothing other than what was being pumped into their ears from their IPods. They would no doubt describe themselves as friends, but they didn't utter a word to each other. They shared nothing at all apart from their fashion sense and, no doubt, some of the music. The dolphins leapt unremarked upon. We might, so far as the girls were concerned, have been cruising past Manchester rather than Mycenae. Continue reading →
Artificial Intelligence and Human Decision-making.
Recent developments in artificial intelligence are allowing an increasing number of decisions to be passed from human to machine. Most of these to date are operational decisions – such as algorithms on the financial markets deciding what trades to make and how. However, the range of such decisions that can be computerisable are increasing, and as many operational decisions have moral consequences, they could be considered to have a moral component.
One area in which this is causing growing concern is military robotics. The degree of autonomy with which uninhabited aerial vehicles and ground robots are capable of functioning is steadily increasing. There is extensive debate over the circumstances in which robotic systems should be able to operate with a human "in the loop" or "on the loop" – and the circumstances in which a robotic system should be able to operate independently. A coalition of international NGOs recently launched a campaign to "stop killer robots".
While there have been strong arguments raised against robotic systems being able to use lethal force against human combatants autonomously, it is becoming increasingly clear that in many circumstances in the near future the "no human in the loop" robotic system will have advantages over the "in the loop system". Automated systems already have better perception and faster reflexes than humans in many ways, and are slowed down by the human input. The human "added value" comes from our judgement and decision-making – but these are by no means infallible, and will not always be superior to the machine's. In June's Centre for a New American Society (CNAS) conference, Rosa Brooks (former pentagon official, now Georgetown Law professor) put this in a provocative way:
"Our record- we're horrible at it [making "who should live and who should die" decisions] … it seems to me that it could very easily turn out to be the case that computers are much better than we are doing. And the real ethical question would be can we ethically and lawfully not let the autonomous machines do that when they're going to do it better than we will." (1)
For a non-military example, consider the adaptation of IBM's Jeopardy-winning "Watson" for use in medicine. As evidenced by IBM's technical release this week, progress in developing these systems continues apace (shameless plug: Selmer Bringsjord, the AI researcher "putting Watson through college" will speak in Oxford about "Watson 2.0″ next month as part of the Philosophy and Theory of AI conference).
Soon we will have systems that will enter use as doctor's aides – able to analyse the world's medical literature to diagnose a medical problem and provide recommendations to the doctor. But it seems likely that a time will come when these thorough analyses produce recommendations that are sometimes at odds with the doctor's recommendation – but are proven to be more accurate on average. To return to combat, we will have robotic systems that can devise and implement non-intuitive (to human) strategies that involve using lethal force, but achieve a military objective more efficiently with less loss of life. Human judgement added to the loop may prove to be an impairment.
Moral Outsourcing
At a recent academic workshop I attended on autonomy in military robotics, a speaker posed a pair of questions to test intuitions on this topic.
"Would you allow another person to make a moral decision on your behalf? If not, why not?" He asked the same pair of questions substituting "machine" for "a person".
Regarding the first pair of questions, we all do this kind of moral outsourcing to a certain extent – allowing our peers, writers, and public figures to influence us. However, I was surprised to find I was unusual in doing this in a deliberate and systematic manner. In the same way that I rely on someone with the right skills and tools to fix my car, I deliberately outsource a wide range of moral questions to people who I know can answer then better than I can. These people tend to be better-informed on specific issues than I am, have had more time to think them through, and in some cases are just plain better at making moral assessments. I of course select for people who have a roughly similar world view to me, and from time to time do "spot tests" – digging through their reasoning to make sure I agree with it.
We each live at the centre of a spiderweb of moral decisions – some obvious, some subtle. As a consequentialist I don't believe that "opting out" by taking the default course or ignoring many of them absolves me of responsibility. However, I just don't have time to research, think about, and make sound morally-informed decisions about my diet, the impact of my actions on the environment, feminism, politics, fair trade, social equality – the list goes on. So I turn to people who can, and who will make as good a decision as I would in ideal circumstances (or a better one) nine times out of ten.
So Why Shouldn't I Trust The Machine?
So to the second pair of questions:
"Would you allow a machine to make a moral decision on your behalf? If not, why not?"
It's plausible that in the near future we will have artificial intelligence that for given, limited situations (for example: make a medical treatment decision, a resource allocation decision, or an "acquire military target" decision) is able to weigh up the facts for a and make as a decision or better than a human can 99.99% of the time – unclouded by bias, with vastly more information available to it.
So why not trust the machine?
Human decision-making is riddled with biases and inconsistencies, and can be impacted heavily by as little as fatigue, or when we last ate. For all that, our inconsistencies are relatively predictable, and have bounds. Every bias we know about can be taken into account, and corrected for to some extent. And there are limits to how insane an intelligent, balanced person's "wrong" decision will be – even if my moral "outsourcees" are "less right" than me 1 time out of 10, there's a limit to how bad their wrong decision will be.
This is not necessarily the case with machines. When a machine is "wrong", it can be wrong in a far more dramatic way, with more unpredictable outcomes, than a human could.
Simple algorithms should be extremely predictable, but can make bizarre decisions in "unusual" circumstances. Consider the two simple pricing algorithms that got in a pricing war, pushing the price of a book about flies to $23 million. Or the 2010 stock market flash crash. It gets even more difficult to keep track of when evolutionary algorithms and other "learning" methods are used. Using self-modifying heuristics Douglas Lenat's Eurisko won the US Championship of the Traveller TCS game using unorthodox, non-intuitive fleet designs. This fun youtube video shows a Super Mario-playing greedy algorithm figuring out how to make use of several hitherto-unknown game glitches to win (see 10:47).
Why should this concern us? As the decision-making processes become more complicated, and the strategies more non-intuitive, it becomes ever-harder to "spot test" if we agree with them – provided the results turn out good the vast majority of the time. The upshot is that we have to just "trust" the methods and strategies more and more. It also becomes harder to figure out how, why, and in what circumstances the machine will go wrong – and what the magnitude of the failure will be.
Even if we are outperformed 99.99% of the time, the unpredictability of the 0.01% failures may be a good reason to consider carefully what and how we morally outsource to the machine.
1. Transcript available here.
For further discussion on Brooks's talk, see Foreign Policy Magazine articles here and here.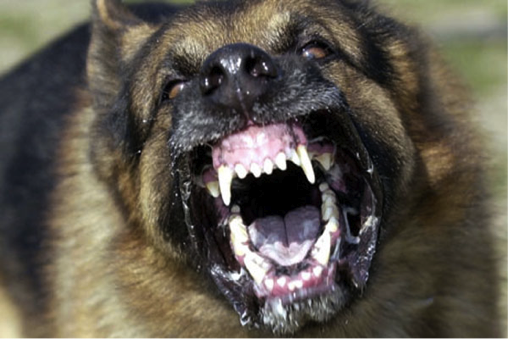 The government is currently consulting on whether the maximum sentences for aggravated offences under the Dangerous Dogs Act 1991 should be increased. This offence category covers cases in which someone allows a dog to be dangerously out of control and the dog injures or kills a person or an assistance dog. Respondents to the survey can indicate whether they want tougher penalties for these sorts of cases. The suggested range of penalties for injury to a person – as well as death or injury of a guide dog – are three, five, seven or 10 years in prison. In relation to cases involving the death of a person, the respondent is asked: "Which of the following options most closely resembles the appropriate maximum penalty: seven years, 10 years, 14 years or life imprisonment?"
Given that the current maximum sentence for cases involving death is two years in prison, changing the law to match any of these options would represent a significant increase in the severity of the sanction. Whilst the current two-year maximum has understandably struck many as too low, it is important that those responding to the consultation — and those revising the law it is intended to inform — think carefully about the principles that would justify an increase. Continue reading →
Not all ethical issues are equally important. Many ethicists spend their professional lives performing in sideshows.
However entertaining the sideshow, sideshow performers do not deserve the same recognition or remuneration as those performing on our philosophical Broadways.
What really matters now is not the nuance of our approach to mitochondrial manipulation for glycogen storage diseases, or yet another set of footnotes to footnotes to footnotes in the debate about the naturalistic fallacy. It is: (a) Whether or not we should be allowed to destroy our planet (and if not, how to stop it happening); and (b) Whether or not it is fine to allow 20,000 children in the developing world to die daily of hunger and entirely avoidable disease  (and if not, how to stop it happening). My concern in this post is mainly with (a). A habitable planet is a prerequisite for all the rest of our ethical cogitation. If we can't live here at all, it's pointless trying to draft the small print of living. Continue reading →