Last week's by-election in the Welsh constituency of Brecon and Radnorshire saw a reduction of Boris Johnson's government majority to just one, as Liberal Democrat Jane Dodds won the seat. The result was an interesting one: more voters went for No Deal-friendly parties (mainly Johnson's Conservatives and the Brexit Party) than for the out-and-out Remainer Lib Dems. Dodds won not because a majority of voters supported her, but arguably because the pro-Brexit vote was split, and the Lib Dem vote was boosted by Plaid Cymru and the Greens declining to field candidates (it can't have helped that the Conservatives also simply reselected their candidate whose unseating for expenses fraud triggered the election).
The result generated two sets of comments by Conservative Chair James Cleverly. Cleverly's first claim was that the Liberal Democrats had engineered a "back room deal" with other Remain-friendly parties – Plaid and the Greens – in a way that was, he implied, undemocratic.
While Dodds is an MP for all constituents of her seat, the traditional logic of UK politics says that she has received a mandate to pursue everything she campaigned for, wholeheartedly. It's the same approach which sanctions governments for whom a minority of voters opted, and even governments with a minority of MPs. Cleverly's comments reflected a majoritarian way of thinking that has traditionally been opposed by the Conservatives – and Labour – and supported by minority parties. The First Past the Post system throws up these kinds of results all the time, and may do so even more frequently if the Greens and Liberal Democrats decide to pursue more of these types of deals with Plaid, the SNP, or each other. Labour and the Conservatives can hardly insist on the superiority of the current system, and then condemn smaller parties for working within the constraints of that system.
Perhaps by refusing to stand two candidates whom voters might have wanted to back, the Remain-alliance did something undemocratic. But it's hard to see why that would be true. After all, the only reason the Greens and Plaid stood down was because they saw little chance of winning. Parties aren't obligated to stand in every seat. I might like the SNP's politics the most; but that doesn't mean I'm disenfranchised by their ballot absence in my North London constituency. And if Brecon and Radnorshire voters who favoured the Greens or Plaid couldn't stomach voting for a Liberal Democrat, they could have abstained.
Secondly, Cleverly noted that a majority of voters had opted for pro-Brexit parties and, after gently chiding the 3,000 or so who had gone for the Brexit Party rather than his own, said that delivering Brexit was "what the majority…in that constituency want".
Ignore the fact that a turnout of just under 60% means that such a close result leaves us with no real idea of what "the majority" want. Does the result give Boris Johnson's government a local mandate to pursue Brexit, because the majority backed pro-Brexit parties? Conversely, should Dodds be more cautious in her pursuit of her manifesto pledges – including opposite to No Deal – due to the narrowness of her win?
I'm inclined to agree that the result suggests that the majority of voters still back Brexit. But it would be harder to endorse a broader application of this kind of thinking. People vote for many reasons, both national and local. Even in Brexit-dominated times, we can't conclude that any particular voters backed a party because of a single issue. Nonetheless, I think Cleverly has a point, though it applies far more widely than he might like to admit. Individual representatives and national governments need to recognise that narrow or minority electoral wins might give a political mandate to manifesto promises in an unrestrained way, but they don't necessarily offer a moral mandate to do so. Politicians should always be concerned with the interests of electoral minorities. But those whose wins are narrow should be far more willing to consider how they might pursue compromise positions. Given the complexity of reasons for voting mentioned above, that might require considerable engagement by MPs with local constituencies to understand which parts of their manifesto turned voters off.
Compromise can't be achieved at every level – you can't both back No Deal and reject it. Still, moving constituency politics beyond a simple rhetoric of winners and losers might help to reconnect some voters with politics. If being on the 'losing' side isn't to mean the end of a chance to engage impactfully in politics, MPs should recognise that a narrow win means, in moral terms, a narrow mandate. But that applies almost as strongly to, say, Boris Johnson's narrow majority (50.8%) in Uxbridge and South Ruislip as it does to Jane Dodds's narrow minority win in Brecon and Radnorshire.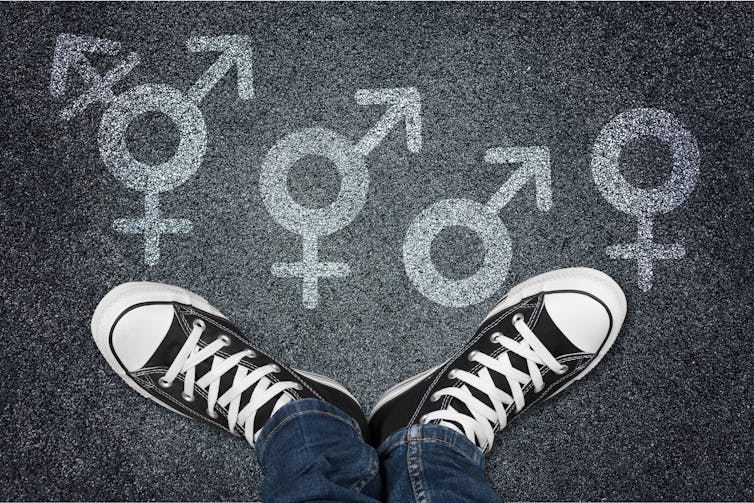 Dominic Wilkinson, University of Oxford and Julian Savulescu, University of Oxford
A recent Newsnight programme reported that a major UK puberty-blocking trial is under investigation. Doctors at a London clinic provided drugs to block the development of puberty in young adolescents with gender dysphoria, a condition where the person experiences discomfort or distress because of a mismatch between their biological sex and gender identity.
The trial began in 2011. A year after starting the drugs, the young people were apparently more likely to report thoughts of wanting to harm themselves. The worry is that perhaps the treatment they received was causing them to have these thoughts of self-harm and suicide.
One of the criticisms of the study, put forward on Newsnight, is the design. The study involved giving the drugs to a group of adolescents and monitoring the effects. However, there was no control group, that is, adolescents who did not receive the drugs. This makes it hard to be sure whether the rates of self-harming thoughts are related to the drugs, would have happened anyway, or perhaps were lower than they would have been without treatment. Continue reading →
Hannah Maslen, University of Oxford, @hannahmaslen_ox
Colin Paine, Thames Valley Police, @Colin_Paine
Police investigators are sometimes faced with a dilemma when deciding whether to pursue investigation of a non-recent case of child sexual abuse. Whilst it might seem obvious at first that the police should always investigate any credible report of an offence – especially a serious offence such as sexual abuse – there are some cases where there are moral reasons that weigh against investigation.
Imagine a case in which a third party agency, such as social services, reports an instance of child sexual exploitation to the police. The alleged offence is reported as having occurred 15 years ago. The victim has never approached the police and seems to be doing OK in her adult life. Although she had serious mental health problems and engaged in self-harm in the past, her mental health now appears to have improved. She does, however, remain vulnerable to setbacks. Initial intelligence gives investigators reason to believe that the suspect has not continued to offend, although there are limits to what can be known without further investigation. Should this alleged offence be investigated?
Written by Charles Foster
In a recent blog post on this site Dom Wilkinson, writing about the case of Vincent Lambert, said this:
'If, as is claimed by Vincent's wife, Vincent would not have wished to remain alive, then the wishes of his parents, of other doctors or of the Pope, are irrelevant. My views or your views on the matter, likewise, are of no consequence. Only Vincent's wishes matter. And so life support must stop.'
The post was (as everything Dom writes is), completely coherent and beautifully expressed. I say nothing here about my agreement or otherwise with his view – which is comfortably in accord with the zeitgeist, at least in the academy. My purpose is only to point out that if he is right, there is no conceivable justification for a department of medical ethics. Dom is arguing himself out of a job. Continue reading →
Written by Steve Clarke,Wellcome Centre for Ethics and Humanities and Uehiro Centre for Practical Ethics, University of Oxford,
& School of Humanities and Social Sciences, Charles Sturt University
Shamima Begum, who left the UK in 2015 at age 15, to join the Islamic State, has been the subject of consistent media attention since she was discovered in the Al-Hawl refugee camp in Northern Syria, in February this year. Soon after being discovered in the refugee camp Begum was controversially stripped of her UK citizenship by Home Secretary Sajid Javid. Citizenship can be removed by the Home Secretary if doing so is deemed to be 'conducive to the public good'. While it is illegal to render a person stateless, the Home Secretary is entitled to deprive UK citizens of their citizenship if they are also citizens of another country, or if they are eligible for citizenship in another country. Begum may be eligible for citizenship of Bangladesh, given that she has Bangladeshi ancestry, and there is a legal argument that she already is a citizen of Bangladesh.[1]
The Home Secretary's decision has been much discussed in the media. Some commentators have argued that Begum's interests should not be trumped by considerations of the public good. Others have questioned the legality of the decision. Still others have complained about the secretive nature of the decision-making process that led the Home Office to recommend to the Home Secretary that Begum be deprived of her citizenship. Here I will be concerned with a different issue. I will set aside considerations of Begum's interests and I will set aside legal and procedural considerations. I will focus on the question of whether or not it is actually conducive to the public good in the UK to deprive Begum of her citizenship. Like most people, I do not have access to all of the information that the Home Secretary may have been apprised of, regarding Begum's activities while she was living in the Islamic State, which would have informed his decision. So what I will have to say is necessarily speculative.
Written by Ben Davies
We recently saw a legal challenge to the current UK law that compels fertility clinics to destroy frozen eggs after a decade. According to campaigners, the ten-year limit may have had a rationale when it was instituted, but advances in freezing technology have rendered the limit "arbitrary". Appeals to arbitrariness often form the basis of moral and political criticisms of policy. Still, we need to be careful in relying on appeals to arbitrariness; it is not clear that arbitrariness is always a moral 'deal-breaker'.
On the face of it, it seems clear why arbitrary policies are ethically unacceptable. To be arbitrary is to lack basis in good reasons. An appeal against arbitrariness is an appeal to consistency, to the principle that like cases should be treated alike. Arbitrariness may therefore seem to cut against the very root of fairness.
By Charles Foster
Statistically there is a good chance that I will ultimately develop dementia. It is one of the most feared conditions, but bring it on, I say.
It will strip me of some of my precious memories and some of my cognitive function, but it will also strip me of many of the neuroses that make life wretched. It may (but see below) make me anxious because the world takes on an unaccustomed form, but surely there are worse anxieties that are dependent on full function – such as hypochondriacal worries, or the worry that comes from watching the gradual march of a terminal illness. On balance the trade seems a good one. Continue reading →
By Charles Foster
Some odd alliances are being forged in this strange new world,
I well remember, a few years ago, the open hostility shown by dreadlocked, shamanic, eco-warriors towards the Abrahamic monotheisms. They'd spit when they passed a church.
The rhetoric of their distaste was predictable. The very notion of a creed was anathema to a free spirit. 'No one's going to tell me what to think', said one (we'll call him Jack), the marks on his wrists still visible from where he'd been chained to a road-builder's bulldozer. And the content of the creeds, and the promulgators-in-chief, didn't help. 'I'm certainly taking no lessons', Jack went on, 'from some patriarchal sky-god represented by a paedophilic priest.'
But it's changed. Jack still heaves bricks through bank windows (he says), and still copulates inside stone circles, but now he's mightily impressed with Jesus, has a Greek Orthodox icon of the resurrection next to his bong, and pictures of Richard Dawkins and Sam Harris on his dartboard. He's not alone. He's part of a widespread movement that is reclaiming and recruiting the intrinsic radicalism of Judaism, Christianity, and Islam in the fight against Neo-Liberalism and the destruction of the planet. Continue reading →
By Dominic Wilkinson @Neonatalethics
Last week, medical specialists in the US reported a case of severe tetanus in an unvaccinated 6 year old child, (who I will call 'C'). The boy had had a minor cut, but six days later he developed intense painful muscle spasms and was rushed to hospital. (Tetanus used to be called, for obvious reasons, "lockjaw"). C was critically unwell, required a tracheostomy and a prolonged stay in intensive care. Patients with this illness develop excruciating muscle spasms in response to noise or disturbance. C had to be heavily sedated and treated in a darkened room with ear plugs for days. The boy was finally discharged from hospital to a rehabilitation facility after 57 days (and an $811,000 hospital bill).
In a disturbing post-script to the case report, the specialists noted that despite being extensively counselled by the hospital staff that this illness could recur, his parents refused for C to be vaccinated with the tetanus (or any other) vaccine.
C has been seriously harmed by his parents' decision to decline vaccinations. Should he now be vaccinated against his parents' wishes? Or could a more radical response be justified?
Written by Ben Davies
There's a story that's often told about the evolution of the doctor-patient relationship. Here's how it goes: back in the bad old days, doctors were paternalists. They knew what was best, and the job of the patient was simply to do as they were told and hopefully get better. Then, in part because of abuses of power, and in part because of cultural changes, a new model emerged. This model cast patients not as passive recipients of instruction, but as active, autonomous agents, put in charge of their own medical decisions. The doctor-patient relationship was remodelled, from a paternalistic relationship (doctor looks after patient's health) to a service relationship (doctor does what patient wants, within limits).
That story is almost certainly too simple to be true. But even histories that aren't wholly accurate can come to influence our culture and expectations. And the dominant assumption between both patients and medical professionals seems to be that our relationship will be cast on what is sometimes called the "informative model" (Emmanuel and Emmanuel, 1992), where the medical role is simply to provide the patient with empirical information, such as information about likely risks and outcomes.