The Oxford Martin School recently held a two-day symposium on virtual reality and immersive technologies. The aim was to examine a range of technologies, from online games to telepresence via a robot avatar, to consider the ways in which such technologies might affect our personal lives and our interactions with others.
These sorts of technologies reignite traditional philosophical debates concerning the value of different experiences – could a virtual trip to Rome ever be as valuable (objectively or subjectively) as a real trip to Rome? – and conceptual questions about whether certain virtual activities, say, 'having a party' or 'attending a concert', can ever really be the activity that the virtual environment is designed to simulate. The prospect of robotic telepresence presents particular ethical challenges pertaining to moral responsibility for action at a distance and ethical norms governing virtual acts.
In what follows, I introduce and discuss the concern that virtual experiences and activities are to some extent deficient in value, especially where this relates to the formation and maintenance of close personal relationships. Continue reading →
The Rugby World Cup is now well underway in England and Wales, and rugby fans have possibly already seen one of its most surprising results and entertaining games. On the second day of the tournament, Japan defied the odds to earn a narrow 34-32 victory over South Africa. The result stunned the rugby world – prior to the result, South Africa had been hailed as possible tournament winners, having been already been crowned world cup champions in 1995 and 2007, whilst few outside the Japanese camp gave them a serious chance of success, with bookmakers classing them as 80-1 underdogs. It truly was a victory of Goliath-slaying proportions.
Fixed Odd Betting Terminals (FOBTs) allow punters to bet up to £100 a time in casino games such as roulette. Bookmakers are allowed four terminals in each shop, and there are now around 35,000 of them in the UK. In the latest version of the Diagnostic and Statistical Manual of Mental Disorders (DSM-5) gambling disorder is described in the chapter on substance-disorder and related disorders. It was recently reported that industry-funded research showed that levels of 'problem gambling' among those using these machines ran at around 23%. Continue reading →
As the new season started, there was in the United States debates around the health of participants, responsibilities in and the ethics of American football. In September this year, a 16-year-old player died after a collision with another player. Earlier in the same month, it was reported that brain trauma affects one in three retired players of the National Football League. In a column in the New York Times Magazine, Chuck Klosterman (the magazine's "Ethicist") poses the question: "Is It Wrong to Watch Football?" Is it? I think the very institution is the problem. Continue reading →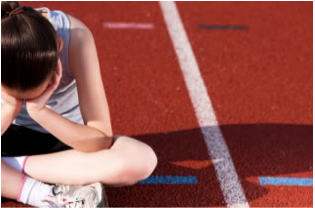 The chief executive of the Girls Day School Trust claimed this week that girls should take part in competitive sport as a way to build confidence and resilience.[1] The claim is particularly about taking part in sports where one wins or loses. As far as is reported, these claims are not based on studies showing the psychological effects of participation in competitive sport, but are nonetheless presented as a supplementary argument for girls to do more sports in schools. Obviously, the primary argument will always be that doing sport is good for your health.
Without large scale empirical research, the claim that taking part in competitive sports builds transferable confidence and resilience remains a hypothesis. I am going to suggest that it is not a particularly convincing one (especially when applied to all girls, and in particular to the girls whom Fraser hopes will take up sport) and that any rhetoric accompanying a drive to promote exercise should stick to the more fundamental argument that it improves health. Continue reading →
It used to be the case that fans of Auburn University's football team would gather after victories at Toomer's corner in Auburn, Alabama, to throw rolls of toilet paper into the historic oak trees there. The trees have been removed. Not because Auburn University wanted it that way: Harvey Updyke, a fan of the University of Alabama's football team – Auburn's hated cross-state rival – poisoned the trees in 2010. Updyke was caught when he called in to a local sports radio show to brag about the deed. He was charged with criminal mischief, desecrating a venerated object and damaging agriculture. Although he initially pleaded not guilty by reason of mental disease or defect, he later made a plea deal in which he pleaded guilty to criminal damage of an agricultural facility. He served six months in jail, and was released in June of this year.

This is of course a bad situation. I've been to football games at Auburn, and though I sport-hate their football team, the celebration at Toomer's corner was a great tradition and the trees, themselves, were beautiful. I don't wish to pass more judgment on Updyke, but rather to reflection on an ethical question his action raises. Continue reading →