Follow Rebecca on Twitter
Abortion is often in the news. Yesterday, The Atlantic Wire reported a poll of Americans' moral views, which found just under half of Americans believe abortion is morally wrong. Today, The Sun is running an article on the devastating effects on women of having abortions. And, a couple of weeks ago, the law in Ireland was changed to allow abortion under certain circumstances.
Whether (and under what circumstances) abortion is ethical, and whether (and under what circumstances) it should be permitted by law, are two of the most well known and fiercely debated issues of our age. I do not wish to engage with them here. Instead, I will argue as follows:
Abortions cause suffering, and neither permitting them nor banning them is likely to reduce this suffering to an acceptable level.
The best way of reducing the suffering caused by abortion is to reduce unwanted pregnancies.
Current attempts to reduce unwanted pregnancies in the UK do not work well enough.
Viewing unwanted pregnancy as more like a medical disorder and less like a social problem is likely to enable more effective measures to address it.
I then propose such a measure, and defend it against some possible objections.
Not all ethical issues are equally important. Many ethicists spend their professional lives performing in sideshows.
However entertaining the sideshow, sideshow performers do not deserve the same recognition or remuneration as those performing on our philosophical Broadways.
What really matters now is not the nuance of our approach to mitochondrial manipulation for glycogen storage diseases, or yet another set of footnotes to footnotes to footnotes in the debate about the naturalistic fallacy. It is: (a) Whether or not we should be allowed to destroy our planet (and if not, how to stop it happening); and (b) Whether or not it is fine to allow 20,000 children in the developing world to die daily of hunger and entirely avoidable disease  (and if not, how to stop it happening). My concern in this post is mainly with (a). A habitable planet is a prerequisite for all the rest of our ethical cogitation. If we can't live here at all, it's pointless trying to draft the small print of living. Continue reading →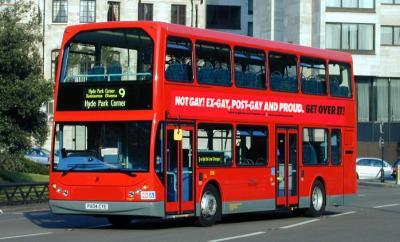 Various news sources—including The Huffington Post, Gay Star News, and the London Evening Standard—are reporting a High Court case in which a campaigner for gay conversion therapy is fighting Transport for London (TfL) over a ban on its bus adverts that suggest that homosexuality can be 'cured'.
Dr Mike Davidson is head of Core Issues Trust which, according to its website, is 'a non-profit Christian ministry supporting men and women with homosexual issues who voluntarily seek change in sexual preference and expression'. Davidson, who is married with children, insists that his own gay feelings were removed by therapy. He told The Huffington Post that he had homosexual feelings 'from the moment [he] opened [his] eyes'. Even so, he believes that 'gay' is a 'late twentieth century political construction' that people can reject. His adverts read, 'Not gay! Ex-gay, post-gay and proud. Get over it!'—a response to similar posters by lesbian, gay and bisexual charity Stonewall which read, 'Some people are gay. Get over it!' Davidson's adverts have been deemed 'offensive to gays' by London Mayor Boris Johnson, who is also head of TfL. Continue reading →
In the light of the unfolding horsemeat scandal, it was only a matter of time before some equine entrails were uncovered in an Ikea meatball. This is a shame on many levels, not least for the poor pigs, cows, and horses whose flesh will now end up as landfill. I personally am quite partial to an Ikea meatball, would not object on the mere grounds that it contained horsemeat (I think I would have been hard pressed to identify the ingredients anyway prior to the scandal), and recently enjoyed an Ikea meatball dinner in Budapest with a colleague from the Uehiro Centre, not a million miles from where the offending meatball was uncloaked. But for those who consider eating Ikea meatballs intrinsically good, but eating horsemeat intrinsically bad, how could they be advised?
When Binta Jobe [not her real name] was nine, she was taken into the Gambian bush where she suffered female genital mutilation at the hands of an amateur surgeon without anaesthetic. She is now a 23-year-old asylum seeker in the UK, trying to prevent her three-year-old daughter from a similar experience if she is forcibly returned to the Gambia. Continue reading →
People tend to worry a great deal about censorship of the press, and to talk about the obligation governments and others are under to allow the press the freedom it needs to report accurately. But maybe we should worry more about what the press itself chooses to leave out, and think about its reporting obligations. Continue reading →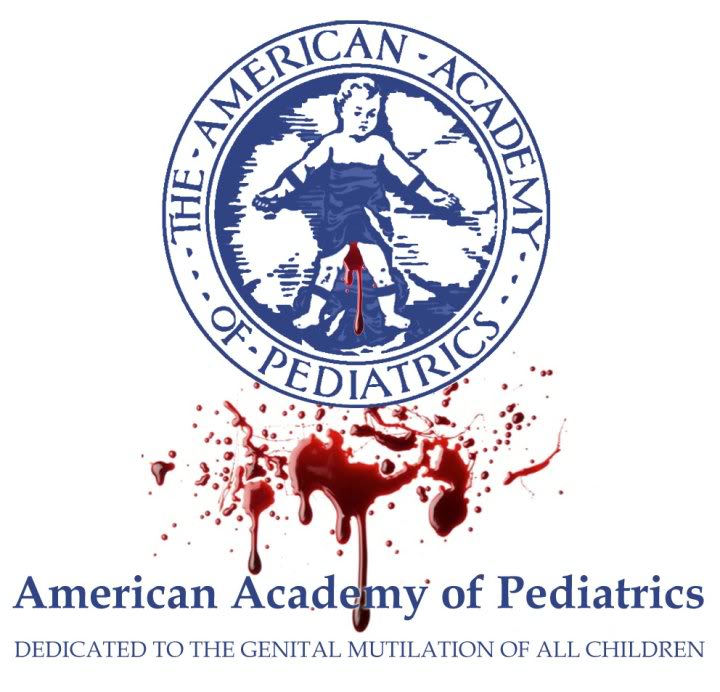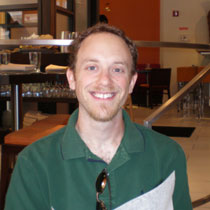 See Brian's most recent previous post by clicking here.
See all of Brian's previous posts by clicking here.
Follow Brian on Twitter by clicking here.
VIDEO DEBATE LINKED TO BELOW – ARI KOHEN AND I DISCUSS THE ETHICS OF RELIGIOUSLY-MOTIVATED CIRCUMCISION
Ari Kohen doesn't like my recent post about circumcision—the one in which I argue that it is unethical to remove healthy tissue from another person's body without first getting his permission. I then go on to say that religious justifications cannot override this basic principle. Here's that post again.
Ari is a professor of political theory and human rights at the University of Nebraska at Lincoln. In this blog post, he takes me to task for failing to take seriously the religious commitments of Jews in framing my arguments. And while he gets some things wrong about, for example, the relevance of "sexually-sensitive tissue" to my overall reasoning; and while he misses the point of my bringing up female genital cutting entirely (I've since edited my post to clear up any lingering ambiguity) – he is probably right that my approach to debating this issue is unlikely to win me any converts from within the ranks of the religious.
For those of us doing Catholic moral theology, we most often hear and read the name "Peter Singer" invoked by our colleagues in a dismissive way.  Indeed, if one can somehow show that another's argument is heading in a Singer-like direction, then for many of us one essentially has reduced it to the absurd.  Furthermore, and very unfortunately, Singer remains consistently dismissed as a 'popularizer' who can't be taken seriously as an academic given how widely his work is read.
But when I actually look carefully and systematically at his work I see not only how consistent and even rigorous it often is, but also how much it common it has with Christian Ethics.  Consider, for instance, the topic of abortion.  Though Peter Singer is pro-choice for abortion and infanticide, and the Catholic position condemns the intentional killing the fetus and early embryo as intrinsically evil, the actual disagreement between the two on this very complex topic turns out to be very narrow. Both believe that public policy cannot retreat into a privacy-centered moral neutrality with regard to (1) the moral status of the fetus and (2) whether one can kill or refuse to sustain a fetus.  Both also agree, assuming for the sake of argument that a fetus is a person, that no unintended negative effects of making abortion illegal would justify allowing for the legal killing of fetuses. Both reject the American Supreme Court abortion decision Roe v. Wade.  Both agree (again, assuming a fetus is a person) that not only would it be morally wrong to kill a fetus, but that one has a moral duty to support a fetus for nine months with one's body.  Both reject the idea that viability is a morally significant dividing line.  Both also see a strong logical connection between one's view of abortion and one's view of infanticide.  In fact, it is my contention that the wide divergence in their ultimate conclusions comes from a very complex argument involving the distinction that Aristotle and Thomas made between "active" and "passive" potential.  On every issue but that one, Peter Singer looks a lot like John Paul II on abortion.
Singer also criticizes Christianity for being speciesist, but he (along with, to be fair, many Christians) is largely unaware of how complex the tradition is on this topic. For instance, the traditional definition of a person is "an individual substance of a rational nature"—with no mention of biological species as morally significant. Indeed, the Christian tradition makes explicit room for non-human persons (angels and aliens are good examples) and even (in the past) for the concept of human non-persons (human beings who are "slaves by nature", for instance). Furthermore, the Catechism of the Catholic Church insists that it is seriously morally wrong to needlessly cause non-human animals pain and suffering, and even PETA has used the words of Pope Benedict (now known as "the Green Pope" for his heroic ecological work) criticizing factory farming in their advertisements. This should not be a surprise to anyone who reads Genesis and learns that not only are non-human animals created "good" without any reference to human beings, but that God intended other animals to be our companions, not our food.
The most overwhelming case of all for overlap involves how each understands our duties to the poor. Singer broke on the academic scene with his 1972 article on Famine, Affluence and Morality, and continues to hammer away at the problem of poverty through his continued work (especially his recent book: The Life You Can Save) and personal giving. Modern-day Roman Catholic movements to aid the impoverished (led by the American Bishops via their poverty arm called Catholic Relief Services) are not only absolutely massive in scale and trend-setting among their peer organizations, but their roots go back to the very beginnings of Christianity. Indeed, though Jesus himself rarely speaks of Hell, when he does so it is almost always connected to a failure of one's duties to the poor, and the early Christian Church largely served as the social welfare system of the ancient world.  Singer himself built on precisely this point when, in the second edition of Practical Ethics, he suggested we give 10% of our resources to those in absolute poverty in part because this was the tithing percentage required by the social welfare mechanism of the age: the Catholic Church. In a shocking indictment of most of us, I suspect, both approaches insist that a selfish failure meet one's duty to aid the global poor is seriously immoral behavior—akin to something like indirect homicide.
Those who are familiar with ethical theory are probably the most skeptical of conversation between Peter Singer and Christian Ethics—especially because Singer is utilitarian and the Church is a big fan of exceptionless moral norms. But even here the possibilities for overlap are striking and important. The Catholic Church has a teleological ethic which, yes, is ultimately directed toward union with God, but is proximately directed at the flourishing of the "universal common good."  Even exceptionless moral norms are teleological in nature given that they are at the service of this kind of flourishing. Furthermore, Singer is exploring a new kind of objectivity in his moral theory—even to the point where it is no longer clear that he will remain a preference utilitarian. Indeed, in his latest edition of Practical Ethics he admits that preference utilitarianism is at variance with his moral intuitions about replacement theory (especially of persons), the good of distant future persons, and whether the existence of persons at all is a morally good thing. Especially as Singer moves to include more objectivity into his theory and go beyond preference utilitarianism, he becomes an even better conversation partner for Christian Ethics.
Much more needs to be said to back up these ideas and arguments, of course, and I try to do just that in my new book Peter Singer and Christian Ethics: Beyond Polarization—just released this weekend in the United States by Cambridge University Press. (Available in both paperback and Kindle versions.)  I'm certainly interested in any feedback about the book, so feel free to send me a note (either here or via e-mail: camosy@fordham.edu), or join the discussion on the book's Facebook page.  The book will also serve as the basis of an exchange/debate between Julian Savulescu and myself next Autumn, so if you are in or around Oxford October 17th-19th, come by and see us.
Charlie Camosy
Fordham University (webpage is here)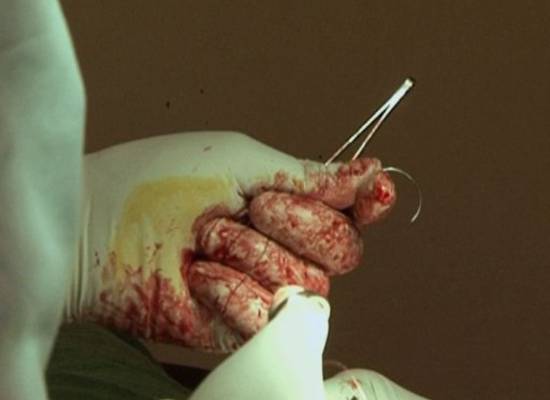 See Brian's most recent previous post by clicking here.
See all of Brian's previous posts by clicking here.
Follow Brian on Twitter by clicking here.
A fatal irony: Why the "circumcision solution" to the AIDS epidemic in Africa may increase transmission of HIV
1. Experimental doubts 
A handful of circumcision advocates have recently begun haranguing the global health community to adopt widespread foreskin-removal as a way to fight AIDS. Their recommendations follow the publication of three [1] randomized controlled trials (RCTs) conducted in Africa between 2005 and 2007.
These studies have generated a lot of media attention. In part this is because they claim to show that circumcision reduces HIV transmission by about 60%, a figure that (interpreted out of context) is ripe for misunderstanding, as we'll see. Nevertheless, as one editorial [2] concluded: "The proven efficacy of MC [male circumcision] and its high cost-effectiveness in the face of a persistent heterosexual HIV epidemic argues overwhelmingly for its immediate and rapid adoption."
Well, hold your horses. The "randomized controlled trials" upon which these recommendations are based are not without their flaws. Their data have been harnessed to support public health recommendations on a massive scale whose implementation, it has been argued, may have the opposite of the claimed effect, with fatal consequences. As Gregory Boyle and George Hill explain in their extensive analysis of the RCTs: