There is no telling what machines might be able to do in the not very distant future. It is humbling to realise how wrong we have been in the past at predicting the limits of machine capabilities.
We once thought that it would never be possible for a computer to beat a world champion in chess, a game that was thought to be the expression of the quintessence of human intelligence. We were proven wrong in 1997, when Deep Blue beat Garry Kasparov. Once we came to terms with the idea that computers might be able to beat us at any intellectual game (including Jeopardy!, and more recently, Go), we thought that surely they would be unable to engage in activities where we typically need to use common sense and coordination to physically respond to disordered conditions, as when we drive. Driverless cars are now a reality, with Google trying to commercialise them by 2020.
Machines assist doctors in exploring treatment options, they score tests, plant and pick crops, trade stocks, store and retrieve our documents, process information, and play a crucial role in the manufacturing of almost every product we buy.
As machines become more capable, there are more incentives to replace human workers with computers and robots. Computers do not ask for a decent wage, they do not need rest or sleep, they do not need health benefits, they do not complain about how their superiors treat them, and they do not steal or laze away.
Consider the following case. Imagine you inherit a fortune from your parents. With that money, you buy a luxurious house and you pay to get a good education, which later allows you to find a job where you earn a decent salary. Many years later, you find out that your parents made their fortune through a very bad act—say, defrauding someone. You also find out that the scammed person and his family lived an underprivileged life from that moment on.
What do you think you would need to do to fulfill your moral obligations?
Simon Keller, Victoria University of Wellington
Read more in the current issue of the Journal of Practical Ethics
There is good reason to believe that people living comfortable lives in affluent countries should do more to help impoverished people in other parts of the world. Billions of people lack the nutrition, medicines, shelter, and safety that the better-off take for granted, and there exist organizations that do a pretty good job of taking money donated by the relatively rich and directing it towards those who need it most. If I can address myself to others who count among the global rich: we could do more to help the global poor, but we don't.
It is not just that we do not do much to help the global poor; it is also that our patterns of helping do not respond to the most morally significant aspects of global poverty. We will give more in response to a disaster, like a hurricane or a tsunami, than to ongoing systemic poverty. We are more likely to give when confronted with a photograph of a starving family, or when we take ourselves to be sponsoring a particular child, than when faced with truths about how many people are suffering and how much they need our help.
In a recent article in Journal of Practical Ethics, I try to say something about what explains our patterns of helping behavior, as directed towards the global poor. Part of the explanation, of course, is our selfishness, laziness, and willful ignorance; and part of it is the power of personal stories and photographs to engage our emotions while statistics and geopolitical truths leave us numb. But a further part of the explanation, I think, is that while we know we have good reasons to help the global poor, we do not know what those reasons are.
Authors: Calum Miller, Final year medical student, University of Oxford; C'Zar Bernstein, BPhil graduate philosophy student, University of Oxford; Joao Fabiano, DPhil philosophy student, University of Oxford; Mahmood Naji, Final year medical student, University of Oxford
One of the first things we did after seeing the election news on the morning after the election was to post a Facebook status including the following: "austerity, despite its necessity, creates difficulty. I hope my fellow Conservatives won't be blind to the difficulties people go through as a consequence of this result and will step up to do their part combating those hardships". Other statuses around the same time lauded the Liberal Democrats and expressed regret at Vince Cable and Simon Hughes' departure from Parliament.
According to Rebecca Roache, these are the words of people who are immune to reason, brainwashed by Murdoch, and whose views are as objectionable as racist and sexist views. We maintain the contrary – not only that this is manifestly false, but that Roache's own position is far more consonant with the bigoted attitudes against which she protests. It would be easy to respond in kind, simply preaching to our own choir about how awful liberals are and how we should make their views socially unacceptable. This would only serve to deepen political division, however, and is unlikely to move us forward as citizens, rational agents or friends.
Former Auschwitz SS officer Oskar Gröning is currently being tried as an accessory to murder for his role as an administrator in the extermination camp, and the trial has stirred up a lot of debate. One strand of the debate addresses the question whether Gröning was complicit in the extermination of prisoners, and whether he was culpable for this complicity. (Roger Crisp wrote a fascinating post on this a couple of weeks back.) But another strand – and the strand that I want to look at here – has addressed the question whether former Nazi war criminals should be tried and punished for deeds in their distant past. Eva Mozes Kor, an Auschwitz survivor and witness in Gröning's trial has claimed that he shouldn't be tried, though he should use his knowledge to help fight holocaust denial.
Let's suppose that Gröning was indeed a culpable accomplice to murder. Should he then be punished? More generally, should serious crimes from decades go be punished? My intuition is that they should, but reflecting on why I have found it is not straightforward to defend this view. Continue reading →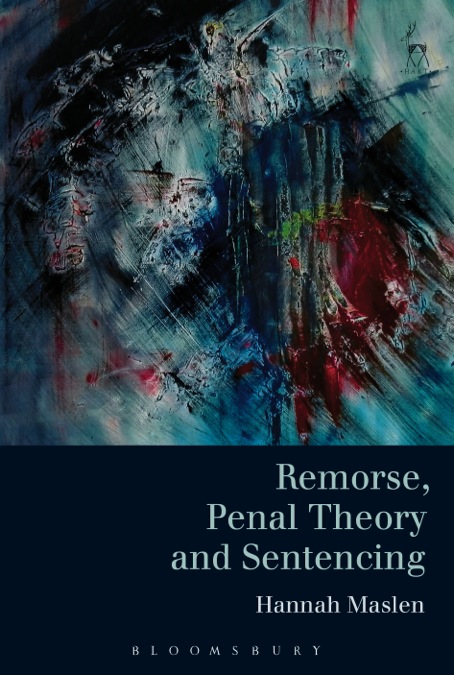 New Book: 'Remorse, Penal Theory and Sentencing' (Oxford: Hart Publishing)
If an offender is genuinely remorseful about the crime she committed, should she receive some small-but-non-trivial mitigation of her sentence? – i.e. should she be punished a little bit less than she would have been had she not been remorseful? In many jurisdictions, including England and Wales, this practice is written into the sentencing guidelines that judges have to follow. However, it is difficult to see how this practice can be justified, and intuitions about the relevance of remorse to criminal sentencing seem to vary wildly.
One first obvious concern is that it can be difficult to know whether an offender's remorse is genuine: is she just pretending in the hope that her sentence will consequently be somewhat lighter than it would otherwise have been? Whilst the possibility of simulation indeed presents a practical challenge, the prior question is whether an offender's genuine remorse should matter at all. Should judges try to determine whether an offender is remorseful and, if so, with what consequences? Continue reading →
One of the arguments against military humanitarian intervention (or wars or invasions justified on similar grounds, viz., averting harm) is that given how much such actions cost, those resources could be better used to alleviate more harm elsewhere. Against such arguments it could be suggested that humanitarian intervention stops wrongdoing and so, while we might be able to alleviate more harm elsewhere, the fact that the harm is the result of wrongdoing makes it more important. Such arguments are something I've been discussing with people over the past week so thought I may set them out here.
It's a beautiful warm sunny day, and you have decided to take your children to join a group of friends for a barbecue at the local public park. The wine is flowing (orange juice for the kids), you have managed not to burn the sausages (vegetarian or otherwise), and there is even an ice-cream van parked a conveniently short walk away.
An idyllic scenario for many of us, I'm sure you will agree; one might even go so far as to suggest that this is exactly the sort of thing that public parks are there for; they represent a carefree environment in which we can enjoy the sunshine and engage in recreational communal activities with others. Continue reading →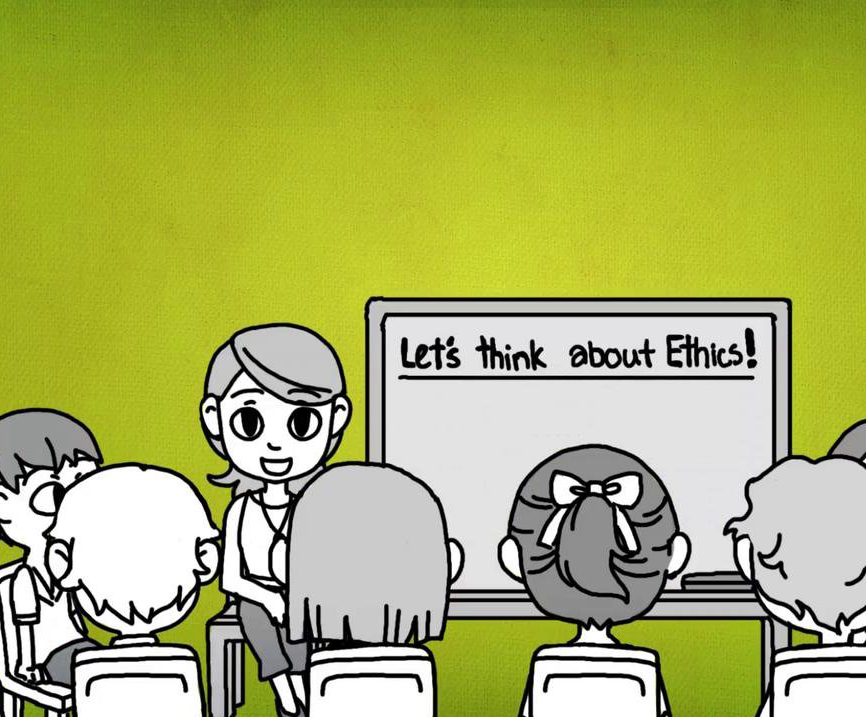 In New South Wales, Australia, classes on secular ethics have been offered to some students as an alternative to religious studies since 2010. A programme called 'Primary Ethics' is now taught to around 20,000 students in more than 300 schools. It introduces discussion of moral issues in a systematic way and provides an educational experience for students who were previously not provided with a taught alternative.
Should schools, particularly government schools, teach ethics? Or does doing so violate an important principle of government neutrality on matters moral and spiritual?