Kyle Edwards, Uehiro Centre for Practical Ethics and The Ethox Centre, University of Oxford
Caroline Huang, The Ethox Centre, University of Oxford
On November 22, in a harshly worded "warning letter," the US Food and Drug Administration (FDA) informed the direct-to-consumer genetic testing (DTC-GT) company 23andMe that it had 15 working days to discontinue marketing of its services. By December 5, 23andMe had canceled television, radio, and online advertising and stopped selling its $99 'spit kit' DNA test online.
To put it mildly, the FDA and 23andMe have some communication issues to resolve. A working relationship dating back to 2008 appears to have soured after a six-month period of silence from 23andMe, prompting the warning letter and causing many observers to comment on the apparent stupidity and mystifying nature of 23andMe's communication "strategy." While the FDA's letter is quite clear that 23andMe must communicate better, particularly in reporting the accuracy of its tests, it is not at all clear on how the FDA plans to regulate companies like 23andMe after these accuracy results are in. Moreover, it hints strongly that some tests may be banned even if they are as accurate as the tests you could receive through a physician. 
Assuming 23andMe follows through on its promise to cooperate with the FDA, how exactly should these DTC-GT services be regulated to best serve the public?
It was announced last week that a new offence of 'wilful neglect or mistreatment' is to be created for NHS hospital staff whose conduct amounts to the deliberate or reckless mistreatment of patients. This offence will be modeled on an existing offence under the Mental Capacity Act which punishes the wilful neglect or ill-treatment of patients lacking capacity. Currently, a medical worker convicted of this offence faces a maximum sentence of five years imprisonment, or an unlimited fine. The sanctions for the proposed new offence are likely to be of a similar severity.
The creation of the offence comes in the wake of the inquiry into the widespread negligence that occurred at Mid Staffordshire hospital. Intended principally to deter healthcare workers from mistreating patients, the new offence has been proposed following review of patient safety. The leader of the review, Professor Don Berwick, emphasized that patient safety must become the top priority and that the measure was needed to target the worst cases of a 'couldn't care less' attitude that led to 'wilful or reckless neglect or mistreatment'.
Concerns about its impact
Whilst most would agree that patient safety should clearly be a priority, there has been concern that the new criminal sanction could create a 'climate of fear' amongst healthcare workers and that individual workers will be penalised for mistakes that are the result of inadequate staffing or simple human error, rather than blameworthy acts of malice. Continue reading →
The furore over Syria at the G20 meeting has distracted attention from the potentially highly significant agreement by the leaders of the world's largest economies to support an 'ambitious and comprehensive' plan to address the massive global problem of multinational corporations' failure to pay tax where they earn it, using transfer pricing and other methods to pay lower tax elsewhere or none at all. Continue reading →
Andrew Culliford, whose story is featured in the Daily Mail, is one of the estimated 7 in 100,000 people living with Motor Neuron disease, a progressive degenerative disease which attacks muscles, leaving those affected eventually unable even to breathe unassisted. For Andrew, a young father who has a severe form of the disease, it means a two to five year life expectancy.
Like Les Halpin and Jenn McNary, the mother of twins afflicted with a similar rare disease, he has a simple request: earlier access to medicines that might help improve or extend his life.
The US introduced a mandatory pre-approval process for pharmaceutical drugs after over 100 people were killed by an untested drug formulation . Today, each drug must go through a series of strictly controlled trials, including Phase 1 tests on healthy volunteers, followed by Phases 2 and 3 which test the drug and dosages on smaller and then larger patient groups. The process is estimated to cost $500 million per drug and to take 8 – 12 years.
The process is designed to ensure the efficacy of drugs has been scientifically demonstrated to a very degree of confidence, and to ensure that patient safety is sufficiently protected. In many ways it has been a triumph of science and regulation.
But it has been a failure for one small group of patients: those with rare, imminently lethal diseases, for whom there are no existing good treatments. Those who will die in less than 8 years. It is these patients who are asking to have access to untested medicines, and to avoid placebo controlled trials, where half the participants are given no drug at all. Les has proposed innovative methods of patient recording data. I have discussed this proposal previously on this blog , and in a joint paper with Les Halpin and clinicians.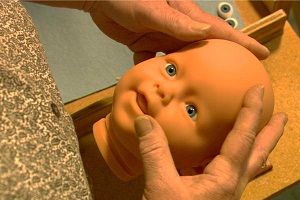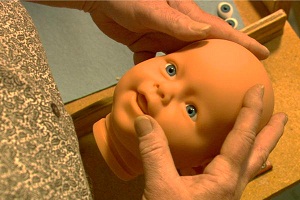 Imagine a world in which genetic interventions (for hair/eye colour, health, strength, happiness, morality…) were tested, safe, effective and accepted. In this genetic supermarket, who should be allowed to buy – to decide how children should be modified? Parents seem the obvious choice – but on reflection, there seem few reasons to allow this.
Why is it good for people to make their own choices? Firstly, out of liberty: everyone should have the right to do what they want with themselves. Secondly, because people know their own preferences much better than anyone else (one of the reasons that the communist command economies failed). And thirdly because people can experience the consequences of their choices, and become more skilled consumers, driving poor products out of business.
None of these applies to parents choosing their children's genes. Here they are making the choice for other people, whose preferences they don't know (because they don't even exist yet!). And unless parents plan to have ten or twenty children, they have no relevant personal experience to draw on for comparing genetic interventions. And the main effects of these interventions are very long term, making the parents even less suited to making the choice in an informed way. Continue reading →
How do you want to die? Quickly, painlessly, peacefully lying in your own bed?
Most people say that. But then, people seem to cling to their lives, even if that could mean a less peaceful end. When asked whether they would want physicians to perform certain interventions to prolong their lives like CPR (cardiopulmonary resuscitation) or mechanical ventilation ('breathing machine'), people say 'yes'.
Interestingly, a study discussed in a Radiolab podcast from earlier this year reveals that contrary to lay people, physicians do not want these life-saving interventions they perform on their patients performed on themselves. Continue reading →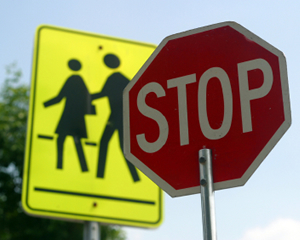 In a previous post, I touched briefly upon the role of the state in child-rearing. The state takes on a very specific set of roles, while parents fulfil others. The rhetoric surrounding parental rights or government power seem to imply that we've reached this division after careful consideration of the rights of all parties, based on fundamental moral principles.
However, it seems suspicious to me that this principled division corresponds nearly perfectly to practical considerations. In other words, the government has all the rights in the areas they're good at, while parents have all the rights in the remaining areas.
Consider, for instance, that the government is quite good a detecting blatant physical abuse. You just have to send someone to have a look, and in most places, the government can and does just that. Teachers are on the lookout for this, and social workers generally have the right to investigate and intervene. Continue reading →
Professor David Nutt argues in this podcast of his lecture, that whilst the use of the law to control drug use is long established, it remains unproven in efficacy. Although seemingly obvious that legal interdictions should work there is little evidence to support this assertion. So for example cannabis though illegal is at some time used by nearly half of the population. Similarly drugs like ecstasy and amfetamine are widely used by up to a million young people each weekend. This use is underpinned by a demand for the pleasurable experiences that the drugs produce, and also by a paradoxical desire by some people to break the law.
As well as being ineffective for many users prohibition of drugs often leads to perverse magnification of harms and drug use. When the "English" approach to heroin use i.e. prescription to addicts was abolished in the 1970s on moral grounds heroin use increased tenfold in a few years as addicts were forced to become dealers so getting more people addicted to fuel their income. The banning of alcohol in the 1920s in the USA lead to huge criminal expansion of alcohol sales the perpetrators of which turned to other drugs once prohibition was repealed: a legacy that we still experience today.
Moreover the un-scientific and arbitrary distinct between legal drugs particularly alcohol and tobacco and "illegal" drugs also has perverse negative consequences. As well as bringing the scientific foundation of the drug laws into disrepute it also precludes the use of possibly life-changing drugs for those who might benefit from them as treatments: examples of these include cannabis for Multiple sclerosis, MDMA [ecstasy] for PTSD and psilocybin for cluster headaches.
For these reasons Nutt argues that there are serious ethical implications for a simplistic prohibitionist approach to drugs and suggest alternative strategies that might be used.
In this special Enhancement seminar, visiting speakers Rob Sparrow and Chris Gyngell discussed two aspects of enhancement. You can hear the podcast here (mp3).
Rob Sparrow on 'Enhancement and Obsolescence: Avoiding An "Enhanced Rat Race"': A claim about continuing technological progress plays an essential, if unacknowledged, role in the philosophical literature on "human enhancement". Advocates for enhancement typically point to the rapid progress being made in the development of biotechnologies, information technology, and nanotechnology as evidence that we will soon be able to achieve significant improvements on normal human capacities through applications of these technologies. Sparrow argues that – should it eventuate – continuous improvement in enhancement technologies may prove more bane than benefit. A rapid increase in the power of available enhancements would mean that each cohort of enhanced individuals will find itself in danger of being outcompeted by the next in competition for important social goods – a situation he characterises as an 'enhanced rat race'. Rather than risk the chance of being rendered technologically and socially obsolete by the time one is in one's early 20s, it may be rational to prefer that a wide range of enhancements that would generate positional disadvantages that outweigh their absolute advantages be prohibited altogether. The danger of an enhanced rat race therefore constitutes a novel argument in favour of abandoning the pursuit of certain sorts of enhancements.
 Chris Gyngell on 'Stocking the Genetic Supermarket: Genetic Enhancements and Collective Action Problems': In the near future parents may be able to directly alter the genetic make-up of their children using genetic engineering technologies (GETs). A popular model that has been proposed for regulating access to GETs is the 'genetic supermarket'. In the genetic supermarket parents are free to make decisions about which genes to select for their children with little state interference. One possible consequence of the genetic supermarket is that 'collective action problems' will arise. The combined result of individuals using the market to pursue self-interested gains may have a negative effect on society as a whole, and on future generations. In this paper Gyngell asks whether GETs targeting height, innate immunity, and certain cognitive traits would lead to collective action problems if available in the genetic supermarket. he argues that that the widespread availability of GETs targeting height are unlikely to lead to genuine collective action problems, but that those targeting innate immunity and aspects of our cognition, could. He then discusses some implications of this claim for the regulation of GETs.