By Dominic Wilkinson (@Neonatal Ethics)
Late last month, a paper in the US journal Obstetrics and Gynecology reported the extra
ordinary case of Abigail Beutler. Abigail is now 14 months old. She was born without kidneys, a condition sometimes called 'Potter's syndrome'. Potter's syndrome is normally universally fatal in the newborn period, because without kidneys the fetus does not produce urine and has little or no fluid around them. Without any fluid around the fetus, their lungs do not develop.
Abigail is the first baby to ever survive with this condition. Doctors infused artificial fluid into the uterus around her (amnioinfusion) on five occasions during the pregnancy. This seemed to allow her lungs to grow. Although she was born 3 months prematurely, she had only minor breathing problems at birth. She has received kidney dialysis since soon after birth, was discharged home after 19 weeks and is now reportedly being considered for a kidney transplant. Continue reading →
by Dominic Wilkinson @NeonatalEthics
Over on the Journal of Medical Ethics blog are a couple of posts that might be of interest to Practical Ethics readers.
Last week, the journal published online an article by Cristina Richie on carbon caps and IVF. She argues that the environmental costs of reproduction should lead to carbon caps on IVF, and more restrictive public access to artificial reproduction.
Iain Brasssington wrote a blog in response, 'ARTs in a warming world'. He wrote:
"while reproduction may be a good, it is not the only good at which persons or policies may or should aim; and there are times when two goods conflict.  Neither is it too strange to suggest that there are times when a person should abandon one good because of the greater moral gravity of some other, greater, good.  It's possible that reproduction is one of those goods."
I also wrote a blog in response to Richie, arguing that "Gaia doesn't care where your baby comes from". From an environmental point of view there seems little reason to place limits on artificial but not natural reproduction, or to restrict publicly funded IVF (as Richie suggests) to the "biologically infertile".
Finally, Iain wrote a follow-up piece about conflicts of interest and ethical analysis. Some had criticised Richie's arguments on potentially ad hominem grounds. Brassington argues (persuasively) that what matters are the arguments, not their origins.
[Feel free to comment over on the JME blog]
On the evening of Thursday 28 December, Prof. Justin Oakley, Deputy Director of the Centre for Human Bioethics at Monash University, gave a fascinating and suggestive lecture on whether there is reason for the state to broaden access to IVF treatment for childless people as well as facilitating adoption. Continue reading →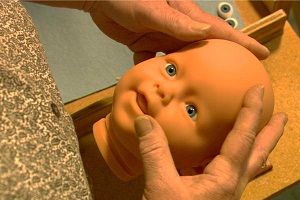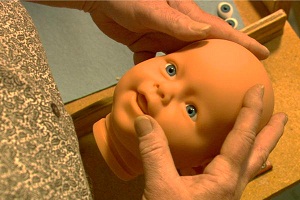 Imagine a world in which genetic interventions (for hair/eye colour, health, strength, happiness, morality…) were tested, safe, effective and accepted. In this genetic supermarket, who should be allowed to buy – to decide how children should be modified? Parents seem the obvious choice – but on reflection, there seem few reasons to allow this.
Why is it good for people to make their own choices? Firstly, out of liberty: everyone should have the right to do what they want with themselves. Secondly, because people know their own preferences much better than anyone else (one of the reasons that the communist command economies failed). And thirdly because people can experience the consequences of their choices, and become more skilled consumers, driving poor products out of business.
None of these applies to parents choosing their children's genes. Here they are making the choice for other people, whose preferences they don't know (because they don't even exist yet!). And unless parents plan to have ten or twenty children, they have no relevant personal experience to draw on for comparing genetic interventions. And the main effects of these interventions are very long term, making the parents even less suited to making the choice in an informed way. Continue reading →
It was announced yesterday that the government is moving towards allowing so-called three person IVF for the creation of embryos free of mitochondrial disease.
The mitochondria are tiny organelles in the body of the cell, concerned with important energy functions, and which contain a small amount of DNA. They are present in the egg, but not in the sperm, and are passed down the female line, more or less unchanged, from mothers to all her offspring, and then from daughters to grandchildren and so on. In some cases, women can suffer from various mitochondrial disorders, which they are at risk of then passing on to their children. These disorders may be relatively mild, but in perhaps 5 – 10 cases a year in the UK, babies will be born with very serious disease.
There are a couple of ways of doing the new procedures, but basically the new proposed techniques take the egg of an affected woman and remove the nuclear DNA (the vast majority of our DNA which goes to shape our basic features). A donated egg is also taken, its nuclear DNA removed, leaving behind the healthy mitochondrial DNA. The nuclear DNA of the affected woman is then transplanted into the body of the healthy egg, resulting in an egg which has the DNA of the affected woman, minus the tiny fraction of mitochondrial DNA concerned with cell energy functions.
The Department of Health has backed this procedure after the HFEA conducted public consultations earlier this year; the HFEA reported broad public support for the techniques.  The Chief Medical Officer is now urging the drafting of regulations to allow the procedure to be approved by Parliament as soon as possible. There are hopes that the first patients could be treated as soon as 2014.
Mitochondrial disease can be really severe and lead to great suffering and early death. So why would there be any doubts about the use of such techniques?
The most recent St. Cross Ethics Seminar took place on February 28th, 2013. Kyle Edwards, who is currently a DPhil Candidate at Oxford, led it. Her informative and compelling presentation was entitled "Methods of Legitimation: How Ethics Committees Decide Which Reasons Count."
(A podcast of the seminar is located here: http://media.philosophy.ox.ac.uk/uehiro/HT13STX_KE.mp3)
Whatever your view of abortion, there are too many abortions, and too many of them are too late. Even abortion's fiercest advocates don't pretend that it's a Good Thing – just the lesser of two evils.
In 2010 there were 189,574 abortions in England and Wales – an 8% increase in a decade. The tightly policed regime envisaged in 1967, when the Act became law, hasn't existed for ages, if indeed it ever did. There is abortion on demand, whatever the statute book says.
1967 was a long time ago. There have been many medical advances and societal changes since then. It's time to take stock of the Act.
That's what a recently announced cross-party commission, to be chaired by Fiona Bruce MP, will do.
It will focus, rightly, on two issues: medical advances and attitudes to discrimination. Continue reading →
Reproductive technologies such as in-vitro fertilization (IVF) and preimplantation genetic diagnosis (PGD) mean it is currently possible for parents to create a range of embryos and make decisions about which to implant on the basis of their genetic makeup.  One interesting possibility is that we will soon be able to use such technologies to influence the intelligence of our future children. It is known that intelligence has at least a moderately important genetic component. Identical twins are significantly more similar in intelligence than dizygotic twins, who are in turn significantly more similar than adopted siblings raised together. In fact, a range of studies indicate that the heritability of intelligence is approximately 0.7, which is only slightly lower than the heritability of height. This means that 70% of the variation we observe in intelligence is due to genetic factors. Once we can identify the genes which explain this variation it will be relatively simple to test embryos for them, meaning it will be technically possible for parents to select embryos on the basis of their likely intelligence.
However scientists are finding it surprisingly difficult to locate the specific genes which affect intelligence. Continue reading →
Earlier this year, scientists published a study that detailed the successful use of an artificial uterus to bring shark embryos to term. Once 'birthed' the shark pups showed no detrimental effects as a result of having gone through development in an artificial setting.
Research such as this ignites interest in the possibility of creating artificial wombs for the purpose of human reproduction. After all – artificial hearts, kidneys and lungs are all available and becoming increasingly sophisticated. It is surely only a matter of time before artificial wombs, capable of growing and developing a foetus outside the human body, are technologically feasible.
This raises the question of whether we should promote research aimed at shifting the location of foetal development to outside the human body. As a way of approaching some of the issues surrounding this prospect let's consider a hypothetical scenario. Continue reading →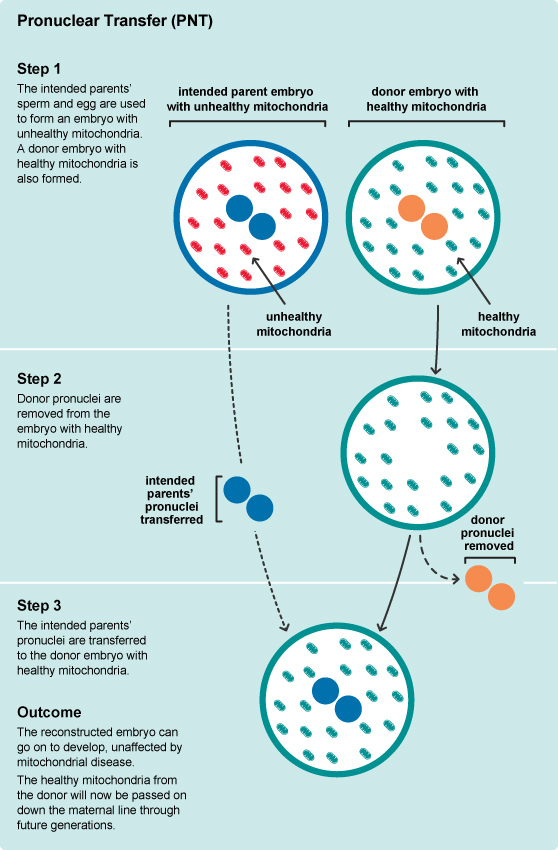 The agency that regulates fertility treatment and embryo research in the UK, the Human Fertilisation and Embryology Authority (HFEA), has asked for public views on two possible new forms of fertility treatment that promise to prevent the transmission of mitochondrial diseases to children. These diseases can be extremely severe, leading to (among other things) diabetes, deafness, progressive blindness, seizures, dementia, muscular dystrophy, and death.